Life Style
Budgeting for the first month of living away from home
How much money to spend a month is always a "headache" for anyone.Students who are going to school have one type of anxiety, graduating from college and starting a career another one, but married people have their own concerns. For those who just "wet feet and feet" go to another city to start work, a new life – spending becomes more important than ever.
Truc Linh shares expenses in the first month of moving to Saigon
Recently, on Tik Tok, there was a video about a girl's expenses for the first month when she just moved to Saigon. Including expenses: paying wifi for 6 months, buying daily food, necessary household items, buying home decorations from e-commerce sites, going out to eat coffee with friends. By the end of the month, the damage figure had reached 15 million VND, which is not a small amount for a person who just graduated from school.
In the comments section, there are many different opinions of people about this video. For example, it doesn't cost anything to buy things that are too luxurious, or comments about spending like this are unreasonable. There are also many people who feel that such spending in a big city is normal.
It is known that the video owner named Vy Quynh Truc Linh, 22 years old, graduated from the Diplomatic Academy with a good degree, IELTS 7.5, Japanese N2 and open job opportunities. Truc Linh was the winner of the Vietnam Young Lions 2020 contest in the PR category and became a speaker at the TEDx DAV program.
However, Truc Linh decided to pursue becoming a TikToker. Recently, she decided to move from Hanoi to Saigon after many concerns. Pursuing work is the main reason for Truc Linh to change her living place. Despite many preparations, she was still surprised by the standard of living in the city. HCM.
Quick contact with Truc Linh, she has some interesting sharing about the past month's experience in Saigon.
Just arrived in Saigon and spent 15 million/month, do you feel… shocked or disappointed?
When I calculated this number, I was also quite surprised, it was larger than my initial estimate. However, I just think that I need to earn more to make up for it, but I am not very disappointed.
For me, it makes sense to spend 15 million in the first month in Saigon, of course, based entirely on my own criteria. I spend with my own money, I don't ask my family for a dime. More than that, I entered to establish a career and experience. So besides the basic expenditure, I also consider it as an expense to exchange, make friends, and discover more things.
Moreover, the first month needs to buy more things. I prefer to choose good quality products, can be used for a long time, if the cost is calculated, save much more. In fact, many of my friends on my TikTok videos also say it's wasteful. However, instead of trying to live frugally, for me, using money wisely is when I can create relationships, lasting value is more important.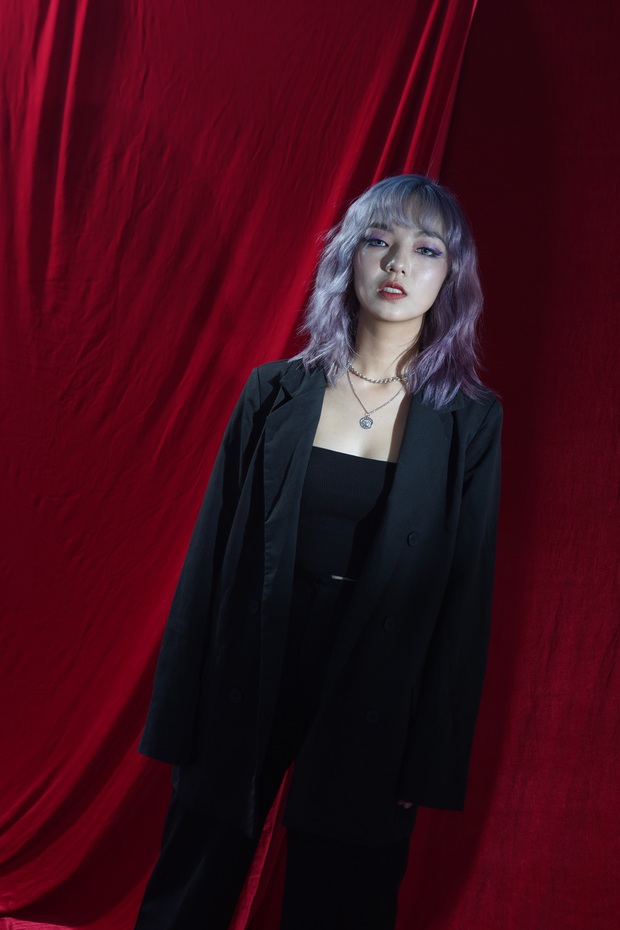 How did you prepare financially before entering Saigon?
When I entered Saigon, I had about 40 million. This is the money I save 4-5 months before I go. I think that's enough for me, because I still have an income from TikTok, so it's not to the point of losing revenue when I move to a new place.
I also try not to have to ask for money from my parents anymore, to be financially independent.
It is known that you have a lot of opportunities in Hanoi, but why did you decide to move to Saigon?
Before that, I lived in Hanoi, worked in the entertainment industry. Saigon is quite developed in this field, I wanted to pursue this job so I came here. Think that you will have more opportunities for growth.
Thief is the first days here, the mood is also happy and comfortable. Although it was a bit difficult financially when I first entered, I think the mental barrier is what makes people hesitate the most.
People think a lot about the way to get promoted, how much money they have to earn each month, how life in Saigon is different from Hanoi, etc. That on the plan can only be turned around. I have to go to the place to imagine everything, with plan Well, there aren't many surprises left.
Maybe my blood-and-blood nature likes new things, but sometimes the road is stable and then I don't like it.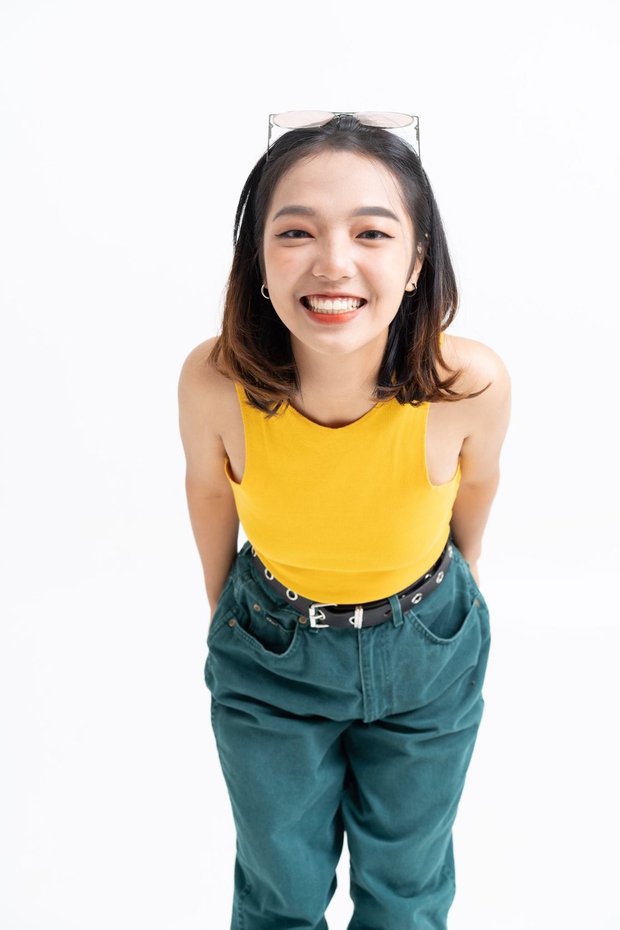 Do you have any good money tips that you have withdrawn after a while?
After a month in Saigon, I have the following tips:
– Before entering Saigon, you should have enough savings to live for 3 months. Besides, there should be a clear job or job application plan available. When in another city, when you open your eyes, you have to spend money, such as rent, food, gas. Therefore, it is very important to have a clear plan for work and spending.
– You should set your own minimum and maximum spending each month. It is difficult to estimate exactly how much to spend each month, but there should be a maximum that cannot be exceeded.
– You should learn in advance about where to buy things, where to eat to avoid being bought expensive or buying poor quality goods.
Thank you Truc Linh for sharing today. Wish you have more interesting experiences in Saigon.
https://kenh14.vn/gai-xinh-cam-40-trieu-vao-sai-gon-thang-dau-tieu-het-15-trieu-mo-mat-day-la-da-phai-tieu- du-thu-tien-2022031418440286.chn
You are reading the article
Budgeting for the first month of living away from home

at
Blogtuan.info
– Source:
Kenh14.Vn
– Read the original article
here