Artist Xuan Bac and his children often attract the attention of the online community when appearing together, because of the quickness and humor of this family. Xuan Bac's family is also considered a model family when it often shares teaching methods on social networks.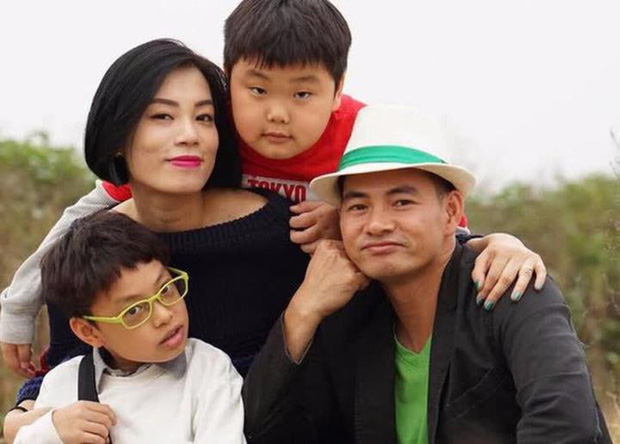 But recently, the wife of artist Xuan Bac has warned parents to control their children's use of social networks, causing fierce controversy. So what do insiders say?
Sharing with the messenger, Ms. Hong Nhung – the artist's wife Xuan Bac said: "Over the past few days, I have received many comments about my sharing the story of my son being dragged by some groups. My son and I both manage this page, I have exited the page many times but have been added (add-PV) ) and the key problem is that Bi never reads or reads these pages, but because her mother manages them, she knows. These people keep talking and chatting with her child's account, so I speak up. warning, not condemning, I ask parents to check their children's phones to see what they are doing, what to watch.
Many social networking sites have misrepresented my meaning, they do not understand the essence of the story, so it makes it even more confusing. They raise the point that I control my children is not, if I do not manage Facebook with my children, how do I know this? I know, after my sharing, many parents are startled to check how their children are using social networks? Those who have children my age will understand and agree, but if they are not in that situation, they may get it wrong."
Ask Hong Nhung: When you read the information that she is not psychological with her children, there are people who want to "rescue" Bi Fat, how do you feel? Artist wife Xuan Bac said: "I find it funny, I should love my child, I don't need anyone's pity. What do you love if you throw stones at Bi's mother? They… love Bi! Learning about sex is not bad, but how It's important to learn how to be. At my child's age, it's not wrong to learn about sex, but it's important to find out how. No one loves you like a mother, don't be so pitiful.
Every house has problems, you just hide it, don't dare to face the truth. I want my children to have a clean growing up environment, so that even their parents can understand and care for their children, so that society can be safe for them. If they tell me I'm a hugger, then ignore them, I think, I have to have a responsibility to say this because after my sharing, many parents talked to me, their children were seduced and deviant in terms of gender. without knowing who to talk to.
Some people are so stuck that they have to send their children to study abroad, smashing phones, letting Ipad into the country … every house has it. Parents have to be terrible for their children to be good."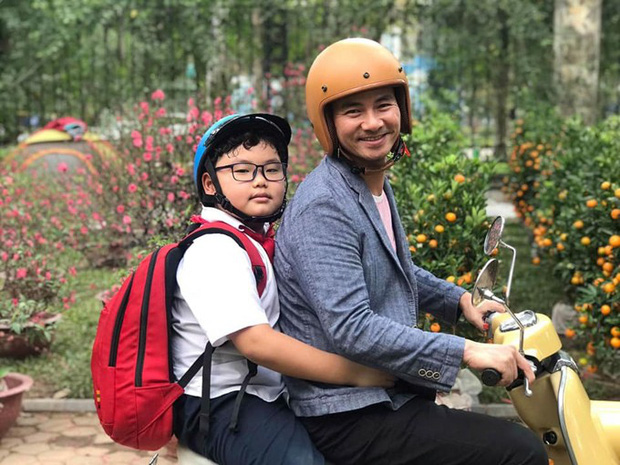 Bi Fat (real name Nguyen Nhat Vo Nguyen) is a carefree, clever boy, loved by many people.
Ms. Hong Nhung added: "My Facebook is Reported (report – PV) and locked, so I can't share more, but I'm not afraid of anything. My Facebook Report children can imagine it as if they were arguing with their parents. The children think that their actions are right. I do not violate their privacy rights because mother and daughter both manage their Facebook, I see danger lurking around them, I talk to them, they have agree not to use social networks because they know that unorthodox information flows will not be good for their children.
Finding out about gender or other issues has many reliable sources, not just these closed groups. I told my children: Parents are not always there to accompany them, so you should stay away from those harmful sites. I spend time using social networks, exercising, singing… Social networks are very dangerous, should not be used, I immediately agreed. Mothers receive many helpless shares of parents when their children are lost because social networks cannot save them. Mom doesn't want that. I don't want any mother to suffer because of that helplessness!
I'm a straightforward person, always going to the end of things, so I don't hide anything. Without this, there would be no basis to tell them to understand the negative side of social networks, they are still young but aware enough to know right and wrong. Even adults, if they don't stumble, it's hard to wake up, which is their children.
Mr. Xuan Bac completely understands his wife and children, understands Bi's personality. Society is in turmoil, but Bi is still normal, I don't read or watch the news, after eating, I play the piano and go to bed, carefree like every other day. I have to protect my innocent Bi like that. Compared to you, Bi is still very naive."
"My family's story is simple: Mother and child manage the site together, if mom sees danger, she warns, but it's not a big deal. There are pages that say I'm just warning parents but not Those who condemn me are mainly "young and old", sometimes those who condemn me last night sneak into my child's Facebook to see what I'm doing and see. at the mother", which means that the mother's protection is not correct, blindly loving the child backfires on the child…" – Ms. Hong Nhung is frank.
https://kenh14.vn/ba-xa-nsut-xuan-bac-toi-canh-bao-chu-khong-len-an-ai-202203142105578.chn
You are reading the article
"I warn, not condemn anyone"

at
Blogtuan.info
– Source:
cafebiz.vn
– Read the original article
here