Life Style
Thế Giới
Just 1 tweet, Elon Musk makes city real estate 'expensive like hot cake'
Software engineer Evan Wood says he's been receiving strange messages recently asking if he wants to sell his apartment on South Padre Island, Texas. This apartment has direct views of Elon Musk's Texas spaceport.
Wood, a space aficionado, insists it's impossible for him to sell his apartment. For him, the best thing is to stay in an apartment with his family and see what Elon Musk is doing on the launch pad near the Gulf of Mexico.
Bruno Zavaleta, a local real estate agent, has a client who drives 16 hours to buy 2 houses with cash. The client currently has a contract to purchase two more houses that are being built in a development called Palo Alto Groves. The area is billed as "the home of Elon Musk's SpaceX Control Center".
In Cameron County, people had never seen this happen before. It has small towns where 1 in 4 people live in poverty. Children who grow up will often leave and never come back.
Now, money and people are flocking to the outskirts of Texas, thanks to the world's richest man Elon Musk and his promise of a space revolution.
"Change your life" thanks to a tweet
SpaceX has been building in this area for years. But the craze really took off after Elon Musk posted a tweet.
In March 2021, Elon Musk wrote to his millions of followers on Twitter: "Consider moving to Starbase or the Brownsville/South Padre area of ​​Texas."
The tweet was written 10 minutes before Elon Musk pledged to invest $10 million to revitalize downtown Brownsville and $20 million to schools in Cameron County.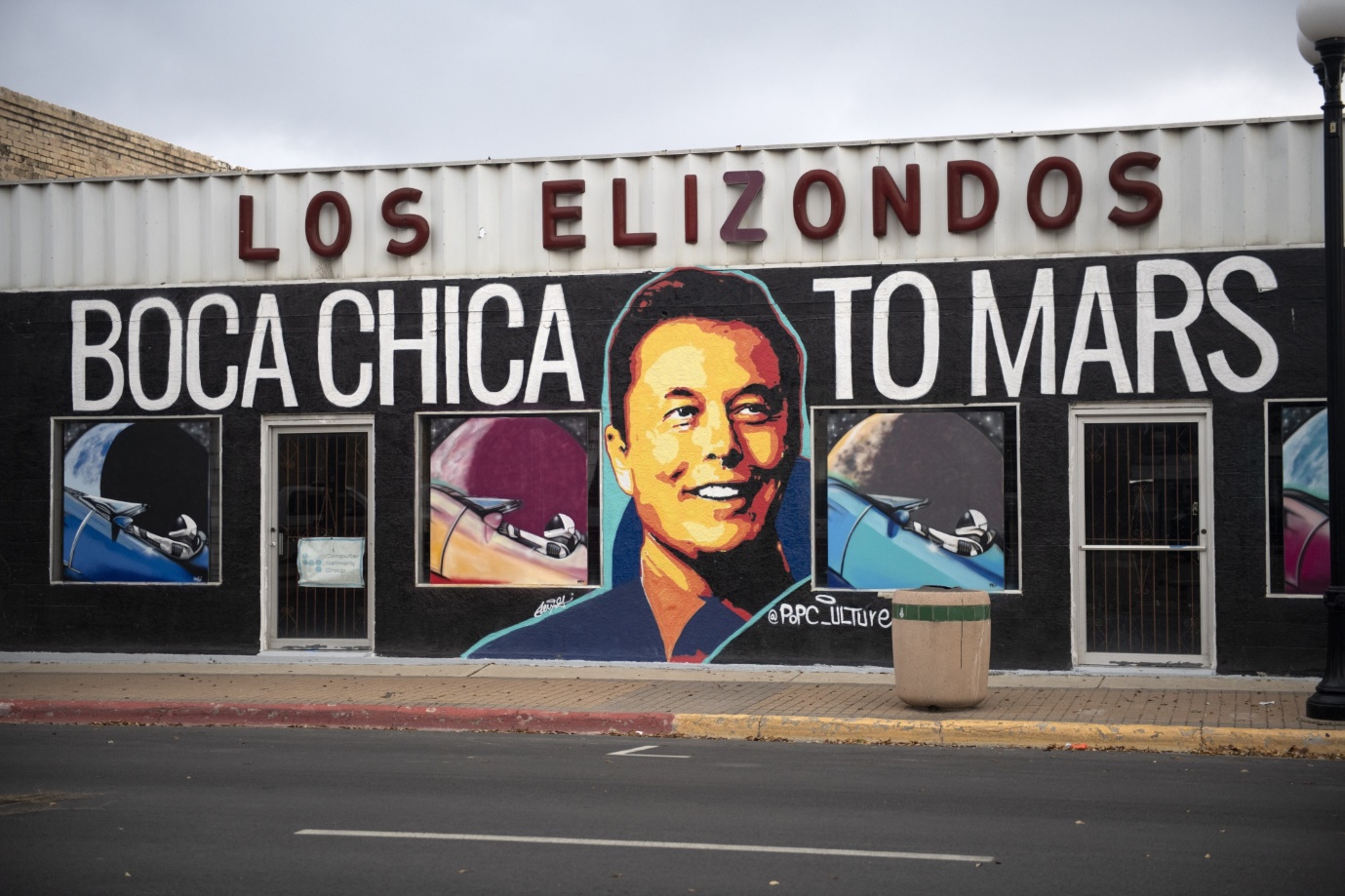 Elon Musk has a huge influence in Texas.
Nearly a year later, Cameron County's economy has changed thanks to Elon Musk's supporters, including space enthusiasts and investors who bet on his behalf.
Zavaleta said Musk's tweet prompted customers to come see him to buy a home in Brownsville. The city of Brownsville is located on the border with Mexico. The median household income here is $39,000. Now, the city has a new name, "Gateway to Mars".
Some locals took the opportunity. Others oppose the influx of the rich, fearing that their future will be marginalized.
Laurie Howell, a real estate agent in the South Padre area who sold the apartment to Evan Wood, said: "The market really got hot overnight. One tweet changed everything".
Elon Musk is a man who has the power to influence social networks with the status lines he posts on Twitter. He tweeted to his 77 million followers, many of whom are die-hard fans and others aware of potential market moves.
Across Cameron County, Elon Musk has made a huge impact. Many businesses have unique names like Rocket Launcher or Moonstone. Portraits of Musk and rockets appear throughout the sale, as do the SpaceX burgers.
Juan Chavez, director of vocational and technical education programs for schools in Brownsville, said local schools matched children's education with jobs such as spacecraft, electric vehicles and solar energy to create "skilled human resources" for companies. Musk.
Aerospace-related companies such as flying car company Paragon VTOL, Space Channel and venture capital firm Spaced Ventures are moving into the region.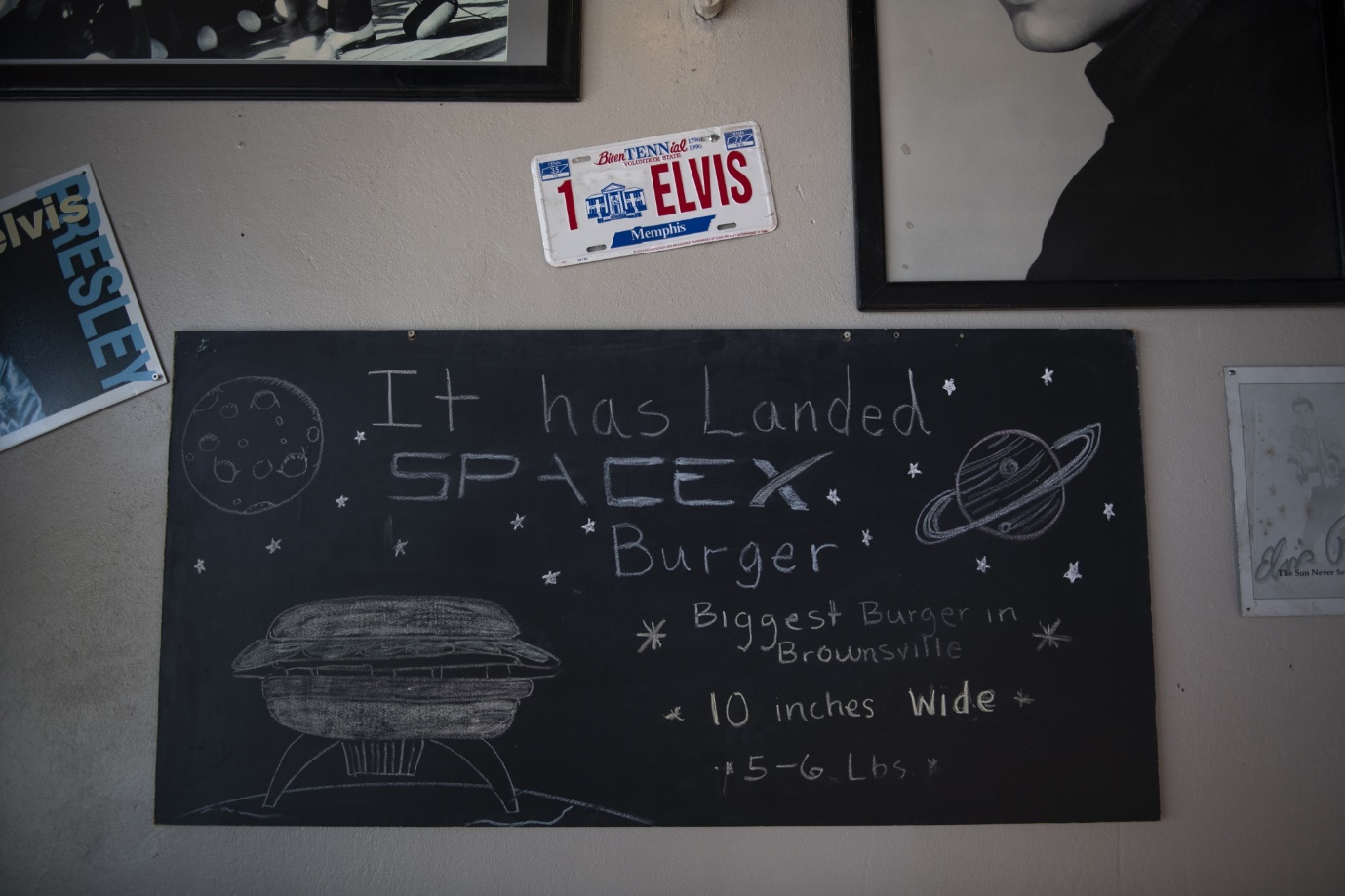 A "SpaceX" burger at a restaurant in Brownsville.
Diverse opinions from local people

Musk, 50, rose to prominence throughout Texas. He moved into a house near SpaceX's Boca Chica area and brought Tesla's headquarters to Austin. Out of town, Musk is building a mega-factory 23% larger than the US Pentagon and plans to employ more than 20,000 people to build Tesla's Model Y and Cybertruck. That growth contributed to a boom in the Texas capital Austin.
But the city of Brownsville with a population of 187,000 is completely different from the state's bustling capital city. It is one of the poorest places in the country. The city center is deserted, the shops are broken, the shop windows are empty.
Nearly 94% of the population is of Hispanic or Latino descent. Before SpaceX began operating in the area in 2014, the city's economy was almost entirely dependent on ports and cross-border operations.
Over the past few weeks, tensions have exploded. In late February, a mural with an image of Elon Musk was demolished with the words "stop SpaceX". It was the culmination of months of controversy over Elon Musk's image. Locals say it does not reflect Brownsville culture and the painter is not a native.
Cameron County's success hinges on the success of SpaceX. Billionaire Elon Musk announced in February that the Starship rocket would be ready to take off in "a few months". The prospect that Musk's spacecraft will one day take people to Mars is impressive.
The last time Musk said this was in 2019. He said the rocket would make its first test flight into orbit and within a year would carry out a mission to take astronauts into space. But some tests failed. Until May 2021, the Starship can take off and return to the launch pad without incident.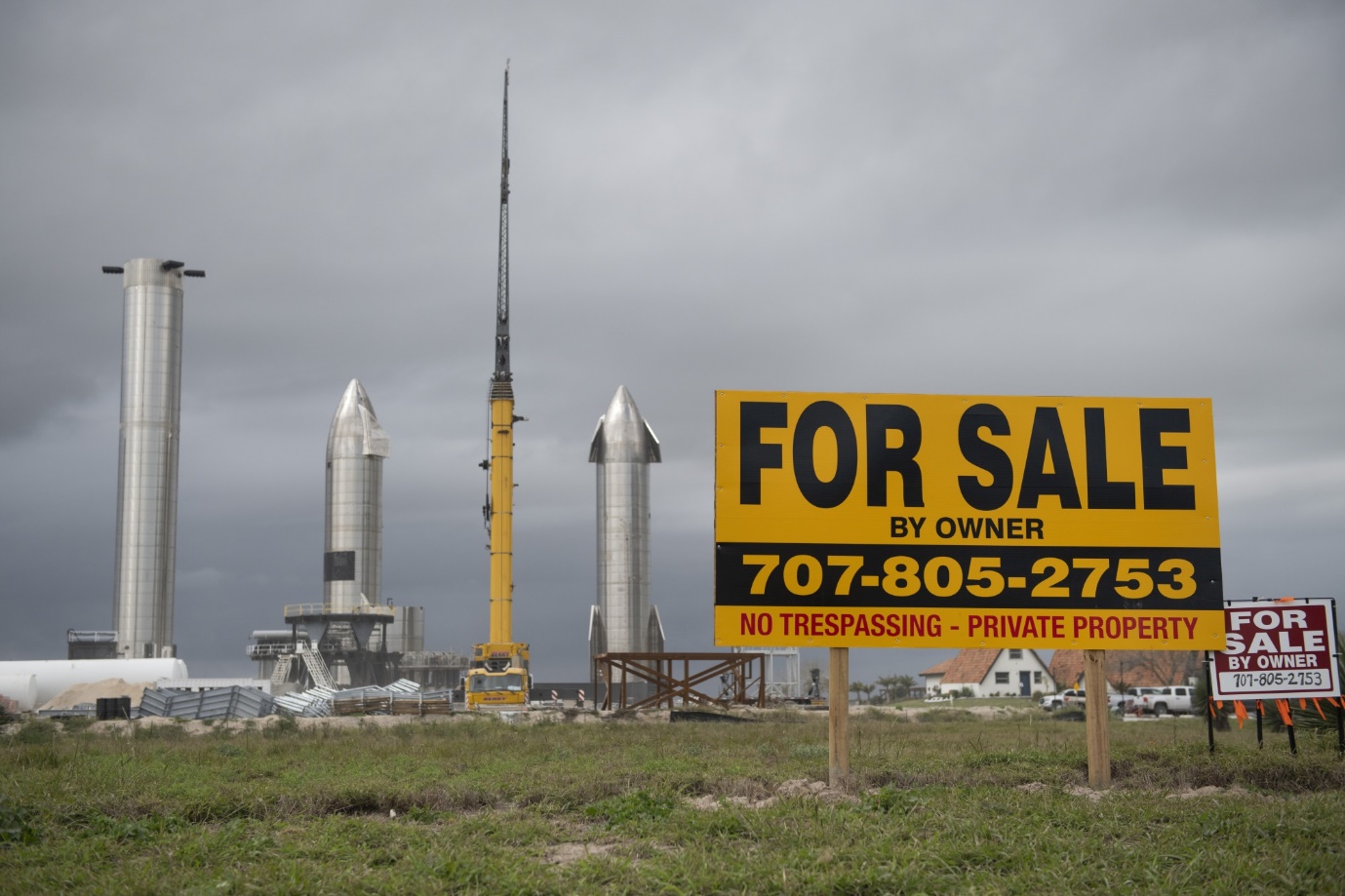 The real estate industry in the area is growing rapidly.
Real estate investors are betting that once the rocket hits, tourists will flock to watch the rocket launch. Therefore, they will need a place to stay. And then SpaceX employees also moved into this area.
The median price of a home in Brownsville has increased 21% to $185,000 in 2021. On South Padre Island, home prices have risen 29% to $330,000. Even with the strong gains, house prices in the area are still low compared to the national median house price of $350,000 and very cheap for investors in the area.
However, for many, the price is out of reach. Ramiro Gonzalez, 41, wants to buy a house in 2019 with options in the $200,000 range. He stopped buying houses because he thought the market would not change suddenly. But now, he couldn't buy a house because it was too expensive.
In contrast to those opposed to SpaceX, some residents said they would have more attractive job opportunities. SpaceX provides approximately 2,000 jobs with the majority of employees locally. SpaceX's job roster also includes 70 jobs ranging from engineer and human resources manager to chef and bartender.
Christian Zanca, 27, from Cameron County, has parking and a bar. "We never really owned anything other than Brownsville Harbor and the farm. If you don't choose either, you have to go."
(See Bloomberg)
https://cafef.vn/chi-1-dong-tweet-elon-musk-khien-bat-dong-san-cua-mot-thanh-pho-dat-nhu-tom-tuoi-tien-va-nguoi- nuom-nuop-do-ve-20220313160550.chn
https://cafef.vn/chi-1-dong-tweet-elon-musk-khien-bat-dong-san-cua-mot-thanh-pho-dat-nhu-tom-tuoi-tien-va-nguoi- nuom-nuop-do-ve-20220313160550.chn?fbclid=IwAR0o3RCFkXpP91W8zun_vqOcpLwgqYvaMInBzGHfgENR_wj3B1zfAXkA41o
You are reading the article
Just 1 tweet, Elon Musk makes city real estate 'expensive like hot cake'
at Blogtuan.info – Source: Afamily.vn – Read the original article here