Alo bác sĩ
Giải trí
Loving his wife who is struggling to avoid pregnancy, Vinh Phuc's husband decided to wear a skirt to do this work, praised by doctors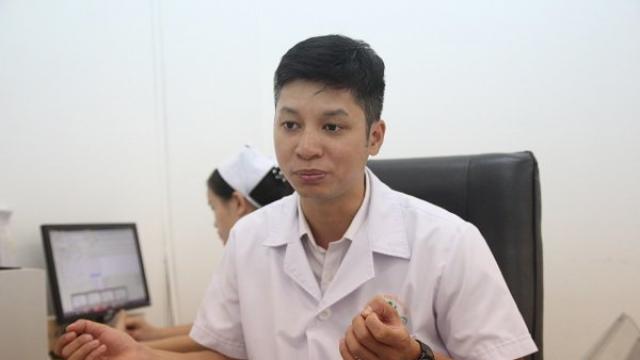 When it comes to contraception, many people think it's a woman's job to worry about, when in fact it's both of them. In fact, there are many men who accept "wearing a skirt" into the sterilization room, but not everyone dares to take this decision.
Master, Doctor Ta Viet Cuong – Deputy Director of Hanoi Obstetrics and Gynecology Hospital (Base 2) said that many men who love their wives struggle to avoid pregnancy, but they are hesitant to choose the method of carrying with their wives, wondering if taking it will affect sexual function in later life.
The case of a 34-year-old man in Vinh Phuc is a typical example. He and his wife gave birth to 2 children according to plan, then the wife "broke the plan" twice and had to deal with it. Not wanting to "miss" again, his wife initially took birth control pills but it didn't fit, then switched to the IUD, then got menorrhagia.
Seeing his wife struggling like that, the husband was happy and knew that the contraceptive method for men was sterilization. After much hesitation, he still didn't dare to do it because many people discouraged him with the reason: Sterilization would be a "eunuch".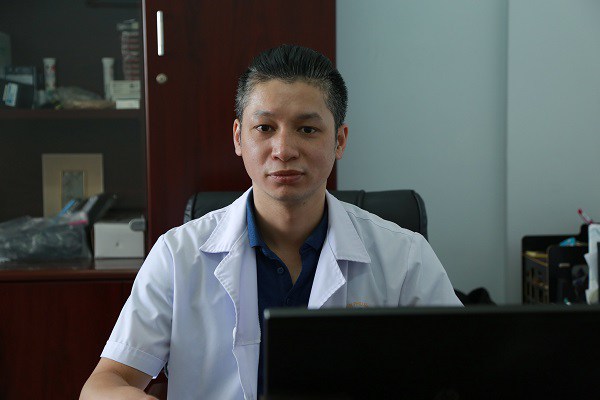 Doctor Cuong said that men who underwent sterilization were often afraid of becoming "eunuchs".
"When going to the doctor, the question most asked by husbands is whether their libido has decreased or erectile dysfunction after sterilization. Doctors have to analyze for a long time, even taking certain cases to be discussed, before the husband makes the final decision to go to the operating room," said Dr Cuong.
According to Dr. Cuong, in fact, many men are worried about becoming a "eunuch" after sterilization. "In the past, there was a time when Vietnam did a lot of sterilization for both men and women. For men at that stage, after being sterilized, there is a significant decrease in sexual desire due to atrophy of the testicles, or people still call them "eunuchs".
The reason is, at that time the methods and techniques were not yet modern, when sterilization did not remove every small detail, only saw the vas deferens being cut off. Because blood vessels and nerve cells are cut off, the testicles will atrophy, reducing sexual desire after being sterilized," said Dr. Cuong.
Today, with modern methods, doctors will only cut the vas deferens, nerve cells, blood vessels … will be preserved intact, so after about 3 hours of sterilization "gentlemen" can go home. Most importantly, do not let there be a decrease in sex drive.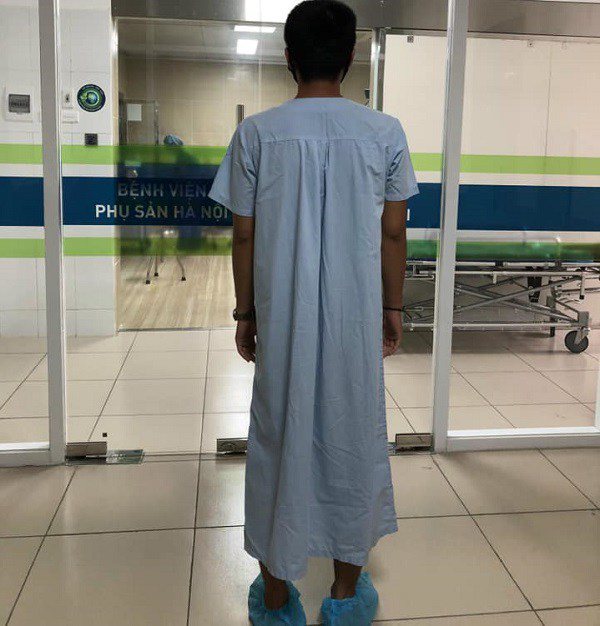 The man, after consultation, decided to wear a skirt to the room for sterilization. Photo: BSCC.
"Male sterilization is still the same as before, vasectomy. However, the incision is very small, only 2 cm under the skin of the scrotum. When performing, will separate every component in the spermatic cord, leaving the vas deferens intact and does not damage the blood vessels and other nerves, so as not to affect the feeding system of the testes. Preservation is what will ensure it does not affect the endocrine system and does not cause a decrease in libido, "said Dr. Cuong.
Doctor Le Thi Kim Dung – in charge of Obstetrics and Gynecology Clinic (Thai Ha Occupational Health Center, Agricultural Hospital) said that if a man says that contraception is a woman's job, it is a woman's job, an irresponsible person. Since sex is a matter for two people, it is the responsibility of two people to ensure that there are no unwanted pregnancies and the prevention of sexually transmitted diseases.
"It is well known that women have more options for contraception, but not without contraceptive methods for men such as condoms, vasectomy. But, did the husband do it for his wife, "said doctor Dung.
You are reading the article
Loving his wife who is struggling to avoid pregnancy, Vinh Phuc's husband decided to wear a skirt to do this work, praised by doctors
at Blogtuan.info – Source: Eva.vn – Read the original article here