Business
Photo, clip: Gasoline prices rise to record, Hanoi residents flock to Cat Linh . train
Starting March 11, the retail price of E5 RON 92 gasoline is 28,985 VND/liter, RON 95 gasoline is 29,824 VND/liter, diesel 25,268 VND/liter, kerosene 23,918 VND/liter… this is also the increase in gasoline and oil prices for six years consecutively since the start of 2022.
Due to the record increase in gasoline prices, many people have changed their means of transportation to work to save costs. According to our records, at 07:30 on March 14, at the Cat Linh – Ha Dong railway station, many people came to buy tickets to transfer at noon.
Most people have bought a monthly ticket, however, many people have recently changed their means of transportation for work after seeing record gasoline prices.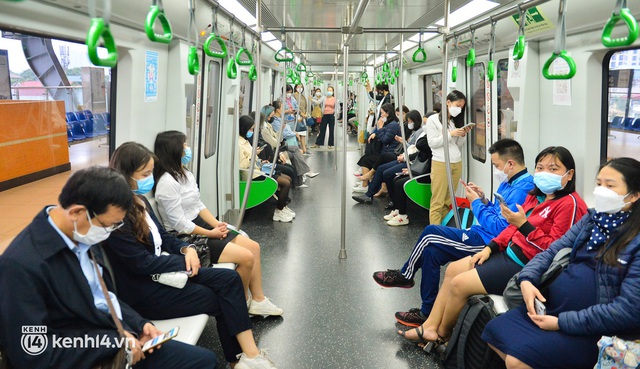 Many people take the Cat Linh – Ha Dong train on the morning of March 14
Mr. Nguyen Anh Ngoc said that previously his motorbike was only filled with 70,000 VND to fill the tank, but now the price of gasoline has increased, enough to pour 135,000, he immediately switched to the Cat Linh – Ha Dong train to go to work.
"My house is 20km from work. In the past, I personally did not pay much attention to the choice of means of transportation. I prefer to use a motorbike because of the flexibility and speed in moving. Every day I just ride the car. engine, fill up the gas and leave Just because the price of gasoline is still cheap but this time the gas rose too much, I switched to using public transportation, both saving costs and avoiding traffic jams. Master Truong Dai Phong said.
Like Mr. Phong, Ms. Huyen (office worker) shared: "If gasoline were as high as now, I would buy a monthly ticket to go by train to Cat Linh – Ha Dong to reduce expenses as much as possible. Right now, I spend 500,000 VND per month on petrol, but if I take the tram, it only costs 200,000 VND per month."
The fact that Hanoi residents have opted for sky trains as their means of transportation during times of record gas prices has helped many people save quite a bit on travel costs instead of using private vehicles such as motorbikes, which is very convenient for those who have routes to work on rail lines.
Here are some photos we took on the morning of March 14th: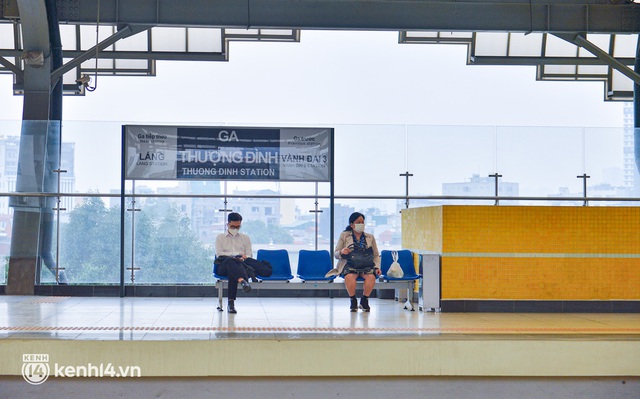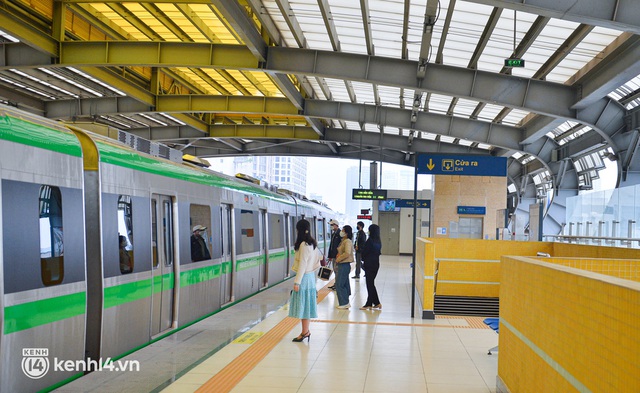 After gasoline prices rose to a record, many people chose the Cat Linh – Ha Dong train to move during the day.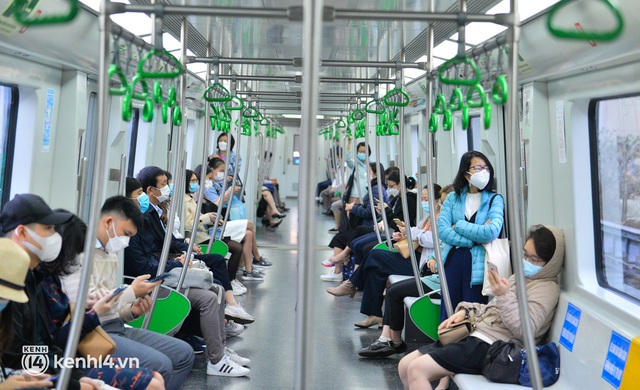 The price of a train ticket is 8,000 – 15,000 VND / way; daily ticket 30,000 VND/day, trips in a day, unlimited; Regular monthly ticket 200,000 VND/ticket/30 days from the date of ticket issuance. Monthly ticket for collective purchase of 140,000 VND (from 30 people or more). Monthly pass for students, industrial park workers 100,000 VND/ticket. Children under 6 years old, parents over 60 years old, people with meritorious services, people with disabilities, and people from poor households can use the Cat Linh – Ha Dong metro for free.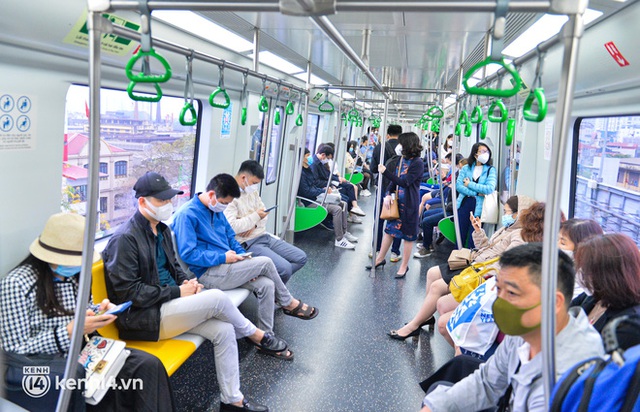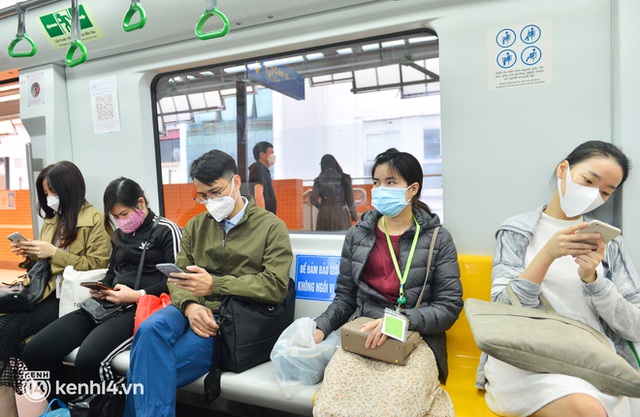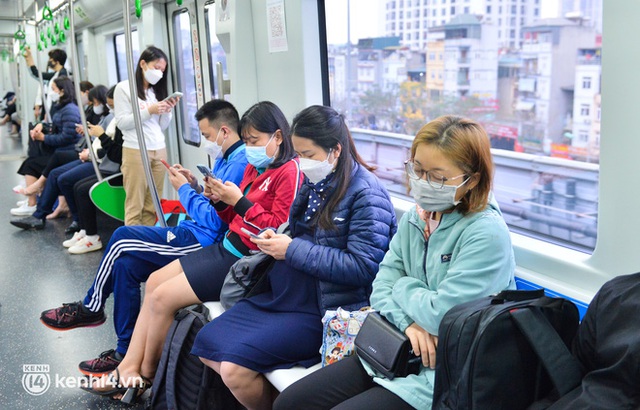 Most of the guests on the ship are office workers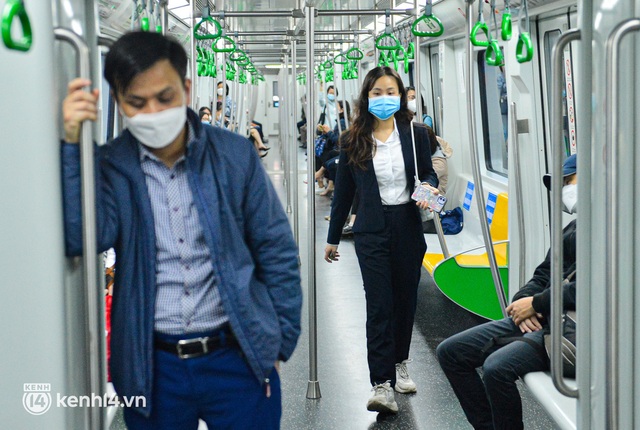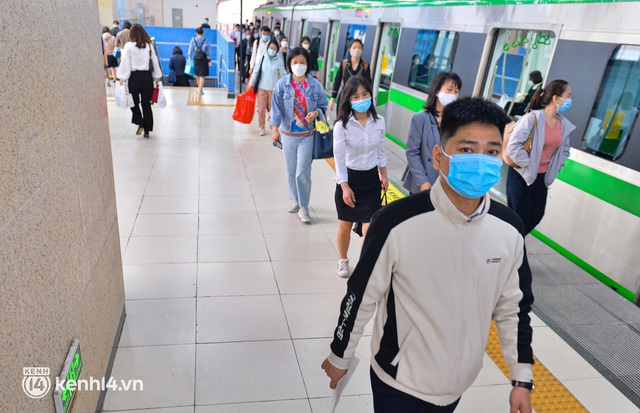 The Cat Linh – Ha Dong route carries passengers from 05:30 to 22:00 daily, with a frequency of 10 minutes/trip from November 21. The time the train stops at the station to get on and off passengers is 25 – 50 seconds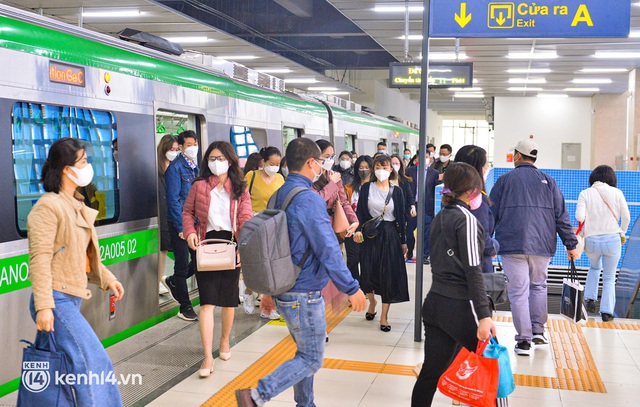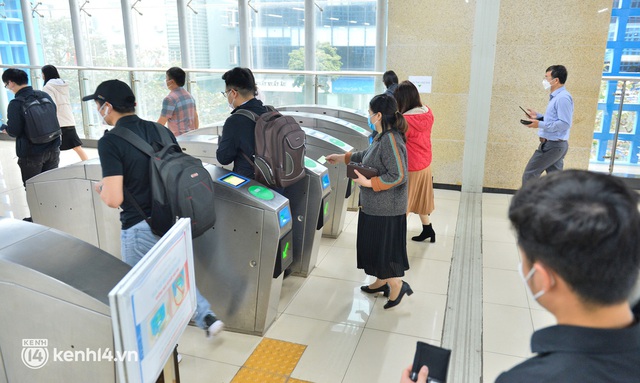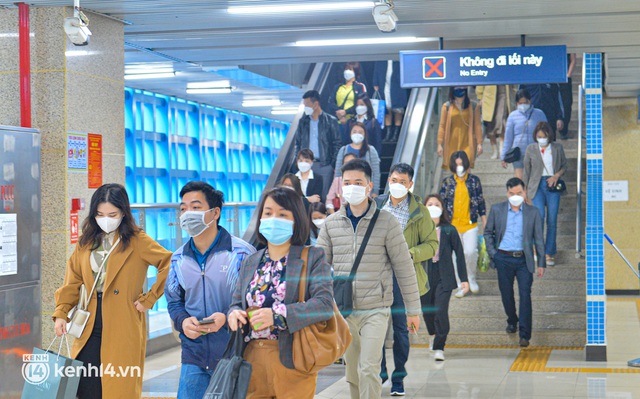 Most of the people who use this train are office workers.
https://kenh14.vn/anh-gia-xang-tang-ky-luc-nguoi-ha-noi-do-xo-di-tau-duong-sat-cat-linh-ha-dong-20220314113734951.chn
You are reading the article
Photo, clip: Gasoline prices rise to record, Hanoi residents flock to Cat Linh . train
at Blogtuan.info – Source: cafebiz.vn – Read the original article here