This is an era where being famous becomes very easy, especially on social media. Just a photo, a video clip posted on Facebook / TikTok…, you can also become a search topic overnight. However, sometimes, it becomes a source of unnecessary trouble for you.
A similar story recently happened with a young girl with the nickname HD Accordingly, HD posted on her TikTok a clip recording the scene she was go transplant outside the field. Following HD's series of seamless actions from picking, separating and then transplanting into the field, it can be seen that she is quite familiar with this job.
A diligent girl who knows how to help her family often gets the sympathy of the opposite person. However, HD suddenly encountered mixed reactions, the main reason coming from the clothes she wore to work in the fields.
Instead of wearing long-sleeved clothes or boots – familiar "accessories" for farmers, HD wears a rather short 2-piece shirt and walks barefoot. Besides, HD face looks like makeup, lipstick.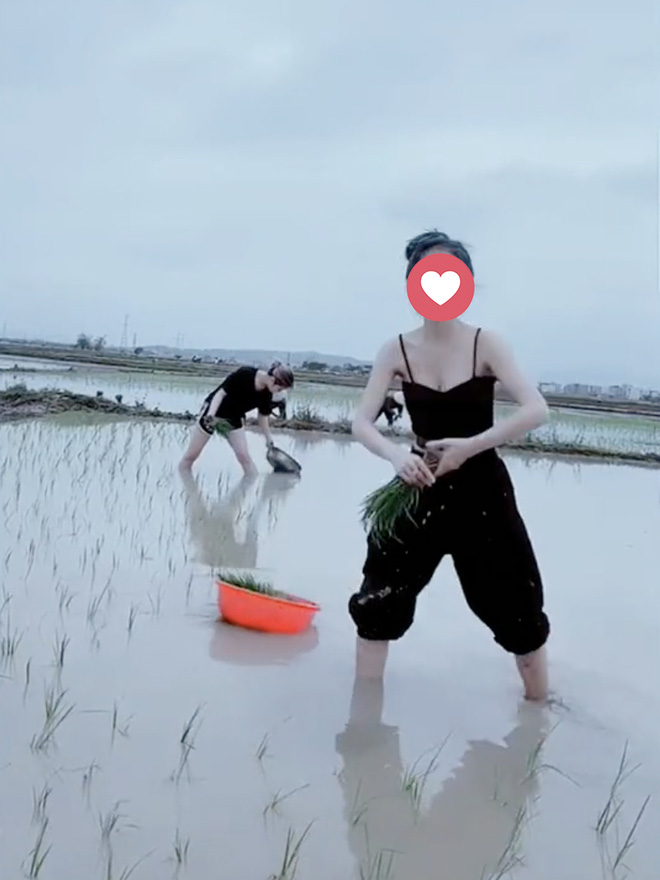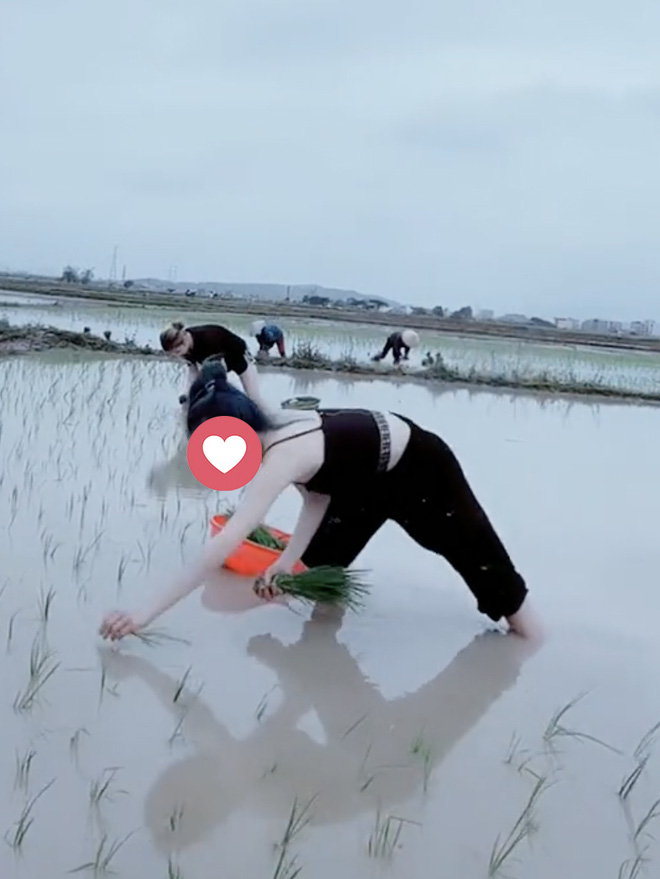 HD's way of dressing causes many controversial opinions
Many people jumped to "stone" and teased the young girl. Some people judge HD because she doesn't dress appropriately for work in the fields, and even wears makeup, others think that she is just "living in virtual reality", "doing color", but doesn't know what to do.
– Maybe do color but know what to plant rice or not?
– It's the first time I've seen rice planting dressed like this!
– Standing for 15 seconds to finish filming the clip and then go ashore, you know…
– New yellow nail show to believe!
However, there are also many comments in favor of HD The reason is because no matter how you dress, it is undeniable that HD knows how to help the family, which is very commendable. Moreover, there are no rules for how to dress, how to dress, how to look.
– Too perfect! It doesn't matter how you go out on the street, it's ok to go home and help your parents.
– I admit it's comfortable to dress up, it's cool like this, but it's a bit sunny and the skin will burn black. But if you look at it, you will know that people are going to transplant professionally, properly transplanting, not doing color.
– Over the top. I don't know if it's color or not. I'm also a person who used to plant transplants I know. Looks like he knows how to plant well.
– People know how to transplant so quickly that they call for coloring. If you're good at it, try coloring it! Well, people don't care what they wear when transplanting. People are not afraid of the sun, what to say, tired.
Before the unnecessary noise, HD also left a comment explaining just below the video. "I can do color too, my mother can't transplant because of Covid, so I'll help her. Who knows how to transplant, look at my dirty pants and see how to show it off, why don't you explain a lot"she said.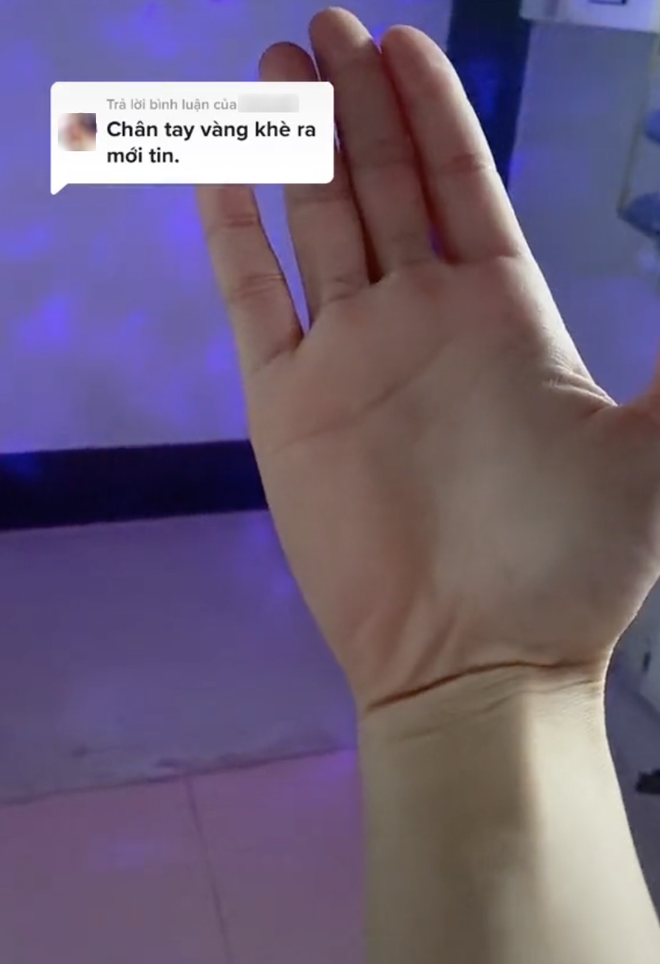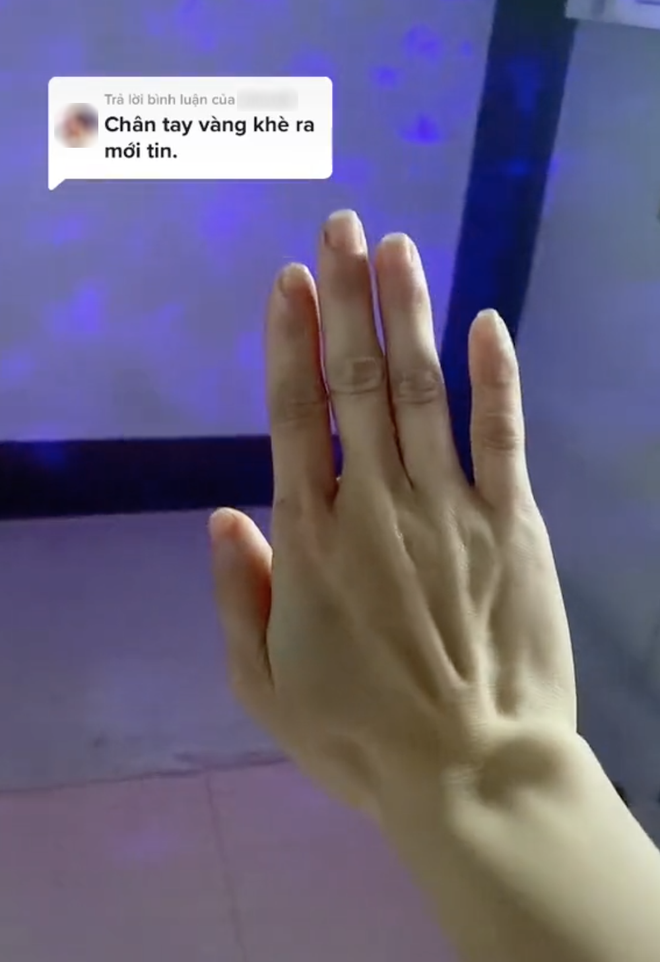 HD did not hesitate to post his "hands of labor" to demonstrate to netizens
Photo: Screencap
https://kenh14.vn/mac-ao-2-day-ngan-cun-di-cay-co-gai-tre-bat-ngo-bi-dan-mang-che-chac-lam-mau-15- jam-la-tot-venha-20220314203550786.chn
You are reading the article
"Probably paint for 15 seconds and go home"

at
Blogtuan.info
– Source:
Soha.vn
– Read the original article
here