Thị trường
Quitting the job many people dream of, the ethnic boy comes back to build a family resort to collect billions
With a passion for tourism, Mr. Tran Minh Dong, a cultural officer of Ta Phin commune, Sa Pa, decided to quit his job to start a business and build a resort on his family's land.
Born and raised in Sa Pa, after finishing university, Mr. Tran Minh Dong (born in 1986) returned to work as a commune cultural officer. But with a passion for doing and developing local tourism, Mr. Dong decided to quit his job to build a resort to become a fairy garden right on his family's land in Sa Pa and this place has become one of the most famous tourist attractions in the world. A "hot" address for tourists every time they come to Sapa to check in, take photos, visit the scenery.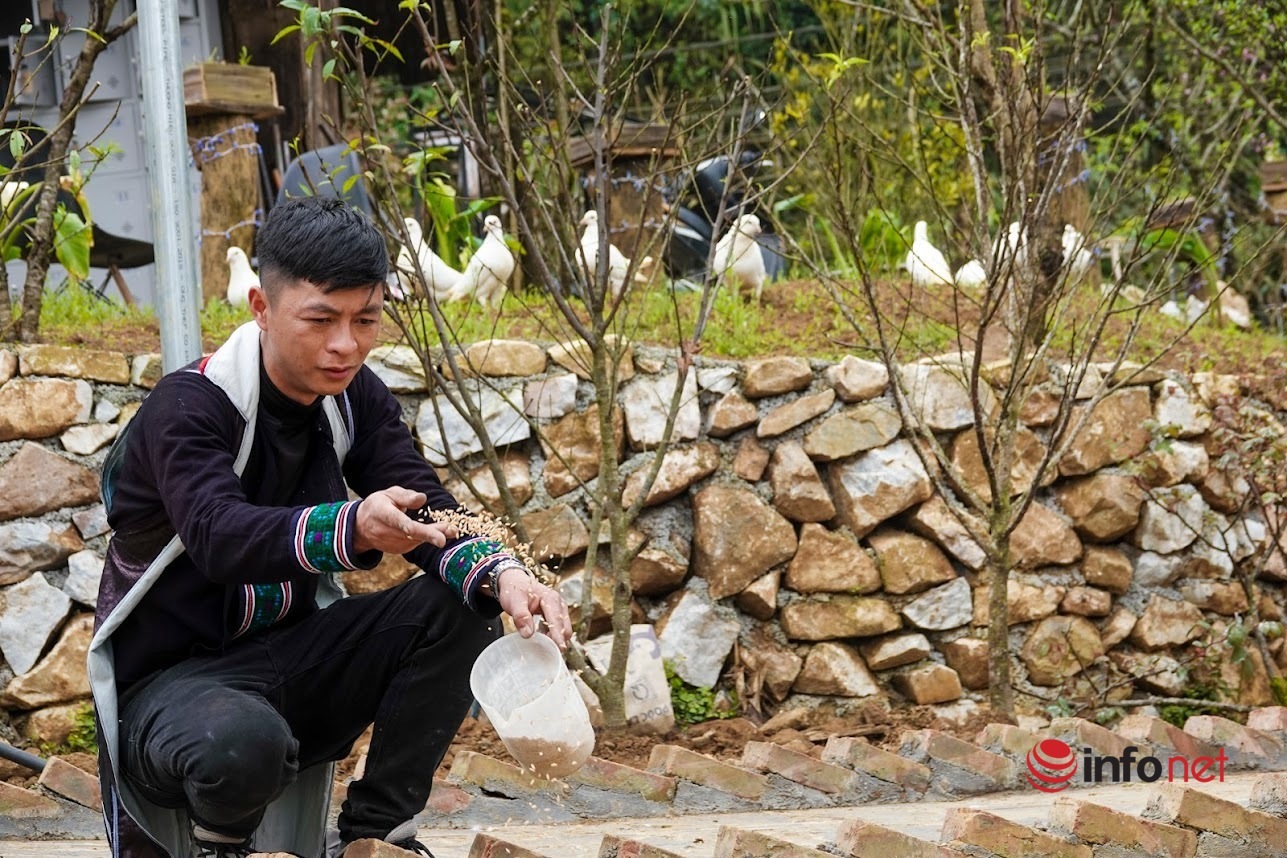 Mr. Tran Minh Dong.
This idea of ​​Mr. Dong was rekindled in 2016, but it was not until 2020 that he began to build.
"Previously doing cultural work in the commune, so I had the opportunity to learn a lot of experience. The house is right in Sa Pa, and I have a large piece of land with a beautiful location, so I took a break to open my own business, "said Mr. Dong.
In 2015, Mr. Dong resigned from his job, which is when the cable car service in Sa Pa began to operate. At that time, he boldly applied to be a ticket distribution agent, and opened a printing and advertising studio with a capital of more than 500 million VND, earning about 20 million VND per month.
However, in mid-2016, the workshop caught fire and all assets were burned. Mr. Dong was in a situation of nothing, so he only focused on distributing cable car tickets to accumulate capital to start over.
After working for a while, Mr. Dong realized that Sapa's tourism potential was still great, so he decided to find a new direction for himself.
Mr. Dong shared: "I worked for the cable car ticketing service until 2018, when the number of visitors to Sa Pa was very large. Realizing the great potential, I think that I must find a way to exploit the tourism potential here. So, I'm taking a break to experience, learn and find what I'm looking for."
At the end of 2018, Mr. Dong happened to meet a friend and shared about the story of wanting to do something different when the tourism industry in Sa Pa is very developed. He was suggested by a friend to Da Lat – where tourism services are very developed to find out where ideas come up.
"I wanted to find something new, so I went to a lot of places in Vietnam but didn't come to Da Lat, that was my mistake. At that time, I thought Da Lat and Sa Pa were similar from climate to environmental conditions, no. However, when I came to Da Lat later, I was surprised when people exploited tourism so well. From a very ordinary land, people turned it into a place where thousands of visitors came in a day. I stayed there for a week to learn the model as well as learn how to operate", Mr. Dong shared.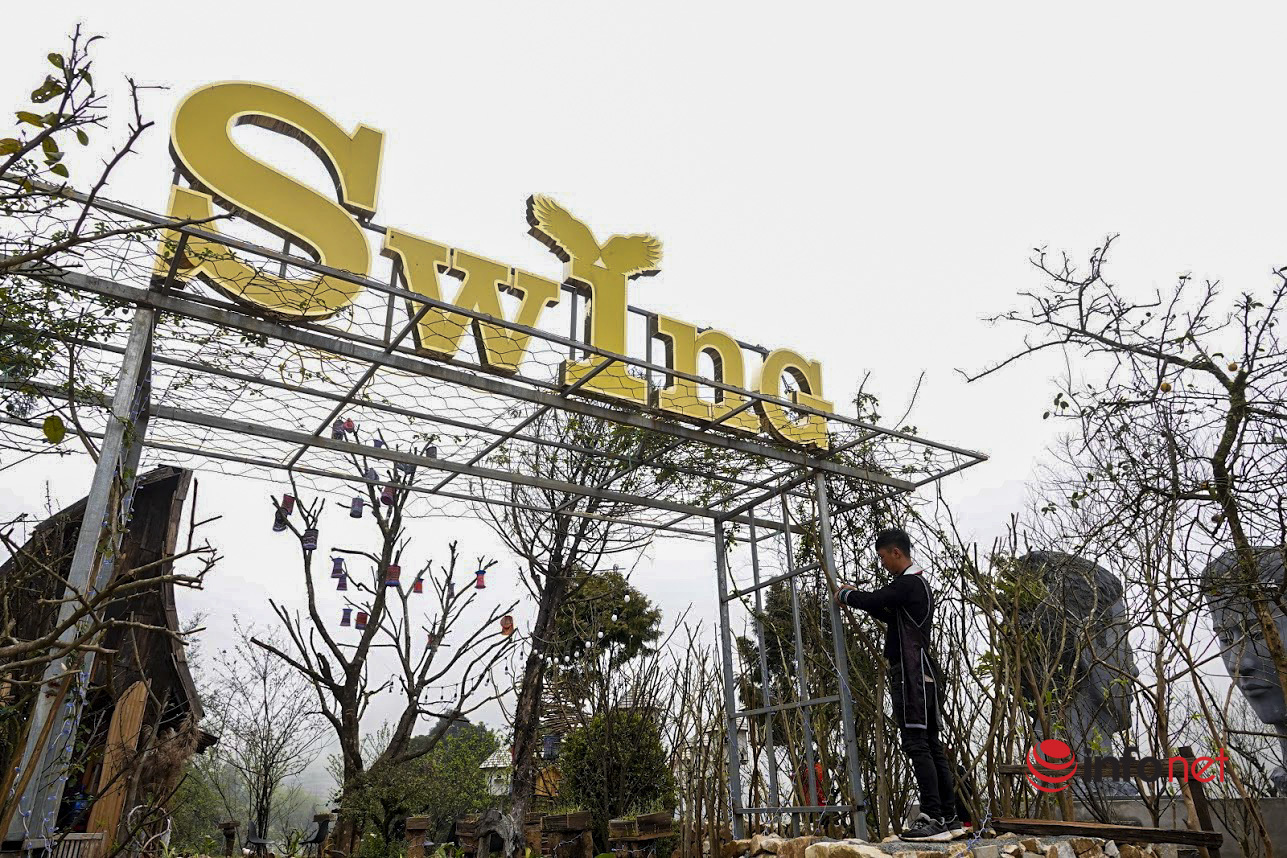 Ideas and designs are done by Mr. Dong himself
After returning from Da Lat, he quickly planned a check-in point, and on January 1, 2020, he started construction, hastily completed within 1 month.
"We are almost the pioneers in building check-in points. Fortunately, there was an epidemic at the time of construction, but the number of cases was not much. At that time, because it was a new model, it was loved by many tourists, the revenue I achieved was about 4 billion dong," said Dong.
At his check-in tourist spot, although there were a large number of visitors, Mr. Dong still felt it was not enough. And so, Mr. Dong came up with the idea of ​​​​a tourist area combining the homestay model with the name "fairy garden" on the family's vacant land for more than 10 years.
"At first, the idea here was just as a check-in place, but not yet determined to be a homestay because the benefits from the check-in point are huge. Then I saw that in Sa Pa, there were too many people to follow, so I considered a sustainable option to do more homestay, "said Mr. Dong.
Before working, Mr. Dong also learned about fairy tales. The houses are all inspired by fairy tales such as: Sleeping Beauty, Aladdin, or Snow White and the 7 Dwarfs, etc. to match each house and room in the homestay.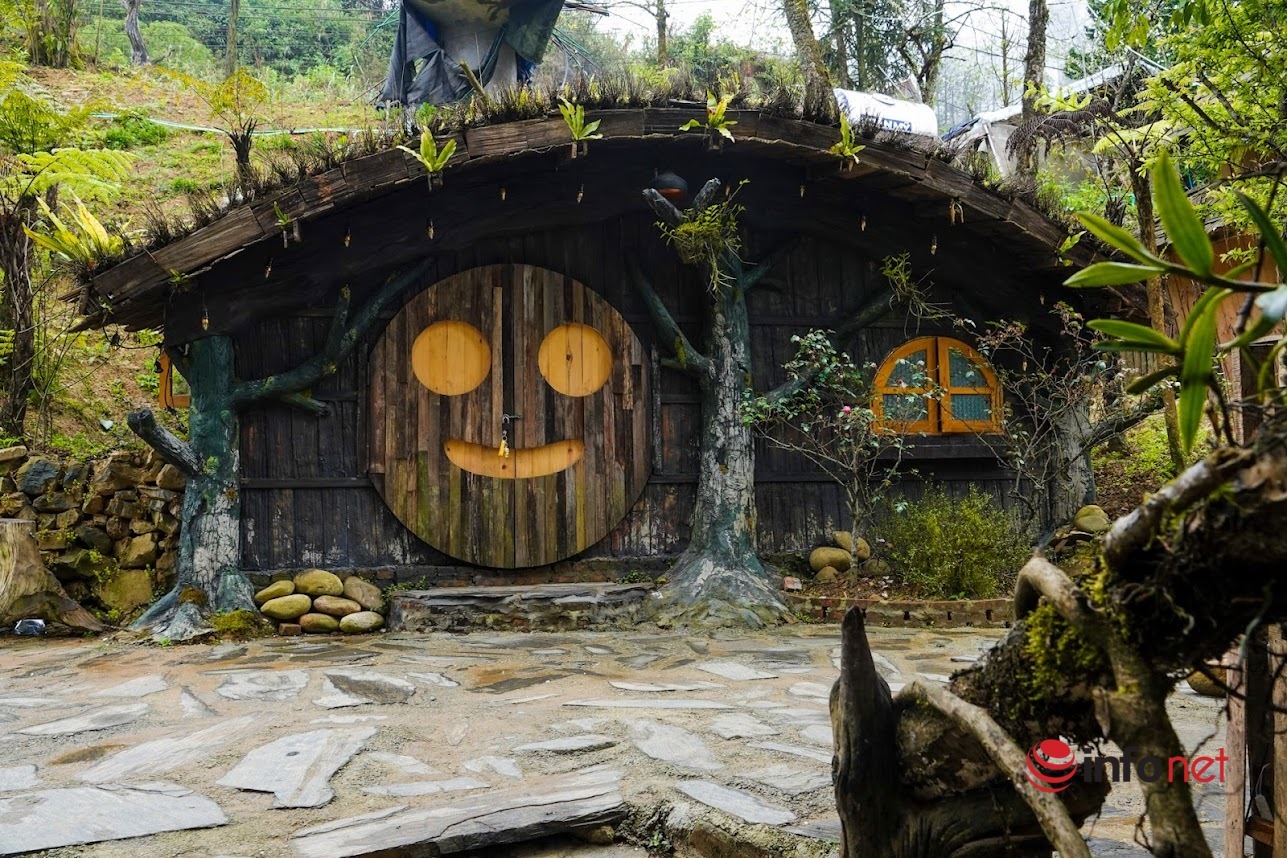 Houses like these were learned by Mr. Dong while traveling in Da Lat and inspired by fairy tales.
With a total area of ​​more than 1 hectare, Mr. Dong built 6 rooms and 1 community house. This resort when operating at full capacity can receive about 100 guests. However, Mr. Dong wants everyone to have a comfortable living space, so he only accepts at most 70 guests.
"The epidemic has taken place in the past 2 years, although the tourism industry has been affected a lot, but small tourist destinations still have visitors, because it is also a time for many people to rest, they want to find a place to stay. Clean, quiet space to relax", Mr. Dong shared.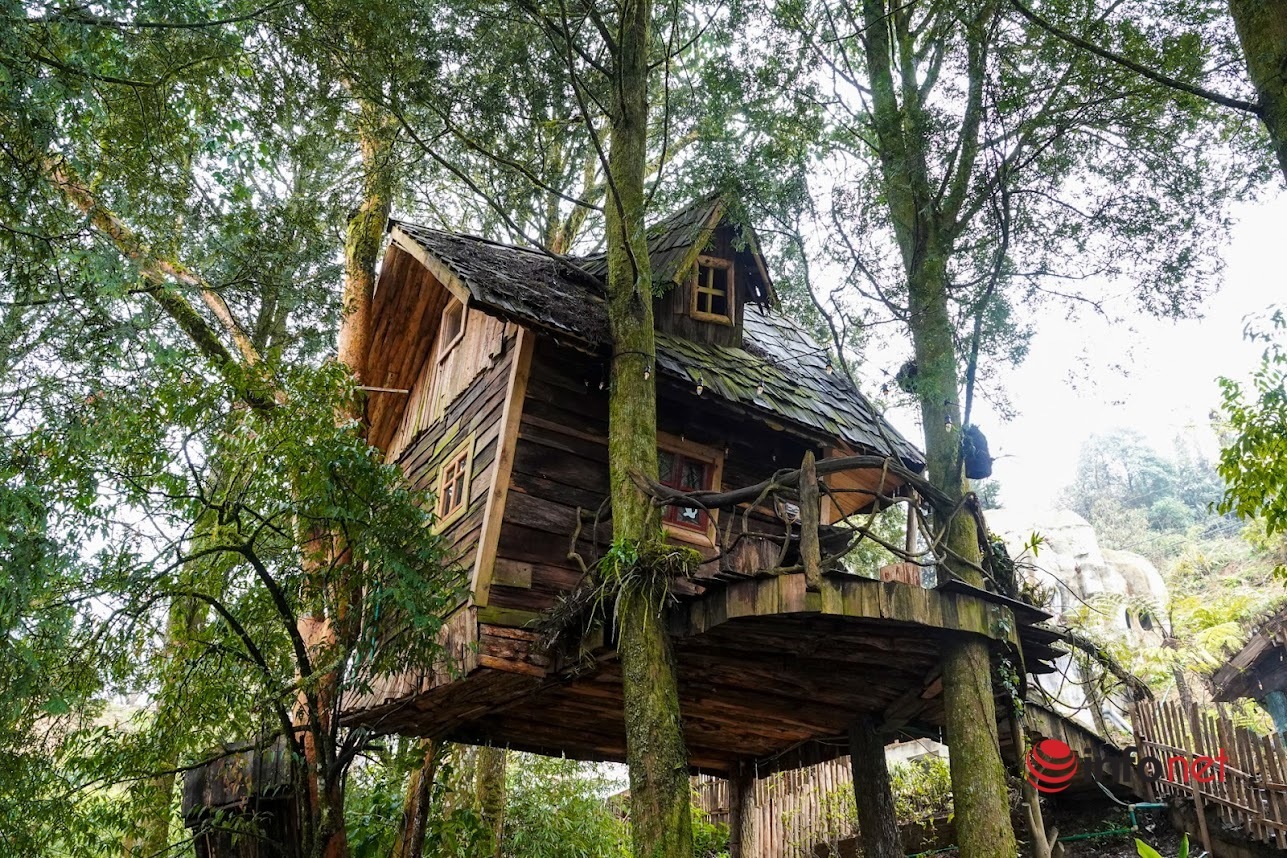 The rooms are located on the "forest" of the Po mu tree.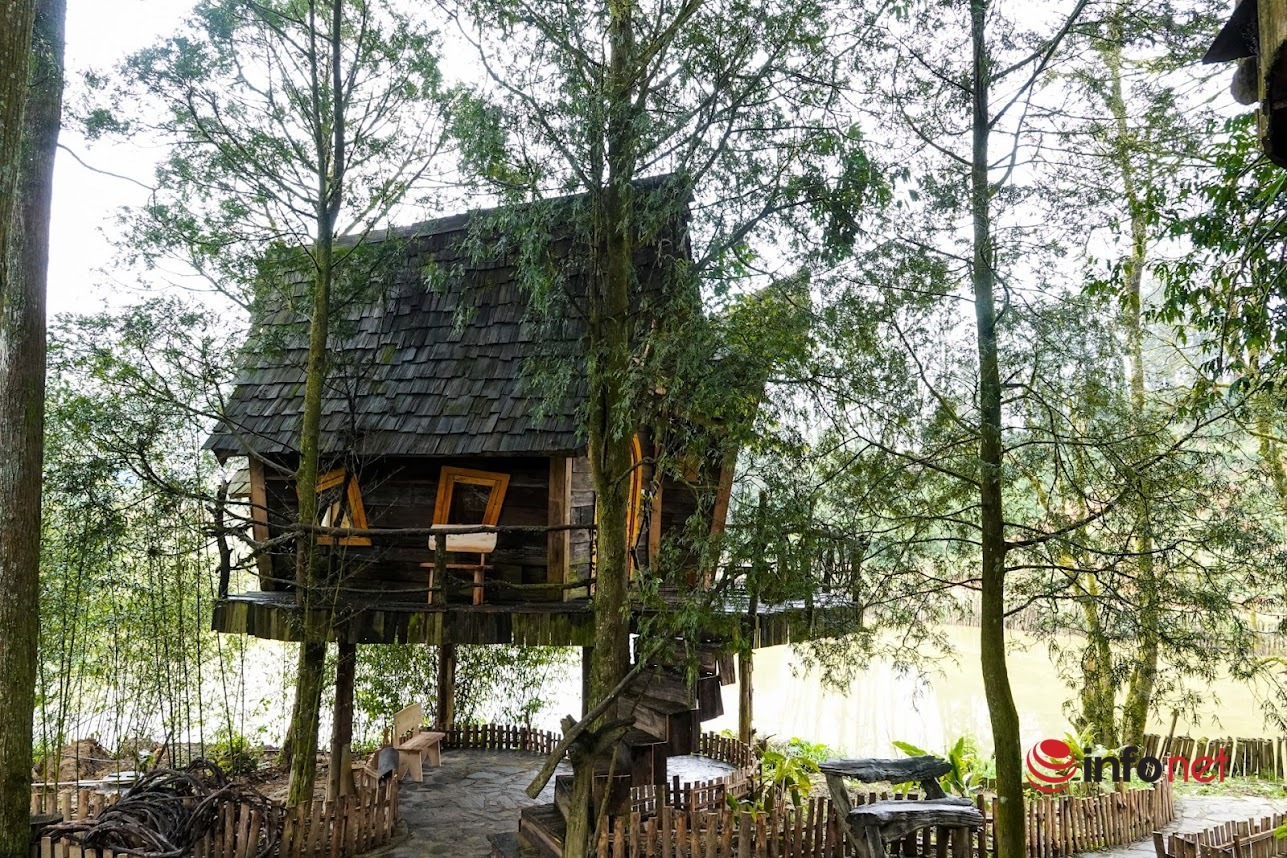 Each room for rent is priced from 800,000 to 1.2 million VND.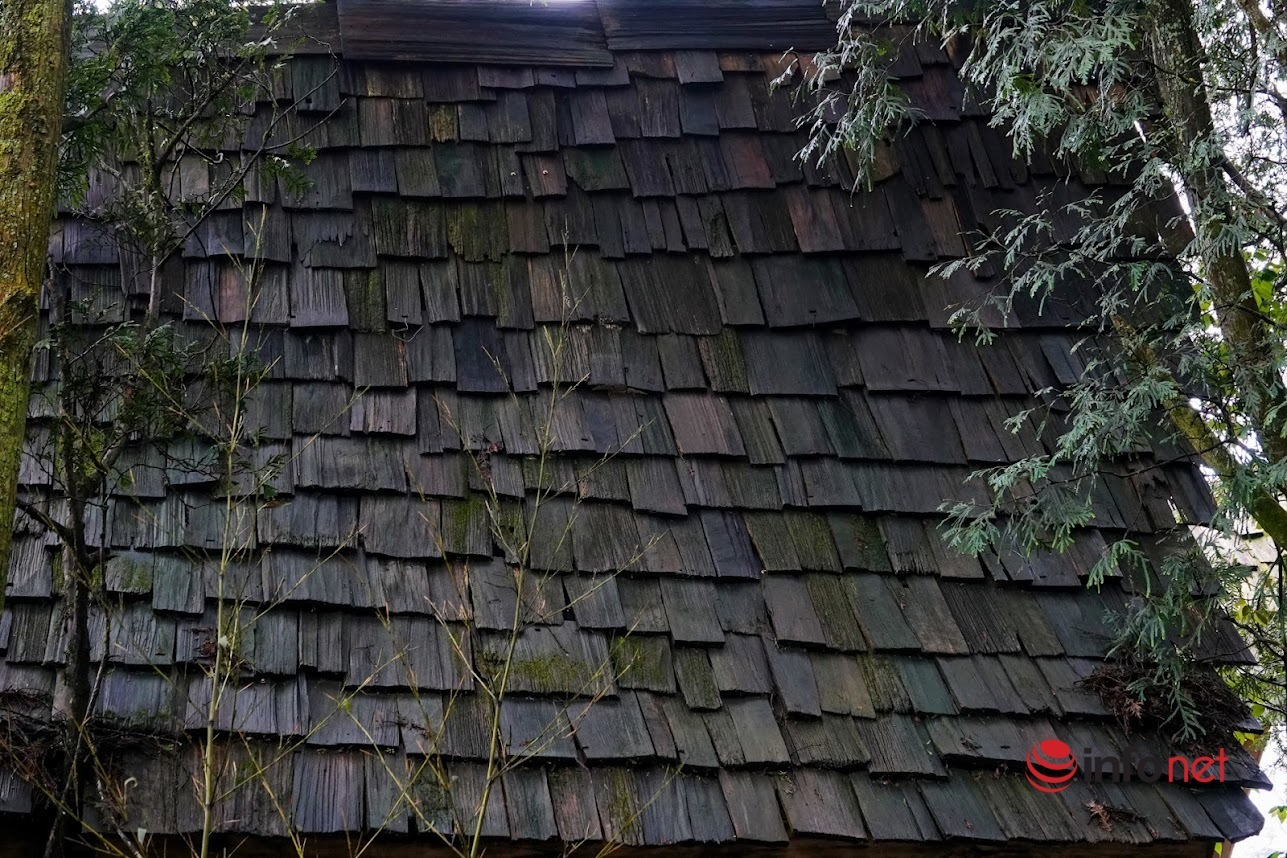 The entire wooden roof was bought by Mr. Dong from local people.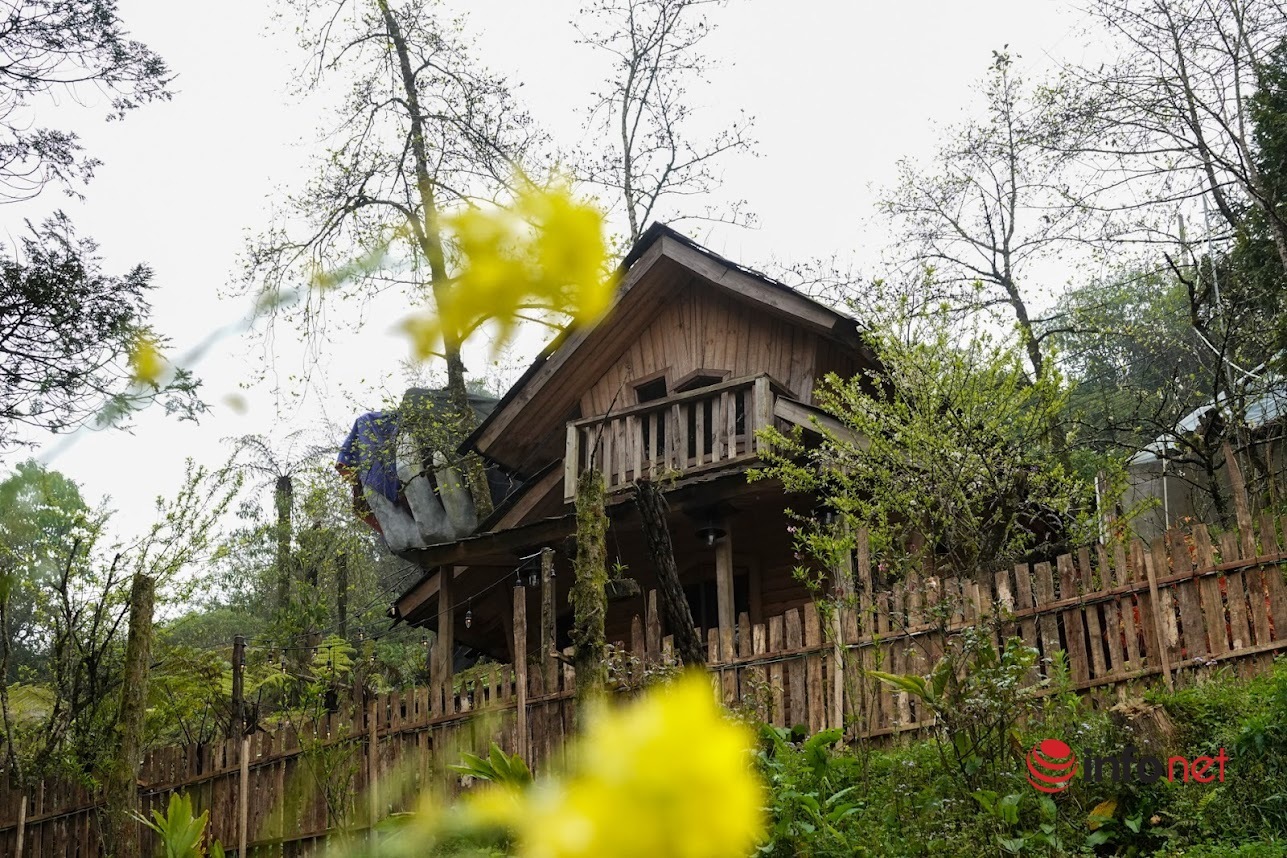 Each room is named after a fairy tale.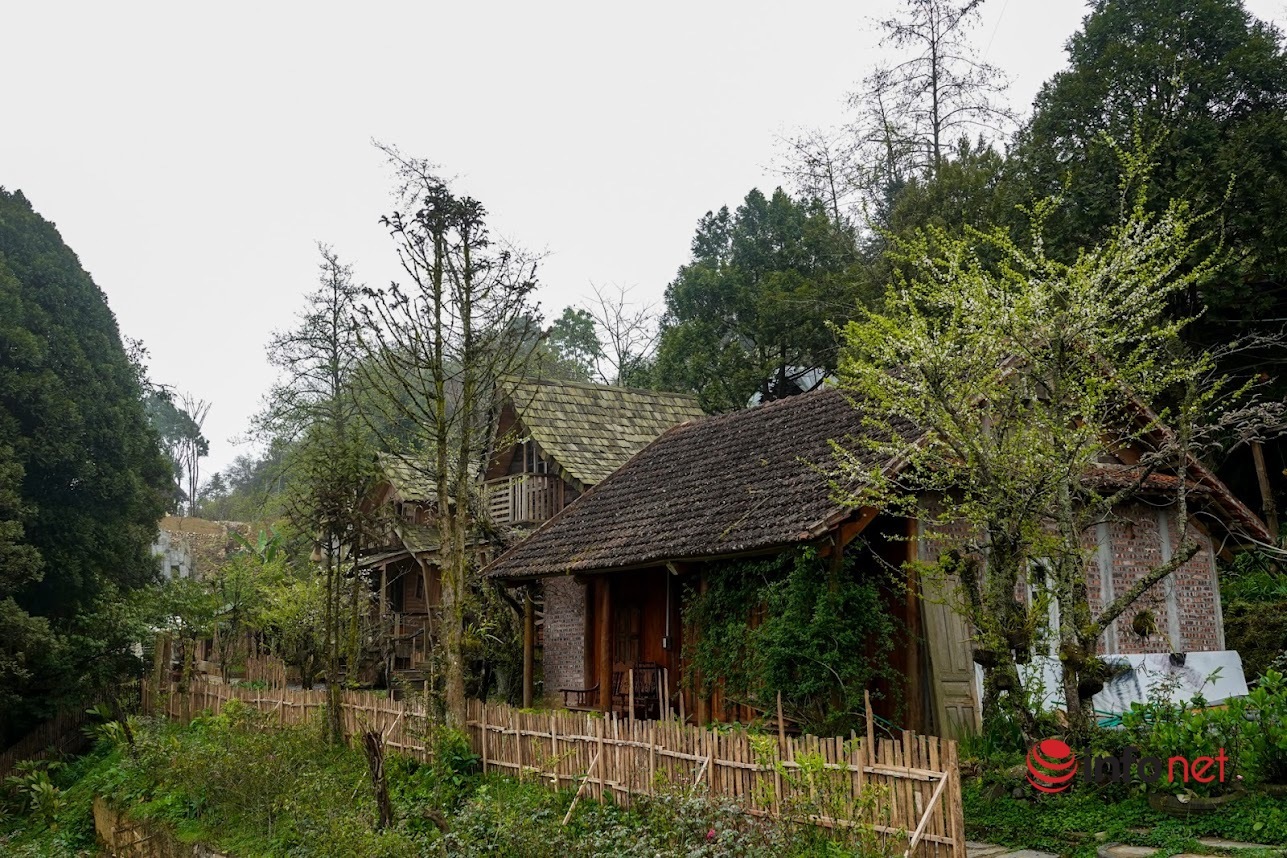 From his family's vacant land for more than 10 years, Mr. Dong built a family resort called "fairy garden" to attract visitors.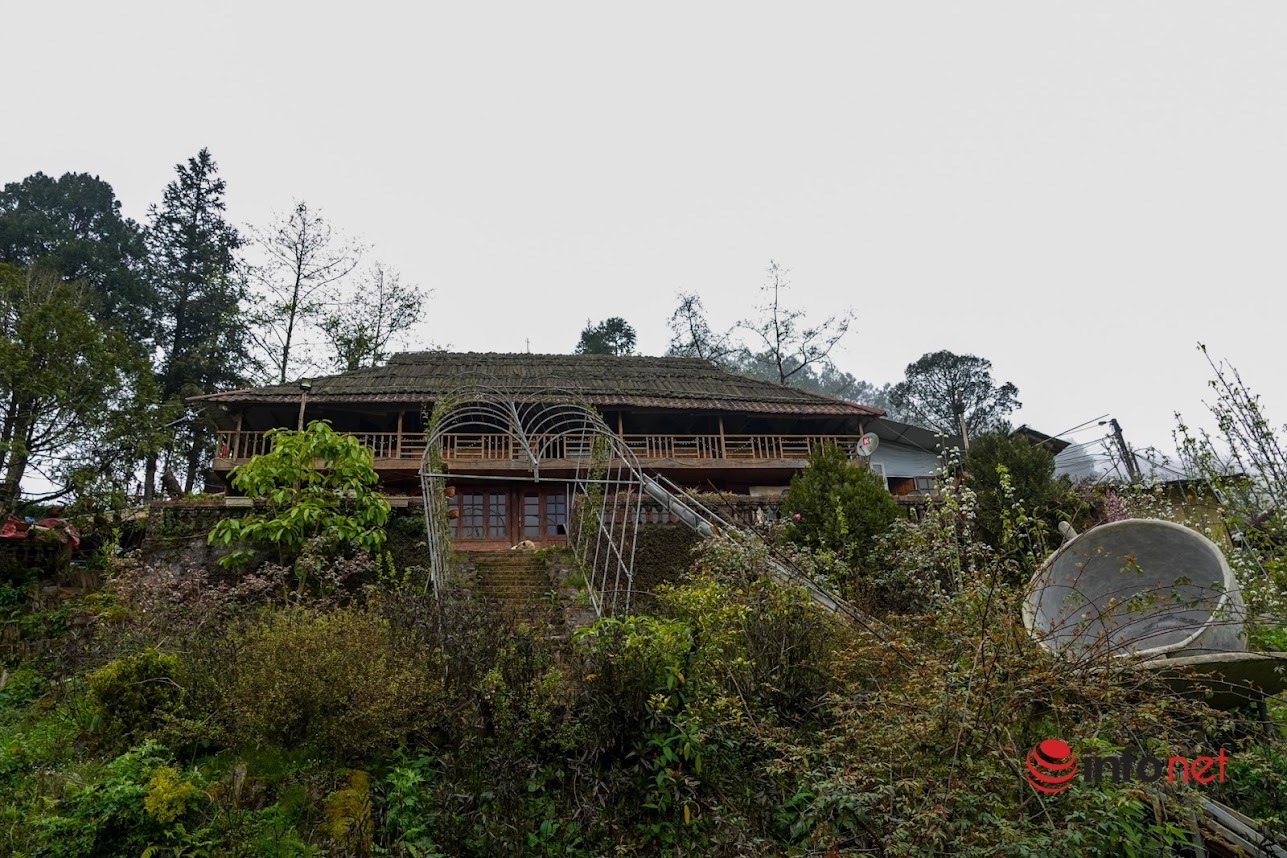 The community house can accommodate about 30 people.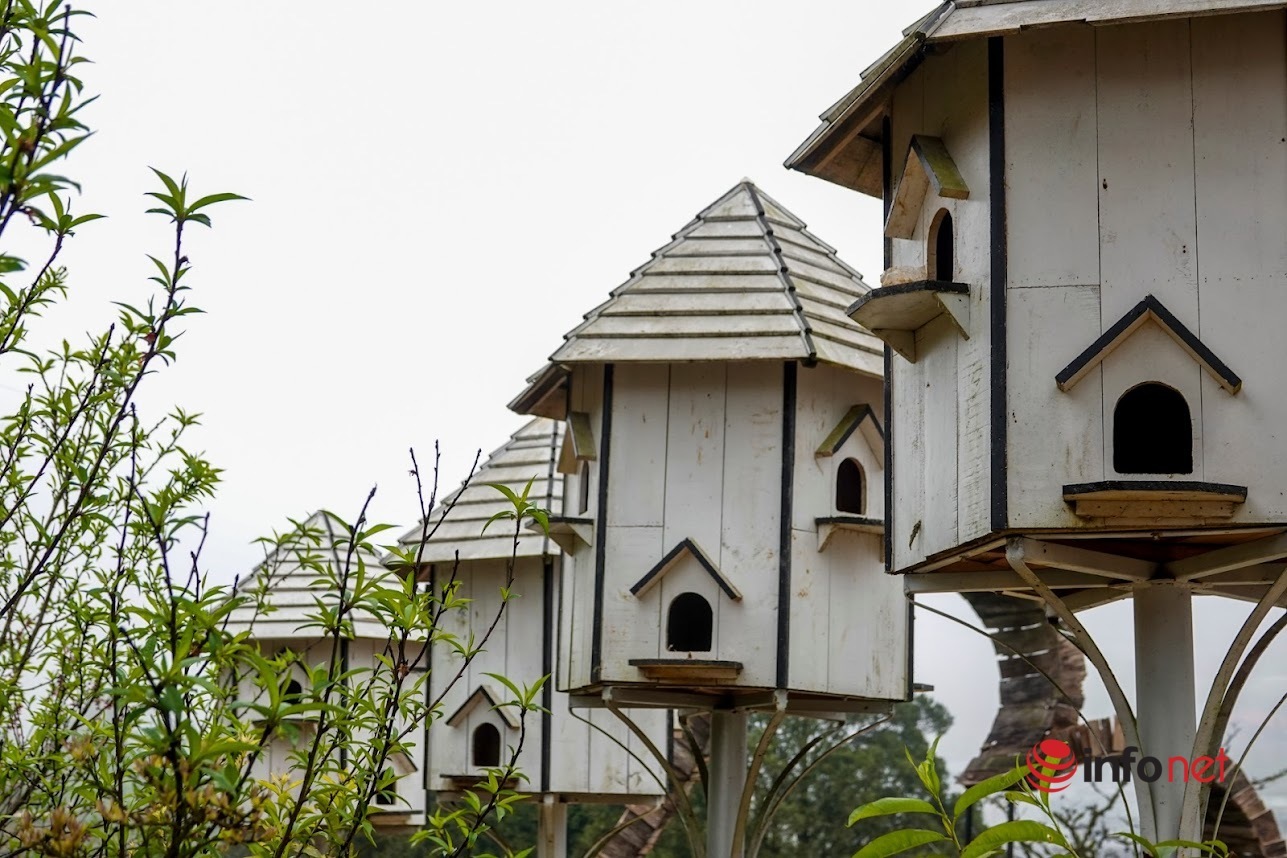 The bird nests designed by Mr. Dong are very eye-catching.
His tourism model was built to create jobs for many local people, mainly Mong and Dao people with an average income of 6-8 million VND/month/person.
Bao Khanh
Despite having a beautiful house and luxury car in Hanoi, Nguyen Khac Huan (Huong Son, Ha Tinh) still decided to return to his hometown to set up a business, raise livestock, process and promote the famous deer antler product.
You are reading the article
Quitting the job many people dream of, the ethnic boy comes back to build a family resort to collect billions

at
Blogtuan.info
– Source:
infonet.vietnamnet.vn
– Read the original article
here