Thach Kim Long: From "Don't Burn" to "Underground Storm"
Thach Kim Long is an actor known to the public through many films such as: Grave keeper Little Hearts Season of buffalo hair Under the flag of great purpose Horse hooves of the southern sky The season of swifts on the move… He started his acting career in 1996. After 10 years, he has almost only appeared in supporting roles and a few films. Therefore, the name and income of Thach Kim Long is quite precarious.
It is known that Thach Kim Long was born into a farming family in Dong Thap province. Since childhood, he has dreamed of becoming an actor, but due to his poor family background, his education has not yet been completed.
At the age of 18, Thach Kim Long went to Ho Chi Minh City in search of an opportunity to pursue his dream of becoming an actor. Finally, after so much hard work, he was able to achieve his dream. However, he worked very hard to pursue an artistic path for money.
After quitting his job due to poor kitchen income, Thach Kim Long was fortunate to be introduced by actor Kieu Trinh to director Vuong Duc. He suddenly changed through the role of Hoat in the film "Black Forest" – the film that won the Silver Lotus Award at the 16th Vietnam Film Festival. After that, he continued to shine as Master Sergeant Huan in the film. " – the film won the Golden Lotus award at the 16th Vietnam Film Festival.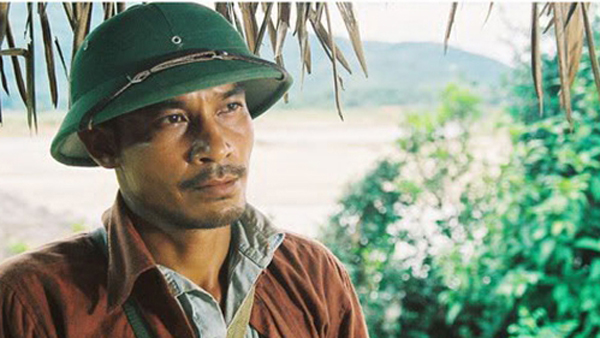 Each role of Thach Kim Long does the best he can.
Since then, Thach Kim Long has been known to many audiences. Recently, the actor returned to the audience through the film "Underground Storm". Despite being the supporting role of healer Pao, the actor still makes the audience fall in love with his honest acting and dedication to his profession. He also hopes that the audience will continue to accept and support him on his difficult artistic path.
Thach Kim Long: Living with his wife
Thach Kim Long comes from an ordinary farming family, so living in the city is not easy. He has to make a living with all kinds of jobs such as restaurant security, bricklayer, assistant pork salesman, coffee shop waiter… After saving a little, Thach Kim Long enrolled in an additional secondary education program.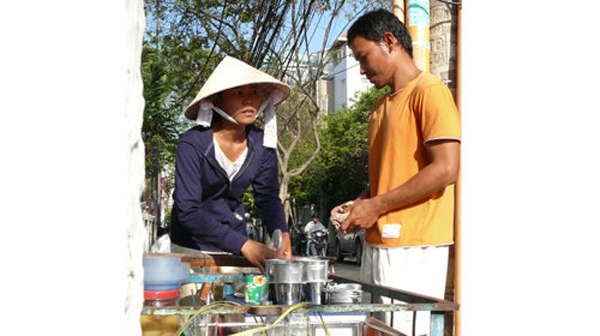 Thach Kim Long and his wife sell coffee for a living.
After getting a diploma, but the opportunity has not yet come, then Thach Kim Long returns to his hometown to work in the fields and get married. However, his passion and desire for action prompted him to take his wife and children to Ho Chi Minh City to stay and wait for the opportunity.
Even though he is enthusiastically helped by his professional friends, with his personality, everything is still very difficult. According to a Southern film reporter who approached him, he said that in Thach Kim Long's way, it was hard to think of him as "self-promoting". Years ago, when reporters came for interviews, Thach Kim Long was just silent, listening, smiling, working…
At that time, apart from being an actor, Thach Kim Long was a professional coffee seller, a "boss" who also managed the table with him. When his wife makes coffee, he washes the cups, when he cleans, he makes coffee, holds the calf… But in many mornings, when his wife is busy taking the children to school, by the way, while visiting the market, the shop is alone, running back and forth. come back. Still used to wearing t-shirts, shorts, sandals…
In life, Thach Kim Long does not make big plans, actor Dong Thap enthusiastically organizes life every day. He is a coffee shop runner who makes a living to keep waiting for roles, not an already famous and successful artist who "acts out" in his cafe. He is a responsible father and husband. Still finding time each day to exercise. Wait but don't be impatient. Still secretly learning to rise in life, in the acting profession.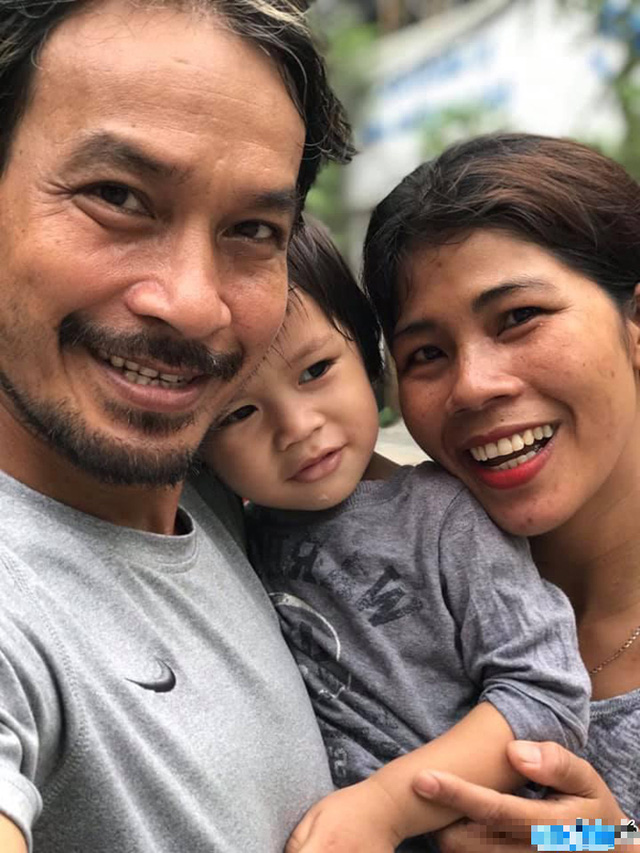 Happy family of Thach Kim Long.
Until now he is still the same, still a good actor, loves his job even though it is very hard and doesn't bring him much income. He still lived a simple life, devoted himself to the arts and made a living with his thin hands.
You are reading the article
Real life makes life difficult with wife Thach Kim Long
at Blogtuan.info – Source: Soha.vn – Read the original article here