Học Đường
Life Style
"When it comes to talking to children, parents have to bend the tongue more than their bosses and birth parents."
The story of Xuan Bac's wife publicly punishing her son on her personal page has received a lot of attention over the years. Many parties are worried about the psychological health of the children, as well as expressing their strong attitude towards the actions of the child's mother.
Many parents also admit to pity: It's hard to stay calm when they see their kids watching 18+ things on their phones.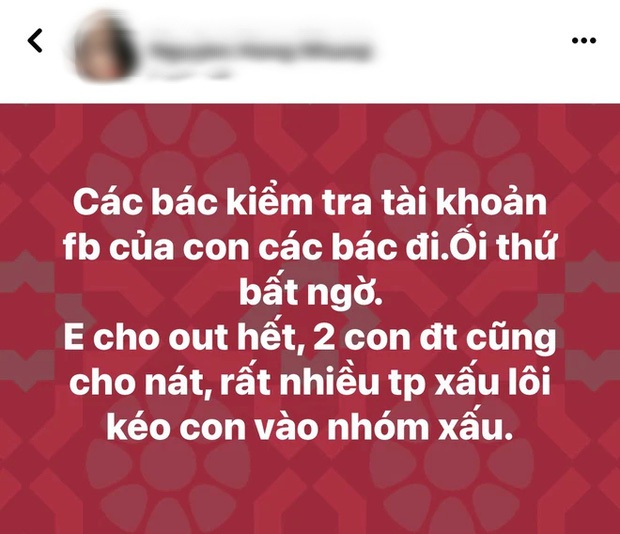 It is no coincidence that people often say that adolescence is the age of the "bad boy". Because students are in the stage of character development, they tend to rebel, so it is not easy to follow any rules, especially what their parents say.
To teach children at this age, Dr. Vu Thu Huong (lecturer of the Department of Basic Education, Hanoi National University of Education) commented: "When children are teenagers, parents should pay attention to their actions. Parents have to "bend their tongue" even more so with their boss and biological parents. If you want to vent, then "pour" it into your head. Another person, for example, the baby's father. But when venting, you also need to be careful, don't let your child find out. That's a parent's problem."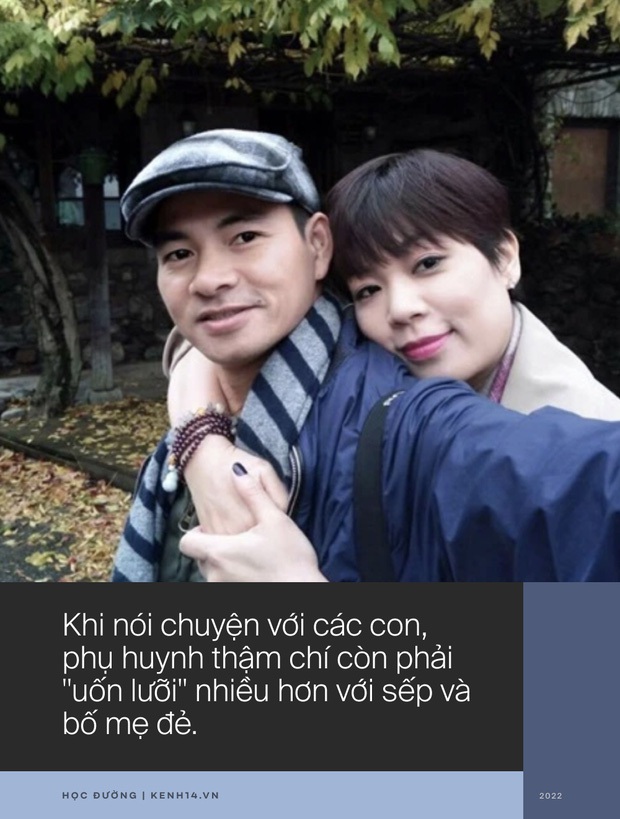 Going back to the story of Xuan Bac's wife who reacted violently when she found out that her son was watching 18+ on Facebook, actually the act of "breaking the phone and posting it publicly on social networks" only made the kids more heartbroken and ugly. .
TS woman said: "Children who are berated and ridiculed are of course very hurt. Breaking the phone already scares kids. Placing the issue publicly on social networks can unintentionally embarrass a child, not just. It hurts more."
Instead of being rude, Dr. Vu Thu Huong believes that parents should do 4 things after knowing that their children "discovered" 18+ things:
1. Find ways to reduce shock. Don't handle things in shock, old man. Parents should get out of their children's eyes, and do whatever they want. Destroy pillows, blankets, even bottles, plates… to lessen your shock. Just don't do that to your child. Because, we need to calm down before handling children.
2. Think of a treatment plan. If parents can't think of a way to deal with their child, they can contact an education professional. Experts will help parents in the best way to deal with it. Do not tell this matter to children, contact calmly. Adolescence is not a pleasant age for them to receive expert advice.
3. Do it calmly on expert advice.
4. Keep an eye on your child to see how the treatment options work. Report back to adjust the treatment plan accordingly.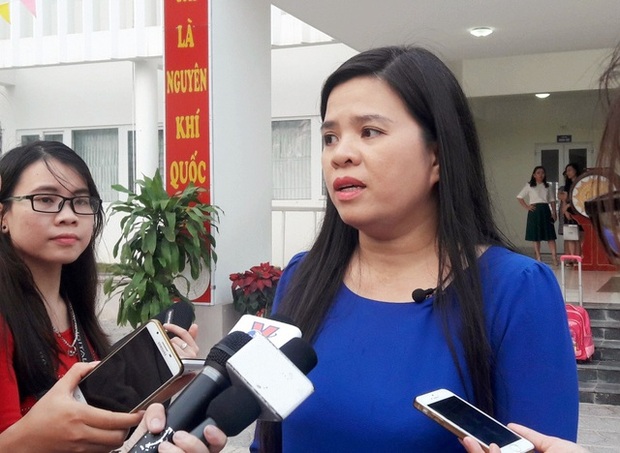 Vu Thu Huong said that when talking to teenagers, parents should "bend the tongue" more than when talking to their bosses and parents.
In addition, he also advises parents to actively educate their children about sex when they enter puberty:
"Children need methodical sex education and roadmaps from a very young age to know how to shape their own behavior.
In the case that it is found that children view "sensitive" images, parents should seriously discuss this issue with their children like adults. I say my opinion, parents say theirs. You will decide for yourself whether to watch it or not.
Parents, remember to help, watching hot clips, especially when your child can't let go of the excitement (if any), will easily make your child frustrated, uncomfortable, very aroused, … can completely lead to mental syndrome. If you know this, you may be afraid and self-regulating.
Also, "relaxation is unhealthy" so instead of yelling and scolding your child, keep your child busy. I won't have time to watch anything else.".
https://kenh14.vn/tranh-cai-vo-xuan-bac-phat-con-khi-noi-chuyen-voi-con-phu-huynh-con-phai-uon-luoi-nhieu-hon-voi- sep-va-bo-me-de-20220314173725073.chn
You are reading the article
"When it comes to talking to children, parents have to bend the tongue more than their bosses and birth parents."
at Blogtuan.info – Source: Kenh14.Vn – Read the original article here