Giải trí
4 certain foods need to be blanched before cooking, otherwise it is very easy to cause poisoning
To ensure health, these foods are best blanched before cooking.
Blanching is an often overlooked step when cooking. However, for some foods, skipping this step not only affects the taste, but can also pose health risks.
Note: Blanching is a pre-cooking step, different from the boiling method.
4 foods that should be blanched before cooking
1. Vegetables rich in oxalic acid: spinach, amaranth, spinach, fresh bamboo shoots, bitter melon, bitter vegetables
Oxalic acid affects how the body absorbs nutrients such as calcium and iron. In particular, for people with stomach problems, this substance easily irritates the mucosa, causing discomfort.
In addition, dishes containing a lot of oxalic acid will have a bitter taste, affecting the taste. If you skip the blanching step and cook it right away, you need to add more spices to reduce the bitterness.
Since oxalic acid is water soluble, blanching before cooking can significantly reduce the oxalic acid content of vegetables.
Blanching time for vegetables averages about 15 seconds. If it is bamboo shoots, bitter melon, it needs to be blanched longer.
2. Toxic raw vegetables and beans: Yellow peas, white beans, green beans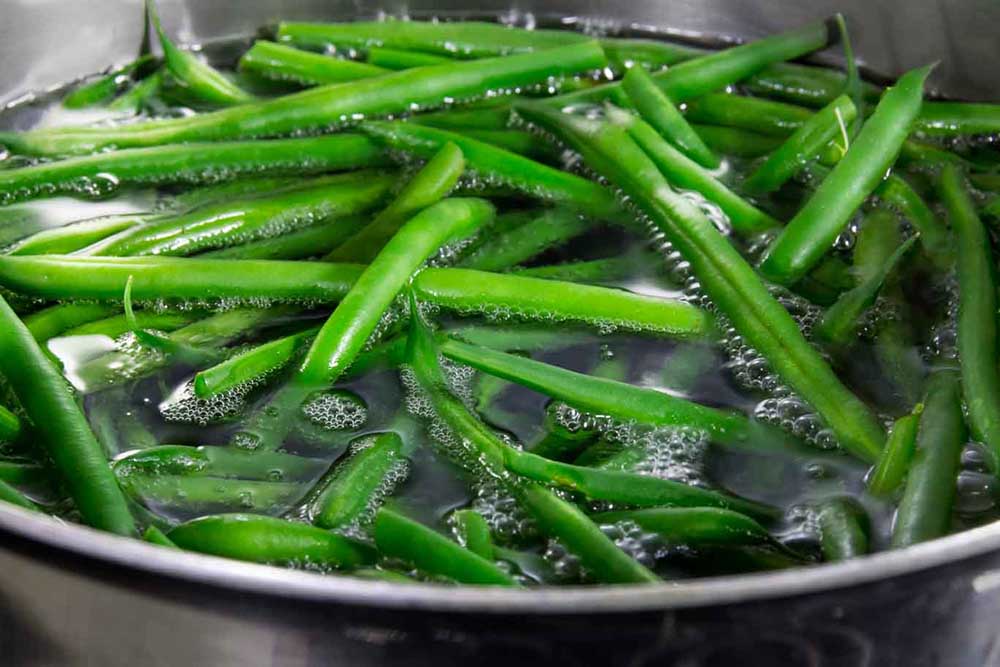 Colchicine contained in yellow dandelion will be converted into highly toxic dicolchicine when entering the body. The bean pods contain saponins and phytohemagglutinin, which can cause strong irritation to the mucous membrane of the digestive tract, which can lead to nausea, abdominal pain, diarrhea, and inflammation.
These toxins can be decomposed after thorough cooking. Saponins in beans need to be heated at 100 degrees Celsius for more than 10 minutes to decompose. Pre-blanching can reduce toxins.
3. Vegetables containing high residues of pesticides: Broccoli, mushrooms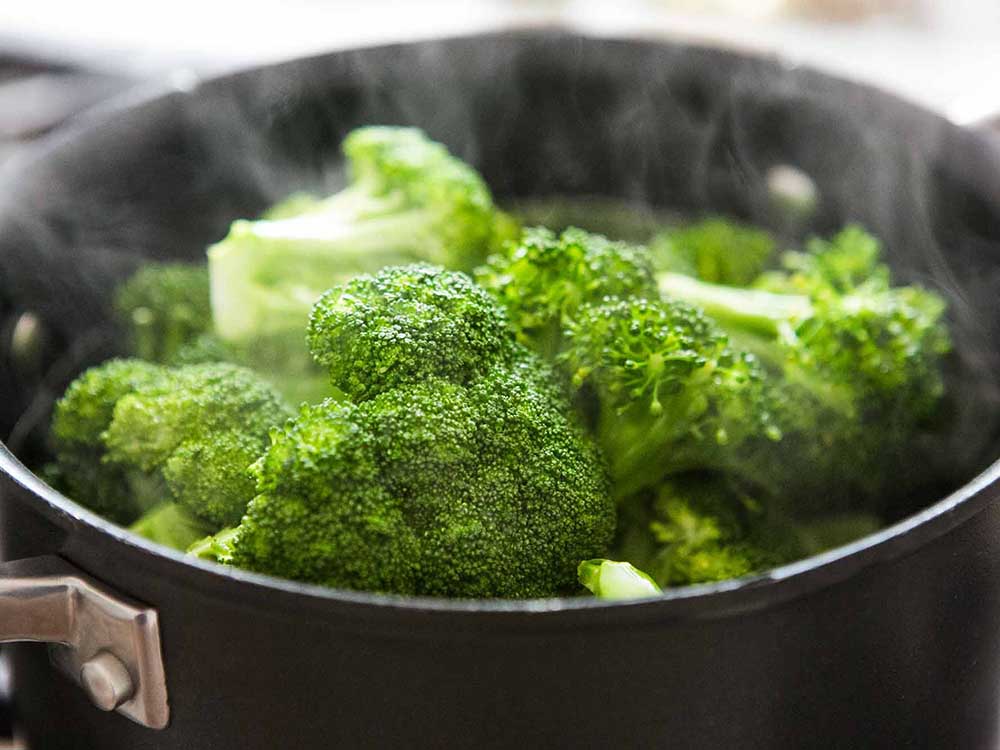 The surface of broccoli is very hydrophobic, when water touches the surface of broccoli, it will form a ball and slide off, plus the dense structure makes it difficult to completely wash off due to the amount of pesticides and insect eggs. Therefore, it is very important to blanch broccoli before cooking.
Different types of fungi can produce bacteria during the soaking process. Blanching can also reduce some of the risks posed by microorganisms.
4. Meat of all kinds
Poaching meat can remove excess secretions, the characteristic fishy smell of meat, and at the same time avoid bubbling during cooking that makes the broth cloudy. When blanching meat, you can add a little ginger, cooking wine to increase the effect of eliminating fishy smell.
When blanching meat, you should put it in cold water first, cook it slowly, if you use hot water, it will cause the protein in the meat to coagulate immediately, making it difficult for impurities to come out, affecting the taste.
However, for gout patients, it is advisable to blanch the meat longer, then cook it quickly. This can reduce the purine content of the meat.
You are reading the article
4 certain foods need to be blanched before cooking, otherwise it is very easy to cause poisoning

at
Blogtuan.info
– Source:
24h.com.vn
– Read the original article
here