Spending a few billion dong hunting old houses, then refurbishing them and reselling them, investors can pocket 300-400 million dong/apartment.
Talking to Ms. Ngoc Dung – a longtime broker of townhouses, affordable alleys in the areas of Binh Tan, Tan Phu, Binh Chanh… – she said that during the 2 years of the pandemic, the townhouse market in Ho Chi Minh City Ho Chi Minh City is quite bleak, recently it has become more bustling because people promote business and business activities.
In particular, more and more people are hunting for old, dilapidated houses in alleys and then refurbishing and reselling them, causing house prices in this segment to increase by 3%-10% depending on location and alley route. According to Ms. Dung, the reason for the price increase, besides increased demand, is also because the authorities do it tight, the homeowner must declare the correct taxable price, so they have to sell at a higher price to make up for the tax.
As a person specializing in investing, buying and selling real estate in the segment of townhouses, factories and suburban land for a long time, Ms. Thanh Hong (house in District 1) said that during the pandemic period, she saw many alley houses for sale. for sale, the price is quite good. I thought about investing in this segment.
As soon as Ho Chi Minh City lifted the blockade, she started looking to buy a house, so far she has "gathered" a few apartments in the alley in Go Vap, Binh Tan, District 4, District 7… and is refurbishing it. for resale with prices ranging from 2.5 to 4.5 billion VND/unit, depending on the area and alley route.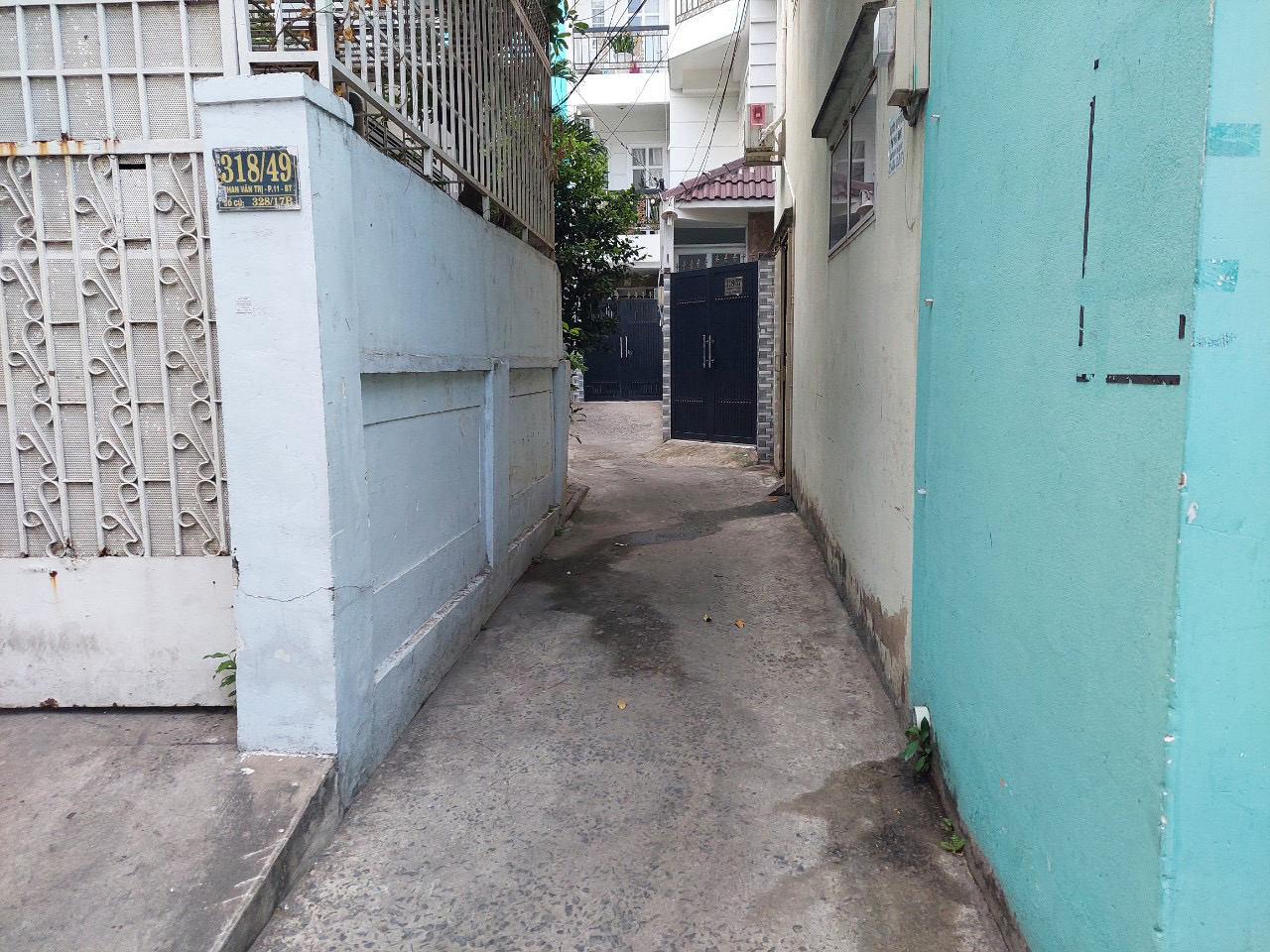 The houses in the alley are refurbished by buyers and then re-sold for a profit
According to Ms. Hong, the affordable townhouse segment in Ho Chi Minh City has never ceased to be "hot" because the demand for this segment is huge because most people prefer to buy townhouses over apartments. Another reason that townhouses and houses in alleys are bought a lot during this time is because apartment prices have increased quite strongly in the past 2 years, the increase in popularity is from 20%-30%, even many new apartments. increased to 60%-70% while affordable townhouses only increased by 10%-15%.
Mr. Thong – a person who specializes in buying old and dilapidated houses for refurbishment in District 4 and District 7 – said that he is selling a house in Doan Van Bo alley (District 4) with an area of ​​4×12 m2, a ground floor and a floor with a floor plan. 3.4 billion VND. This house he bought before was in an old, dilapidated state, then had to spend a few hundred million more to repair. Currently, while waiting for the sale, he rents out the house for 8 million VND/month.
According to Mr. Thong, buying a house, refurbishing and reselling it is quite easy. In particular, during and after the outbreak of the pandemic, many people were stuck with money to sell, so he managed to buy a few apartments at a bargain price. An old house, with an area of ​​​​30-70 m2, spend an additional 100-300 million VND to refurbish, when sold, you can pocket 300-400 million VND. Mr. Thong said that since the beginning of the year, he has sold a few such apartments. "Apartments with a floor area of ​​more than 40 m2 will sell for a better price because they can be raised more floors, selling for 3.5-5 billion VND. And apartments under 40 m2 are only about 2-3 billion VND" – he Thong said.
With his experience, Mr. Thong said that those who want to invest in this type of investment must determine the rate of return before deciding to buy a certain house. Must have capital and be able to turn capital quickly. In particular, it is necessary to be familiar with banking procedures, because these houses often have pink books that are "stuck" at the bank.
Personal real estate expert Phan Cong Chanh also said that in the past 2 years, the price of apartment buildings in Ho Chi Minh City has increased quite a lot, while alley houses, especially affordable houses have not increased much, that's why. Because many people are returning to buy townhouses to live in, rent out or refurbish and resell. Those who invest in land in the province, in the suburbs, when seeing the price increase, actively sell to optimize profits and return to Ho Chi Minh City to find a townhouse for living, investment or business, which is very convenient.
"The price of townhouses in Ho Chi Minh City may have increased by 10%-20% recently, but it is still acceptable. Currently, as a habit, many people still choose townhouses with pink books because they are free, comfortable, and do not have to spend money. service costs per month such as buying an apartment. Therefore, in the near future, this segment is expected to continue to be active," commented Mr. Chanh.

Lands adjacent to rivers, streams, ponds, and fields in Buon Ma Thuot City (Dak Lak) are being hunted intensely, buyers are not afraid to deposit immediately. The plots of land with beautiful views in the commune all have new owners…
According to the Employee
You are reading the article
Cheap alley houses are "hot" again

at
Blogtuan.info
– Source:
infonet.vietnamnet.vn
– Read the original article
here