Business
Do not wait for luck and come from the road to find success, it must be based on 3 factors…
According to the Forbes global billionaires list published in 2017, Henry Sy, the 93-year-old founder of SM Group, ranked 94th, holding the position of the richest person in the Philippines for 10 consecutive years with a fortune of about 12.7. billion USD. He said that no matter what he did, he had to try his best and strive to be at the top. In the list of the top 10 shopping centers in the world, SM Group accounted for nearly one third. What is his secret to success?
1. Learn from others, improve and innovate
When Henry Sy was a child, his family ran a grocery store selling vegetable seeds, dry goods, and daily necessities. He studied while helping his parents with the business, so from then on, he gradually gained a little understanding of the retail industry.
Not long after, World War II broke out, Japan invaded the Philippines, and everything went up in smoke in the blink of an eye. Henry Sy was forced to drop out of school to make a living.
Other people, he said, think the shoe industry is a small business, but he personally doesn't think so. Parallel to the post-war reconstruction period in the Philippines, the people's demand for living materials increased, on the one hand Henry Sy expanded his business, on the other hand penetrated into Europe and America to learn the market. economy there and buy the products with the highest sales on resale at his store.
From shoe stores to large department stores, Henry is very good at learning other people's business methods, he even improved the business model of mall of America into a "native map" of mall of Asia. The business is growing, in 1960, he started to set up SM shopping center with a record revenue of up to billions.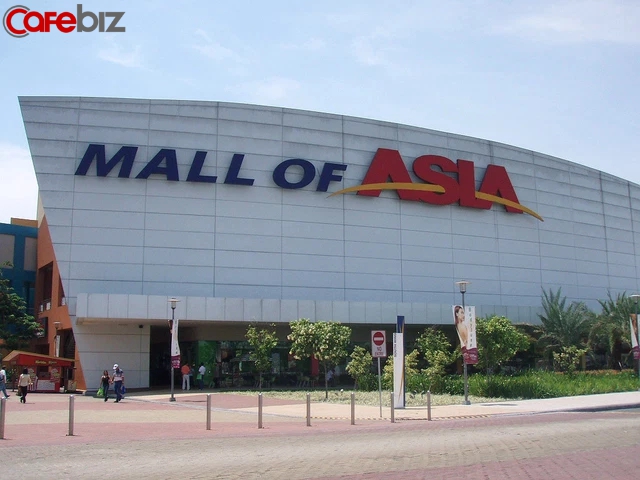 Henry Sy likes to go to shopping malls around the world, when he sees good things, he will carefully observe and think about, how to apply them to his shopping mall, and bad points, he will also think of a way to prevent SM from going into that same pitfall.
Every time Henry Sy goes to a place, he has to go see the seafood, the cooked food and the toilets. The freshness of seafood and cooked food, he said, is a reflection of a mall's business condition and the number of visitors there. The unclean toilets directly reflect the management of the mall.
Unlike shopping malls in Europe and America, SM's shopping mall restricts similar businesses from opening in shopping malls, and at the same time does not encourage competition for a few commissions. industry, thereby accumulating many loyal customers.
2. Anytime is always ready to seize the opportunity
During the Philippine coups of 1985 and 1991, Henry Sy ignored public protests and opened a shopping mall. He believes that the retail industry is a very promising industry in the future. Even during the 1997 financial crisis, he was determined to open two more malls.
Craigie, publisher of the Philippine magazine "Profit", commented: "Henry Sy is really crazy, crazy like a fox. As for investing in shopping malls, he has never made a mistake. wrong, not once."
This boldness and brilliant success made all classes of society gasp and envious. In addition, Henry Sy also planned to build the Asian trade center after the Asian financial crisis to create a shopping complex that combines all kinds of food, drinks and entertainment.
He created an ice skating rink in SM Mall, Philippines, so that sports that belong to the cold region can also become a recreational activity for people in the tropics. SM has changed the way of life of people in many ways, which is highly appreciated by Philippine President Arroyo.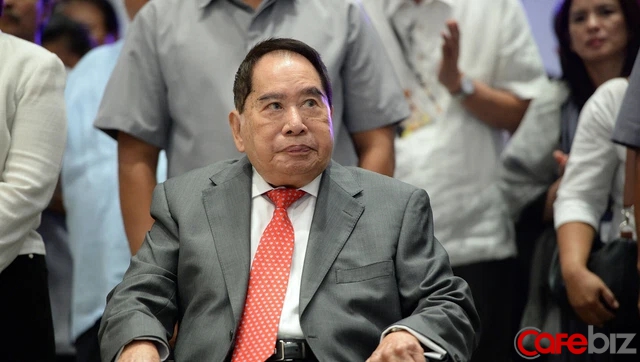 3. One step ahead of others
Although Henry Sy's career has flourished in the Philippines, he still remembers his birthplace, Fujian, China. In the early 1990s, after some survey, Henry Sy invested a large amount of money in the construction of SM City Plaza in Jinjiang, Fujian.
Henry Sy left China to follow his parents to the Philippines when he was 7 years old, but he always had a deep affection for his homeland.
"Half of my investments in mainland China are for homeland sentiment, the other half are profit considerations. Most of my diaspora children miss home very much, contributing a great deal. A small part for the prosperity of the homeland is what every Chinese man and woman should do." – Henry Sy.
Jinjiang was his first project in mainland China, at that time China was still not open to foreign-invested retail. The development of the retail market in China is relatively slow, SM City Plaza has been continuously delayed and cannot open due to various reasons such as culture, etc.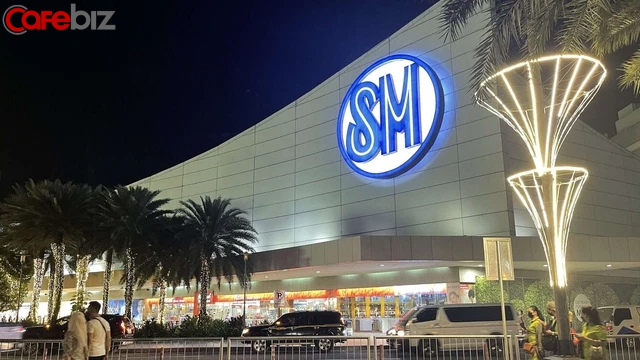 In this regard, Henry Sy decided to wait patiently for the opportunity, and at the same time, he also imparted his experience in the shoe industry to the leaders of Jinjiang, providing a free location and helping Jinjiang organize International shoe industry fair. In November 2005, SM City Plaza in Jinjiang was officially opened, but Henry Sy still built a 20,000 square meter site outside the shopping mall, continuing to provide a venue for the government to do exhibitions.
Henry Sy, never worried about the market being saturated. For him, the Philippines is only close to one Fujian, and China has too many markets, opening 100 stores is still less.
He said: "Wherever SM Mall is built, the environment there will be improved, increasing tax revenue for the government and solving the problem of jobs for people, it is a community relationship. birth. This is our secret."
https://cafebiz.vn/ty-phu-huyen-thoai-henry-sy-dung-trong-cho-van-may-va-xuat-than-tren-con-duong-tim-kiem-thanh-cong- Nhat-dinh-phai-dua-vao-3-yeu-to-20220302222735325.chn
By Business and Marketing
You are reading the article
Do not wait for luck and come from the road to find success, it must be based on 3 factors…

at
Blogtuan.info
– Source:
cafebiz.vn
– Read the original article
here