"I don't have free time every day, my job is the king of time. Oh, I forgot from morning to noon tomorrow I go fishing, from afternoon to evening you can call at any time. Write a good article or a few days I send the water monster. fuck it, let's eat" – LK Hoa the angler (professional fisherman) is famous for his funny videos of fishing "square" (giant giant fish).
Peace (full name Le Khanh Hoa, born in 1994, in Nghe An) owning a milestone TikTok account 1 billion views with more than 1.4 million followersamusing audiences with videos about fishing and enjoying peaceful rural life.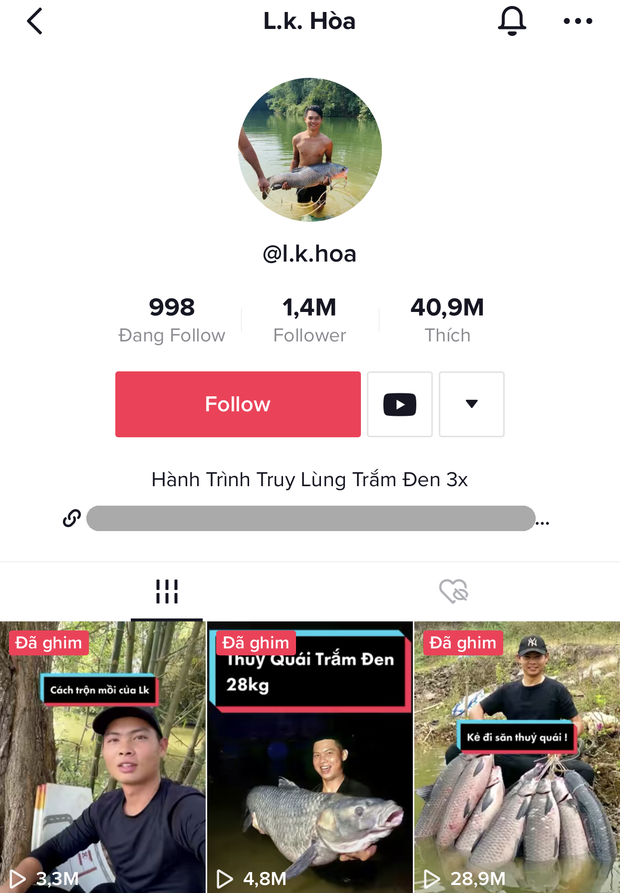 The "top" idol has a portrait that is sketched quickly like this: dark skin, brown feet, shorts, short-sleeved shirt, traveling everywhere in search of sea monsters. Hoa's daily life is like this: simple, rustic, leisurely with the pleasure of fishing every day.
His dream is also very simple, which is to become like an idol – excellent fishing expert Jeremy Wade. After watching the TV series River Monsters (Translation: River Monsters) Hoa's dream was to become a sea monster hunter like him and it came true.
For LK Hoa, the TikTok channel is a place for the angler to record his journey to hunt for a natural Vietnamese black carp that weighs over 30kg. Until now, the biggest one he caught was only 28kg. When he caught that fish, he announced "I will retire!". The exact date is unknown, only that he is currently excitedly preparing for a plan to go fishing around the world. Share with us, the next place he went fishing was Korea.
"Passport and documents are ready, translate as I go. Or cheer up, go away in a few days! I'll go catch giant snakehead fish first, then I'll hunt sea monsters all over Asia"Hoa excitedly shared her plan.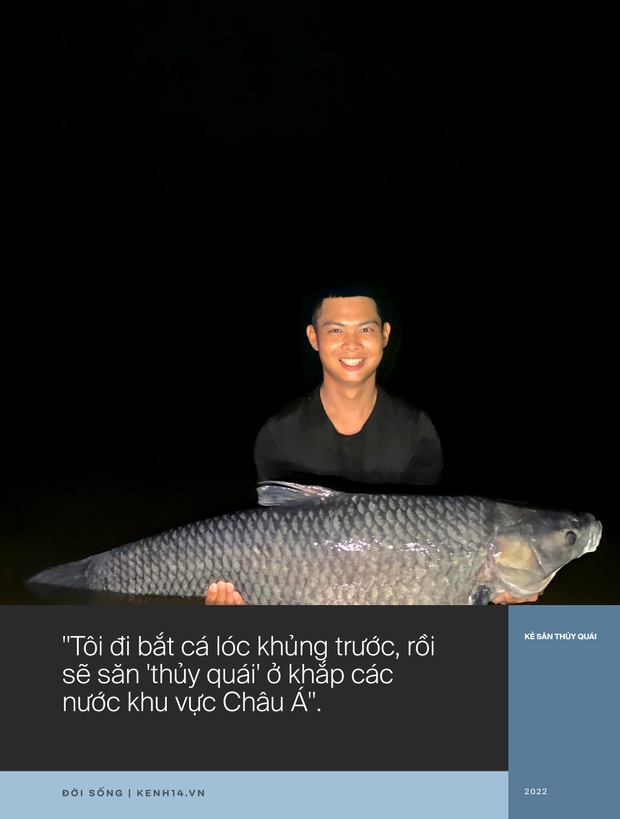 Clip alone fishing for carp 28kg of LK Hoa
Bankruptcy should go fishing to relieve stress who expected to become a "top" idol
Before entering the path of TikToker and angler, Hoa used to be the owner of a rather large chain of clothing stores in Nghe An. The business seemed to be very favorable, every year a few new branches opened up until… the pandemic broke out. Many of Hoa's shops were buried with capital, the burden of space rent and monthly employee salaries was on their shoulders. Since the capital was exhausted to negative numbers, Hoa had no choice but to close the shop.
Too bored and stressed, Hoa went fishing and recorded a video to share with friends for fun. Who would have thought it was the first step of the journey to create million-view videos, opening another direction of making money that he himself did not expect.
In March 2020, Hoa started posting the first fishing videos on TikTok, but few people watched because the channel did not have a clear direction, so far, no one has made this type of clip on TikTok. So Hoa went to find a teacher, joined TikToker communities to learn knowledge, how to create attractive content and own rules of the game on the platform.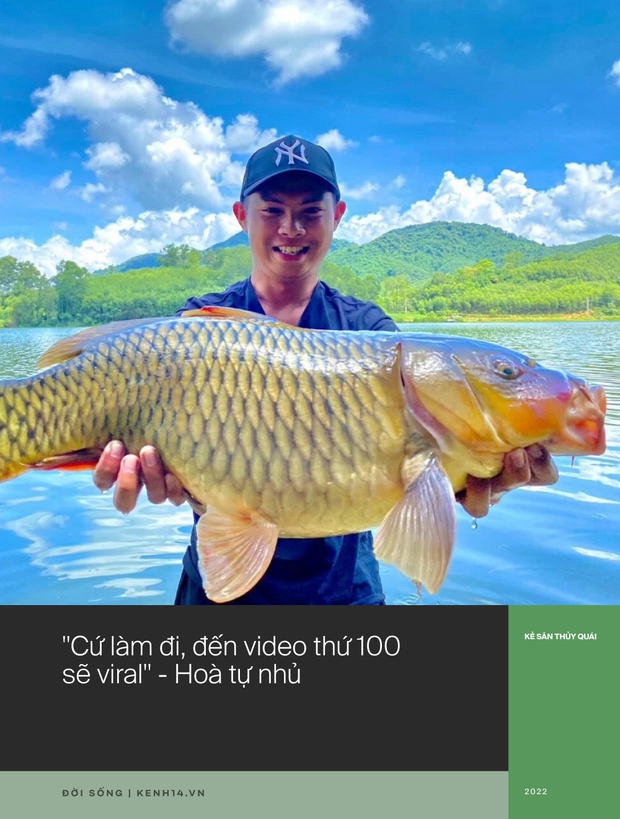 During 3 months of making content, Hoa posted dozens of videos but none of them received positive results. However, TikToker always tells himself that: "Just do it, the 100th video will go viral". As long as he tried to run out of water and still couldn't get the view, he would quit TikTok, considering we had no luck in this life. So you need to persevere in posting 3 clips a day with different moments and experiences. God did not disappoint people, when Hoa was about to give up TikTok, the 98th video received millions of views. Now, LK Hoa's channel has 1.4 million followers on TikTok and more than 212k subscribers on YouTube.
Although the channel is famous, maintaining content is not something you think is okay. It also depends on whether you can hunt sea monsters or not. Fast, it takes 2-3 days to catch 1 fish, if it is slow, it won't catch any fish for a whole week. But Hoa is not pressured, male TikToker thinks "The more the sentence, the more fun it is, but it's not difficult" and always plan for yourself a store of content to post when "hungry for content". For example, the content is more about experiencing rustic country cuisine, preparing dishes in the wild with rudimentary items. It's both a trick to help Hoa maintain a regular video upload frequency during the days of waiting to catch sea monsters, and a way to change the wind to keep the content diverse and not boring.
Going fishing with a set needs 120 million dong after becoming famous, the fishing rod collection can buy an entire apartment if you sell it
The question that Hoa has heard the most since becoming a TikToker is: Working as a "trap" earns a lot of money are not?
"The potential of TikTok is limitless. Its limit is only in the creativity of each person", LK Hoa commented. Since the development of the TikTok channel, Hoa's account *ting ting* has increased, making him eligible to take care of his family and parents as well as pursuing his hobby of collecting rare – unique – strange fishing rods.
The most expensive fishing rod that this angler owns is a Sundowner with a ruby ​​red stone eyelet, with a value of about 100 – 120 million VND. All the remaining fishing rods are also rare, priced from 45-55 million VND each. This is the dream of millions of anglers around the world. At first, he collected them for passion, but the longer he kept them, the more they magically increased in value. Now, if you sell it, you must buy a very good apartment.
"I will sell it if one day you quit your job as an angler. But that day is probably far away."Hoa shared.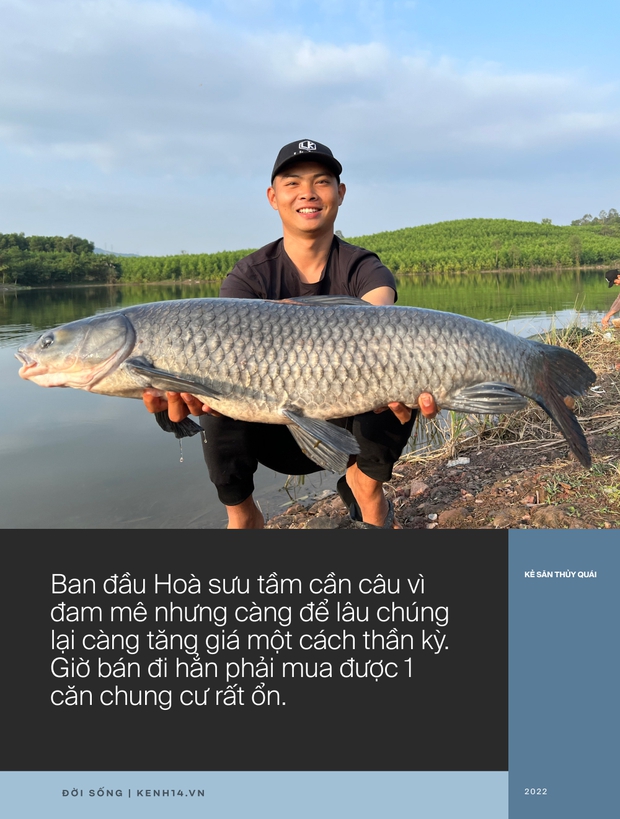 Earning billions of dong from selling fishing lures
TikTok is not a direct source of money for LK Hoa because it does not accept advertising. However, Hoa's TikTok channel brought back billions of dong income come from business. No one would have guessed that thanks to TikTok, he's selling so well this item: fishing bait!
When watching videos of hunting giant sea monsters, pagans only find it interesting, but angler players will always be curious how he can catch such big fish. Each time on the clip, Hoa cleverly integrates the scene of the bait, causing customers to have to come and buy the bait for hunting aquatic monsters with the brand name LK Hoa. According to Hoa, this is a sales tactic "Calculating but not calculating, advertising without advertising".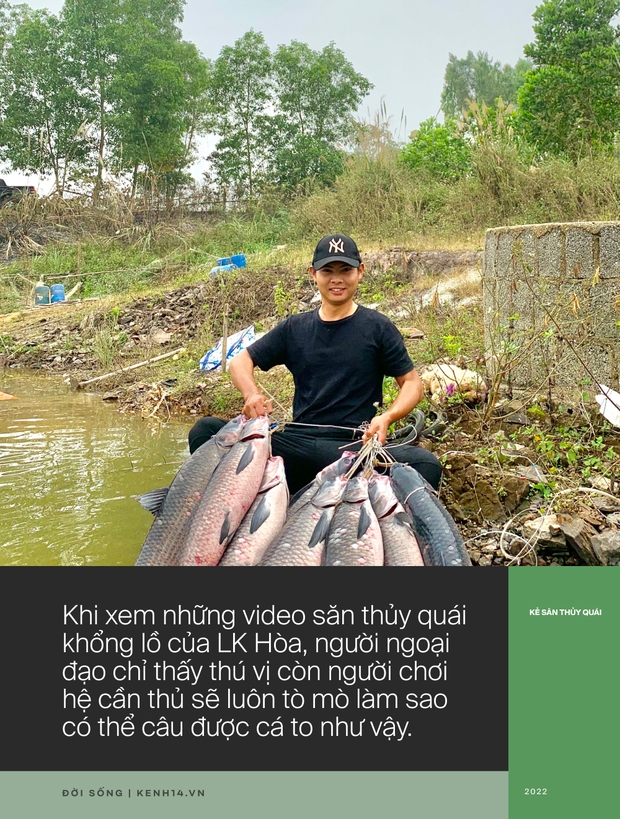 This philosophy is also applied by Hoa in dealing with people in business. The "top" idol shared that when dividing the profits after each deal, the partner got 6 parts and I only received 4 parts. This gives Hoa's associates more sales motivation and the result is a sales system covering 64 provinces and cities, including Taiwan and Japan, after only a short time of building a TikTok channel.
Surprised by this generosity, I curiously asked:
– Do you regret when your efforts take up a lot but receive little?
– Yes. Sorry.
– Then why did you do that?
– In the past, I went to this teacher's business school. The teacher said that doing business together must receive the loss first, the new system will develop. If you follow it, it's really developing, so… just do it.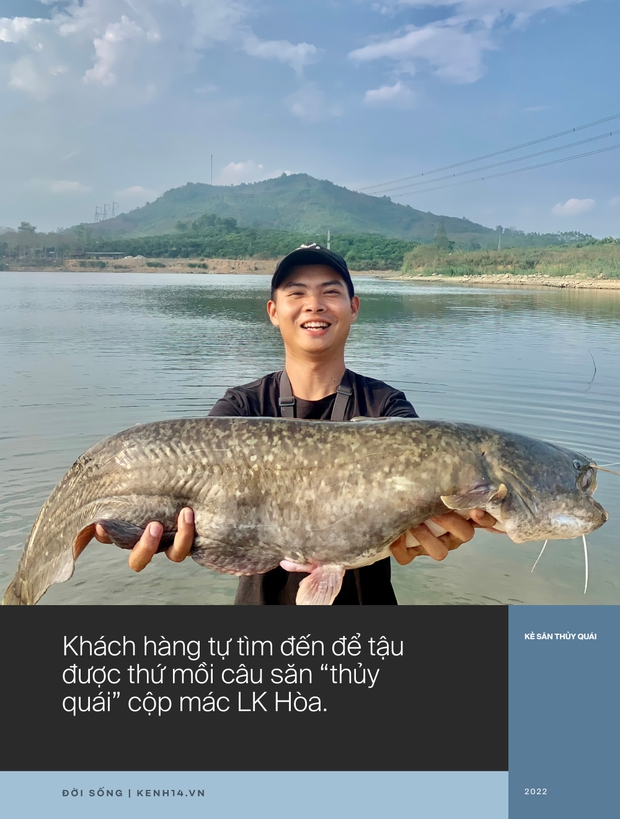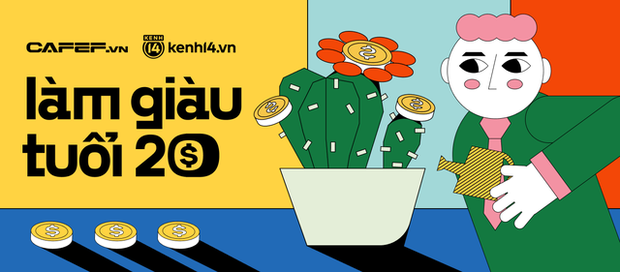 https://kenh14.vn/di-cau-voi-ke-san-thuy-quai-lk-hoa-buon-quan-ao-pha-san-nen-cau-ca-cho-do-stress-ai- ngo-thanh-idol-top-top-kiem-tien-ty-nho-ban-1-thu-nho-xiu-20220315215015354.chn
You are reading the article
Go fishing with "water monster hunter" LK Hoa

at
Blogtuan.info
– Source:
Kenh14.Vn
– Read the original article
here