First of all I want to know more about, you are reinfected COVID-19 or re-positive. Because these two concepts are completely different, but many people get the timing wrong.
Specifically, re-positive is a case where F0 tested negative, no longer symptomatic, but then tested positive by PCR again. If that's the only way to re-positive, there's no need to worry, because the result is because the virus is still there, there's no risk of community transmission and it doesn't affect health.
The second case of reinfection of COVID-19 with a different variant of SARS-CoV-2 requires attention, because it will show symptoms of different severity and are infectious.
With the above case, if you hear you are re-infected up to 3 times, it sounds pretty "terrible", but if you pay attention, it really can happen. First, in terms of time, the first time he was infected with COVID-19 was since September 25, 2021, then it was only on February 23, 2022, that the second infection occurred.
Thus, within 5 months after contracting COVID-19, the number of antibodies in that person has decreased a lot, especially if the case has not been completely vaccinated, the risk of infection is higher.
And from the 2nd, to the 3rd, in a very short time (from 23/2 to 9/3), in this case there can be two different variants. Because some statistics show that people who have been infected with the Delta variant can still be reinfected with Omicron at a rate of around 5-10%. On the other hand, people with Omicron can also be re-infected with Delta, but the rate will be lower.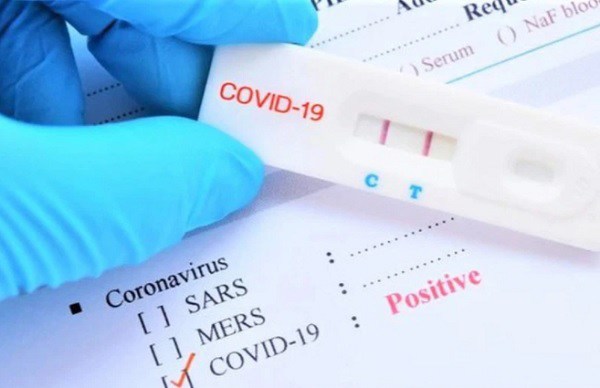 It is very possible that someone who has COVID-19 to be reinfected again is very likely. Illustration.
So, will people who are infected repeatedly experience health problems? No one can answer for sure, because it depends on the subject, the endurance of each person, whether there is an underlying disease or not.
However, for normal healthy people, getting enough of the vaccine won't have much effect on their health. In particular, if you have had COVID-19 before, the patient's body will have a number of antibodies to fight the virus.
For normal healthy people, perhaps the most affected are psychological problems, because the first time they are infected, then they are infected again a second time, then a third time makes them think more and more confused. Therefore, whether it is a new infection or the next relapse, patients need to calm down, if there are symptoms to treat those symptoms, do not panic.
It is now important to protect at-risk groups, limit the spread to these groups, and at the same time ensure that they have the earliest access to appropriate treatment when they are newly infected. In addition, it is necessary to limit the rate of spread in the work environment by wearing masks, regularly disinfecting hands…
You are reading the article
If I get COVID-19 again 3 times, will my health be seriously affected?
at Blogtuan.info – Source: Eva.vn – Read the original article here