Games
Mobile & Social
Mina Young appeared with a strange image on Stream, revealing the story of "cuckolding" and the truth behind the "bad hand"
Becoming the leading name in the Vietnamese LoL streamer village in 2019, Teacher MY – Mina Young has suddenly become a "beauty" monument in the hearts of the gaming community, since debuting in the "playing" team of Teacher Ba and SBTC.
Possessing a delicate and gentle beauty, Mina Young surprised many gamers when she appeared next to SBTC's "celestial" teachers. However, the more she entered the streamer field, the more MY teacher showed her natural charm and created success based on her own ability.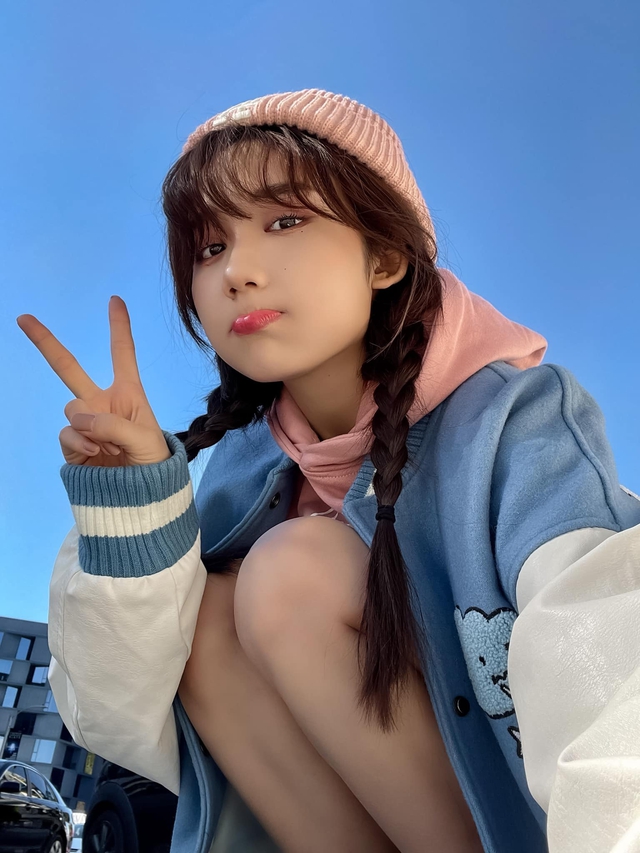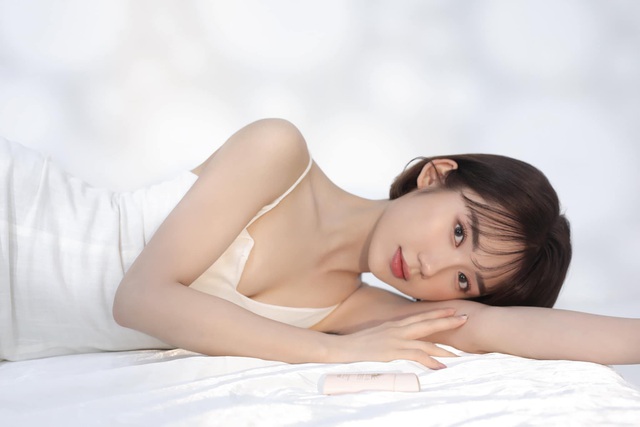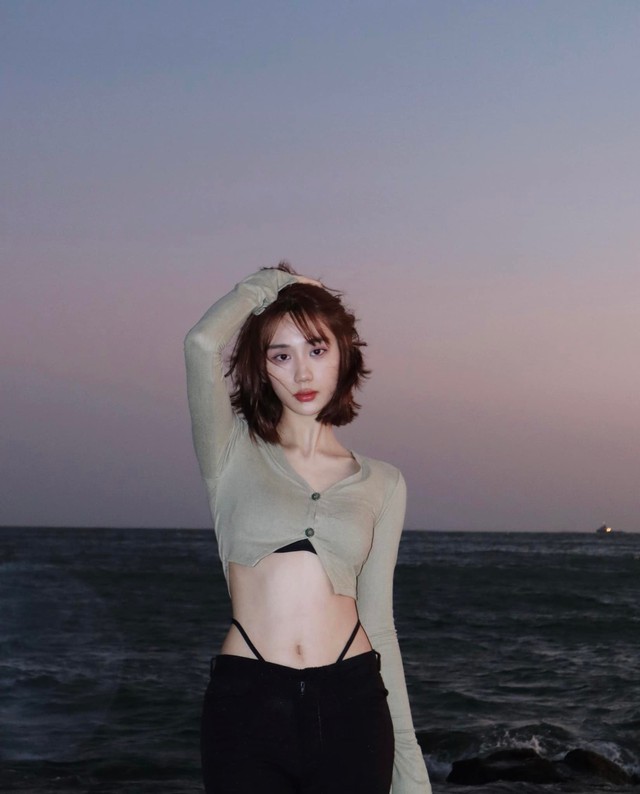 Yesterday on the livestream, Mina Young made people's eyes wide and flat when wearing a very strange new style, full of black, mysterious and sexy. It is known that this is the cosplay costume Viper Ning – the general she calls the "soul" of the swordplay survival game Naraka: Bladepoint. It seems that Mina Young really enjoyed this incarnation, constantly posting "unpublished" photos in the killer outfit.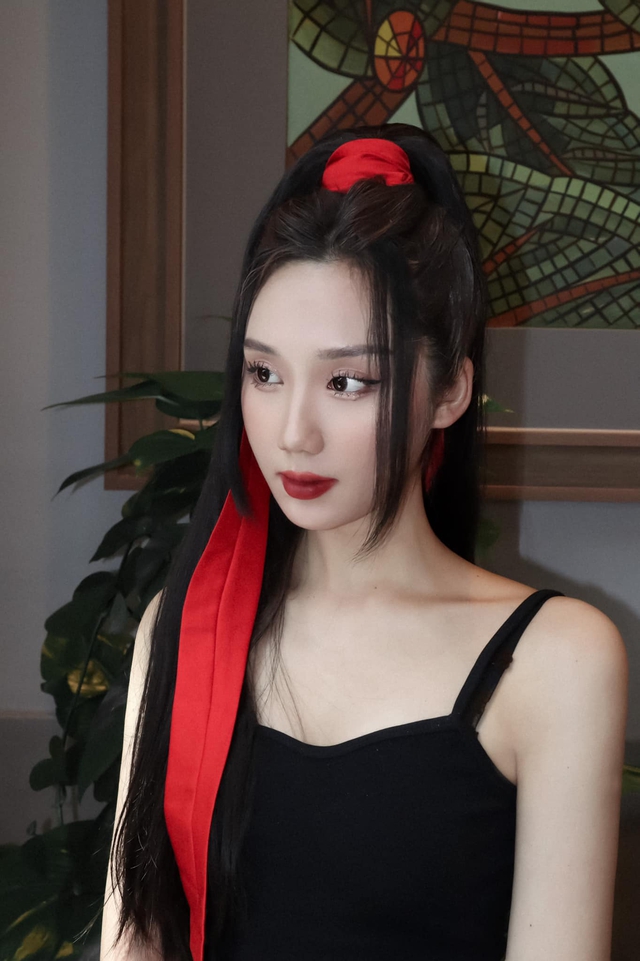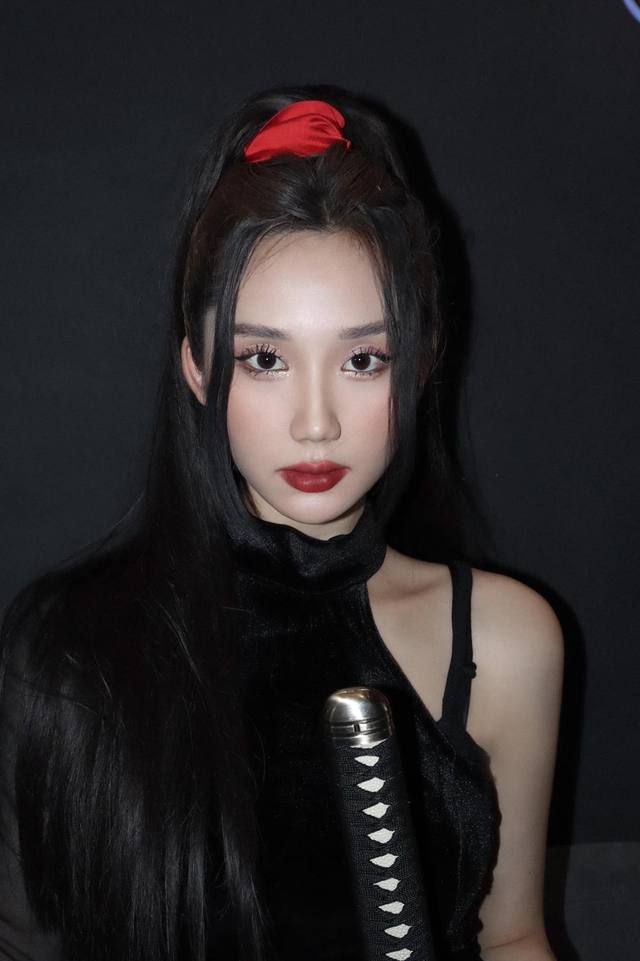 Mina Young's excellent Viper Ning cosplay image
However, this time she did not broadcast alone, but combined Dual with Misthy – the same character Justina Gu in this couple cosplay photos. With a natural talent for imagination, the two muddled warriors… drew a new plot for Viper Ning and Justina Gu, full of juniper, passionate love. Misthy was "given her own nickname" by Mina Young, Justina Thy, and I was Viper Na.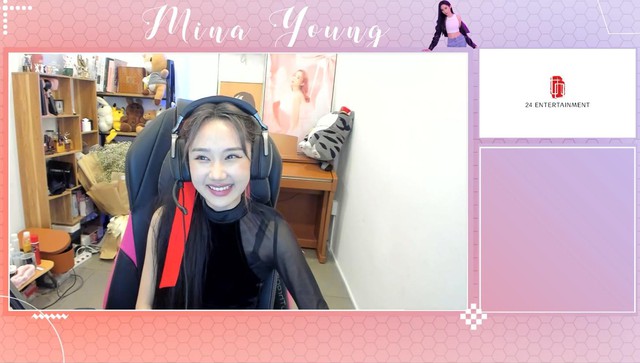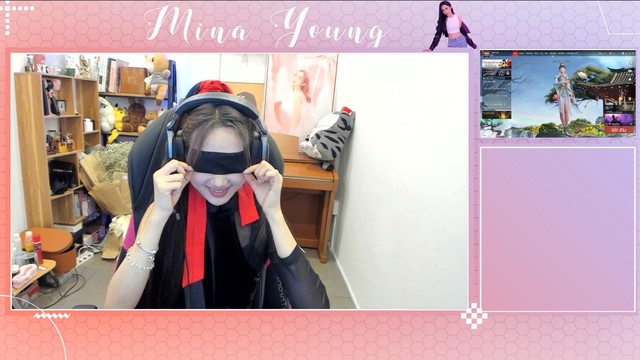 She even decided to "blind" the livestream to look like Viper Ning but then quickly… gave up
After academic analysis of the new champion's trailer as well as from real experiences right in the photo shoot, Justina Thy revealed that she and Viper Na are… ex-lovers who have deep feelings for each other but Because of the different path, parents forbade, so they had to separate. However, Viper Na asserted that she was "cuckolded" by Thy. Watching this, fans only know… hats off the imagination of these two "self-proclaimed directors".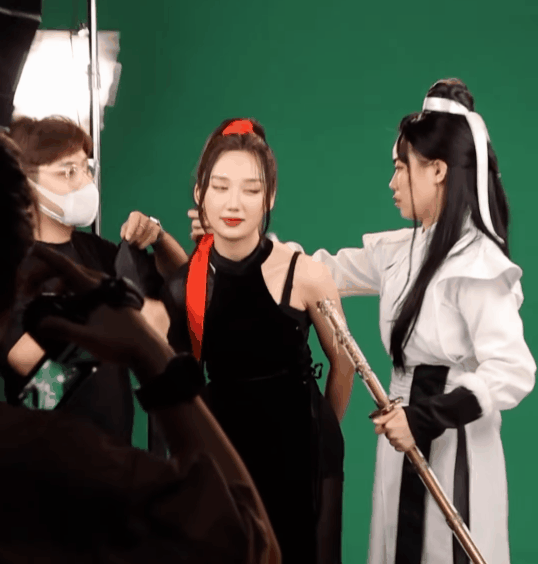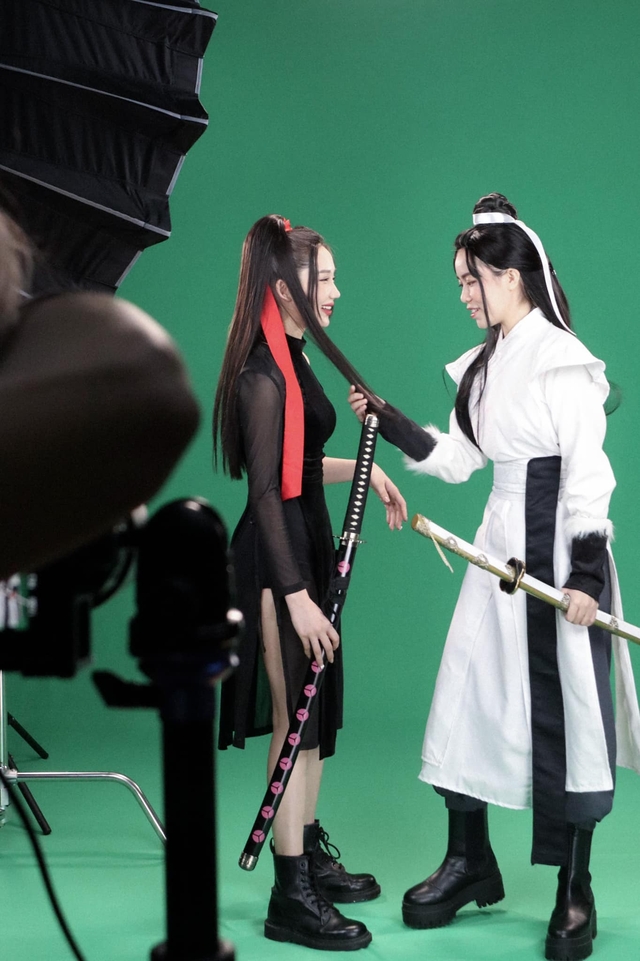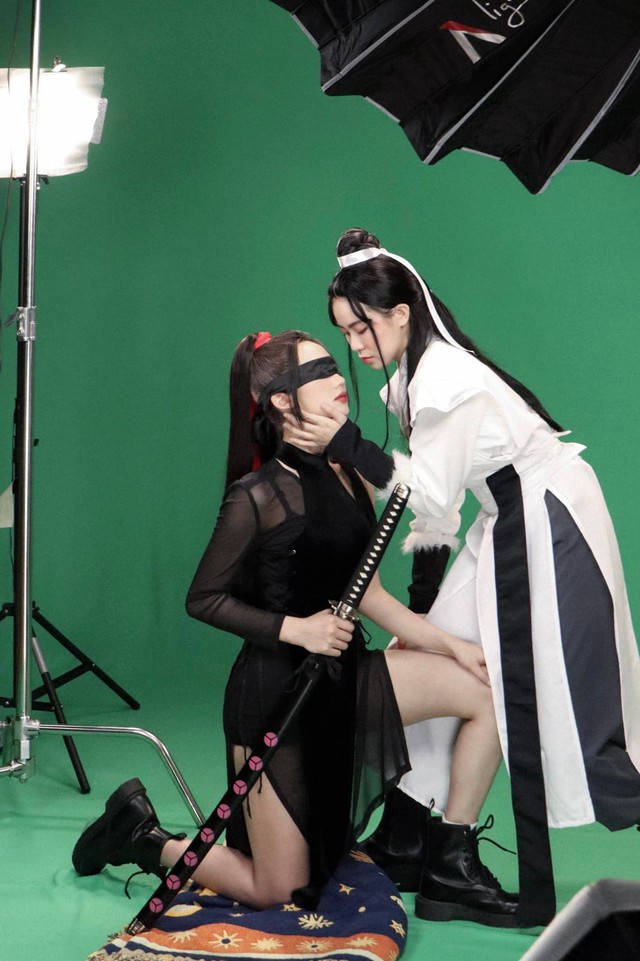 The couple's very intimate behind-the-scenes photos
There is one detail that makes 500 brothers really like in this couple of photos of the two girls, which is Viper Na's "bad hand" placed on Justina Thy's lap; on the contrary, the "ice queen" only dared to put a hand around her "ex-lover"'s sister.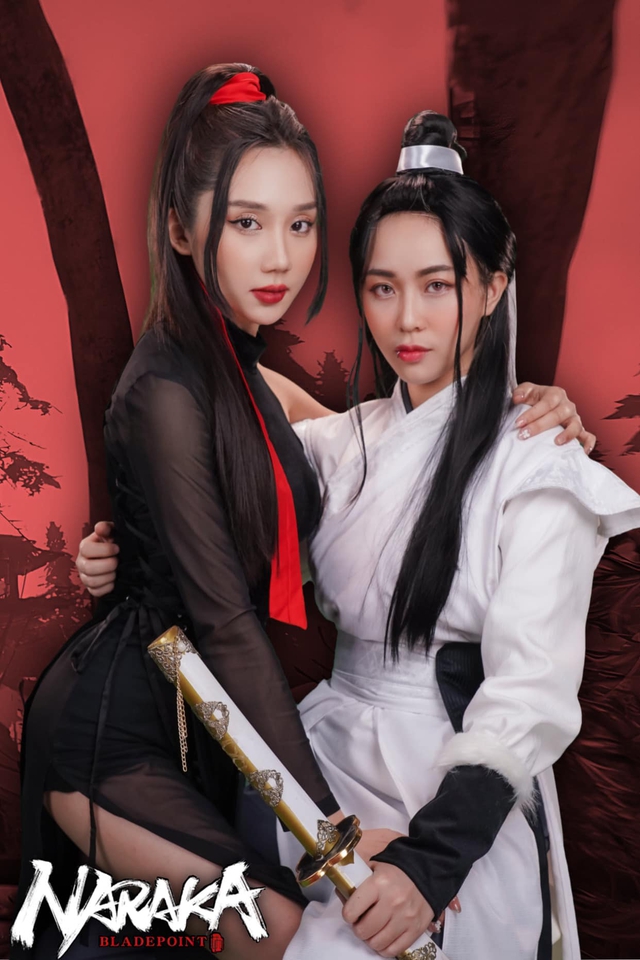 If Viper Na is brave, Justina Thy's hand is quite shy
Explaining this, Justina Thy explained that after all, it is an old love that has not been seen for a long time, and is still suspected of cheating, so how can she be comfortable. But if that is true, then of course, Viper Na is not shy with the nickname of a cold killer, does not hesitate to do anything, "let loose".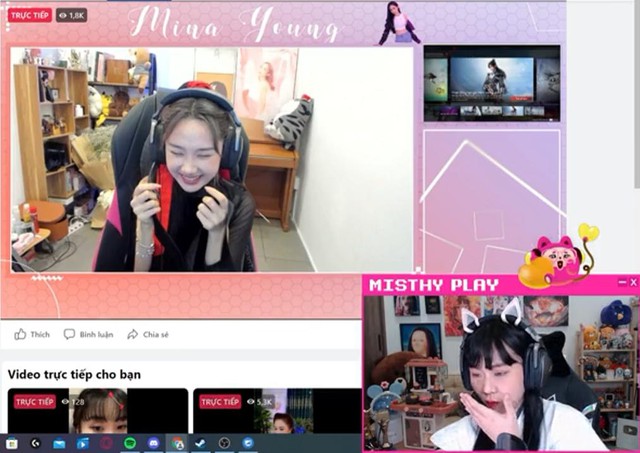 The 2 "master directors" laughed hysterically at the ridiculous novel that they themselves… drew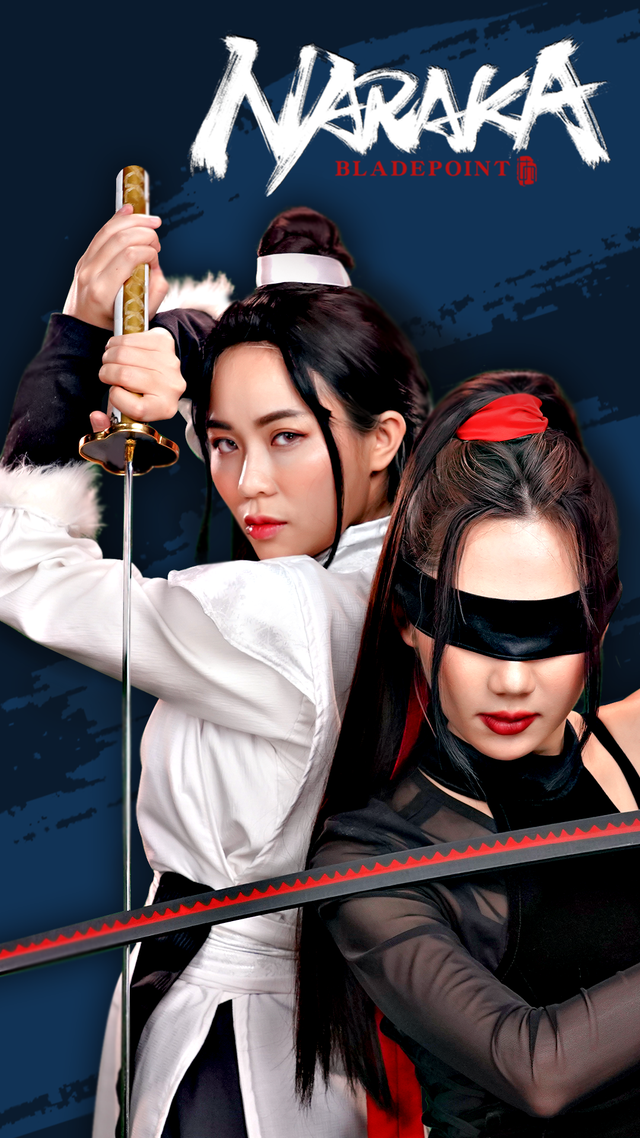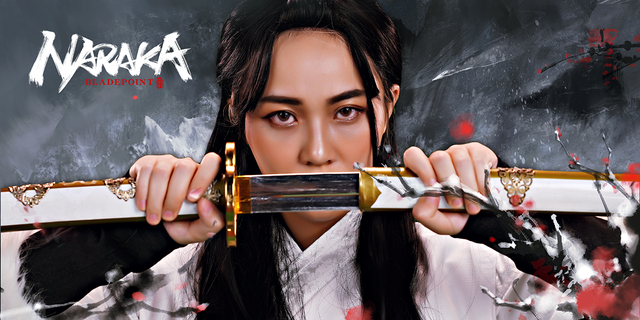 After the exchange of laughter and tears, the young lovers also brought the couple Justina Gu – Viper Ning into the battle game Duo and had a very rhythmic coordination and rescue (sometimes going underground).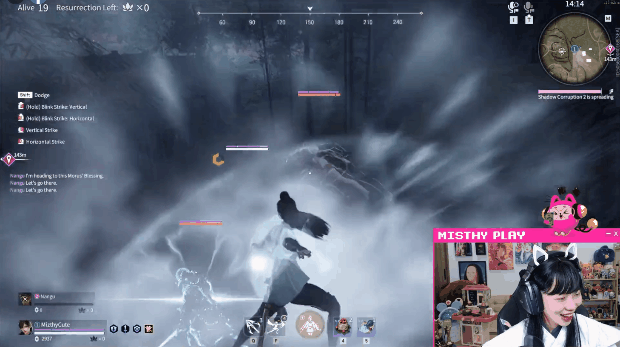 Currently, Justina Gu is showing great results with her hegemonic skill set and "super armor" ability, as evidenced by the fact that in this community group these few days, there are continuous highlights of Justina Gu.
For those who do not know, Naraka: Bladepoint is a very hot game today, where players will have to compete fiercely to become the ultimate winner. However, instead of using modern weapons such as guns, grenades … or moving vehicles such as cars, motorbikes, players will be immersed in the world of swordplay with swords, bows, and long knives. nunchaku… and beautiful martial arts moves associated with each different character class. Naraka: Bladepoint has just released a new female champion Justina Gu with the new season Echelon.
Steam Links: https://gsght.com/c/5uj8ks
You are reading the article
Mina Young appeared with a strange image on Stream, revealing the story of "cuckolding" and the truth behind the "bad hand"

at
Blogtuan.info
– Source:
gamek.vn
– Read the original article
here