Business
The 22-year-old boy suddenly had muscle pain and black blood in his urine after cycling for 40 minutes due to an exercise routine many young people do.
Tieu Lam (name given by the author) is 22 years old this year, studying and working in Jiangsu (China). He has a scholarly appearance, fair skin, tall and thin build. Although Tieu Lam himself is satisfied with his body, some people around him often comment that he looks a bit weak, so he should play sports to be stronger.
After pondering for a while, Tieu Lam finally decided to practice sports. He bought a trendy mountain bike and was determined to cycle every day to improve his health and improve his appearance.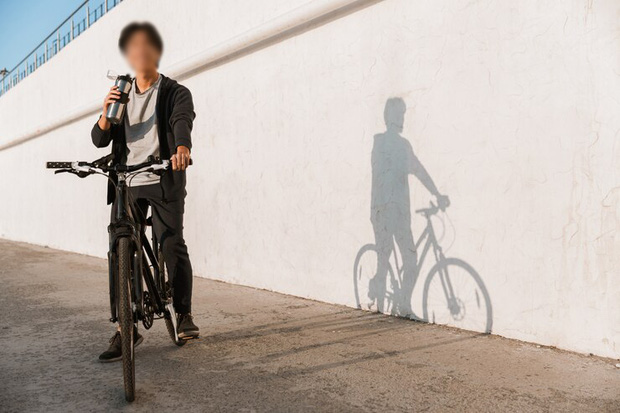 Illustration
On the first day of cycling, he prepared very carefully, bought a full set of clothes, hats, and specialized gloves and excitedly took the bike out. Tieu Lam cycled non-stop for more than 40 minutes, then began to get tired and decided to return home.
At this time, his whole body was extremely painful, after taking a warm bath, it still didn't feel better. However, thinking that because of the new exercise, the muscles were not used to it, and it was normal to have pain, so he had to try to endure it. He ordered rice outside so he wouldn't waste time cooking and went to bed very early, thinking that tomorrow would be better.
However, the pain of day 1 was so intense, especially in the abdomen, that he could not sleep. When he went to the toilet, he suddenly discovered that his urine was black, it felt like blood to the touch, leaving it dark outside for a long time.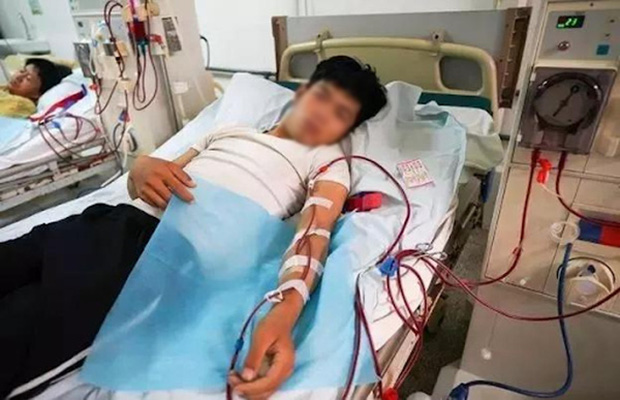 Illustration
Terrified, he suppressed his pain and took a taxi to the Jiangsu Provincial People's Hospital. Unexpectedly, the doctor at the emergency room said that Tieu Lam had an acute kidney injury and needed urgent dialysis.
Common mistakes of young people when doing sports
Head of the Department of Nephrology and Urology Mao Huijuan is the person who directly treats Tieu Lam. The cause of the kidney injury, he said, was that memorable first bike ride.
As it turned out, this young man had never exercised before and almost never played sports. When starting to practice, warm-up is not thorough, too excited, so immediately exercise too much. In addition, after exercising, you sweat too much but not enough rehydration.
As he explained, sudden movement after a long time or excessive exertion during exercise leads to rhabdomyolysis. This will release substances such as myoglobin in the muscle, which exceeds the compensatory capacity of the kidneys, thereby causing acute kidney damage.
Data shows that 1 in 10 adults in the world have kidney disease. In particular, many young people from 18 to 30 years old experience acute kidney injury when exercising or playing sports in the wrong way like Tieu Lam.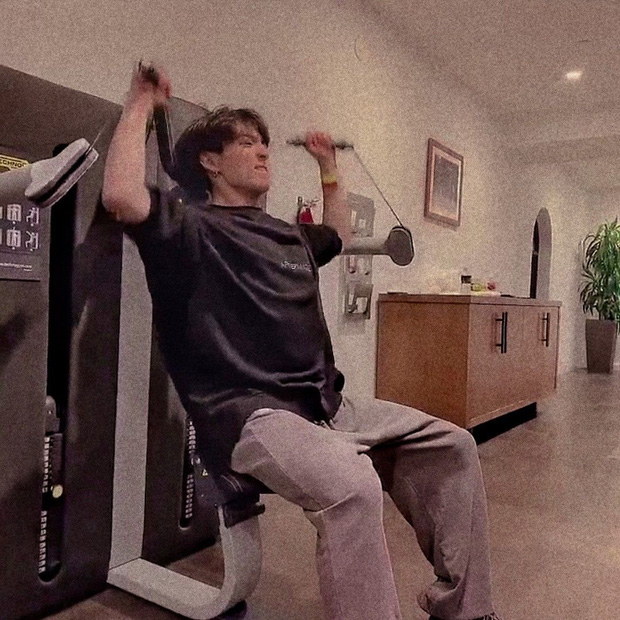 In fact, the exercise needs to be done slowly for the body to adapt. You must warm up carefully, increase the difficulty slowly and pay special attention to the regularity instead of the difficulty or intensity of the movement, absolutely do not overdo it.
He also shows a simple way to calculate the appropriate intensity of exercise. Normally the maximum heart rate of the human body is 220, subtract your age from that, and remember that the heart rate during exercise does not exceed 80% of that number. In addition, there must be a break during exercise, timely rehydration after exercise if you sweat a lot.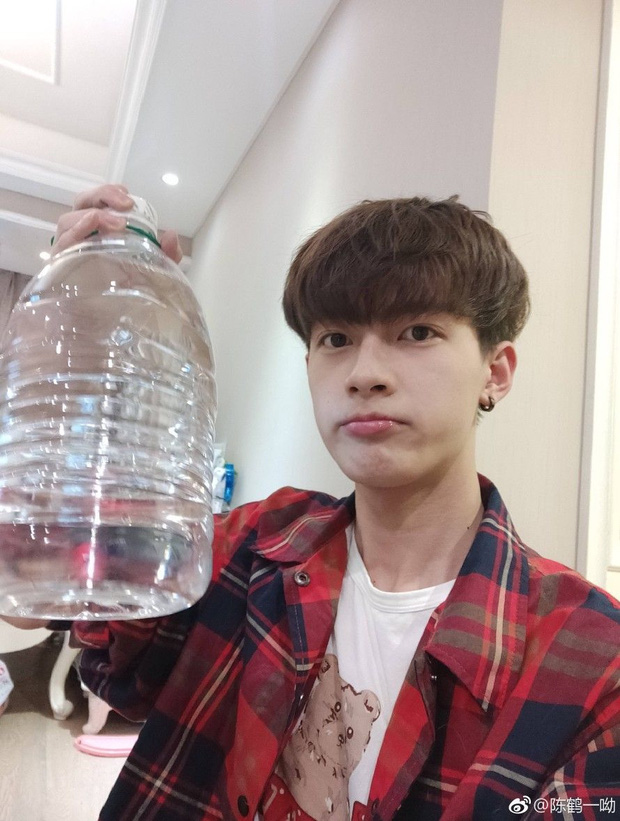 As for Tieu Lam's case, after a week of inpatient treatment, he was discharged in a completely healthy state. However, for those who have had acute kidney injury, they will have to be re-examined for regular check-ups. This is also a valuable lesson for all young people who are practicing or intending to exercise or play sports in the future.
Source and photo: QQ, Asia One, Top Beauty
https://kenh14.vn/chang-trai-22-tuoi-dot-nhien-dau-co-tieu-mau-den-sau-khi-dap-xe-40-phut-do-mot-thoi-quen- tap-the-thao-many-people-tre-lam-20220314225741502.chn
You are reading the article
The 22-year-old boy suddenly had muscle pain and black blood in his urine after cycling for 40 minutes due to an exercise routine many young people do.

at
Blogtuan.info
– Source:
cafebiz.vn
– Read the original article
here