Recently, Tiktok account holder @tienhoang888888 uploaded a video recording a scene of a girl doing makeup and beautifying with a hairdresser at home. The girl curled her hair very normally, until when the machine suddenly caught fire, the whole room also lost power. Fortunately, no one had a serious accident.
In the comments section of the video, there are also many "sufferers" sharing:
VKDieu: "Bought and used for exactly 2 days and it exploded like the video."
JZTroi: "I have the same problem, the machine is close to 300k. While using it, it squeaks and it pops up and pops and then throws the machine into pieces."
NMMei: "I bought the 350k one and used it for a few months and it burned like that. His hand was also burned all over."
The girlfriend did her hair normally until the curling iron exploded. (Tiktok character video)
Nowadays, beauty is an indispensable need. Therefore, a hairdressing machine has also become one of the "must have" items for the majority of women.Using a hairdressing machine at home is both beautiful, easy to implement and more cost-effective than out. salon.
However, if you do not know how to choose and use it properly, the hairdresser can pose a potential risk of causing electric shock, short, or fire like the owner in the video.
Hairdressers are rampant in the market
Hand-held hairdressing products can be easily found and purchased anywhere, at various prices. Many types of machines have strange brands from China, the price is only about 100,000 VND – 400,000 VND.
However, most of these machines when purchased do not have user manuals, or instructions in Chinese, so that users will not understand the important warnings of the manufacturer. In addition, the floating machine does not have an inspection stamp, technical specifications or a warranty card.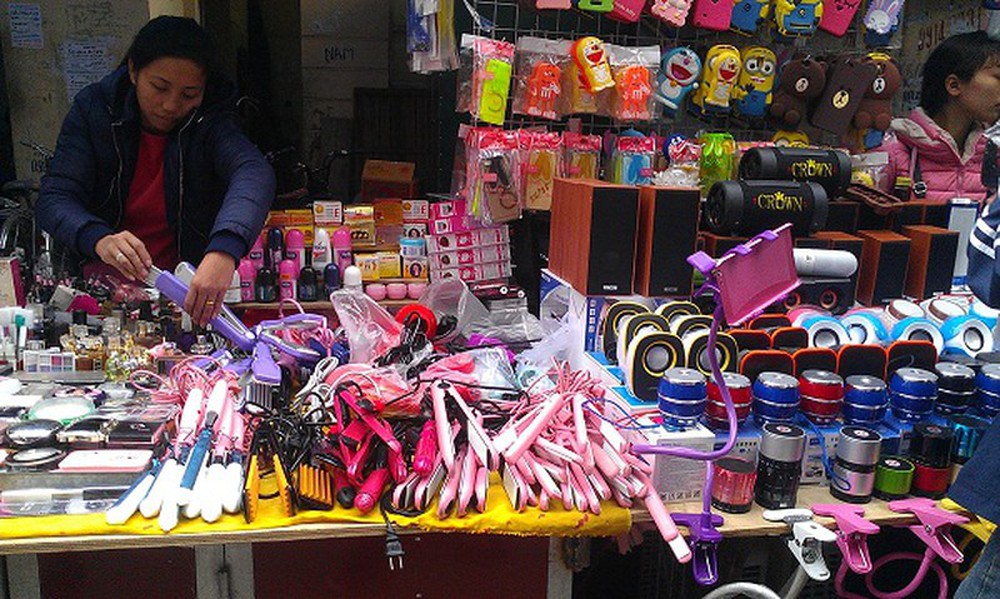 Hairdressing and curling machines at home are easy to find and buy everywhere, even widely sold in the market. (Photo by Law Newspaper)
Q. Anh (21 years old, Hanoi) said that she also bought a hairdresser online at the request of her friends. The machine does not come with a user manual, and Q.Anh did not learn carefully, but just went online to see how to operate the machine.
Although Q.Anh has not had any problems with the device so far, ignoring the information and parameters of the device will be risky.
For example, some types of machines can only be used with low-frequency power sources, when users plug the device into a high-frequency power source, it will cause a short, electrical fire or even an explosion.
The list of recalled products issued by the European Union Rapid Alert System (RAPEX) also named many types of Chinese-made hair dryers and hair straighteners because the products were not safe enough, which could cause serious health problems. Explosion.
Panasonic, Philips or Dyson are brands that have prestigious and quality hairdressing and curling machines today. (Illustration)
Therefore, when choosing to buy hairdressing products at home, it is best not to save money, but to choose to buy reputable and guaranteed brands.
Can be mentioned as Panasonic, Phillips or Dyson, these are big brands with hairdressing machines that you can safely choose to use.
These types of machines often have a higher price, which will come with guaranteed product quality and safer for users.
https://soha.vn/dung-may-lam-toc-gia-re-co-gai-het-that-thanh-khi-may-toe-lua-chap-dien-ca-phong-2022031514081483.htm
You are reading the article
Using a cheap hairdresser, the girl screamed loudly when the machine caught fire, shorted the whole room

at
Blogtuan.info
– Source:
Soha.vn
– Read the original article
here