Đời sống
Worried about sex, parents trample on children's 'secrets'
Behind the story of the child accessing "hot" movies is a more worrying issue. That is, many parents are casually trampling on the privacy and dignity of their children.
The fact that the wife of a comedian smashed her phone and "blasphemed" her child on social networks when she found out that her child was watching sex movies immediately raised concerns about teenagers accessing hot movies. Many people are frantically trying to find out what "realm" their children are in to find a way to deal with them when they watch "hot" movies…
But there is a more important issue than a child watching porn is that parents are casually trampling on the child's right to privacy, secrecy and even expression. This is not only a matter of behavior between parents and children, but also violates children's laws.
A curious child watching a "hot" movie, according to psychologists, is ultimately a way for them to learn about gender and sexuality. That is the natural developmental need of adolescence.
However, instead of being shared and explained, the child was ridiculed as a "criminal" among the public with an almost permanent way of posting on social networks.
The incident is a wake-up call to all parents, not only about children "sneaking hot movies" but also about protecting children's privacy.
It must be said that many parents are innocently committing mistakes, from rummaging through diaries, looking at their children's phones to showing off pictures of their children or making fun of them on social media… This can push children to negative reactions that parents do not anticipate.
Not long ago, Children's Hospital 2 received a 13-year-old female student in Ho Chi Minh City who jumped from the 8th floor of the apartment building right after seeing her mother checking her phone. And a series of other heartbreaks when children react negatively when their parents invade their privacy.
Innocent invasion of privacy
We can easily see on social networks images of naked children or clips of children crying or being punished when they commit a mistake… posted by their parents. For adults, many angles are full of fun and humor, but for children as the main character, it can be images they don't want anyone to see.
A psychologist in Ho Chi Minh City shared, while parents are worried about their children being abused, on the one hand they are the ones who abuse their children the most in terms of image. Many children were photographed naked by their parents, and posted on social media "bathing fairy" photos without any cover.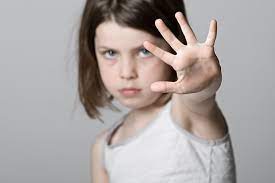 She warned, parents should bend their hands and brain hundreds of times before sharing any images or information related to their children on social networks. Because it's possible, you're once again becoming an online victim.
Many people know that according to the current law, for pictures of children aged 07 or older, when parents want to post on social networks, they need the consent of the child or it is also illegal to show off their children's scores online. However, many parents consider the law to protect their children's rights as something to laugh at.
Someone casually posted photos, showing off their children's grades with the public "I'm breaking the law". Even when the child reacts, the parent also shows off a photo that has just taken a child hiding his face and back. It is not natural that many children today are most afraid of being photographed by their parents.
According to Dr. Pham Thi Thuy (National Academy of Public Administration, HCMC branch), everyone has a secret that they want to keep for themselves, including children. Maybe things to adults are very normal, but to children if others know, it is extremely terrible.
According to the provisions of Clause 11 Article 6 of the Law on Children 2016 (effective from June 1, 2017) on prohibited acts, including the act of "Publishing and disclosing information about private life privacy, personal secrets of children without the consent of children aged full 7 years and older and of the children's parents and guardians".
According to Ms. Thuy, we should not underestimate children's prisms and perspectives. Parents need to respect their children and their privacy. The best way is for parents to learn how to be friends and accompany their children… And on this journey, if you violate your child's private world and the child reacts, you need to immediately stop and apologize to your child. .
There are breaks between parents and children that will leave long-term damage to children as well as create cracks in the parent-child relationship that cannot be repaired. Parents can take away many things from their children in the name of love and concern for their children, but in all circumstances, at least they must keep them for the children to express.
According to Dan Tri
You are reading the article
Worried about sex, parents trample on children's 'secrets'

at
Blogtuan.info
– Source:
vietnamnet.vn
– Read the original article
here