In the past, when it came to scorpions, everyone thought this was a scary animal. Also known as "compensating pincers" in Western dialects, it is a type of invertebrate with deep black coloration, 2 claws the size of a crab claw, the size of a scorpion the size of a rice cricket or sometimes larger. Scorpions have venom in their tails which, if bitten, can cause swelling, pain, and itching for days.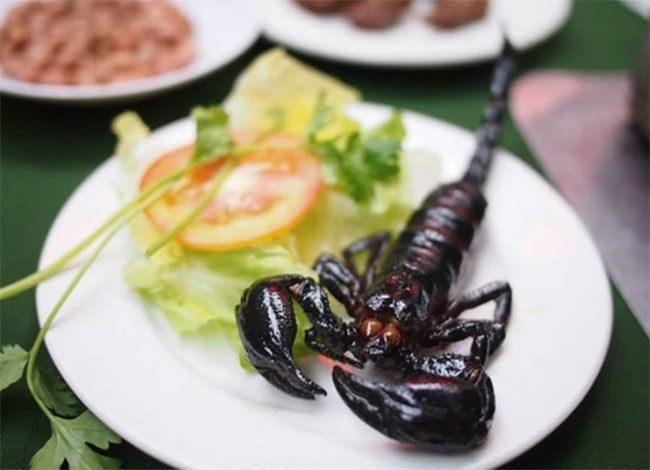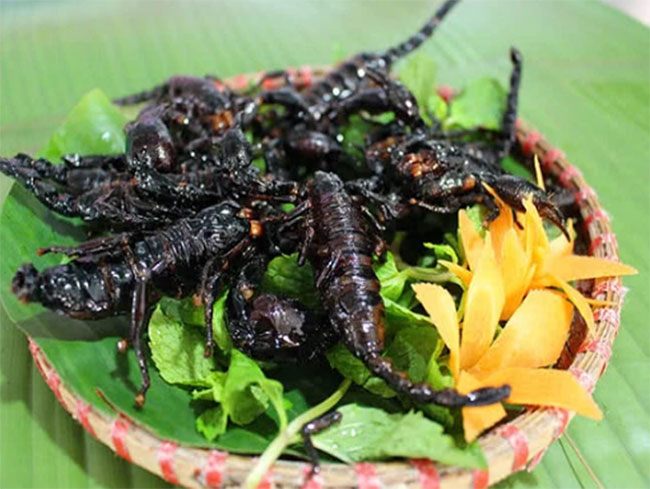 Few people know that scorpion is the famous specialty of An Giang
Few people know that, in the land of Bay Mountain (An Giang), scorpions are a well-known specialty, an unforgettable experience for any first-time visitor. On both sides of the road are sold crispy fried scorpions and fragrant grilled satay scorpions. In addition, here is also famous for stir-fried scorpions with lemongrass and chilies, butter-fried scorpions… After processing, they are delicious to eat immediately and are often served with raw vegetables. Scorpions look scary, but seeing the beautifully presented plate of scorpions is still enough to arouse the appetite of many people who want to taste them.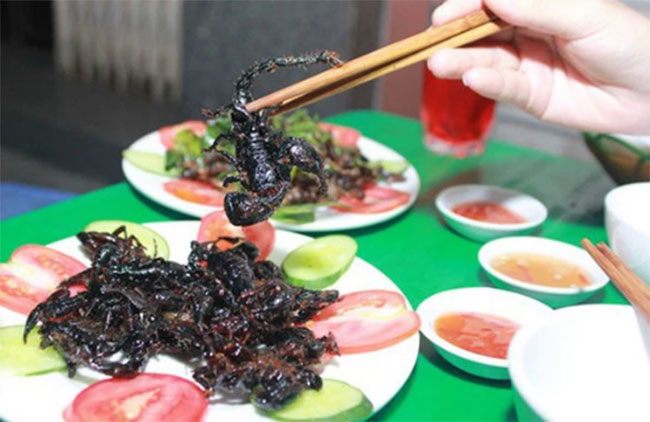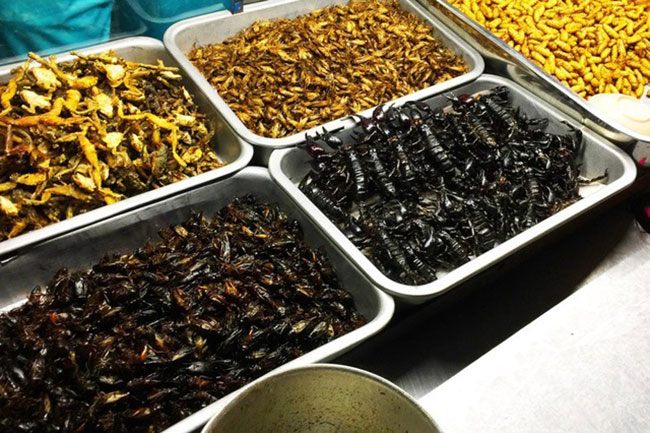 The appearance is scary, but the scorpion can be processed into many interesting dishes
"The scorpion is cleaned, the whole body is put into a frying pan of boiling oil, the scorpion is cooked in a few minutes, with an attractive aroma. This drink is available in restaurants and eateries in Nui Bay, popular with tourists. Customers come here to try and eat," said Ms. Hoa, seller of scorpions on skewers.
Scorpions are bought by many gourmets, and consumed by restaurants and eateries, so people in many places regard mountain scorpion hunting as a "make money" side job. If lucky, everyone could earn millions of dong a day by hunting scorpions for sale.
Ms. Hoa said hunting for scorpions is not easy, if you are not careful you will be bitten very painfully and swollen, this species lives in caves, around rock crevices and cliffs. The scorpion used to be there, but recently, people rushed to catch it, the number of scorpions is also decreasing, becoming more and more rare.
"They often make burrows in the ground around cashew and coffee plantations or along rivers. Their burrows are similar to those of field crabs, larger than crickets, but the mouth of the cave is flat, not round. In the past, people used it. pickaxes and shovels for digging holes, but in recent years, ants have been used to lure them out of caves," Hoa said.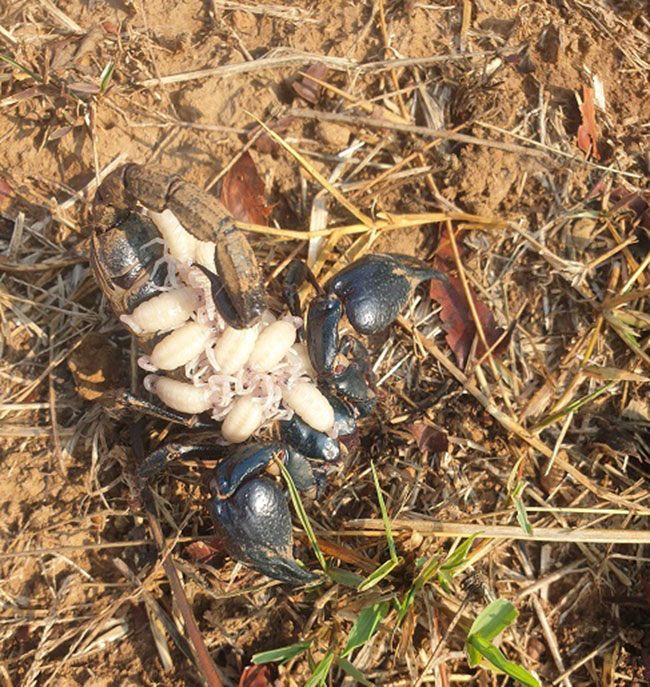 People here hunt scorpions to sell to merchants at a rather expensive price, bringing in a decent income
Mr Binh – in An Giang said that scorpion hunting has become popular because many people buy and hunt wherever traders buy and buy. Every day can catch 1-2kg, if lucky can catch 3-4kg, so many people want to go to the forest to hunt scorpions to sell.
Scorpions give birth to 20-30 cubs per liter. About 1-2 months they give birth again. Therefore, people who go to catch scorpions usually only catch big scorpions, not catching scorpions that are pregnant so that when they come back a few months later there are still scorpions to catch.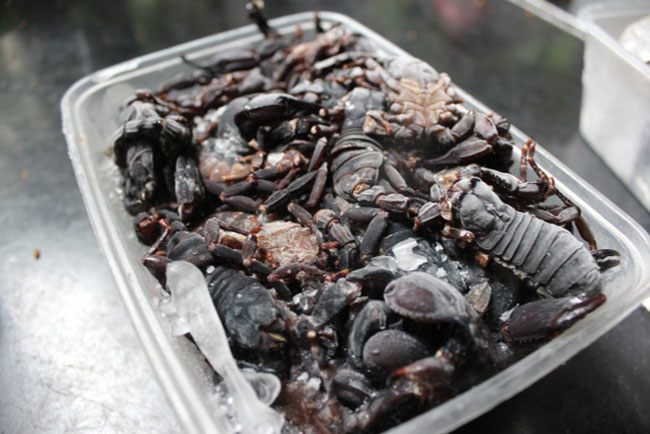 Scorpions are made into books, frozen and then imported for restaurants and dining
"After being caught, the scorpion is soaked in dilute salt water then washed with a brush, rinsed again with alcohol and then sent to the customer. This is a picky eater, so not everyone will like it, but Anyone who has tried this dish will surely love it. definitely addicted. When biting into a piece of scorpion, a crisp sound explodes in the mouth, the rich, sweet and aromatic taste of the meat combines with the spices to create a uniquely delicious taste without any problems. Any dish can be had," Binh shared.
According to surveys, in the market scorpions are frozen, canned starting from 500 gr, and sold for up to 500,000 VND/kg.
You are reading the article
Afraid of the famous specialty only in An Giang, 500,000 VND/kg not many people enjoy
at Blogtuan.info – Source: Eva.vn – Read the original article here