Nhạc
Baby Bao An Dice Dice How is the million followers now?
"I'm very good, I hardly ever disobey. Even at puberty, I'm rebellious, I only have a heavy face and a light face, and I'll be flabby for a while," Bao An's mother told about her daughter.
After the generation of Xuan Mai and Xuan Nghi, baby Bao An is the brightest child star in his age group.
Bao An's products attract "terrible" views such as Contact sawed dice – 407 million views; Mommy Why – 217 million views; Little Chit Baby – 136 million views; Daddy – 40 million views; Dreams – 34 million views;…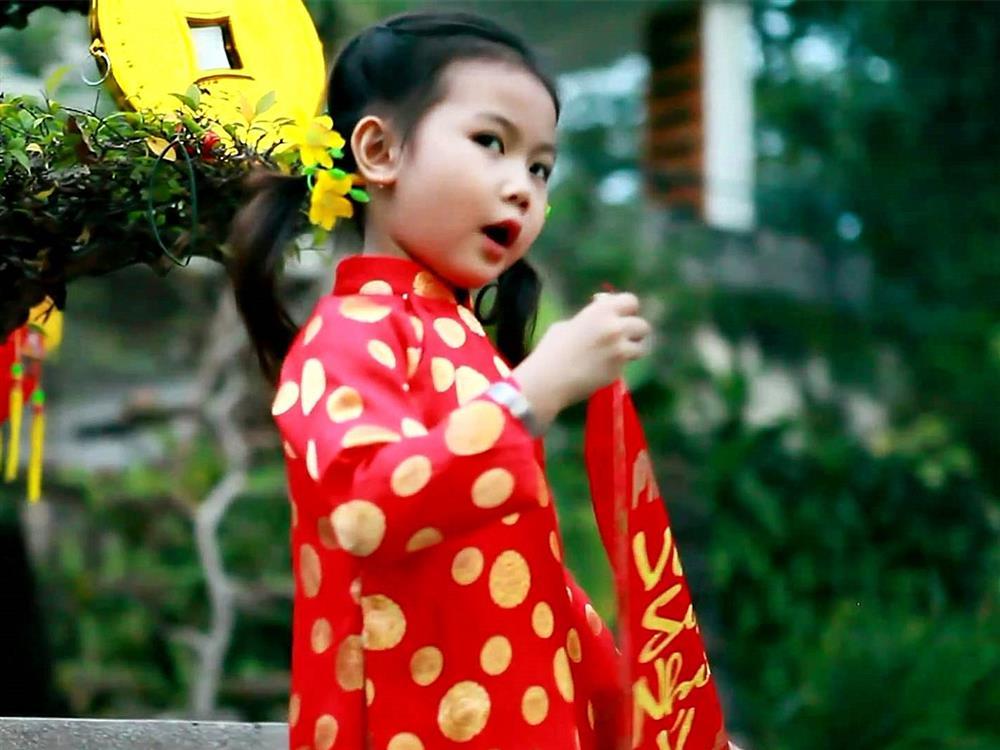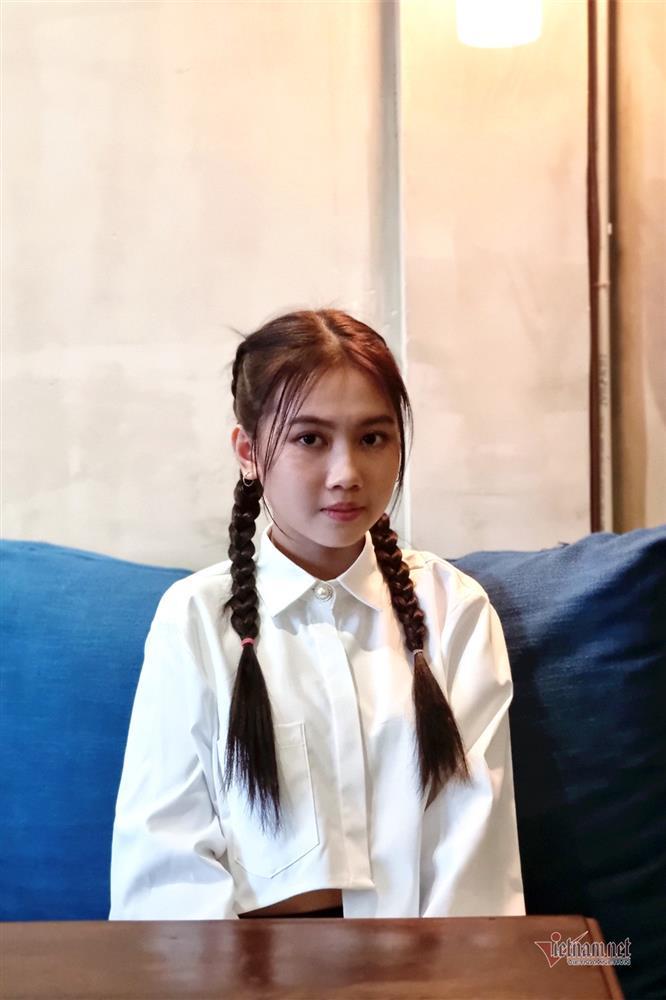 Baby Bao An was born in 2006, 16 years old this year, currently studying in grade 10 at an international school. She is a rare child star who has been active in art regularly and smoothly, has never interrupted her career since childhood.
Bao An's career has been since he was 5 years old, so far, he has been in the profession for more than 10 years. In fact, the girl has been passionate about singing since the age of 3, asking her mother to take her to music school to apply to join the Children's Cultural House in Ho Chi Minh City.
At that time, Bao An was not accepted because he was underage, but insisted on forcing his mother to register for the license. On the day the Cultural House held a singing competition for the Chim Vanh Khuyen singing team, Bao An was called in by the teachers to sing and was too scared to sing.
Bao An's mother was about to give up when a teacher came out and shouted: "She's so pretty and bright, how could she lose her?" and then broke the rules of marking the girl who passed the entrance exam. So, she had a good start to her career at the Children's Cultural House in Ho Chi Minh City.
Ten years in the profession, Bao An performed in many cities and big stages in Vietnam. Bao An's parents at that time had a stable job, and agreed to stop working for their daughter's career. Bao An's father takes care of taking pictures, her mother works as a manager. At first, the two didn't know anything about showbiz, so they learned while doing it.
Surprisingly, Bao An became famous early, but hardly had to trade anything. Bao An innocently said: "All my memories are very happy. Because when I go to acting, it's like going out, meeting my brothers and sisters, friends; wearing beautiful clothes, acting with lovely props; sometimes transforming into a bee, flower…".
Bao An's friends are mostly from the Children's Cultural House in Ho Chi Minh City, so far, they are still close friends. She has never been under the pressure of being famous early or lost her childhood and fun time with friends because she has to be a singer.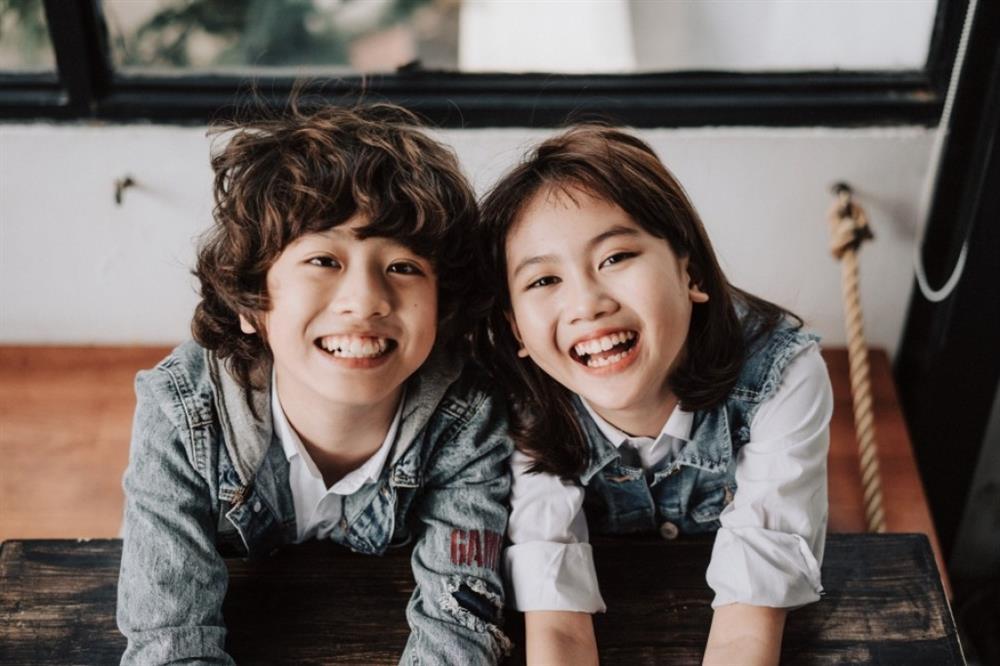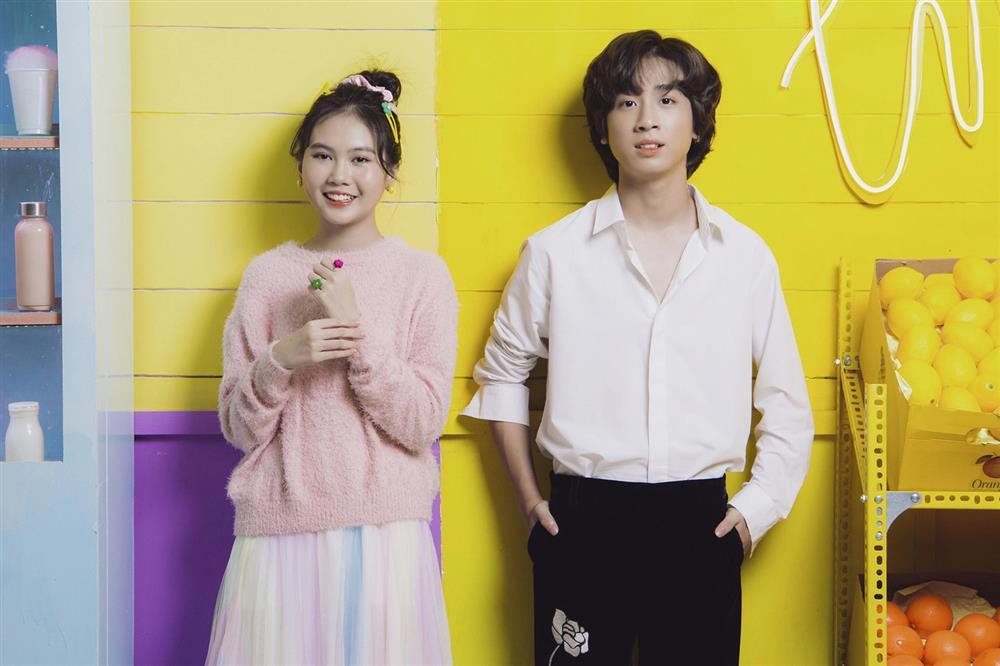 Bao An and Gia Khiem have been close friends for many years, often collaborating in music.
Bao An's mother said that her daughter is very carefree. When he was eight years old, Bao An followed his mother to a clothing store. The girl loved to play so much that she lay down on the floor. Until someone recognized "baby Bao An", she awkwardly stood up.
During the most famous period, Bao An was always naughty, having fun wherever she went.
"An has never been upset when people recognize him. She also doesn't bother to keep her image, just play her best, who knows later." The singer's mother laughed.
She and her husband try to arrange a schedule so that Bao An's studies are not affected. The only time she was affected by her art work was during exams Little Familiar Face 2014. At that time, Bao An often had to record until 2 – 4 am, but he still had to go to school at 6 am.
From the time he emerged to the present age of 16, Bao An always recognized "baby Bao An" on the street. Because she always shows up regularly. She sings, acts in movies and is an MC. Two years of the epidemic without a product, Bao An actively shot many YouTube clips, Tik Tok, sang covers… to attract the audience.
Bao An only knows how to sing, not interested in money. The issues of product investment or contract signing are decided by her mother. She said that when Bao An turns 18, she will gradually let her children decide for themselves.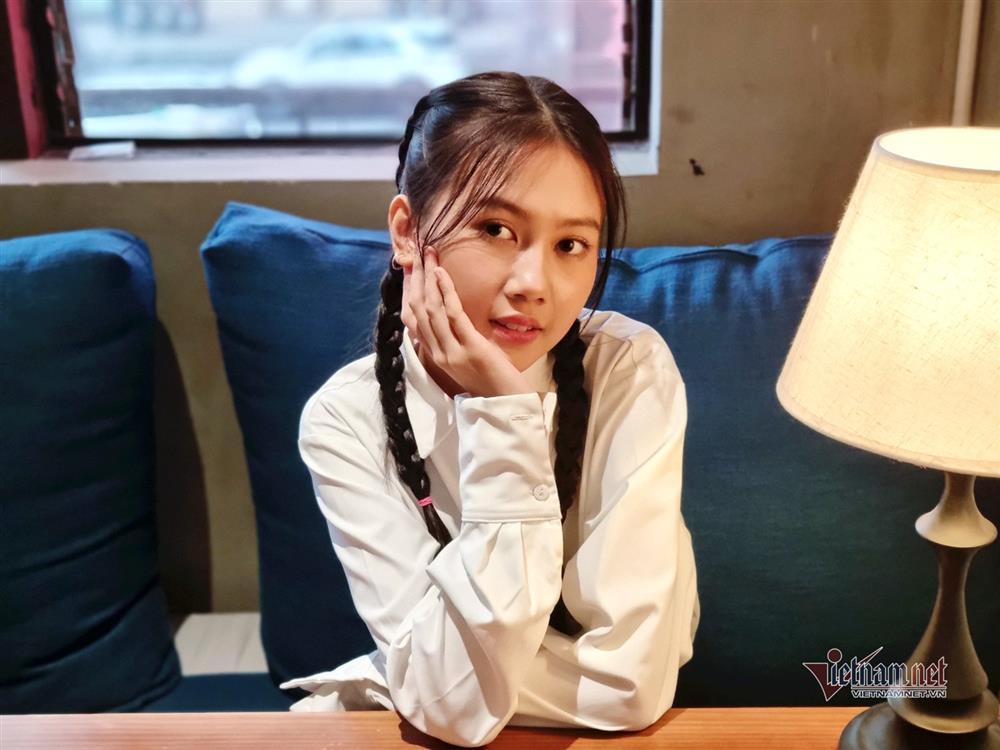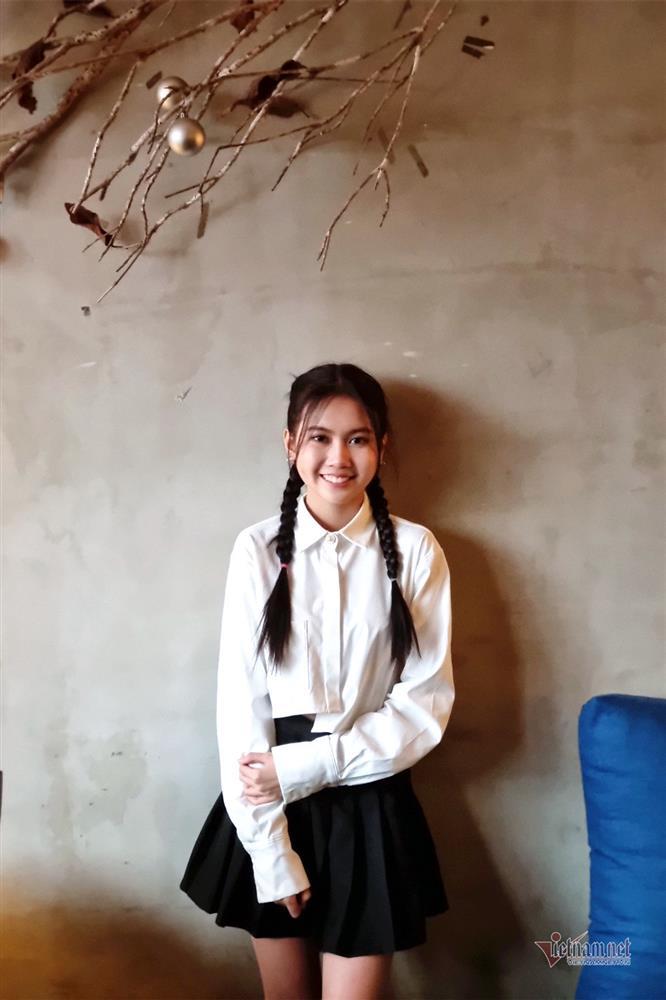 At the age of 16, Bao An liked to sing teen pop songs about pure love at school age. Outside Gia Khiem, she is also close to Thien Khoi and many other child singers of the same age. Bao An has the right to use social networks, but if you post inappropriate content, inappropriate words will be interfered by your mother.
Occasionally, Bao An and his mother had disagreements in the direction of music, but not to the point of conflict. Singer mom says: "My taste is old, it is no longer fashionable".
Because of her daughter, she learned Korean music, unexpectedly "falling" on the BLACKPINK group. Up to now, she is a fan of Rosé and has watched none of Jennie's vlogs. She also follows a lot of K-pop girl group accounts on Instagram. Since then, the mother and daughter have freely shared their interests with each other.
When asked: "Most child stars in Vietnam have a hard time succeeding as adults, how does Bao An worry?", The girl hesitated for a moment, then said: "I sometimes think about the future, but I don't think too much or think far. I don't worry too much. I believe that if I'm passionate enough and persistent in art, even if I'm not as hot as when I was younger, I'll always be well received."
Currently, Bao An is studying music with teacher Duc Tri. Nguyen Van ChungNguyen Hong Thuan,… In the near future, she will compose to best express her personality.
Every day, she still learns online in the morning and afternoon; in the evening study piano, singing or English; dance lessons at the weekend. Bao An said happily that if she wasn't a singer, she wanted to open a restaurant, a bakery or sell cosmetics.
In his spare time, Bao An enjoys watching movies and reading comic books. Besides, she is the "single boss" at home, her father has to replace his daughter to receive goods at least 3 times a day with clothes, cosmetics, toys,…
As a child star who makes "huge" money, Bao An buys everything he asks for his mother's permission. If you approve, buy it, many unreasonable items such as buying too many lipsticks or expensive bags will be rejected.
Bao An's mother says: "I don't give my child pocket money. She will ask her mother for whatever she needs. Every day, the school takes care of her breakfast, lunch and dinner at home. The truth is that An never thought that she would earn money but throw it on her own. self-made.
The child is very obedient, almost does not disobey his parents. Even during puberty and rebellion, you'll only have a heavy face and a light face, and you'll have to be with your parents for a while."
She and her husband quit their jobs to closely watch Bao An from a young age, teaching carefully. Thanks to that, the girl is always innocent at the right age, not suffering from "star disease". At the age of 15, Bao An still occasionally stood up and danced wherever he was: in the house, in the middle of the street, in the cafe… without fear of people looking at him or talking.
Asked Bao An what he thinks about popularity after 10 years in the profession, she said: "I find being famous is fun. The more famous I am, the more people I will be known, the more artistic work to do."
Baby Bao An in MV Contact sawed dice
Bao An aged 15 with Gia Khiem in MV My Own Satellite
According to VietNamNet
You are reading the article
Baby Bao An Dice Dice How is the million followers now?

at
Blogtuan.info
– Source:
2sao.vn
– Read the original article
here