Tech
Better understand the trend of blockchainization of the gaming industry and why it will be beneficial for gamers
Twitch co-founder Justin Kan is an experienced gamer. Many years of diving in cyberspace, he has seen the inevitable trends of technology to be able to make the right decisions. At the moment, Justin Kan believes in the future of NFTs and how they give gamers the opportunity to become investors.
List of arguments by Justin Kan, appearing in this paragraph, perhaps not enough to convince the majority of the community. After all, decisions regarding wallets, both real and virtual, require extreme care. But this also means that the financial decisions of famous technology corporations will be the basis for an investor to decide.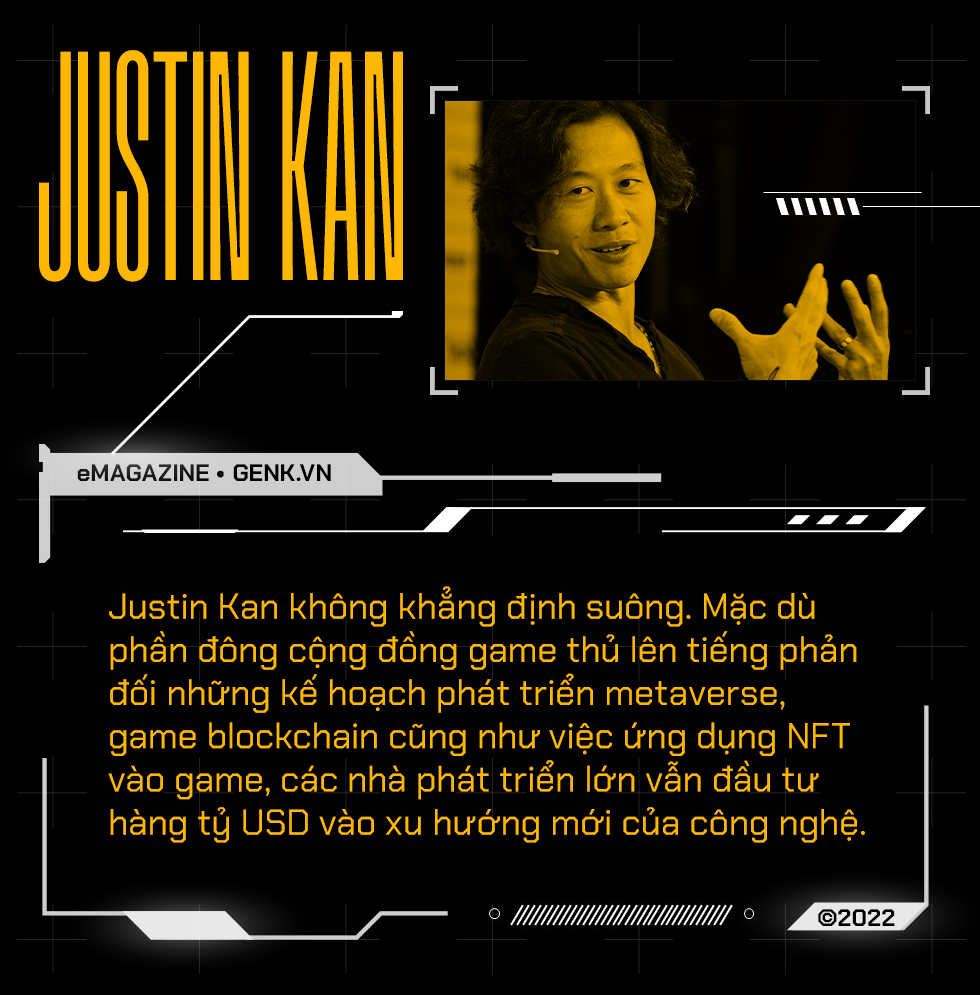 A series of big names have planned to develop a digital universe with a variety of content. The application of NFT – a valuable digital asset that can be owned like a physical asset – seems to be an inevitable application in a virtual universe where an open economy can exist. allows players to exchange back and forth.
These are some of the technology companies that have been applying NFT, investing billions in the development of the digital universe.

The world's largest social networking platform even changed its name to demonstrate its ambition to develop the metaverse. Instead of building a mere social networking platform, Meta wants to create a virtual world in which users can communicate, interact, shop, play, and work. All of this activity is done in a 3D environment, with users using VR devices to step into the metaverse.

Despite rocking the market with the acquisition of a series of major game companies (Bethesda, Activision Blizzard), it is no surprise that Microsoft has invested billions in mixed reality – a platform that mixes virtual and real. strengthening economy. They are increasingly perfecting Microsoft Mesh, allowing users to use virtual avatars to interact, and also make HoloLens 1 and 2 hardware to support users to use virtual space.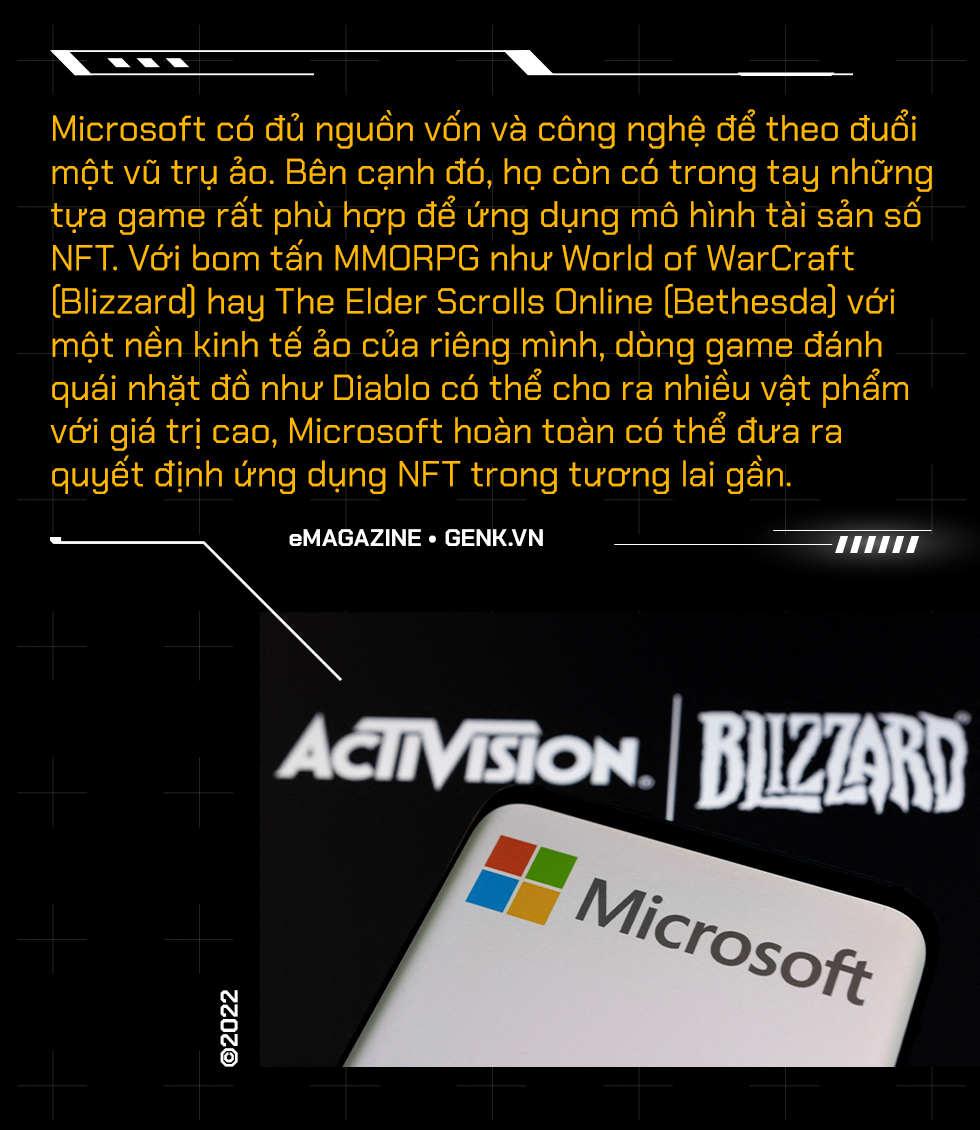 In an interview with Axios, Microsoft's Xbox president, Phil Spencer, made some comments showing Microsoft's direction in the NFT application.
"I want to say this about NFT, I think around it there is a lot of speculation and experimentation going on, some of the applications I see are more about taking advantage of players than entertainment.", commented Phil Spencer on the current NFT situation, however, he added: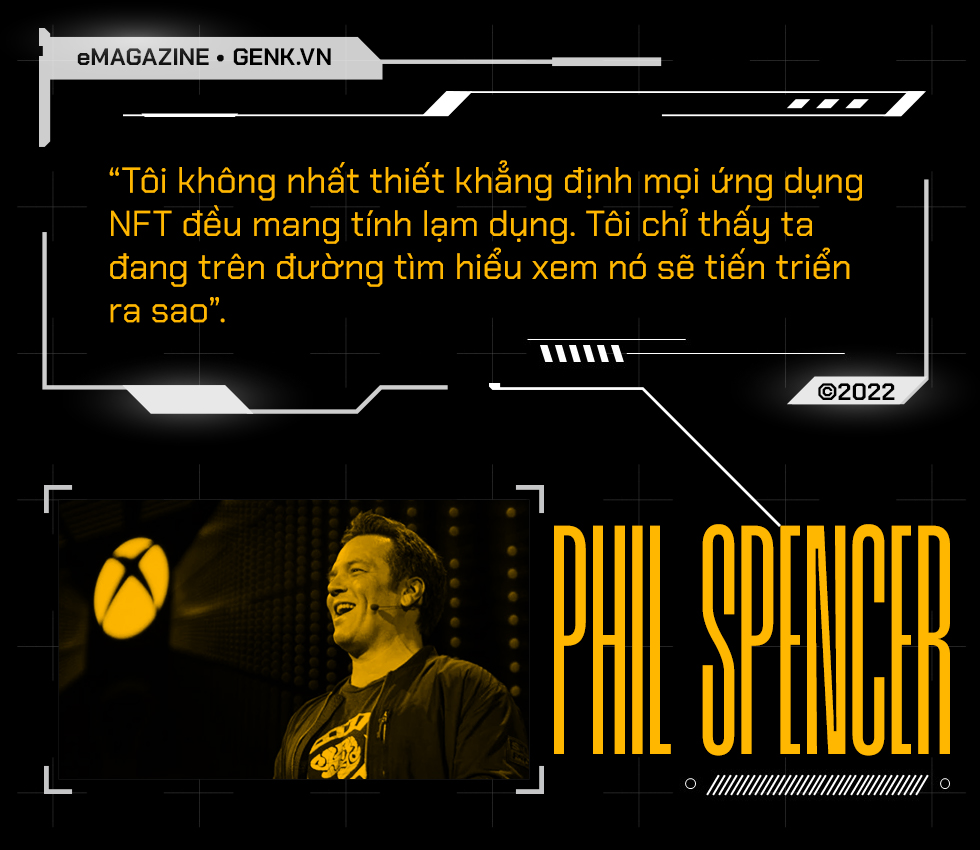 Phil Spencer does not confirm that Microsoft will dismiss the intention of NFT application in the future, and will consider it if this digital asset is beneficial to developers as well as gamers.

Although unsuccessful, Ubisoft is still the first name to find a way to apply NFT to the game. In the middle of last year, Ubisoft announced the Quartz project to distribute NFTs to players. Using decentralized blockchain, Ubisoft promises Quartz will bring players "unprecedented controlturns the player into "shareholder of the game".
However, Ubisoft does not know how to take full advantage of the advantages that NFT brings, making their Quartz project take on the appearance of a mutant skin. The community compares Ubisoft's NFT market with game item markets that have existed for decades, in legendary games like Runescape or Diablo; Looking at the Quartz project, gamers don't see the appeal of NFT.
The fact that Ubisoft imposes a series of restrictions on the NFT items it publishes makes the "decentralization" factor fade, and the Quartz project cannot touch the inherent potential of the virtual item market.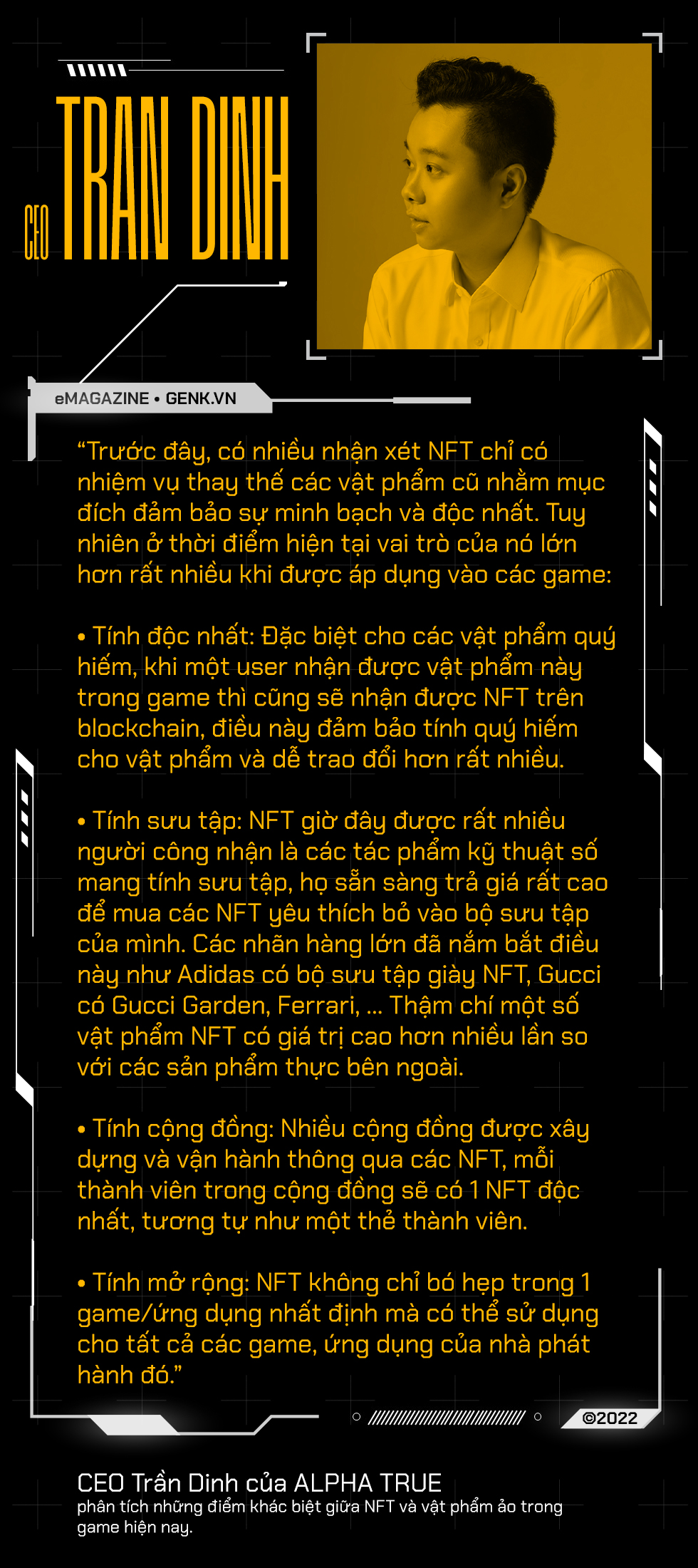 The hardware giant aims to provide a toolkit for creating metaverse. With Omniverse, a cloud application software that will be used in 3D application creation, will help artists, programmers or anyone with computer knowledge to participate in creating content for metaverse. . NVIDIA will be the infrastructure provider for users to build their own metaverse.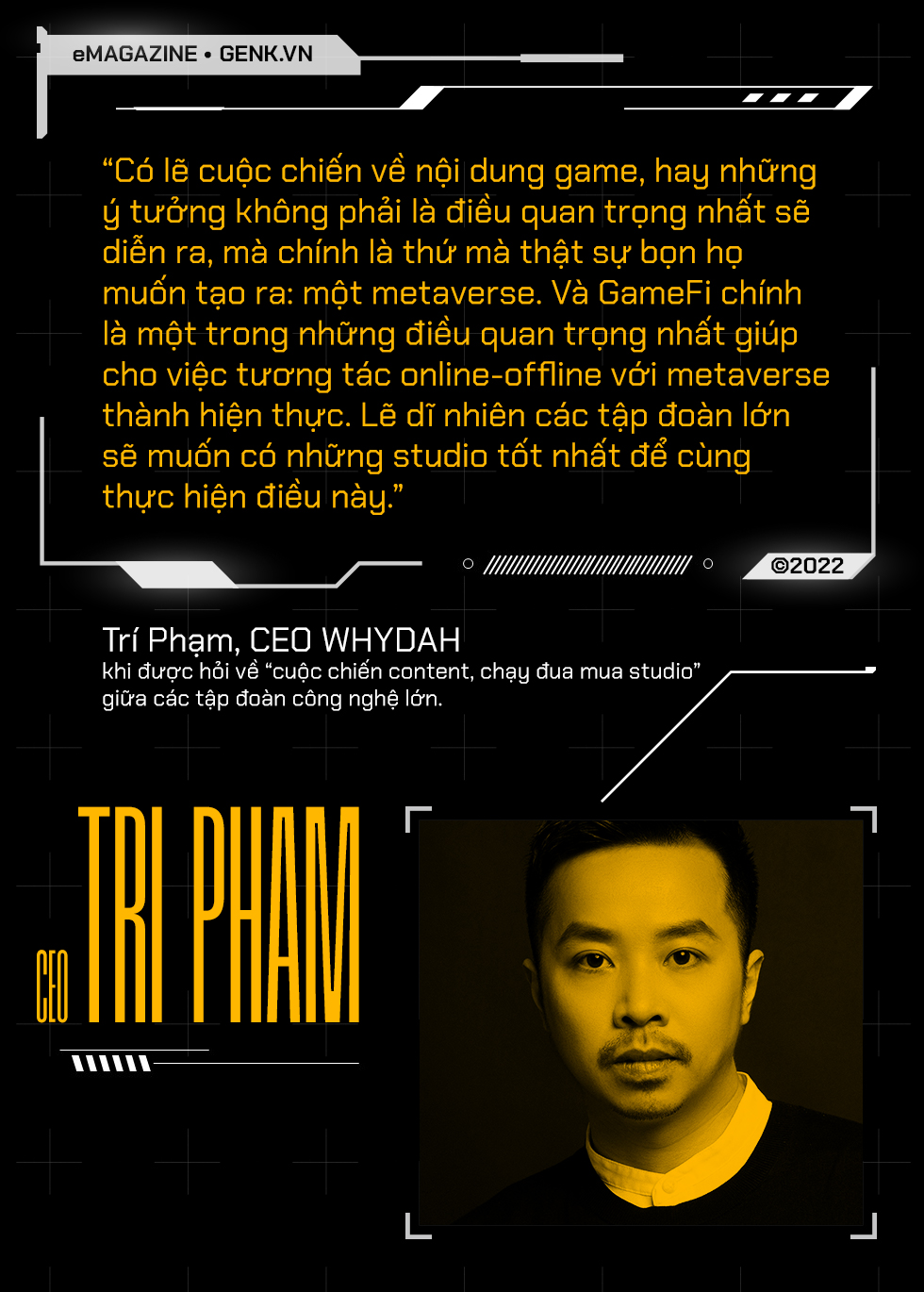 Omniverse is an innovative toolkit and open platform that will promote the idea of ​​metaverse as a virtual roof built by all users, not by a single company. It will open the way to many different fields, from manufacturing to entertainment.

EA CEO Andrew Wilson calls NFT and "play-to-earn" games "the future of industry". However, at the dawn of the game"play for profit", Mr. Wilson admits it's still early in figuring out how to apply the new mechanics to the game.
Although EA has not officially stepped into the application of NFT into the game, even delaying the plan due to mixed reactions from the community, EA still expressed its steadfastness with its plan.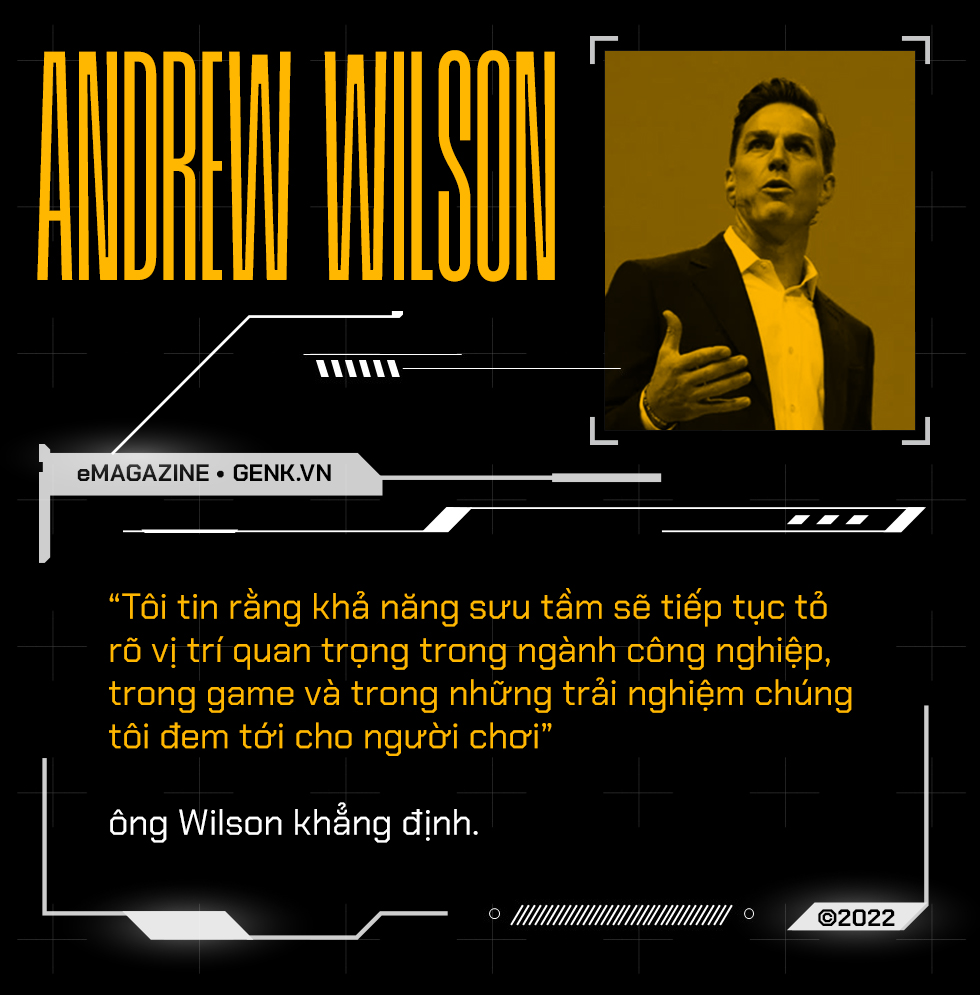 He continued: "Whether those include NFT and blockchain, we'll see. We think we will bring the best experience to the players, and so we will evaluate the plan in the future. Present, [NFT và game blockchain] not something that gets too much attention".

As the publisher of the popular Dark Souls game series, and most recently the blockbuster Elden Ring that is very popular with the community, Bandai Namco is in the hands of top game content. To take advantage of this, the publisher from Japan announced the "Intellectual Property Axis Strategy", which highlights the creation of an "IP Metaverse", connecting the titles they currently have into a universe. virtual pillars, as a common playground for the community.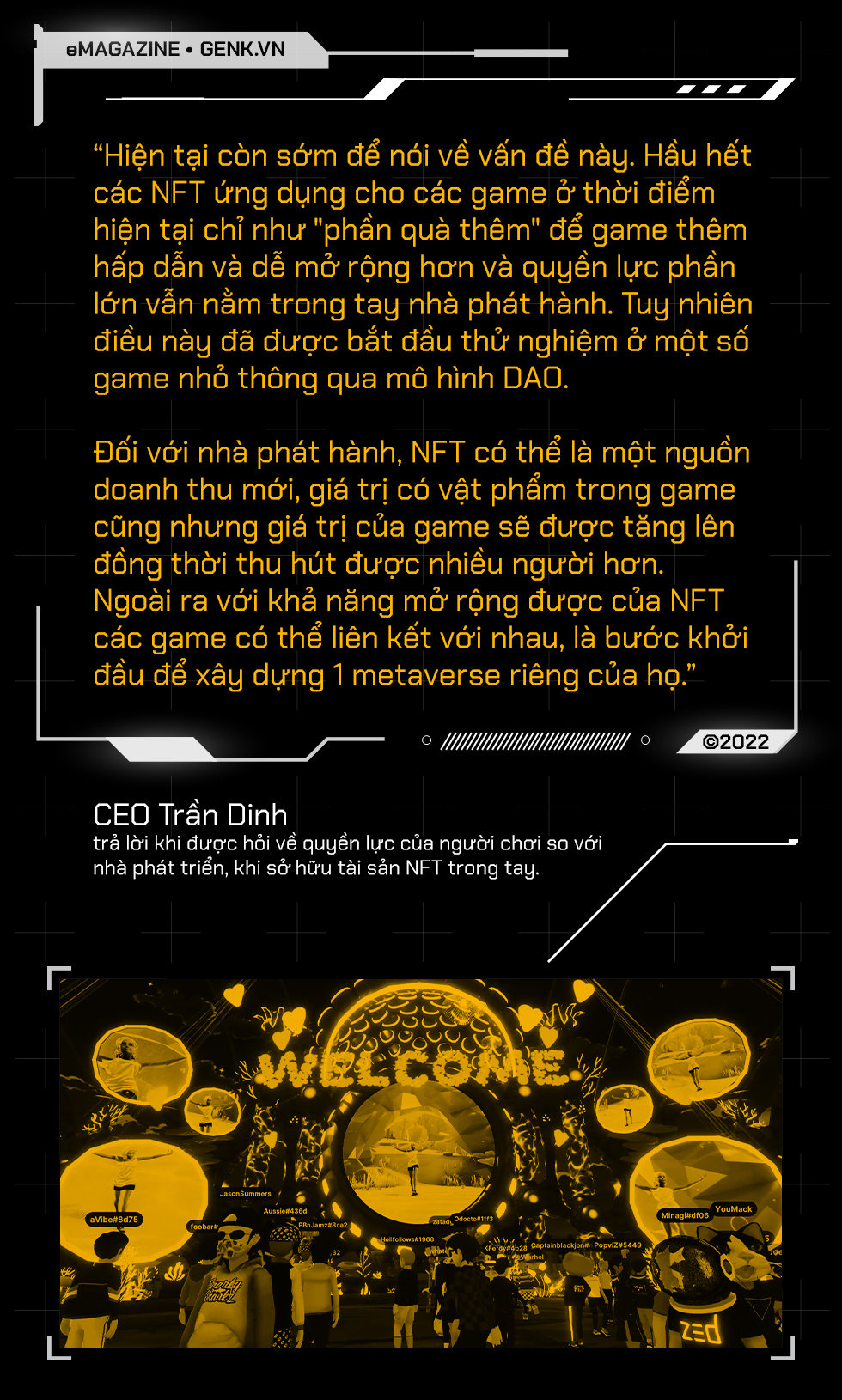 To realize this IP Metaverse dream, Bandai Namco invests up to 130 million USD in developing technology and content for the virtual universe. The plan is expected to last from April 2022 to March 2025 clearly stating: "In IP Metaverse, we will build a virtual space that allows customers to enjoy a variety of entertainment models located on one axis, while taking advantage of Bandai Namco in blending reality products with elements. digital".
They confirmed that this will be a space to connect players with each other, and also a place where Bandai Namco connects with business partners in the future. Over the next 3 years, Bandai Namco will focus on developing a large database for its IP Metaverse.

The online games of today have one thing in common: every item (or game data) is concentrated in the hands of the developer, which means that you will lose everything once the developer is released. decided to stop publishing the game. Any digital assets you earn will be erased by the "centralization" factor.
However, when a digital asset is distributed by the developer as an NFT, stored on decentralized storage networks, you will still be able to prove ownership of the digital asset even if the developer no longer supports it. game assistant again. Players will be free to bring this property with you on the external market, or keep it as part of a valuable collection.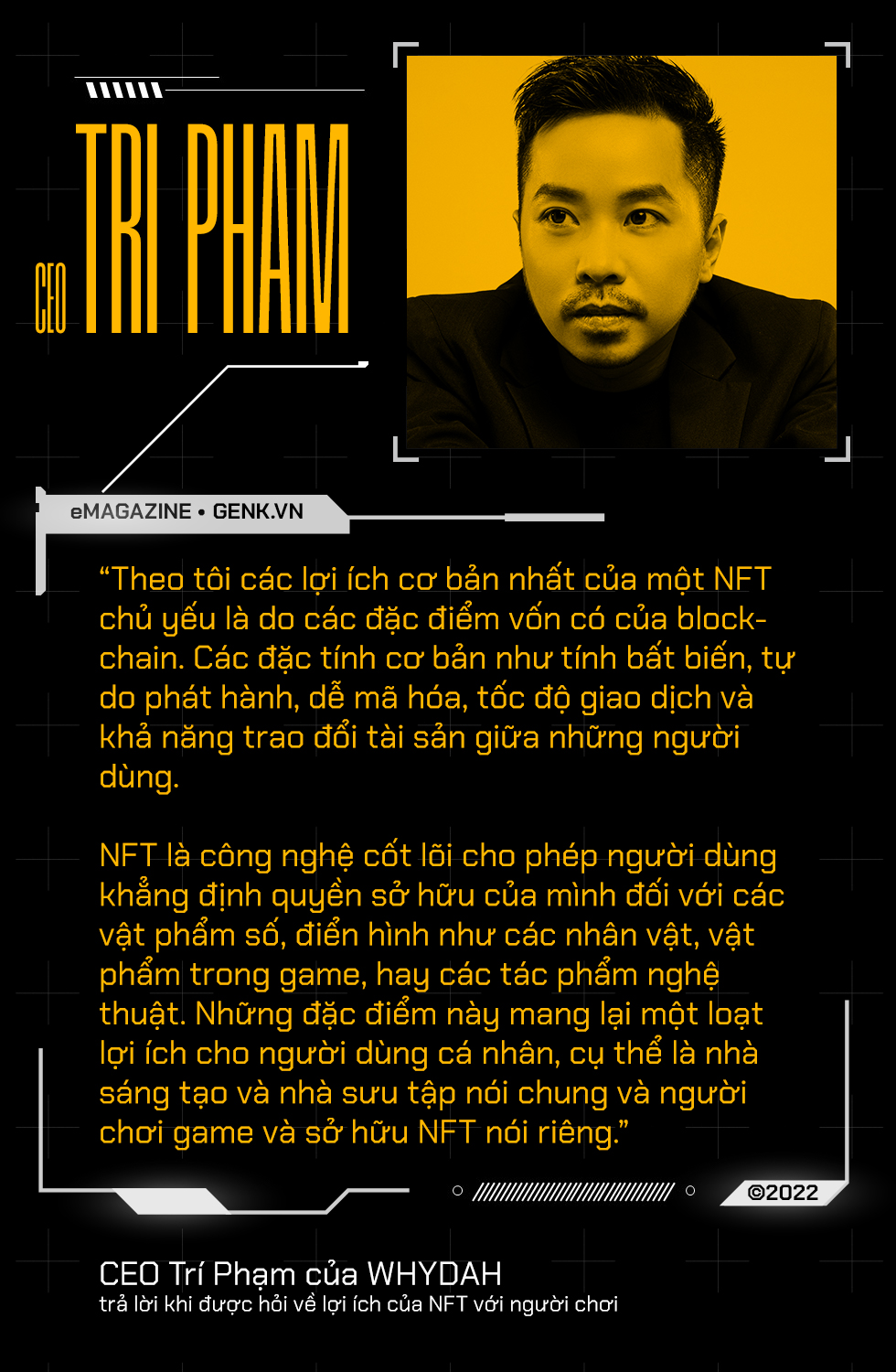 For a developer who knows how to make games, possessing the potential for long-term game support, the life of a game can last for decades, even when there are direct competitors. World of Warcraft has now reached its 18-year mark; Diablo II: Resurrected – the graphic remake of the masterpiece from a decade ago – still owns a bustling marketplace of sellers and buyers; Counter-Strike: Global Offensive, the game that is said to be Valve's "stepchild", continues to own a large market of virtual items and tournaments that attract the attention of the whole community.
The application of NFT to games as a way for developers to give players a way to profit from the time invested in the game. At the very least, they will get back some of the capital (both money and time) invested in the game.

The inevitable consequence of development is innovation. Blockchain technology has emerged as a new way of allowing people to own their own currency, without the involvement of centralized financial institutions. NFT too, this is a way for players to own virtual values ​​that can be converted into real values, not related to game publishers anymore.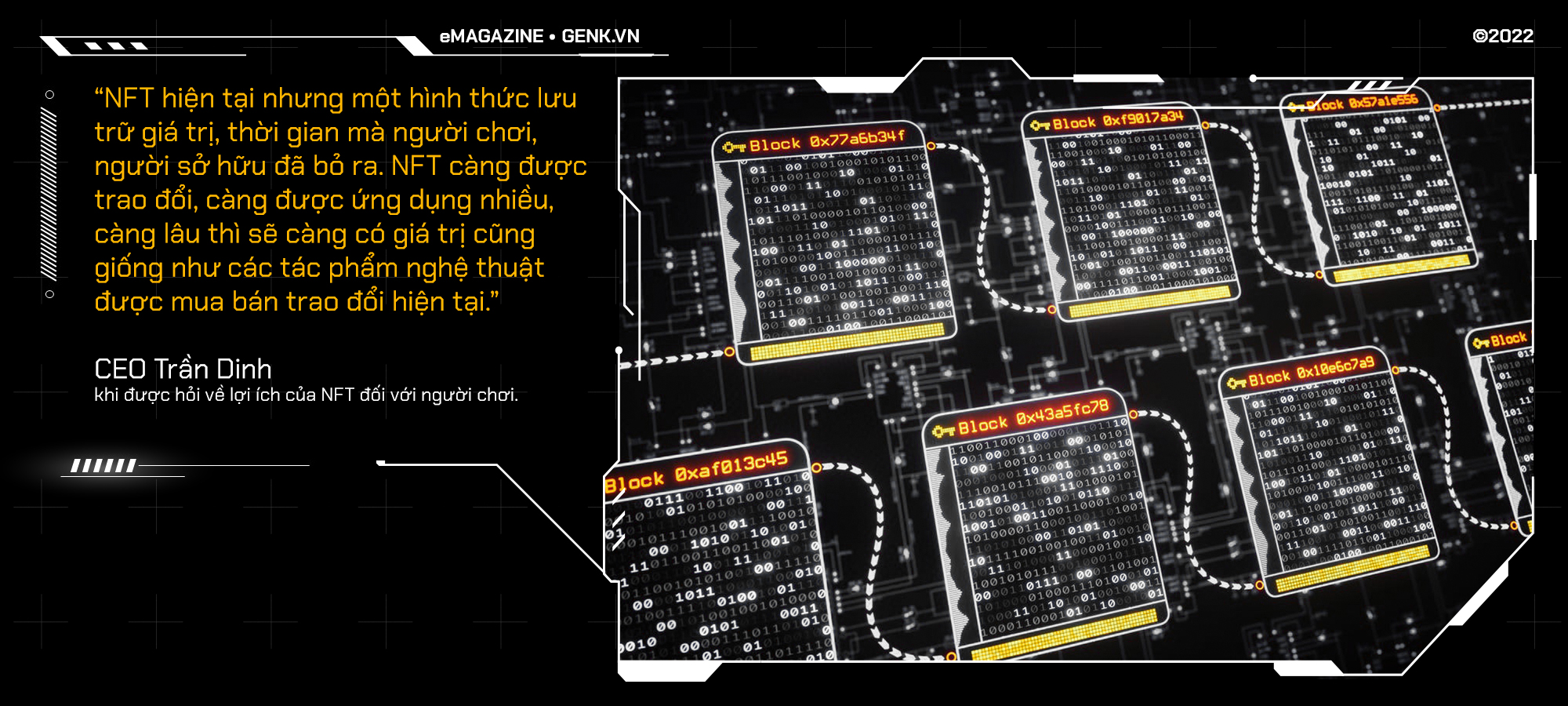 As digital assets stored on electronic storage media can be accurately traced to identify the owner of the asset, the "decentralization" of cryptocurrencies is highlighted as a way for allowing users to get rich in the digital economy, an economy born from technological breakthroughs.
Blockchain games, NFT in games are not simply "earning" terms that help developers follow trends, they are the new trends of technology in general and the game industry in particular.

https://genk.vn/hieu-ro-hon-ve-xu-huong-blockchain-hoa-nganh-game-va-vi-sao-day-se-la-dieu-co-loi-cho-game- fall-20220316123757057.chn
You are reading the article
Better understand the trend of blockchainization of the gaming industry and why it will be beneficial for gamers

at
Blogtuan.info
– Source:
genk.vn
– Read the original article
here