Business
Business blood, talent does not wait for age, make friends with all rich kids, the eldest has rumors about dating an A-list star of Vbiz
Son Kim Group is a corporation operating in 3 main fields of real estate, media and retail, with annual revenue of about VND 800 billion.
Son Kim Group was built from the previous name of Dai Thanh Cooperative – a famous cooperative in the leading textile industry in Vietnam. Only a few years after this cooperative came into operation, in 1987, after her husband unfortunately died of illness, a "single mother" Nguyen Thi Son excellently built up the family's illustrious fortune. this. Up to now, the leadership position of the group has been transferred to the 3rd generation – Mr. Nguyen Hoang Tuan, Chairman of Son Kim Group.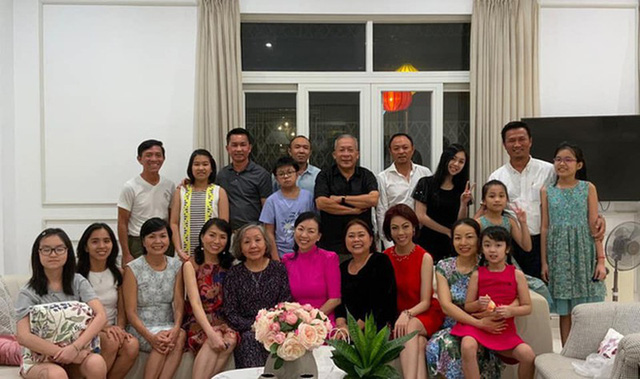 Son Kim's extended family is full every time they gather.
Seemingly inheriting his mother's calm and unobtrusive personality, Mr. Nguyen Hoang Tuan also continues to preserve this family culture when "keeping it" very carefully, not making it public to the media about his two children. with his talents: son Nguyen Hoang Viet and daughter Nguyen Khanh Linh.
Young master with business blood does not wait for age, is expected to receive the family's trillion-dollar inheritance
Nguyen Hoang Viet is 26 years old this year, a former student at Boston University in Massachusetts – USA. This is a university located at 42nd place in the list of the best universities in the United States and at 57th position in the Top 5 best universities in the world; According to assessment in 2021. The average tuition fee at the school is about 78,000 USD/year.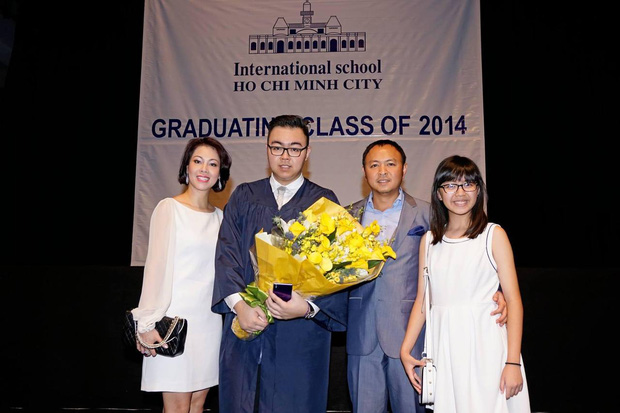 Graduation photo of young master Nguyen Hoang Viet taken with his parents and younger sister.
Since childhood, Hoang Viet has shown that she has "business blood" not inferior to her grandmother, businesswoman Nguyen Thi Son. Immediately after graduating from university, Hoang Viet immediately joined the family business in Massachusetts. Hoang Viet took over her grandmother's business at SEAEDI Corp – the abbreviation of Southeast Asia Education Development and Investment Joint Stock Company was established in 2005, is the Investor of Secondary School – Duy Tan High School. In addition, SEAEDI Corp also expanded its branch, invested and developed into SEAEDI LLC in Massachusetts to help students studying abroad in the US for housing, import and export business.
But over the past year and a half, with the complicated Covid-19 situation, Hoang Viet stayed in Vietnam and participated in more jobs in his homeland. "The eldest son" is also seen more by the public in his appearances at awards, participating in project management of Son Kim Group and at the company's charity works…
In the words of grandmother Nguyen Thi Son, "in the past, how she put pressure on her children, now she will put pressure on her grandchildren", because "time is very fast, we have to study and work, otherwise will 'relax on unwholesome behavior'.
Current Chairman of the Board of Directors of Son Kim – Mr. Nguyen Hoang Tuan
Considering the scale of Son Kim Group in Vietnam, the education sector directly managed by Hoang Viet is only a small part of this group. Other famous business segments of Son Kim Group, first of all, are real estate with a series of "trillion billion" projects with a prime location in Saigon. The most prominent of them is the high-class villa for the elite Serenity Sky Villas, which is said to be the residence Chi Pu has just moved in. In addition, Son Kim Land also has other prominent projects such as The Metropole Thu Thiem, Thu Thiem New Urban Area, An Khanh Ward, District 2, Ho Chi Minh City. In the retail segment, especially the fashion business, Son Kim Group is a fashion franchise business with famous brands such as Vera, Jockey, Dickies. In which, at the beginning of 2021, Vera had Chi Pu and a series of other famous stars advertising for its campaign in Vietnam. It is expected that in the future, Son Kim can continue to show his talent in larger businesses.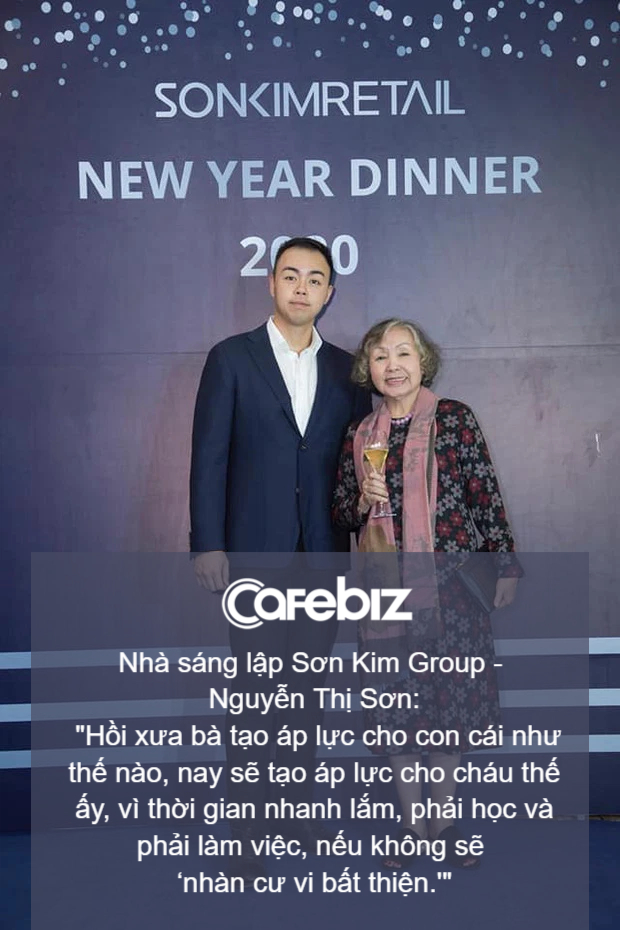 Hoang Viet took a photo with his grandmother Nguyen Thi Son.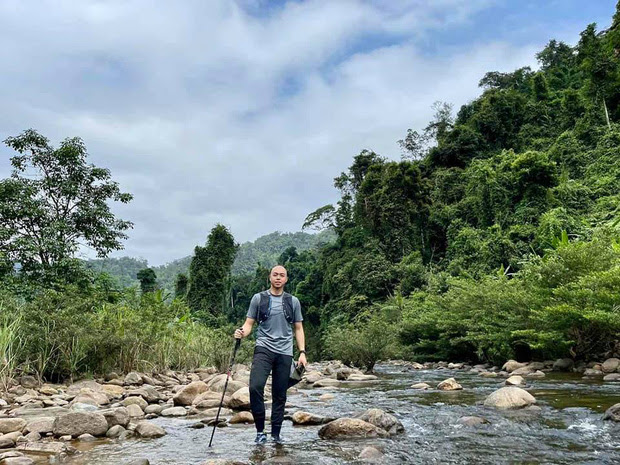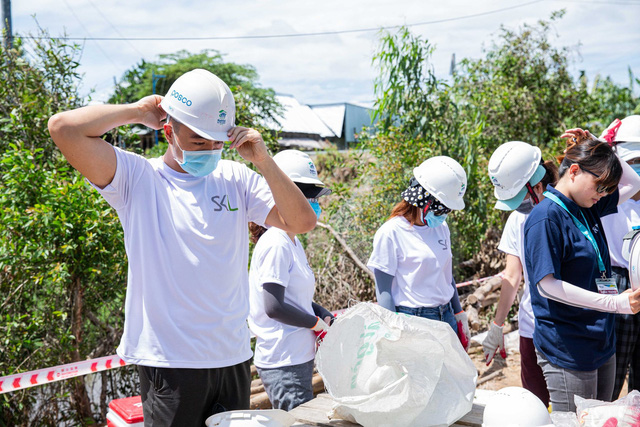 Nguyen Hoang Viet in the volunteer program to build a Sustainable House in the Mekong Delta of Son Kim Land.
The 'promising' predestined relationship of young master Son Kim Group with Chi Pu?
As a "warm boy" of a large corporation, Hoang Viet knows a lot of rich kids in Vietnam. Although tight-lipped, the young man is also known to be very close to the famous rich kid Tien Nguyen – the daughter of the "boss" of the Johnathan Hanh Nguyen brand.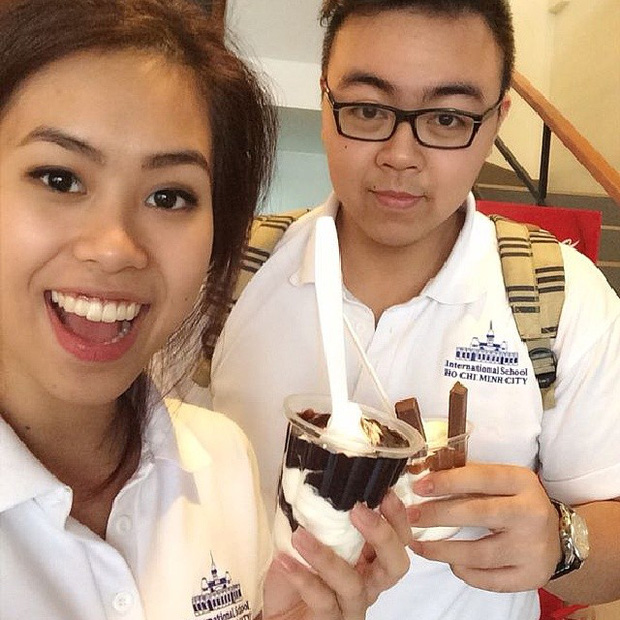 A joint photo of Tien Nguyen and the young man of a trillion-dollar corporation from his high school years at the International School of Ho Chi Minh City (ISHCMC) – one of the schools for the super-rich – upper-class in Saigon.
But notably, the reputation of Nguyen Hoang Viet is increasingly sought after by fans when the "warm boy" is said to have a special relationship with Chi Pu. It is since 2020 when Chi Pu shoots an advertisement for the lingerie brand Vera. It is known that Vera is a fashion brand of Son Kim Group, because Mr. Nguyen Hoang Tuan – Son's son – returning home after studying abroad has developed this special fashion segment of the company.
Vera brand was born in 1997 as a result of a joint venture between Son Kim and Quadrille Nishida with more than 40 years of experience. Vera's lingerie and pajamas products not only show the quality but also the understanding of the Vietnamese market. "In big countries, the lingerie market is very developed, while Vietnam still has no concept of this market," Nguyen Hoang Tuan said about the reason why Son Kim decided to invest in the field of lingerie.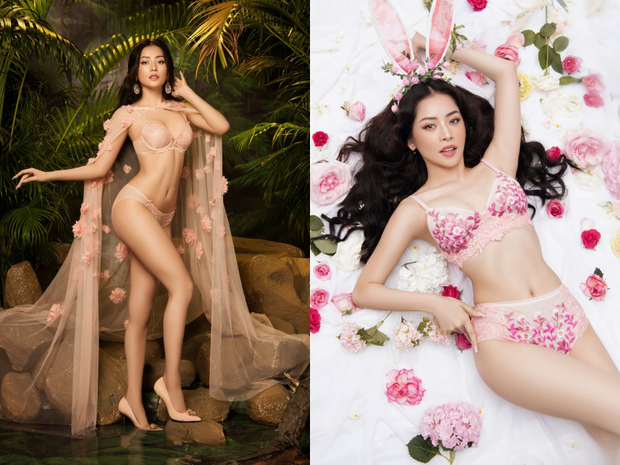 Chi Pu took a photo of an advertisement for Vera of Son Kim Group in 2020.
Chi Pu's predestined relationship with Son Kim Group has not ended when in mid-2021, this artist is said to have moved into a luxury villa owned by Son Kim Group located in the middle of District 3, HCM. The price of each apartment is worth a few tens of billions, even to own a penthouse in this real estate area, buyers have to spend about 100 billion VND.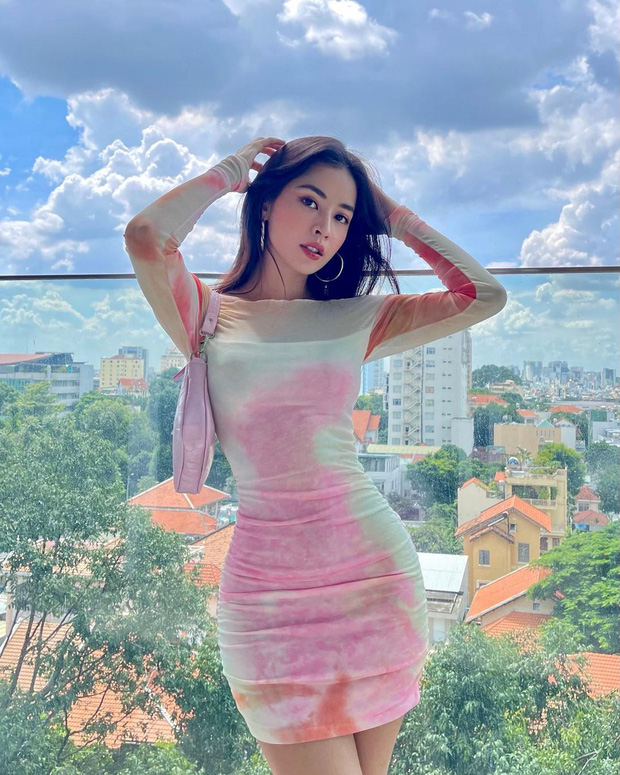 Close-up of the apartment with a very luxurious view Chi Pu has just moved in, located in the project of Son Kim Group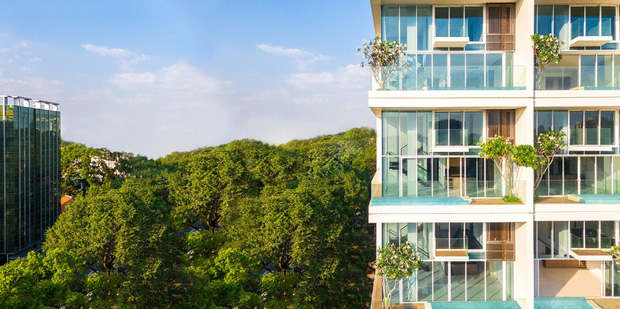 The high-rise villa project is likened to the "resort paradise" of the elite in the heart of Saigon
Recently, the dating rumor between the young master and Chi Pu has increased when the two often appear together at family parties. Most recently, she is said to have a "strawberry" appearance when she continues to participate in the luxurious dinner party of the family of a trillion-dollar corporation. In the panoramic clip of the party posted by a guest, Chi Pu and Hoang Viet's father – Mr. Nguyen Hoang Tuan also had close and special interactions.
Close interaction of Chi Pu and Mr. Nguyen Hoang Tuan, Chairman of Son Kim Group.
https://cafebiz.vn/nhung-nguoi-thua-ke-sang-gia-cua-gia-toc-son-kim-group-mau-king-doanh-tai-khong-doi-tuoi-ket-Giao- supply-toan-rich-kids-cau-cau-tin-don-hen-ho-elephant-stars-hang-a-cua-vbiz-20220316115835944.chn
According to the Law and readers
You are reading the article
Business blood, talent does not wait for age, make friends with all rich kids, the eldest has rumors about dating an A-list star of Vbiz

at
Blogtuan.info
– Source:
cafebiz.vn
– Read the original article
here