Meritorious Artist Kim Tu Long is a Cai Luong star familiar to most Vietnamese, from domestic to overseas. In addition to his illustrious career, Kim Tu Long made the audience curious when his private life "up and down rapids" with 3 wives.
At the age of 56, Kim Tu Long is living a full life with his third wife, also a famous reformed artist – Trinh Trinh.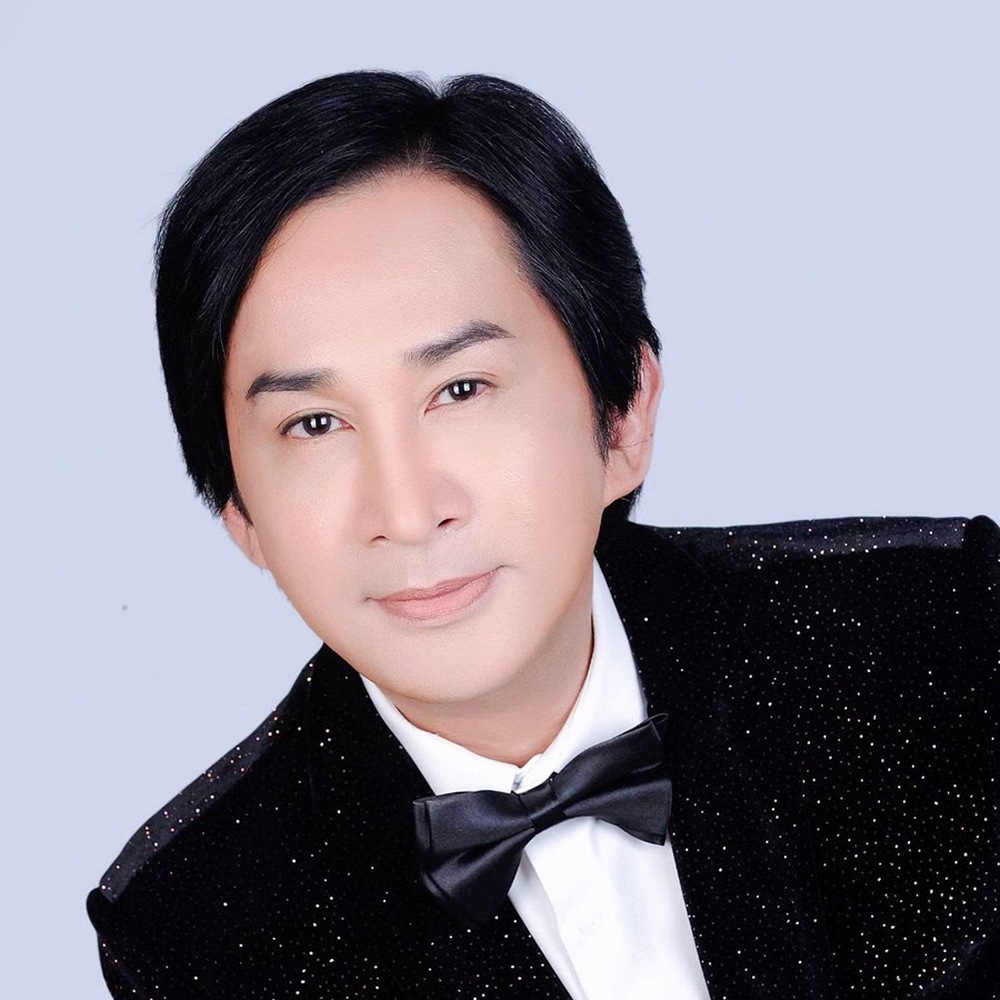 From the 2 bowls of pho to the cai luong star
Kim Tu Long's real name is Hoang Kim Long, born in 1966 in Saigon. He is famous for many lifetime roles such as: Y May (Y Ban and the fairies), Phan Luong (Beauty of Tien Chau wharf), Gia Dong (The Peony Fairy), Lu Bo (Phung Nghi Dinh), Black America (Living in love), Du Nhuong (Presentation) Leaping of the dragon robe), Dong Cheng (Ma Sieu took revenge)…
Kim Tu Long used to be an actor of the reformed troupes Tran Huu Trang, Huynh Long, Minh To, and Song Be.
He won the award for the most favorite actor pair, along with the excellent artist Ngoc Huyen in 1994, the gold medal of the National Professional Theater Festival in 1995, the Talented Face of the Artist in 2000, the Golden Mai Award. 2003 and many other awards.
However, to get those successes, to become a well-known name, Kim Tu Long had to work hard. He once said, when he first started singing, around 1986, his salary was only enough to buy 2 bowls of pho. Gradually, he sang well, was loved by the audience, and elected a new show to pay higher salaries.
Kim Tu Long once said: "I remember that day, when I went to sing, every 10 am sold out tickets. More and more audiences come to me day by day. Ticket sales are increasing day by day. The show saw a lot of audience, so I moved my salary up, from 2 bowls of pho to 10 bowls of pho.".
Kim Tu Long is a reformed star who is admired by audiences everywhere. Speaking of his heyday, he said: "At that time when I went to sing, the audience was crowded, a performance for 1000 spectators was normal. In the early years of my singing career, I sang at Dai Dong theater. After I finished singing, the audience stood on both sides of the road to welcome the artist.
Some people hold hands and feet, others coddle, others praise Kim Tu Long's handsomeness, and Thoai My's beauty. Someone gave a bottle of mineral water, someone gave a loaf of bread, someone gave a bag of fruit. You give a bag of water, a bag of fruit or put a small red envelope in your hand, open the money inside with sand for a whole night of singing.".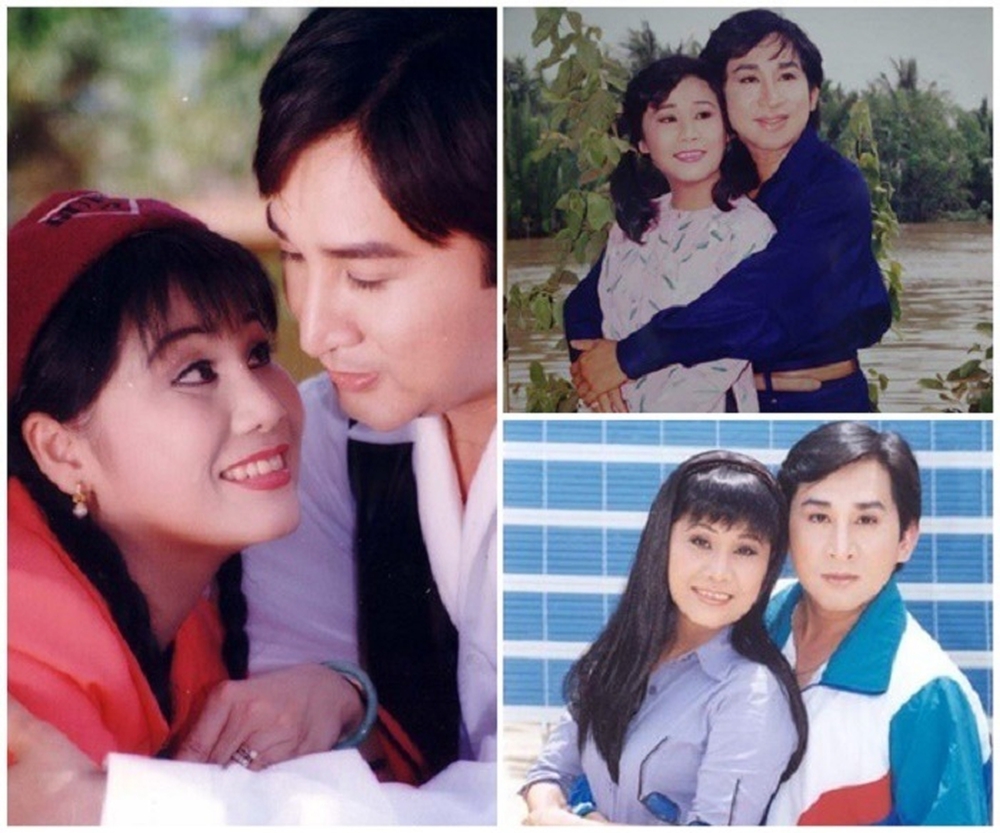 Kim Tu Long is one of the stars of the Cai Luong stage.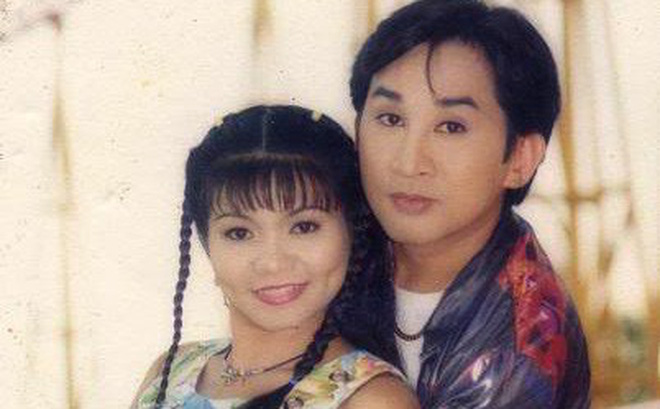 He used to be the idol of many people.
Have 1000 gold trees, love cars, be rich at the age of U60
Although reform has been in decline for decades, Kim Tu Long is one of the artists of this art who still has an abundant and comfortable life thanks to his trendy business mind.
Around the 2000s, Kim Tu Long held all 1,000 gold trees thanks to real estate trading. In the program "Stars to the throne", Kim Tu Long once said: "My family sold the house on Nguyen Tat Thanh street. A week later, someone called to ask to buy back the house I just bought on Nguyen Tri Phuong street for a higher price. I sold it and made a profit of 10 gold trees.
I bought another house for 110 gold trees, was about to build, but someone called and asked to buy it right away for 150 gold trees. About more than 1 year, I accidentally became a ground stork, a house stork. In the 2000s, I used to hold 1,000 gold trees".
Currently, in addition to artistic activities, Kim Tu Long is also busy with business. The Cai Luong star currently owns two buffet restaurants, a spa, and a coffee shop.
Thanks to a favorable business, Kim Tu Long has a rich life at the age of U60. He and his wife are currently living in a villa located in Dai Phuc isolated residential area, Binh Chanh district, Ho Chi Minh City.
In front of the villa, there is a small park for Kim Tu Long's youngest son to play every day. Kim Tu Long's villa has a cool garden, the interior is expensive feng shui items and high-class appliances.
Kim Tu Long has a rather luxurious hobby of the rich. He loves cars and changing cars as well as… changing clothes. The reformed star has changed up to 30 cars and is currently using Mercedes brand cars.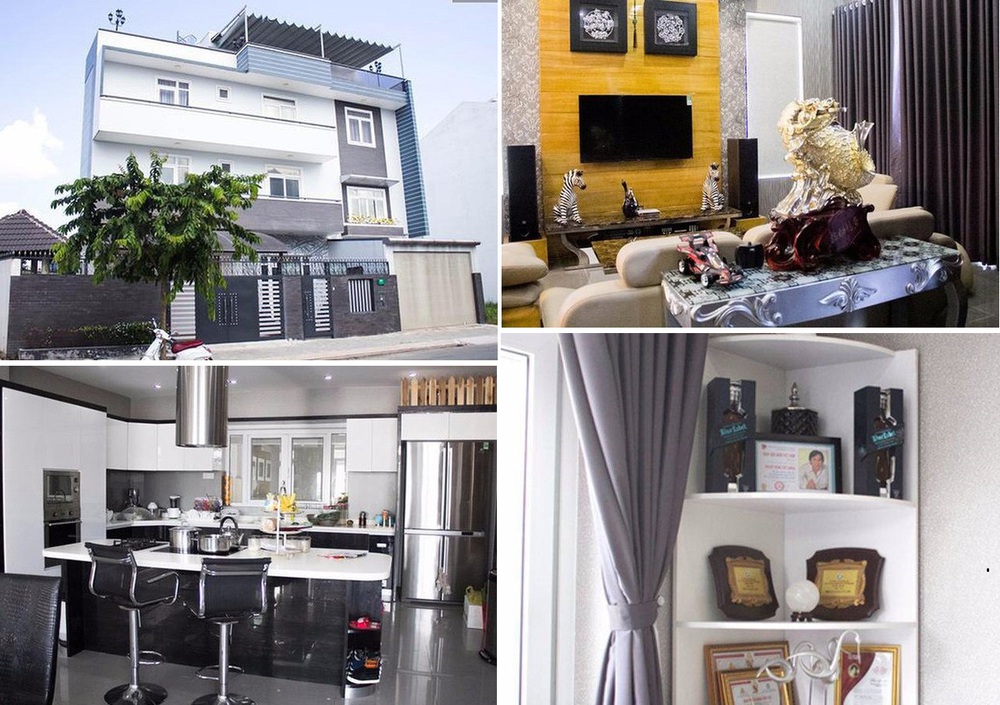 Living space of Meritorious Artist Kim Tu Long.
However, Kim Tu Long said, he is a person who does not spend wastefully but knows how to accumulate and think long-term for the future. He once shared: "I spend wisely, never without extravagance. I also don't have the habit of eating, drinking, or hanging out in bars.
I spend my life only on cars, and I don't spend money on anything else. If I have 10 dong, I try to spend 2 dong, and I'll keep it for my family."
3 wives, always broke up with civilization
In addition to a solid career, Kim Tu Long is known to be a very flowery person. He went through the boat 3 times. Although divorced, the male artist's relationship with his ex-wives is very good.
Kim Tu Long got married for the first time when he was over 30 years old. It was a secret marriage. Actress Maika (real name Hoang Kim Phung) is the result of that first marriage. Because the male artist is too busy with art, the husband and wife rarely spend time together. Conflicts also arise from here and lead to separation.
After divorcing his first wife, Kim Tu Long married a second time with the sister of famous player Nguyen Hong Son – Cam Tu. They met in 1995 while he was acting in Hanoi. After nearly 4 years of learning, the two got married in July 1998 and had two more daughters, Hoang Gia Linh and Hoang Gia Han.
However, this marriage suddenly broke up, causing many people to regret. Finally, he married artist Trinh Trinh and has two sons, Hoang Gia Khanh and Hoang Gia Khiem. Although they have been together for 11 years (since 2011) and have two children together, the couple has not yet held a wedding ceremony.

Kim Tu Long and 2 ex-wives.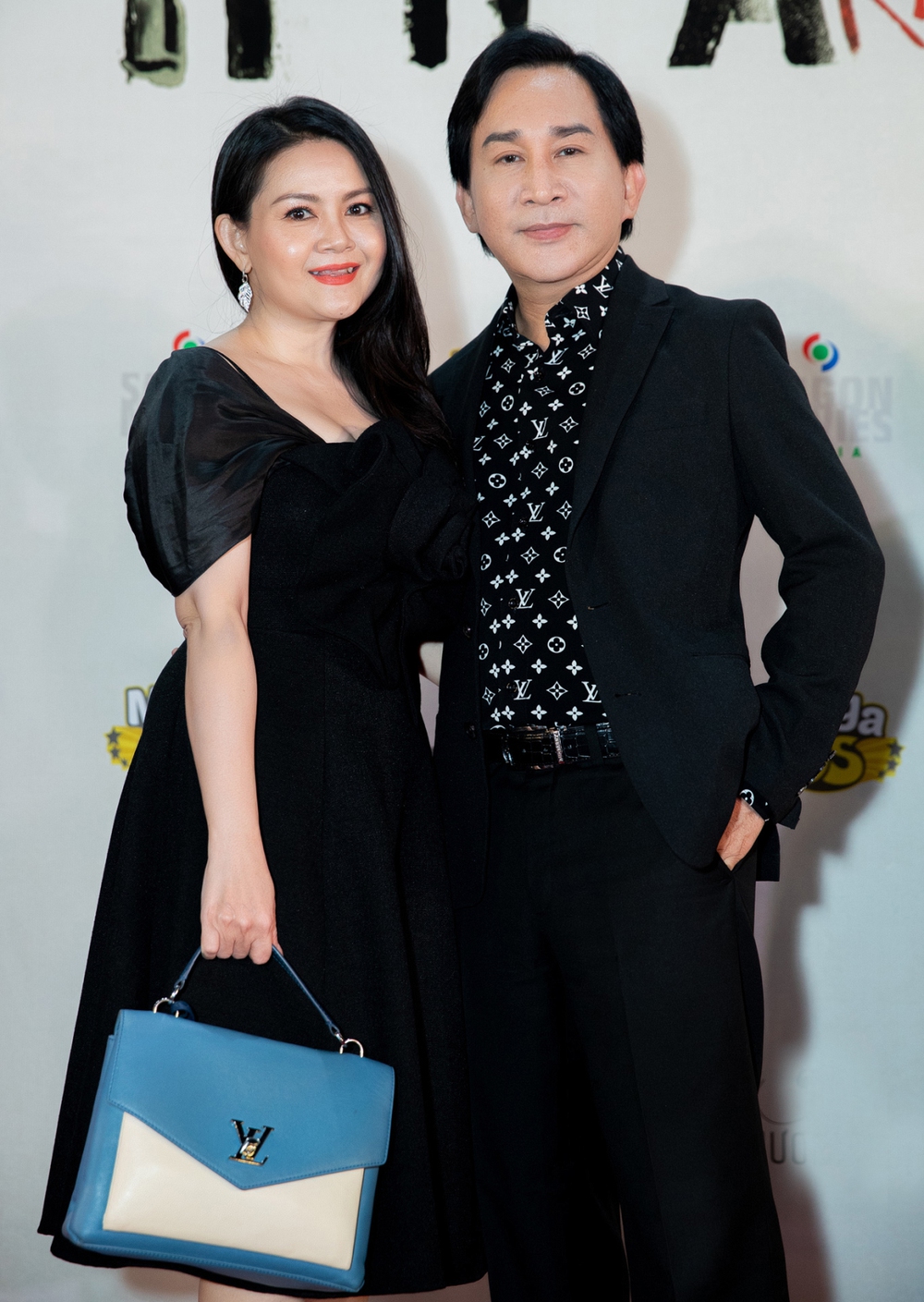 And the current wife, although not yet married – artist Trinh Trinh.
However, it is worth mentioning that the relationship between Kim Tu Long and his two ex-wives, as well as the relationship between his current wife and his ex-wife are all very good.
Artist Kim Tu Long himself shared: "I have been through 3 wives, but when we broke up, we still kept civilized and polite with each other so that our children could get along. That is also the basic and minimal culture that needs to be maintained after marriage."
Sharing about his current life after many breakdowns, Kim Tu Long expressed: "The broken, broken pieces of the past give me experiences to live better in the present. I find life now so happy, giving me a sense of fulfillment. That's really it, I think it's enough for a human life.".
https://soha.vn/kim-tu-long-thay-xe-hoi-nhu-thay-ao-3-doi-vo-va-cuoc-song-sung-tuc-o-tuoi-u60-20220315182041577. htm
You are reading the article
Changing cars is like changing clothes, 3 wives and a prosperous life at the age of U60

at
Blogtuan.info
– Source:
Soha.vn
– Read the original article
here