Life Style
Sức Khỏe
Craving for 6 foods that warn the body of lack of substances and diseases
Doctor Lou Zhongliang, Chairman of the Taiwan Association of Health Care and Prevention of Traditional Medicine, shared that appetite is related to the human brain and nerves.
Lack of nutrients in the body Nutrition will send a message through the brain to the food receiving organ, ie "mouth", wanting us to supplement the nutrition that the body is lacking. In addition, sudden cravings also warn you that you are suffering from some dangerous diseases.
Suddenly craving for these 6 foods, you should pay attention to your health
1. Craving for sweets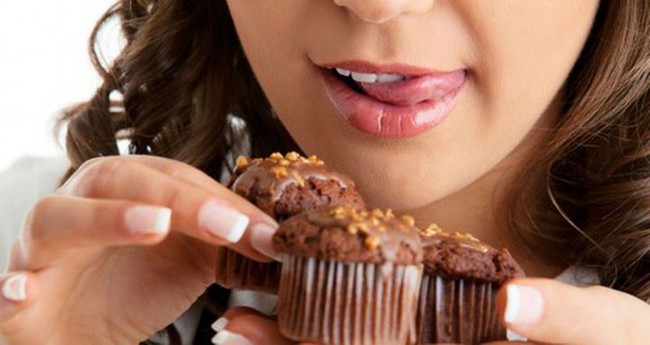 This is because the body does not have enough energy. In addition, when feeling too mentally stressed or tired due to work or study, many people will look to food to relieve themselves. The hormone cortisol (stress) will make your body crave more, but once you have eaten, it still won't be enough.
At this time, instead of looking for semi-sweet dishes, baked goods containing a lot of sugar, you should snack on sandwiches with tea or fruit and vegetable salad, so that your blood sugar does not fluctuate.
2. Craving for meat and burgers
If you suddenly start eating burgers, think about what exactly is making you crave them. It may be Red meat. First of all, meat contains a lot of protein, so your body may be lacking in this substance. Second, red meat contains iron, zinc and B vitamins. You can add pork liver, eggs, pig blood, red beans or milk.
3. Craving for ice cubes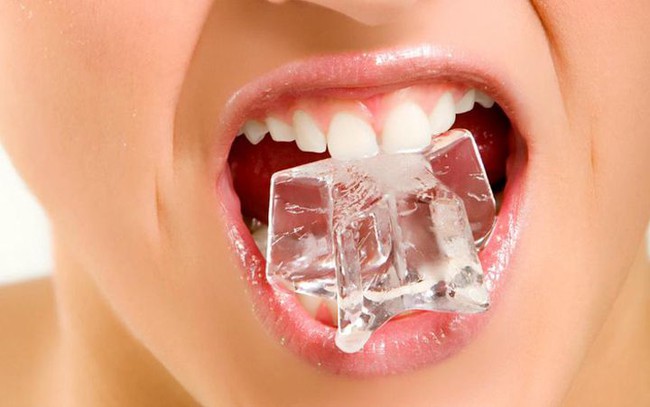 Experts point out that, if you suddenly like to chew hard objects, especially like to chew ice, your body may have iron deficiency anemia. Scientists theorize that chewing ice can increase blood flow to the brain, counteracting the decline caused by iron deficiency. Or maybe because of blocks fibroids and other gynecological tumors.
Red amaranth, meat, pig's blood … contain a lot of iron, and vitamin C can also help iron absorb better such as: guava, tomato, citrus, …
4. Craving for fried food
Craving foods high in fat, EFA (essential fatty acid) deficiency is often the culprit. Instead of pizza or fried chicken, eat avocado, a tablespoon of coconut or flaxseed oil, salad with olive oil and balsamic vinegar, or dip bread with olive oil.
Nuts contain healthy fatty acids that are also healthy. In addition, you should eat fatty fish such as salmon, herring or take fish oil supplements. Remember, your brain is 60% fat and your body needs fat to stay healthy.
5. Craving for chocolate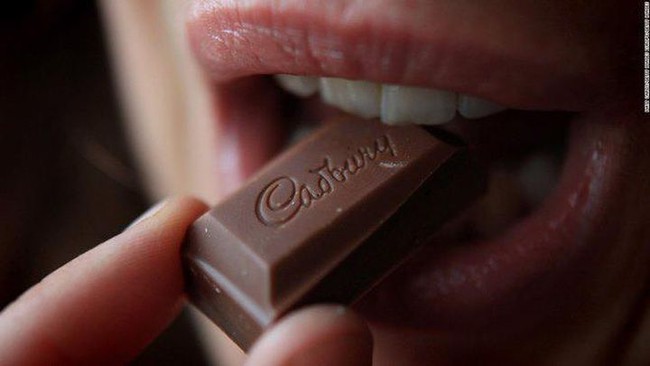 Normally, migraines usually occur a few minutes or three days before, and the sufferer is craving chocolate at that time. In addition, research by the American Chemical Society shows that if you constantly crave chocolate, you may be suffering from depression.
In addition, craving chocolate makes you more likely to lack nutrients such as magnesium, chromium, and B vitamins. Therefore, you should get nutrients from supplements or eat 70% dark chocolate (or higher). ), as it is rich in magnesium. Eating almonds also helps reduce this craving, as they contain a lot of magnesium.
6. Craving for water
Usually high blood sugar leads to constant cravings for water. Therefore, when suddenly the body has this sign, you should consult your doctor and check your blood sugar as quickly as possible.
Because when the blood sugar level is too high, the body tries to let the excess sugar out through the urine. But the more water you drink, the more you will urinate, and this further increases thirst.
In addition, doctor Lau Trung Luong emphasized that eating is the happiness of most people, but excessive appetite is an abnormal condition, it can damage the spleen and harm the function of the stomach. .
Doctor Lau Trung Luong reminds, if you feel hungry, you can drink a glass of water and wait for 20 minutes, if you are no longer hungry, it may just be a temporary false sense of urgency.
(Source: Ettoday)
https://afamily.vn/neu-ban-dot-nhien-them-6-loai-thuc-pham-nay-canh-bao-co-the-vua-thieu-chat-vua-de-bi-benh- 202230117210012.chn
You are reading the article
Craving for 6 foods that warn the body of lack of substances and diseases

at
Blogtuan.info
– Source:
Afamily.vn
– Read the original article
here