Even though I haven't watched it yet Squid Game (Squid Game), you must have heard about this stormy movie last year. This Netflix product quickly rose to the number one position of the most popular program in many countries.
This survival horror movie tells the story of 456 participants in a very popular children's game competition in Korea. Those are the people who risk their lives for a chance to win 45.6 billion won (840 billion VND).
When you look into this survival contest, you'll find lessons that resonate with the real world around protecting your finances and the insecurities money trouble can create. Bad decisions about money can have dire consequences. Here are 5 lessons you need to keep in mind to avoid a financial crisis in real life.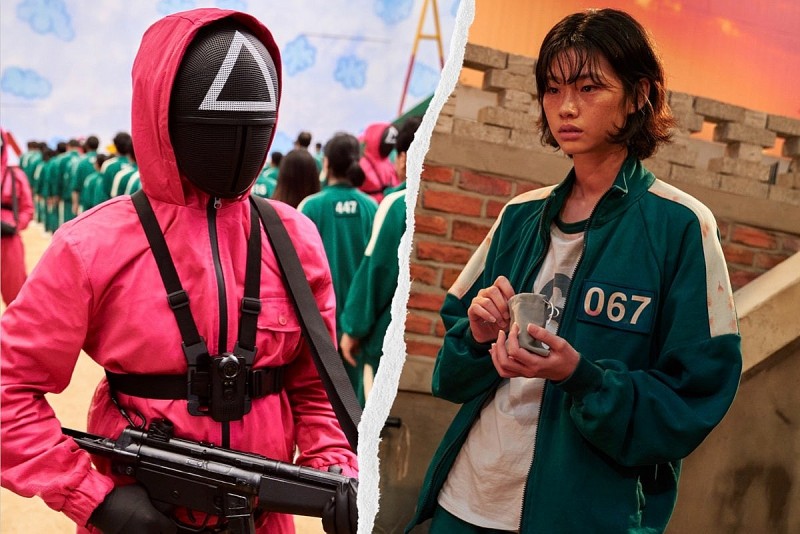 1. Don't put all your eggs in one basket
"Don't put all your eggs in one basket," Cho Sang-woo told the team one round. Indeed, this is true especially in the investment context. By diversifying the "eggs" in the basket, the risk of investments will be significantly reduced. Of course, profits always come with risks.
Song diversify is a way to manage the performance of your portfolio based on your investment goals, not "avoid" all possible risks.By allocating assets into the right forms, you can keep firmly "oars" even in the most volatile market days.
2. Take control of your personal finances
To pay off the debt, 456 people risked their lives just to win the cash prize. This reinforces the importance of money management. You should plan ahead so you don't end up in a bad financial situation.
Before applying for any loan, you should think about the following sentences:
– Can you afford to pay both principal and interest every month?
– How much interest is generated?
– How long is the repayment period?
– Do you have a good credit score?
– Is there a better option than taking out a loan?
Think carefully before taking out a loan. Because it can erode every hard-earned dollar you have. What's more, your mental health can take a hit, as you have to think about your debt repayment story every day. Even risking their lives like the players in the movie!
3. Insurance is very important
In "The Squid Game", the main character Seong Gi-Hun's mother is sick but cannot be treated, because her son cancels his health insurance and spends all his money on gambling.
With medical care becoming more and more expensive, especially with service treatments, it is wiser to have both public policy health insurance and life insurance. Insurance policies may pay you a sum of money for treatment in the event of an unfortunate event. In return, you will lose a small amount of money upfront and have to pay a recurring premium if you buy a life insurance policy.
4. Gambling is never a reliable source of income
Gambling is a dangerous addiction that can ruin lives and tear families apart. It is vividly and realistically described in the movie "In playing squid".
Gambler Seong Gi-Hun spent his mother's money gambling in horse races. He played with blind optimism about doubling his capital. In the end, losing everything for the sake of making money is not so easy.
Let's define a clear line between gambling and investing. Make sure you're on the right track with your investment strategy with serious research and learning. Investment risk can be reduced if you maintain discipline, avoid being carried away by fear and greed.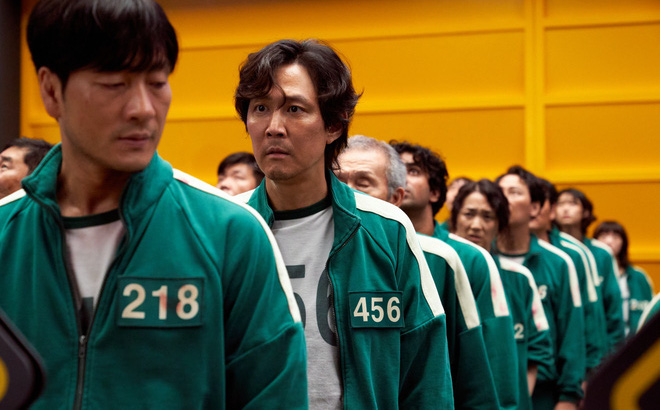 5. Life is a journey, not a race
It sounds cliché but the reality is that life should be a race. A case in point is Cho Sang-woo, who grew up in the same neighborhood as Seong Gi-Hun, graduated from a prestigious university and got a good job.
However, due to misappropriating the company's money, Sang-woo brings himself to a boiling state and ends up participating in a secret survival game with Seong Gi-Hun. Sang-woo initially takes the lead in the "life" race, has a decent career and education, but because of bad financial decisions, he puts himself in dire straits.
Moreover, the first two games in the Ink Game have shown us that it doesn't matter if you are a little slow in life. Sometimes, slow and steady will win the race such as the older man Il-nam.
The choices you make today determine your future. Time waits for no one – start investing in yourself today so you never have to go through the same troubles as Seong Gi-Hun.
Money is not everything. However, you cannot deny the importance of financial planning.
Photo: synthetic
https://kenh14.vn/dung-cho-het-trung-vao-1-gio-nguyen-tac-so-1-giup-ban-sinh-ton-du-chuyen-tien-nong-khac-nghiet- the-nao-20220316094732102.chn
You are reading the article
"Don't put all your eggs in one basket"

at
Blogtuan.info
– Source:
Kenh14.Vn
– Read the original article
here