Giải trí
Xem ăn chơi
Food during the subsidy period, now a delicious and very popular specialty, 500,000 VND/kg
Parrotfish (also known as catfish or parrotfish) belong to the order sea bass, discovered in 1810 in the waters of the Indian Ocean. They live mainly in saltwater habitats on coral reefs, rocks, and seagrass beds.
Cockatoo fish does not have a beautiful appearance, but the flesh is very tasty and attractive. Fish when they reach adulthood have a soft, flat body, about 30-50 cm long and depending on the species, body size will vary. But the most recognizable common points are the large round head, distorted mouth and small eyes.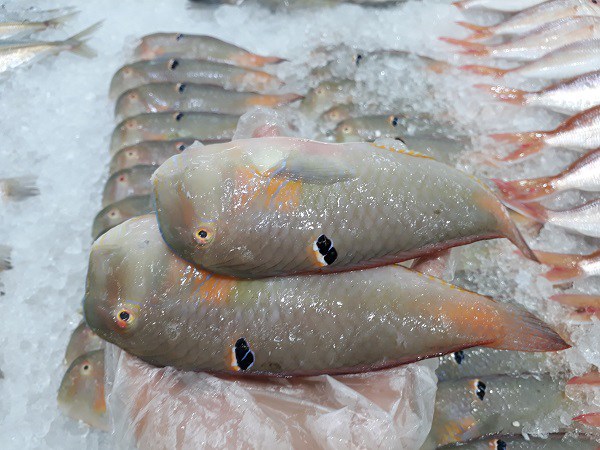 Cockatoo fish does not have a beautiful appearance, but the flesh is very tasty and attractive.
The body is elongated, the back has long fins, the pelvic and pectoral fins are soft. On the body of the fish there are black stripes or yellow black spots. In particular, body color changes according to each stage of growth, where when young they are dark red or brown; In the adult stage, the color changes to blue and then it is decorated with some pink or yellow patches.
In Vietnam, parrotfish are abundant in the central and southwestern provinces. Ngoc Hang (35 years, Kien Giang) said: "The sea in my hometown is full of parrotfish. They have 100 species, but mostly there are humpbacks and blue parrots.
– The humpback parrot fish has a very large adult body, reaching 1.3m in length and weighing 46kg. They are characterized by: their heads are enlarged, erect; very large teeth, like human teeth, protruding outside the oral cavity; blue body with a hint of pink; the body has 5 white dots arranged in a row on top of the body; long live….
– Blue parrot fish is a common fish in the waters of our country. They have the following characteristics: relatively large body size, reaching 1.3m in length; toned body and round head; a slightly bent pointed beak similar to that of a parrot; round body, hot flesh, big scales…".
According to Mrs. Ngoc Hang, long ago in the West, poor people used to go to the sea to catch parrot fish to eat. Now they have suddenly become a specialty, when in season, parrotfish can easily go to the market or fishing spot to buy fresh parrotfish for 100,000 VND/kg. In the North or Central region, you can only order dried parrot fish at specialty seafood shops or supermarkets at a fairly high price: VND 260,000/kg blue sardines, VND 500,000/kg humpback fish.
From parrot fish, Western people can process it into various delicious dishes such as stew, fried, sour soup…
Parrot fish cooked in sour soup
This is the favorite food of many people, the ingredients include fresh parrot fish, tomatoes, crocodile, spices… Grouper is cleaned, drained and then soaked with spices. Boil the tomatoes and crocodile in water until tender, then strain the water and then add the fish to cook. When the fish is almost dead, taste the marinade. When the fish is cooked, add the onions, coriander and cumin.
Parrot fish soup that is enjoyed warm and served with fresh vegetables will be much more delicious.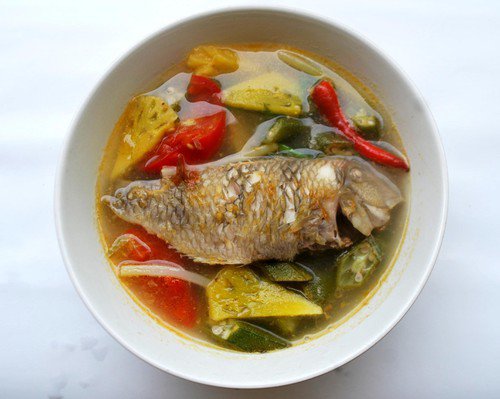 Crispy Fried Cod
This is an easy dish and very nutritious. Ingredients to prepare: fresh parrot fish, seasoning powder, chili citronella. Clean the fish, leave it whole, then soak it in the spices for about 10 minutes. Then you fry the fish in oil until golden and you can enjoy it.
Boiled parrot fish
Considered a simple dish but very generous. The ingredients include parrot fish, galangal, crocodile, spices. Parrot fish cleaned, cut into pieces, marinated with herbs. When everything is submerged, add water and bring it to the fire. When the water dries up, the cooked fish can be served with hot rice.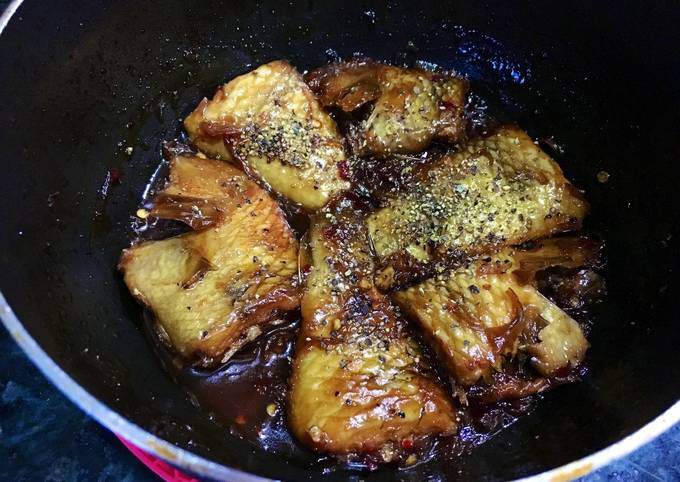 You are reading the article
Food during the subsidy period, now a delicious and very popular specialty, 500,000 VND/kg
at Blogtuan.info – Source: Eva.vn – Read the original article here