Giới trẻ
Hanoi's young people have a fever to find the way of brilliant yellow maple flowers in Ha Dong district
The song 'Hanoi 12 seasons of flowers' doesn't seem to be enough to describe the beauty of flowers blooming in the capital. Because the flower streets in Hanoi appear more and more brilliant.
Just last week, young Hanoians also flocked to take pictures "check-in" with the trees in the changing season, the fallen leaves dyed the road yellow, creating a romantic scene like in Korean movies. However, today, netizens were once again searching for the address where the street was filled with brilliant yellow flowers.
The reason is because last night, on a social networking group of more than 940,000 members, there was a post with a bunch of photos of a street dyed bright yellow by maple trees. The poster shared: "Hanoi also has very beautiful places! It's not necessary to plant red leaves."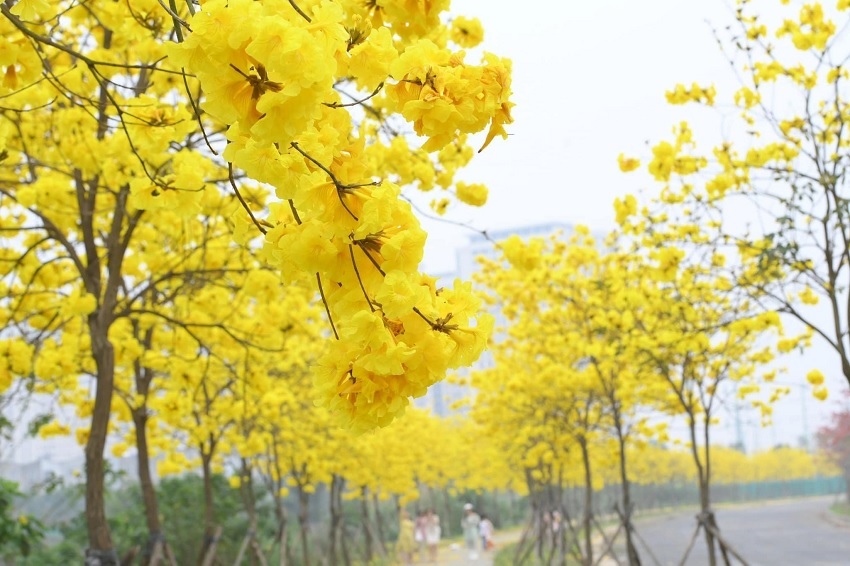 The length of the road is about 400m long, the colorful yellow wind flowers are attracting young people
Very quickly, the post attracted tens of thousands of likes, emotions and comments from netizens. Many people flocked to ask each other which road this is, can I come to take pictures?… Under the comments, many people also showed off photos taken at this brilliant yellow flower road.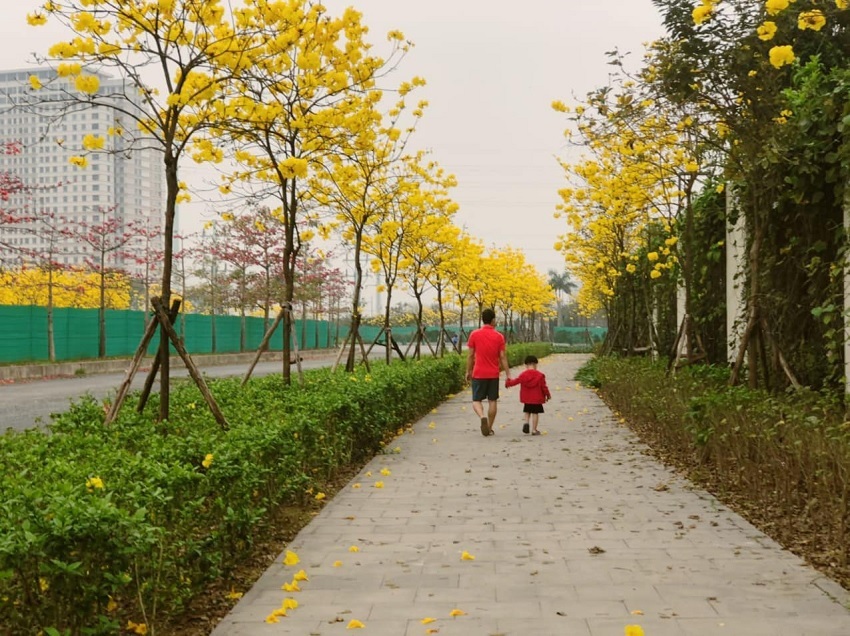 The new golden maple trees were planted in the urban area but have already bloomed brilliantly. Photo: Facebook Le Thuy Nga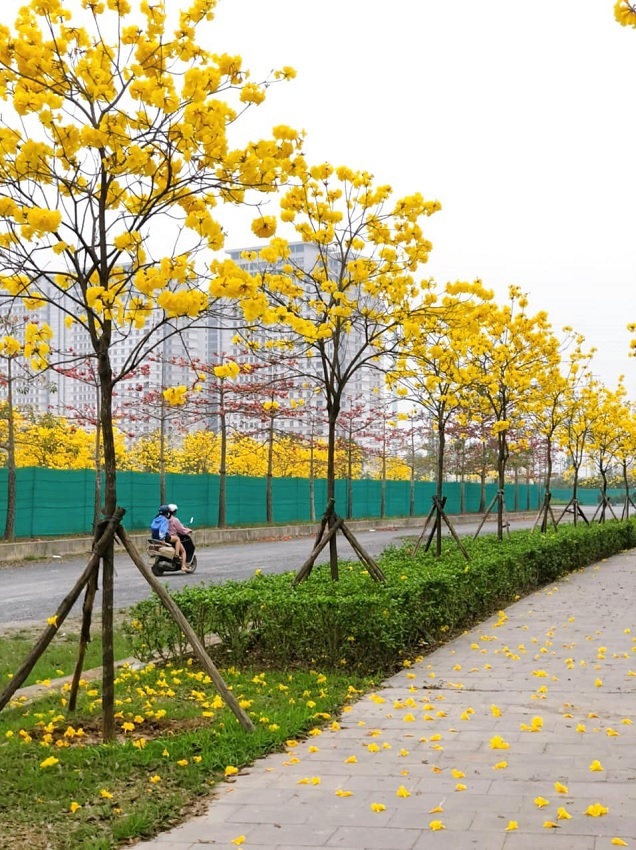 The maple tree is native to South America, grown as an ornamental in urban areas. Photo: Facebook Le Thuy Nga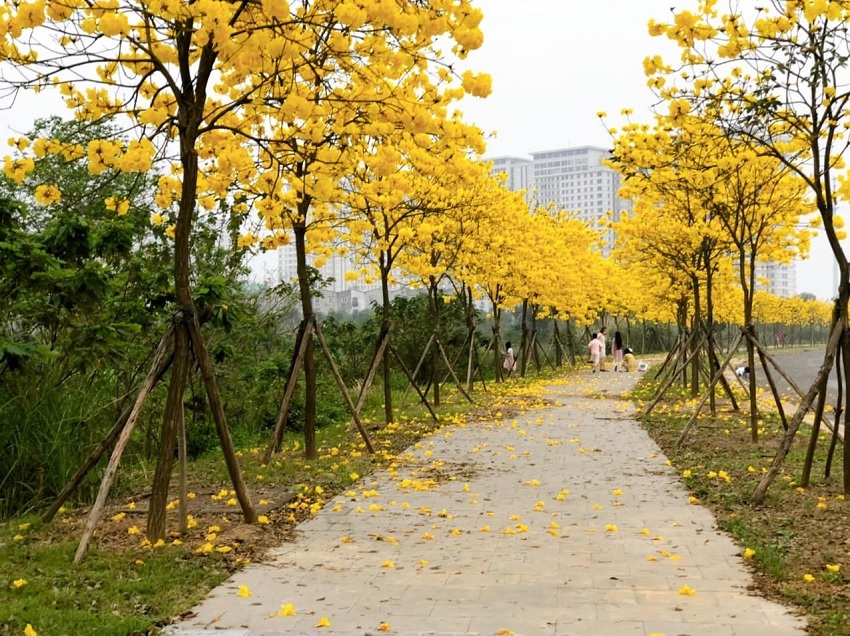 The tree has lost all its leaves, leaving only clusters of yellow flowers like bells, so it is also known as yellow bell flowers. Photo: Facebook Le Thuy Nga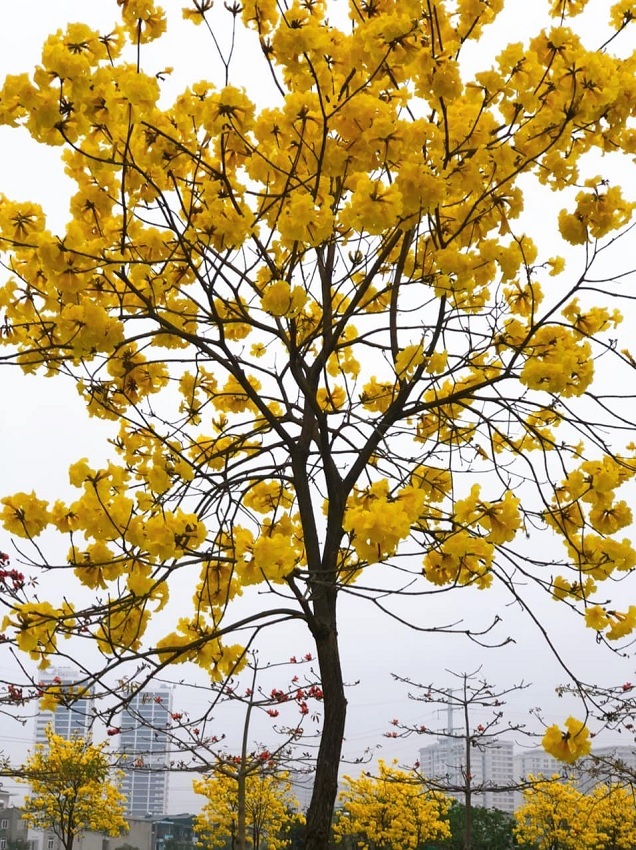 The fragile yellow maple flower cluster only blooms for a few days and then fades. Photo: Facebook Le Thuy Nga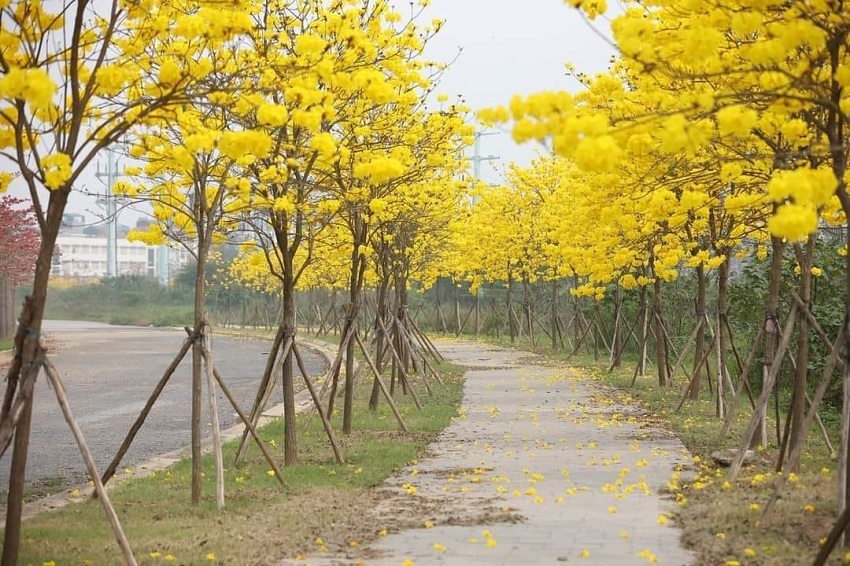 This is a large hardwood tree, usually from 2m to 7m tall. Photo: Facebook Huong Vu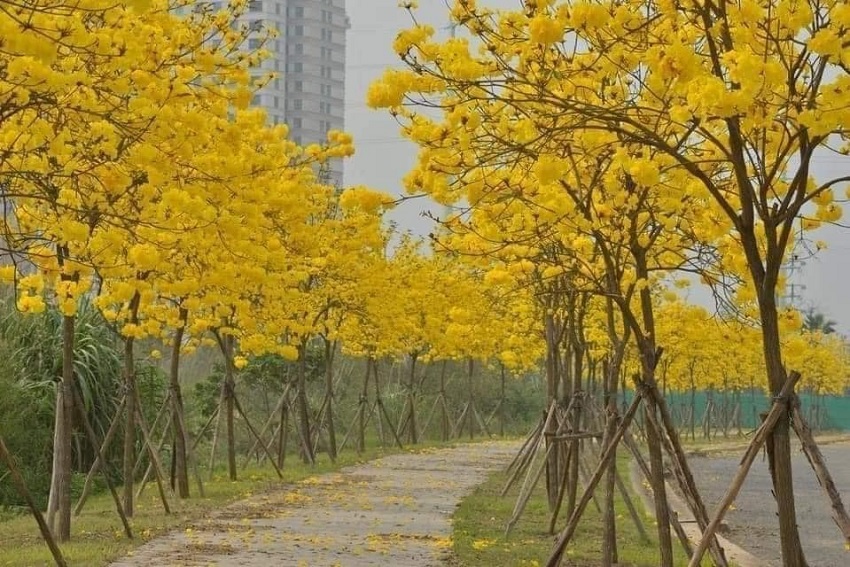 In the dry season, the tree will drop its leaves and begin to bloom. Photo: Facebook Trang Do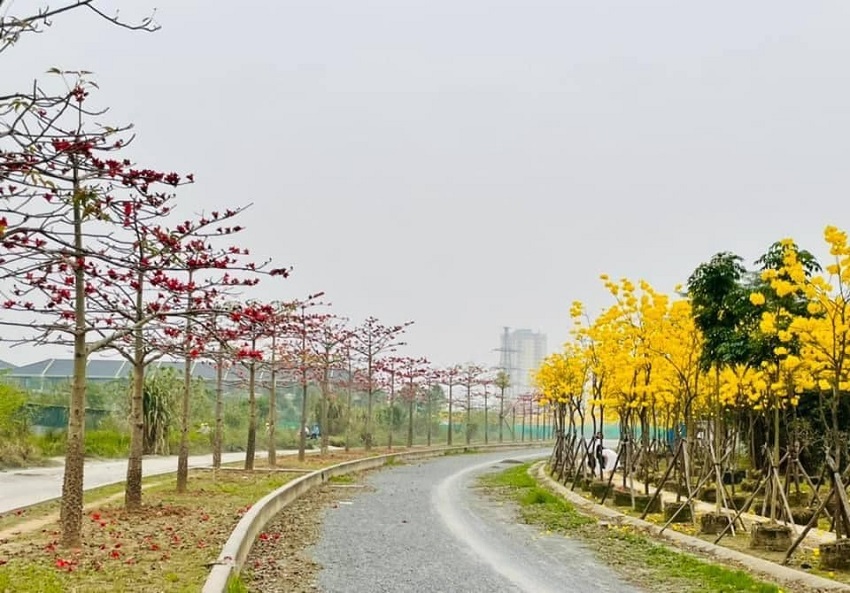 On this nearly half-kilometer stretch of road, there are rows of rice-flowering trees interspersed with red flames. Photo: Facebook Vu Dinh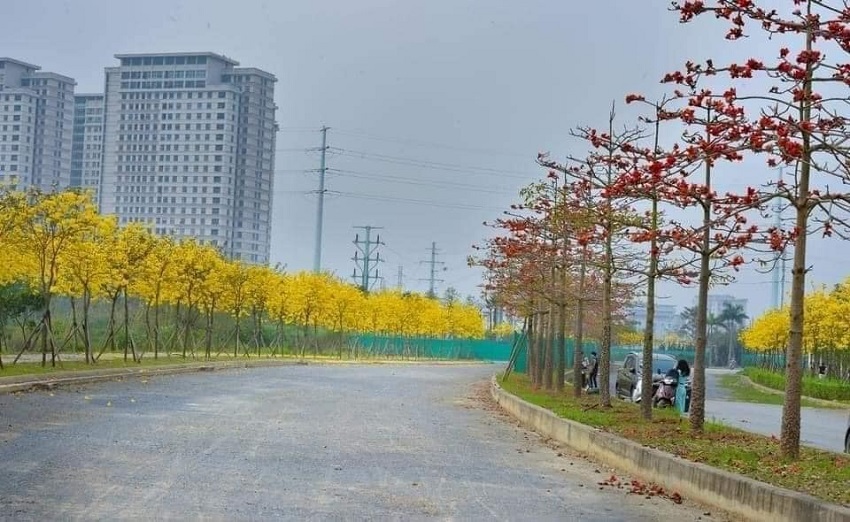 Newly planted trees, but in season, they are already blooming. Photo: Facebook Trang Do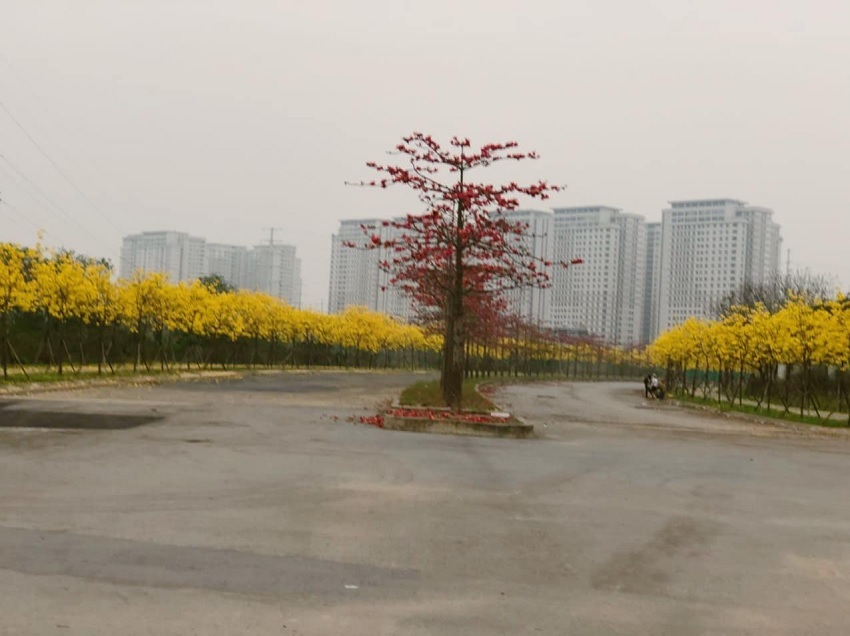 The scene of rows of red rice flowers stands out between two rows of yellow flowers. Photo: Facebook Le Thuy Nga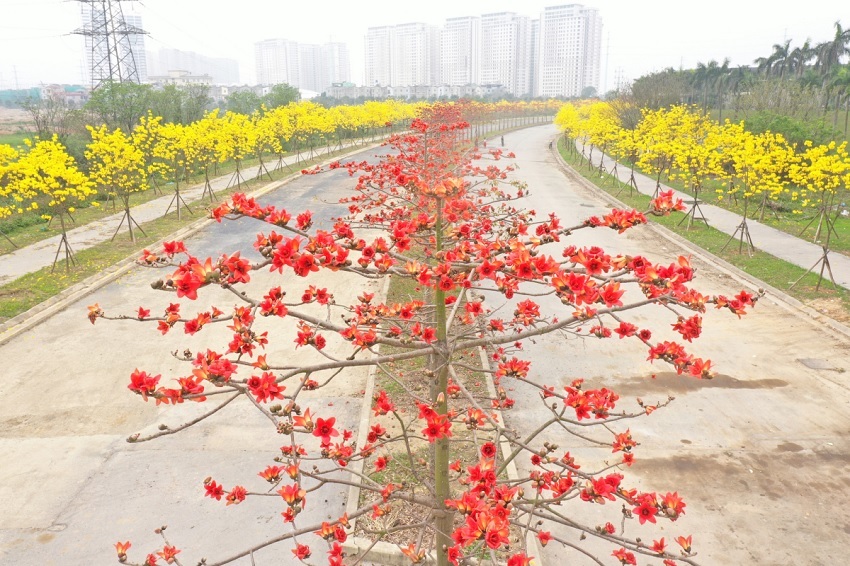 Perhaps this week, the street in the Park City urban area (Ha Dong district, Hanoi) will attract a large number of young people to take pictures to check-in. Photo: Vu Minh Quan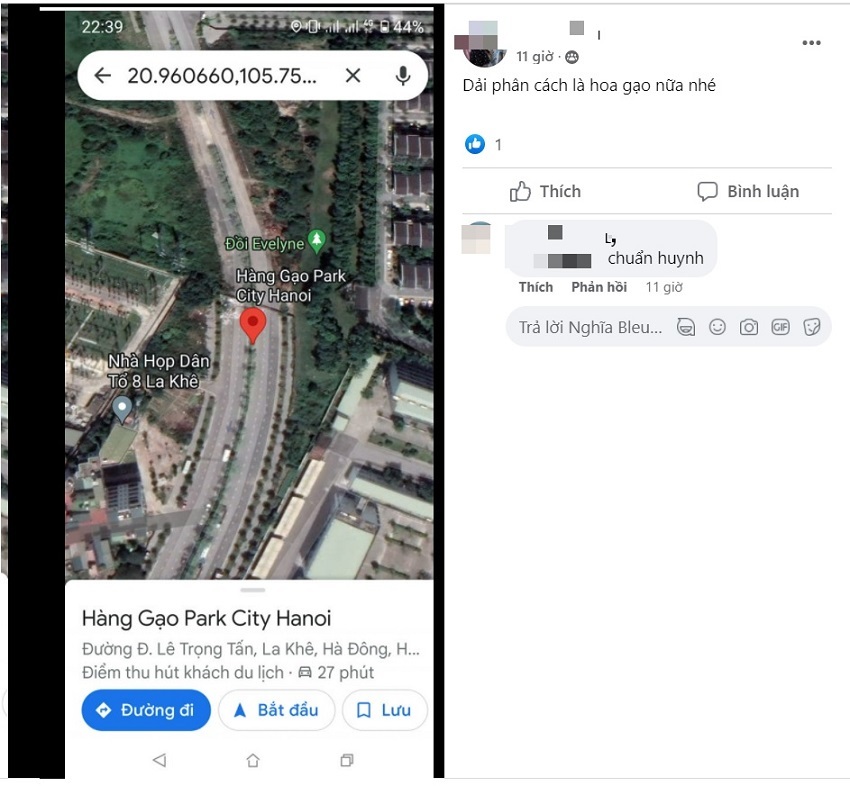 A facebook account has been very careful to share the coordinates of the brilliant flower route so that young people can easily find it when they want to take pictures.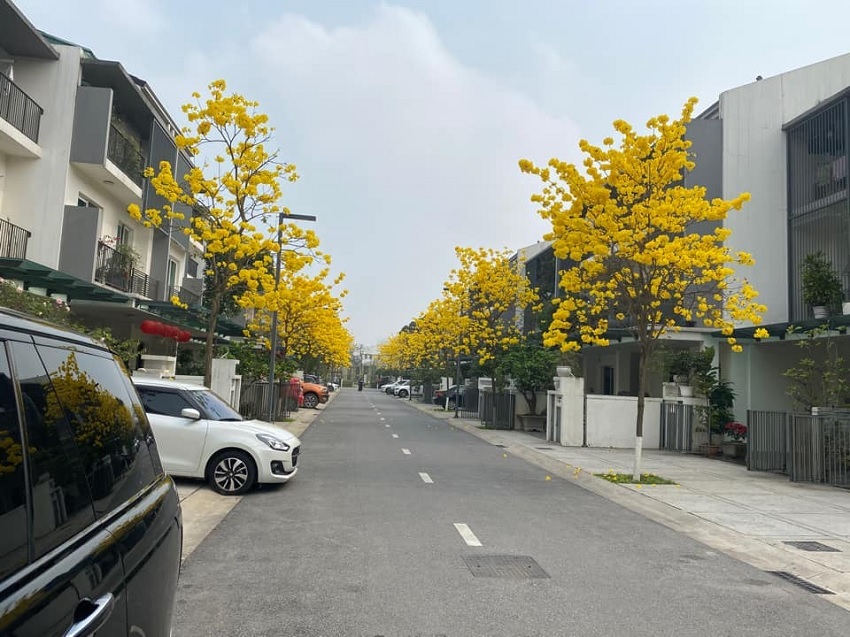 The villas in the urban area also suddenly seem to be wearing a new shirt. Facebook photo Tuan Anh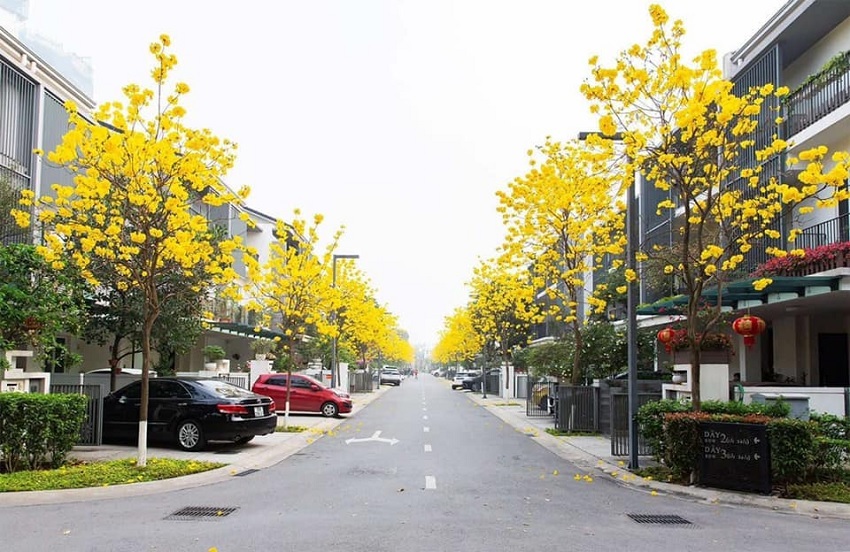 Many people admire this scene, which is not inferior to that in foreign romantic movies. Photo: Facebook Le Quang Vinh
(Clip: Facebook Tong Tran Thach)
There is nothing more peaceful than walking together under the rows of maple flowers blooming in their brilliant yellow at the end of spring. Please take the time to come here to check-in.
Lam Giang
Photo: MXH
You are reading the article
Hanoi's young people have a fever to find the way of brilliant yellow maple flowers in Ha Dong district

at
Blogtuan.info
– Source:
infonet.vietnamnet.vn
– Read the original article
here