Business
How does virtual reality help find an office?
Countless benefits and new experiences when renting an office with virtual reality technology Office VR360

The appearance of Office VR360 technology has completely changed the viewing experience of tenants' offices. Previously, if tenants wanted to observe the actual office building, they had to visit directly. But with Office Saigon VR360, tenants can watch at home using computers, mobile phones, iPads, etc., without having to wear virtual reality glasses.
Besides, tenants will be impressed by VR360 technology that brings a realistic virtual reality office viewing experience. The landscape, architecture and every detailed design of the building are 100% similar to those observed in reality.
In particular, viewers can also zoom in, zoom out, move up and down, left and right to observe the space with all angles. At the same time they can move in, out, up and down the floors and rooms of the building; Switch scenes from one building to another with just a click, or simple operations on the screen of an electronic device. For example, Bitexco Financial Tower is one of the Office for rent in district 1 We use VR360 technology.
As a result, office tenants can not only see every detail of the building with vivid images, but also evaluate the advantages and disadvantages of the office in the most detail. From the above outstanding advantages, it can be seen that the application of VR360 technology in the field of office leasing has brought significant benefits such as:
◊ Remove time and geographical barriers and help actively solve the problem of movement restrictions during the global Covid epidemic. At the same time, businesses interested in office products for rent can easily view empty floors without losing time and costs of moving between many locations.
◊ Provide tenants with the most realistic, vivid and intuitive images of the building. Thereby, they can easily compare the quality and suitability of many different rental premises. So they can also make faster decisions in choosing to rent an office.
Office Saigon – pioneer in bringing virtual reality technology experiences to office tenants
Although virtual reality technology has strongly developed in the world and brought many benefits to users, the office rental market in Vietnam has not yet widely applied this technology.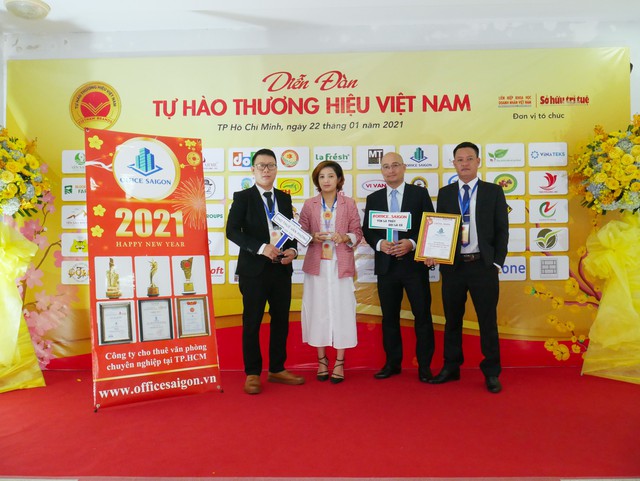 Office Saigon – Proud Vietnamese Brand 2021
Therefore, with the desire to bring to Office Saigon's customers – businesses doing business and working in Vietnam – the most professional and convenient consulting and office leasing service, the company Office Saigon has researched and built a pioneering virtual reality office viewing platform on the market.
Mr. Nguyen Tra – CEO of Office Saigon Co., Ltd. wishes to bring virtual reality technology into the office leasing field, because during the time of the Covid-19 epidemic strongly developing in the community, this technology supports the survey process. Close to the customer's office a lot. It helps businesses during social distancing still survey the office and help reduce the risk of virus spread.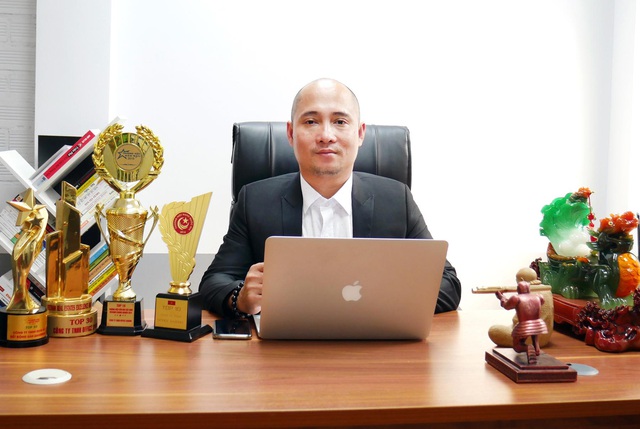 Mr. Nguyen Tra – CEO Office Saigon
Constantly innovating, developing and taking customers as the center is the business motto of Office Saigon. The key factor that makes Office Saigon different is the customer experience, we want customers to be completely satisfied with the quality of service. The application of virtual reality technology to office tenants aims to bring convenience and efficiency in the process of finding offices for businesses. Therefore, please contact Office Saigon immediately when you need to rent an office in Ho Chi Minh City economically and effectively.
Office Saigon Co., Ltd
Address: 24th Floor, Pearl Plaza Tower, 561A Dien Bien Phu, Ward 25, Binh Thanh District, HCMC
Hotline 1: 0987.11.00.11 – Hotline 2: 0938.339.086
Phone: 028 6271 8379 – MST: 0313305546
Email: info@officesaigon.vn – Website: www.officesaigon.vn
Refer to VR360 at: https://www.officesaigon.vn/office-vr360.html
https://cafebiz.vn/cong-nghe-thuc-te-ao-giup-gi-cho-viec-tim-kiem-van-phong-20220316170943943.chn
You are reading the article
How does virtual reality help find an office?

at
Blogtuan.info
– Source:
cafebiz.vn
– Read the original article
here