The increasing situation of infants and young children infected with Covid-19 makes many parents worried. Especially when infected, children are at risk of having a high fever in the first 2-3 days, possibly experiencing fever reduction but not being able to.
Recently, Dr. Nguyen Thanh Sang, currently working at City Children's Hospital (Ho Chi Minh City) – who is known by the nickname "Doctor who loves children" – is a quite famous doctor in the medical field. The Department of Pediatrics shared an extremely moving story about a mother whose child had Covid-19. Thereby, the doctor wants to send to mothers with young children to calmly handle when their children are infected.
"We often talk a lot about children, that if it is a boy, he will become a mature and successful person and if it is a girl, he will become a beautiful and talented princess… But when the baby is born, maybe just having a healthy baby is enough!
At 11 o'clock, mothers still call to ask for advice over the phone because the baby is infected and has a high fever during the night. Uncle still tried a little more to listen to that phone call and realized that, no matter how hard the mother tried to calm down, there was still a little worry in her voice, a little bit of fear… Worried because if in the night the baby had a high fever what else? Worried because what if you still have a high fever if you drink to reduce fever? Is there a convulsion with high fever? Does convulsion affect the brain?
And at those times, I try to advise mom or dad to calm down, because only when I'm calm can I know what my problem is at night, I can know what to do to help my child through the fever, to Deciding whether to take your child to the hospital or continue to care for them at home…
Fever is your body's response to microorganisms, so having a fever means your body is fighting them. What you need to do when your child has a fever is to take fever-reducing medicine at a dose of 15mg/kg to avoid high fever, wear loose clothes for better heat elimination, breastfeed a little more, drink a little more water, sleep a little more… So don't worry if my child has a fever, but calmly observe what he needs to help him.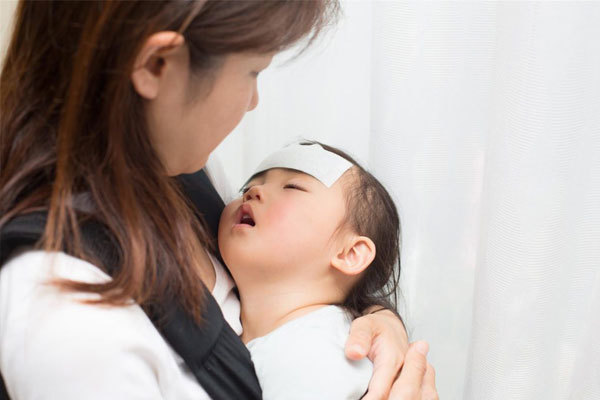 Then… every day we are bombarded with misinformation on the internet. It is easy for us to believe that a certain medicine helps children eat well when we see plump children, but we do not know that a scientific and balanced diet will help a child develop optimally, not a potion. some miracle!
We fear so-called "post-covid" while in studies the rate of MIS-C in children is only 0.03% in the US, which is extremely low. But people, families go to check after covid. Many mothers register themselves for post-covid examination, honestly I don't know what to check. I just said that the mother had lost her work, so the doctor did a general examination and nutritional assessment for the child, but said that after the post-covid examination, he did not know what to check.
And last night, a mother with a positive baby with a high fever called to see her doctor and her heart sank again because of the saying "I had a hard time getting a baby, I'm willing to change my health for my baby. Uncle, please help me. you"…
Every child is an angel, let's try to cultivate knowledge, try to be firm and alert to take better care of those angels. For children, parents are the whole world, so we need to make more efforts."the doctor shared.
Currently, there are many children who have contracted Covid-19 and recovered from the disease. However, children are still at risk of reinfection. Therefore, parents try to let their children do 5K, maintain healthy eating and activities, increase the child's resistance so that they can be healthy if they are unfortunately infected. The most important thing is to keep a close eye on your child, if you see any unusual signs, take your child to the hospital for monitoring.
https://afamily.vn/me-bim-khao-goc-khi-con-bi-sot-cao-do-covid-19-em-kho-khan-lam-moi-co-be-em-nguyen- doi suc
You are reading the article
"I had a hard time having a baby"

at
Blogtuan.info
– Source:
Afamily.vn
– Read the original article
here