Business
In the "reel" after Tet, what's new in Binh Thuan's real estate market?
From the new infrastructure….
Information about infrastructure, highways, and planning is constantly appearing, making Binh Thuan real estate move at the beginning of 2022, especially in the South Phan Thiet area.
Talking about the South Phan Thiet area, people mention a series of outstanding transport infrastructure, which is being "strongly" invested. That is also the beginning of the real estate "wave" in this area.
The first is the Ham Kiem – Tien Thanh route with a total investment of more than 460 billion VND. The starting point of this route connects to Dau Day – Phan Thiet highway (at the National Highway 1A section), the end point connects to DT 719B (Phan Thiet – Ke Ga section). Not to mention, renewing DT719B road is nearly 1,000 billion VND and upgrading and expanding 32km of existing parallel DT719 road is about 600 billion VND. When completed, DT719B and Ham Kiem – Tien Thanh will create a smooth connection from Ho Chi Minh City to Ke Ga. And DT719 will become the most beautiful national coastal road in Vietnam, connecting seamlessly from Xuyen Moc (Vung Tau) through Ke Ga to Mui Ne.
Next, the traffic route of tens of thousands of billion VND is the Dau Giay – Phan Thiet highway which is urgently under construction, which is considered a huge push for the regional real estate market. From the 2022 Lunar New Year until now, many officials, engineers, and workers from the investor, consultant and contractor units have been actively working to ensure the overall progress of the project.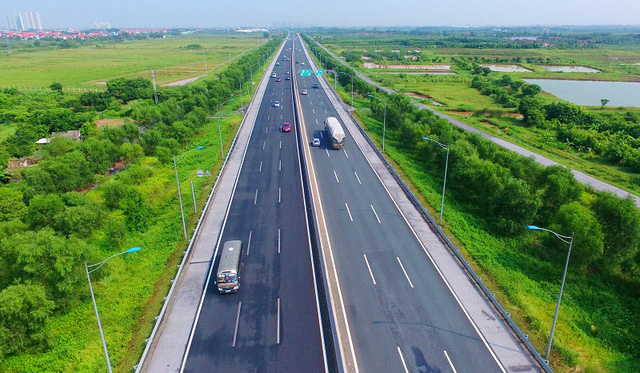 The Dau Giay – Phan Thiet expressway project is part of the North-South expressway project, the backbone of the country's road through Binh Thuan and Dong Nai provinces. After completion, the North-South Expressway through Binh Thuan will connect with the Ho Chi Minh City – Long Thanh – Dau Giay Expressway, Long Thanh Airport and the southern key economic provinces, contributing to and creating leverage for the locality. This will promote socio-economic development, thereby promoting the development of the real estate market. The starting point of this route is at Ham Kiem, Ham Thuan Nam district, Binh Thuan province. This project will shorten the time from Ho Chi Minh City to Phan Thiet to less than 2 hours.
Along with that, the Phan Thiet airport upgrade project, which is expected to be inaugurated in phase 1 this year and fully in 2023, will bring impetus to socio-economic development, thereby boosting the real estate market. Thus, by the end of this year, the two most important projects in the region, the Dau Day – Phan Thiet highway and the Phan Thiet airport, will officially finish. This is also the reason why right after the Lunar New Year, the real estate market of Binh Thuan in general, and of Nam Phan Thiet in particular, got on track and accelerated again.
In addition, Long Thanh airport, about 1 hour from South Phan Thiet, also sets a complete roadmap by 2025 to bring international tourists to the region. On February 19, Binh Thuan Province Traffic Construction Investment Management Board (under the Department of Transport) said that it is completing documents for bidding for 5 key transport projects of the province and starting construction. in 2022 include: coastal road section DT.719B, section Hon Lan – Tan Hai, Van Thanh, Tan Minh – Son My bridges, upgrading and expanding Ba Ta – Tra Lan road, building a bridge over Lien Huong – Phan Dung route . This shows Binh Thuan province's determination to break through, where infrastructure is the main driving force, one step ahead.
…Go to a large-scale project to "pick up" purchasing power
According to experts, in the field of real estate investment, information on regional planning and transport infrastructure always has a special meaning, so right from the beginning, many investors have caught up with the opportunity. to pour capital to exploit the abundant land fund in the South of Phan Thiet. Therefore, real estate in this area has grown rapidly in recent years.
In fact, from 2015 as soon as it was announced that the airport and highway will be deployed, Binh Thuan has always been the focus of a series of real estate businesses. The appearance of large-scale urban projects is considered to be the highlight of the real estate market in this area over the past time.
For example, in Ham Kiem I Industrial Park, in Ham Kiem Commune, Ham My Commune, Ham Thuan Nam District, Binh Thuan Province, South Phan Thiet New Urban Area appeared by Hoang Quan Binh Thuan Real Estate Joint Stock Company, a company. Associate of Hoang Quan Real Estate Company (MCK: HQC) as the investor. The project is located on the National Highway 1A connecting with the Ham Kiem – Tien Thanh route; 4 km from Dau Giay – Phan Thiet highway and from the city center. Phan Thiet about 15 minutes away… Nam Phan Thiet New Urban Area Project with a total investment of 900 billion VND is located in the heart of Ham Kiem I Industrial Park, the only completed housing project in the area with a scale of 13, 5 hectares, with 955 semi-detached houses (including commercial and social housing) with the expected selling price from 900 million VND to 1.1 billion VND. Up to now, the Investor has completed Phases 1,2,3 of the project with more than 650 apartments handed over and over 400 residents living here. Revenue by 2021 will reach nearly 237 billion VND. In 2022, it is expected to hand over the remaining apartments in the project and the commercial center with expected revenue of 215.5 billion VND.
In the resort segment, this regional market also appears the Thanh Long Bay project of Nam Group with a scale of up to 90ha. This complex is rushing to deploy phase 1 with thousands of products already absorbed by the market. It is known that the project payment rate is only 25% until receiving the house (about 2 years) coinciding with the time when Binh Thuan enjoys many infrastructure "pushs", which is considered an advantage for investors.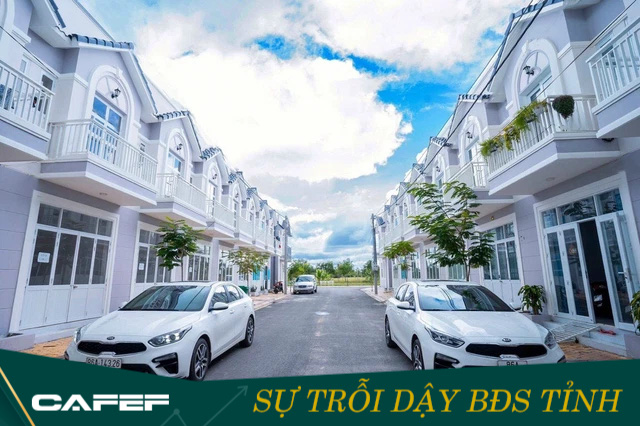 Records show that, in this area, in recent years, there has been a continuous presence of large-scale urban areas, changing the face of the real estate market here. Besides local businesses, the big guys specializing in "fishing" in Ho Chi Minh City are also in the position of owning and looking for land funds to develop projects in this potential market. A series of urban projects in this area such as NovaWorld Phan Thiet, Diamond Bay Phan Thiet Urban Area, Phuoc Hoi New Urban Area, Center World New Urban Area, King Sea New Urban Area, Angel Beach Garden Urban Area… have "stirred" the market. Real Estate Binh Thuan.
In addition, in the segment of land plots (agricultural land, large area) in Nam Binh Thuan recently have also moved to follow highways and airports. The land in the people is sold at a price of about 1 billion VND/ha, which is also noticed by investors. Many investors in Ho Chi Minh City and the provinces of Dong Nai and Binh Duong flock here looking for investment opportunities, in the face of the heat of this province's transport infrastructure.
Once shared about the reason for choosing a project in Nam Phan Thiet to invest in, Mr. Hai Nam (living in Ho Chi Minh City) said, "I follow very closely and see that traffic infrastructure projects such as highways, The airport is being deployed on schedule, with a very good forecast of the potential to increase assets. Along with that, industrial real estate will help the economy of Binh Thuan province develop, leading to the growth of residential real estate thanks to demand. housing increased. So I choose to buy to be able to do business for rent or resell."
Sharing in the press earlier, Mr. Phan Cong Chanh, a personal real estate expert, said that natural strengths combined with infrastructure development have made Binh Thuan real estate in general, and South Phan Thiet in particular become more popular. become a "magnet" to attract the cash flow of many individual investors. In fact, with today's great potential, investors who are "quick" will be one step ahead to catch the heat in infrastructure and planning.
According to this expert, if investors invest now, the opportunity for real estate to increase in price will still be attractive because the golden period will be in the next 2-3 years when infrastructure and real estate projects finish together.
https://cafef.vn/vao-guong-sau-tet-thi-truong-bds-binh-thuan-co-gi-moi-20220315204343378.chn
You are reading the article
In the "reel" after Tet, what's new in Binh Thuan's real estate market?

at
Blogtuan.info
– Source:
cafebiz.vn
– Read the original article
here