Business
Inflation pushes house prices up, should you buy a house or invest in real estate now?
The inflation index is under increasing pressure while house prices are always forecast to increase, showing no signs of slowing down.
Ms. Thu Ha (Dong Da, Hanoi) has a real need to buy a house and is worried that if inflation increases sharply, house prices will increase, the opportunity to buy a house will become even more difficult. While inflation is high, the cost of living has also increased, but income has not increased.
Not only homebuyers, like Mr. Quoc Dung, who are new to investing in the real estate market, are also wondering if they should put down money to invest in real estate at this stage?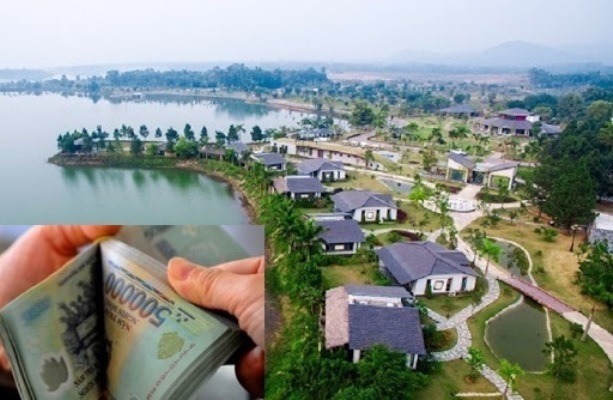 Homebuyers and investors wonder if they should buy a house or invest in real estate during inflation?
Sharing with PV Infonet, real estate expert Tran Khanh Quang said: Inflation and gold price fluctuations often make many people look to the real estate investment channel because it is a safe residence channel. Inflation will push up housing prices even more, even though the two years of the epidemic have caused real estate prices to increase sharply.
"F0 investors, new to investing should also choose for themselves real estate assets to reserve assets in times of inflation. The real estate market has increased and decreased, but over the past few decades, Vietnam's real estate has increased more than decreased. Only in the past 10 years, real estate has increased 3 times, if buying real estate, 10 years later, the profit will still reach 50-100%.
If the investment is shorter, just 5 years, real estate can also double. Therefore, real estate investment is a relatively safe investment channel. The demand for real estate is always increasing, so it is always the channel of choice," said Mr. Quang.
As for those who buy a house to live in, according to Mr. Quang, they should buy a house when the price is suitable for their income, if the income is guaranteed to buy a house, it is reasonable to buy a house at any time. At the present time, you should buy a house to meet your real living needs according to the corresponding income, just enough for you, don't buy more than you can afford, and then have to borrow.
From a different perspective, financial expert Phan Le Thanh Long – founder and CEO of AFA Group said that there is no data showing a positive correlation between inflation and real estate prices.
Reviewing the specific data of the increases and decreases in real estate prices over the past 10 years in Vietnam, Mr. Long analyzed, in the period 2009-2010, real estate prices increased hotly, there was a phenomenon of money withdrawing from real estate. securities to real estate. The consumer price index (CPI) fell to the lowest level in the previous 6 years, due to the impact of the global financial crisis at the end of 2008. Real estate prices are opposite to inflation.
In the period 2011 – 2013, inflation increased by double digits, the peak of CPI in 2011 increased by 18.75% compared to 2010. Deposit interest fluctuated at 18.5-21.5%, loan interest increased 25-30%.
"Bank liquidity has dried up, bad debt has skyrocketed, a large proportion of bad debt is in real estate. The real estate market froze, prices fell sharply. For example, there is a luxury apartment in the center of Hanoi, the secondary selling price is 2,000 USD (about 35 million VND/m2), but the resale price after 1 year is only 25-28 million VND/m2. Thus, real estate prices are opposite to inflation", Mr. Long analyzed.
Most recently, CPI in 2021 only increased by 1.47%, while real estate prices increased hotly in late 2021 and early 2022. This shows that real estate prices are in reverse with inflation.
Therefore, Mr. Long said that buying real estate should take into account the factors of real price increases. But inflation is not the cause of rising real estate prices, even high inflation causes interest rates to rise, tight currency is the "enemy" of real estate, causing real estate to freeze, prices to fall, capital jam.
According to Mr. Long, there are 4 factors affecting the increase in real estate prices, which are bank credit, residential income, improved infrastructure and scarcity of the real estate segment.
You are reading the article
Inflation pushes house prices up, should you buy a house or invest in real estate now?

at
Blogtuan.info
– Source:
cafebiz.vn
– Read the original article
here