Business
Installing an electrical outlet in the house, do not ignore this "important" position, keep in mind lest you lose the work again
Living room area
Most of the large electronic appliances of the house are concentrated in the living room, to meet the diverse needs of family members.
It can be said that the living room is the place where the most sockets need to be installed, at least 3-4 sockets for air conditioners, fans, televisions… At a time when each member owns "undivided items". " is a smartphone like today, the arrangement of 2 power sockets on both sides of the sofa is also extremely necessary.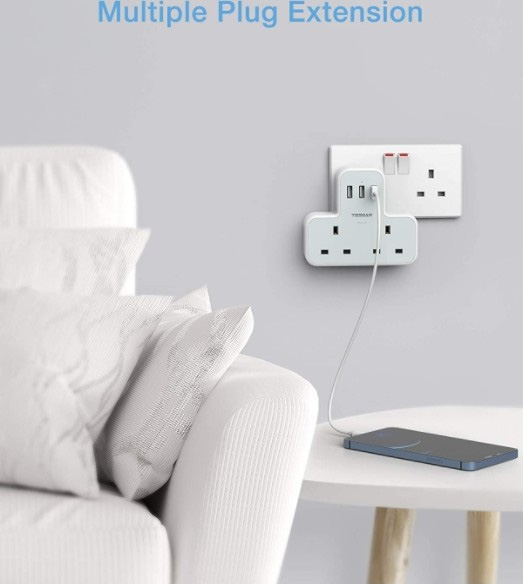 The living room is a place where many sockets need to be installed due to the large needs of the family. (Illustration)
Normally, electrical outlets will be installed with a minimum height of 0.3m above the floor. For families with young children, you can also install it higher, specifically about 1.5m from the floor to ensure safety for the children.
Restroom area
Nowadays, electric sockets have been prioritized to install in toilets more. There should be at least 1 outlet next to the mirror to use common devices such as hair clippers, dryers, smart electric brushes, etc.
In addition, you can arrange other electrical outlets based on the actual needs of the family such as hot and cold water heater, ventilation fan, washing machine, jacuzzi… However, it should not be too much.
Due to the frequent dampness, when installing sockets in the toilet, you should choose types with anti-and water-resistant properties, a protective barrier to prevent steam.
These sockets should be installed away from bathtubs and showers with an ideal distance of 3m to ensure safety.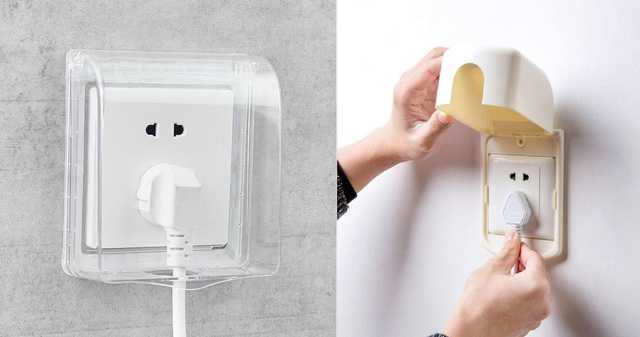 Some popular waterproof socket models (Artwork)
Kitchen area
The most popular sockets used in the kitchen are the double sockets or the multi-hole sockets, allowing for multiple devices to be plugged in at the same time.
Places that need to be arranged can be mentioned as kitchen tables, used for cooking equipment such as kettles, rice cookers, blenders; Around the dining table, use when there is an induction cooker to eat hot pot, grill, fan or phone charger …
The kitchen wall also needs to install smart flat sockets for refrigerators, freezers, etc. to avoid distortion of the plugs when moving these large appliances.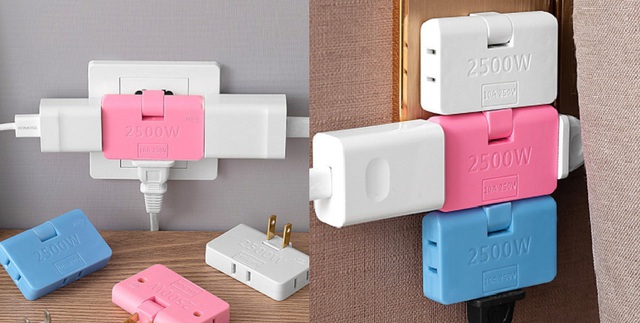 Multi-hole sockets are popular in the kitchen because of their versatility. (Illustration)
For some large-capacity appliances in the kitchen, instead of using a traditional electrical outlet, aptomat should be selected. Aptomat will automatically disconnect power when there are problems with the power source such as overload, voltage drop, reverse power transmission or short circuit.
Bedroom area
In the bedroom, the ideal place to install an electrical outlet is the two sides of the bed. This is a suitable location, convenient to use within reach to charge devices such as phones, tablets, reading lights or headphones…
The desk area, children's desk or dressing table should have a dedicated double socket for charging computers or lamps.
In addition, families should arrange more backup sockets in the bedroom to use fans, vacuum cleaners, and dryers in necessary cases.
https://soha.vn/lap-o-dien-trong-nha-dung-bo-qua-vi-tri-trong-yeu-nay-ghi-nho-keo-mat-cong-thi-cong-lai- 20220316104238667.htm
You are reading the article
Installing an electrical outlet in the house, do not ignore this "important" position, keep in mind lest you lose the work again

at
Blogtuan.info
– Source:
cafebiz.vn
– Read the original article
here