The way to the flower domain episode 18 aired on VTV3 on the evening of March 17. In this episode, after thinking that his father was dying of cancer, Loi changed completely. He also went to see Hoa to announce his father's illness. He "proposed" to Ms. Hoa instead of Mr. Lam because he wanted Mr. Lam to live the last happy days of his life.
After learning that Mr. Lam was ill, Hoa lost her mind and was no longer in the mood to do anything. She remembers sweet moments with Loi's father. Perhaps this is also the moment when Hoa realized that she really had a lot of love for this man.
When Hoa brought the story of Mr. Lam's illness to Nghia to advise his brother to visit. She is also not afraid to admit that she cares for Mr. Lam. That's when Nghia asked Hoa why she knew Mr. Lam was sick, Hoa replied: "If you care, you will know".
Following the call of her heart, Hoa went to Mr. Lam's house. As soon as she saw Loi's father open the gate, Hoa was "bold" … rushed to hug. Witnessing this scene, Loi was overjoyed, thinking that he had succeeded in convincing Ms. Hoa. As for Mr. Lam, he was both surprised and happy, and also took advantage of… hugging Hoa sweetly.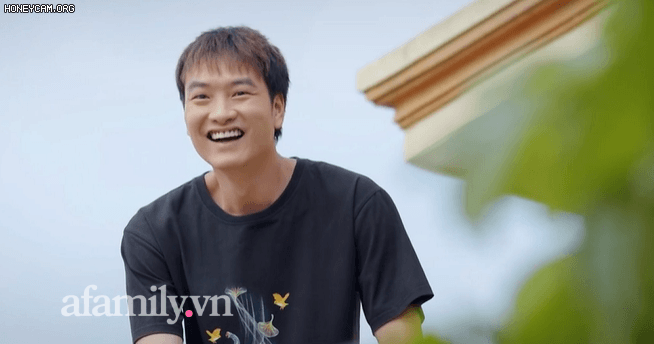 After that, Hoa stayed to cook and take care of Loi's father. Mr. Lam tried to say that he was just pretending to be sick to teach his son a lesson, but then he didn't get the chance. The happiness of being cared for by Hoa also partly made him want to delay telling the truth. Mr. Lam also did not hide his intention to "go back to the same house" with Hoa. Hoa has not yet accepted, but she also gives Loi's father a new hope by saying that whenever Mr. Lam needs, just call and she will be there.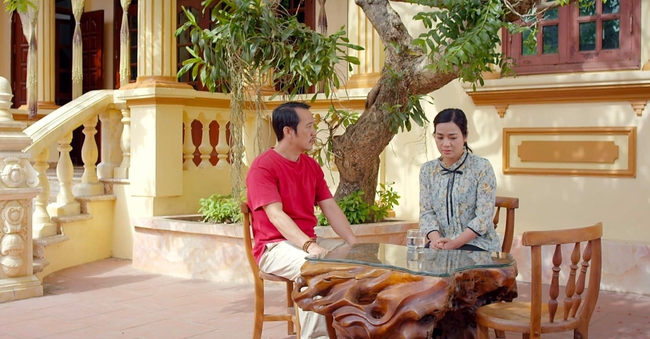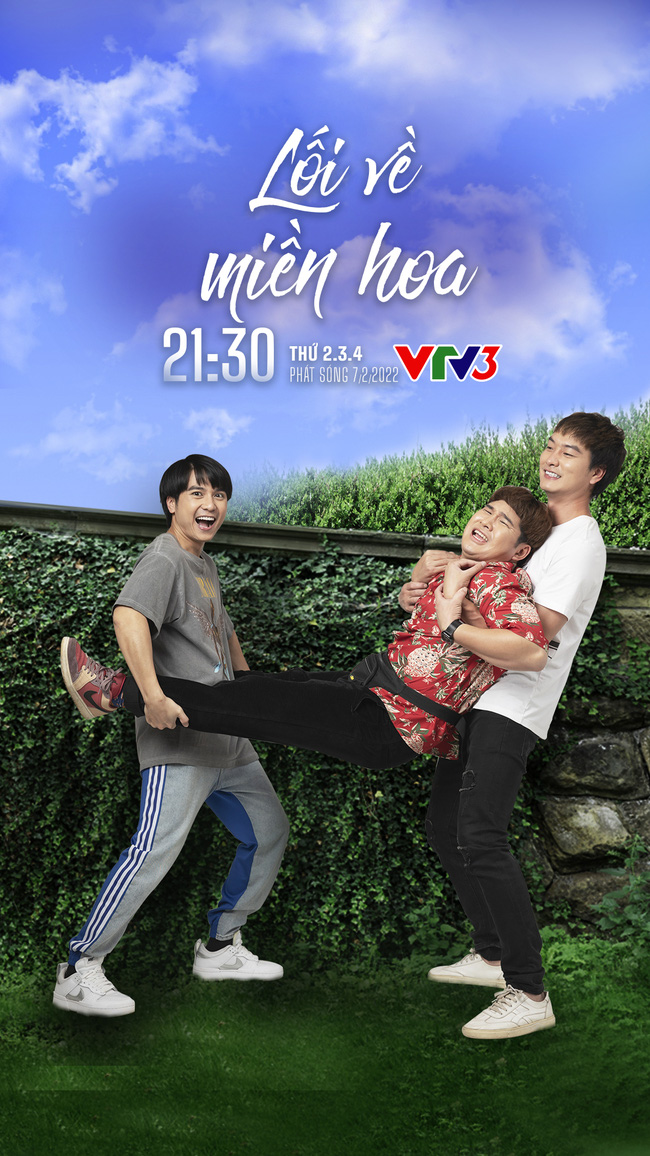 Countryside
45 minutes
07/02/2022
Monday, Tuesday, Wednesday – VTV3
The way to the flower domain revolves around a group of young people growing up in a suburban flower village and their growing up story. Loi – a 25-year-old young man who lives as a flower trader, collects flowers from the village and returns them to flower shops in the province. Because he is the son of the richest man in the district, Loi carries the mentality of having fun, without worrying about tomorrow. Loi, along with two friends, Linh Fat and Bao, are famous throughout the district and flower village for their naughty nature and love to destroy their villages. The three boys who always call themselves "three musketeers" have a sincere, enthusiastic and chivalrous heart…
Directors: Vu Minh Tri
Performer: Trong Lan, To Dung, Manh Quan, Lam Duc Anh, Anh Dao
Watch The way to the flower domain continue to air on VTV3 every Monday, Tuesday, and Wednesday night.
https://afamily.vn/loi-ve-mien-hoa-loi-suong-ron-khi-chung-kien-chi-hoa-tao-bao-lao-vao-om-bo-minh-2022031623503482.chn
You are reading the article
Loi was overjoyed to see Hoa rush to hug her father

at
Blogtuan.info
– Source:
Afamily.vn
– Read the original article
here