"The whole day, Thierry stayed in the room. At night, Denis called Thierry out to eat, but he didn't open the door. Denis came in and found that Thierry was gone," Phi Thanh Van said.
At dawn on March 16, Phi Thanh Van suddenly announced, Thierry Blanc – her ex-husband has just passed away. At the same time, the actress Bad girl also posted a rather long status line and mood about the departure of her ex-husband.
Phi Thanh Van gave us a sincere talk about her ex-husband – businessman Thierry Blanc.
Died while visiting a friend's house, suspected of having a heart attack
– Can you share more details about receiving news of your ex-husband, Thierry Blanc's death?
Late at night, at 0:16, a police officer from Thu Duc city informed me. When I received the news, I went to Thierry's Facebook, saw that Facebook was still active. I called and I saw Denis who is Thierry's best friend.
Denis said, yesterday Thierry came over to Dennis' house to play. The whole day, Thierry did not leave the house but stayed in the room. Denis thought Thierry was working, so he didn't bother. At night, Denis cooked food, called Thierry out to eat, but he did not open the door. Denis entered and discovered that Thierry was gone.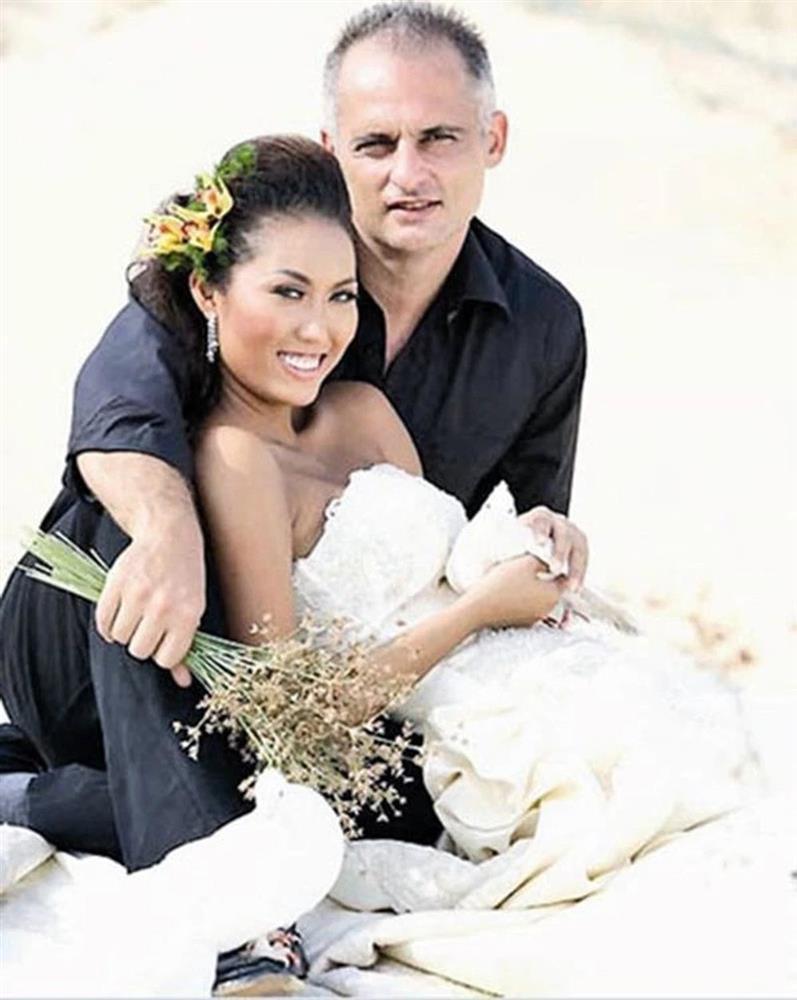 Phi Thanh Van was shocked to hear that her ex-husband – businessman Thierry Blanc had died suddenly.
– What about the cause of death, ma'am?
Currently unknown, suspected Thierry heart failure. Normally, he is very hard working in sports, to the point of a citrus man. In Vietnam, he trades in medical equipment such as X-ray machines, endoscopes… so he knows how to stay healthy. Once upon a time, Thierry's father died of a heart attack.
The night before I received the news of Thierry's death, I suddenly dreamed of him. I dreamed when we were living together. When I woke up, I kept wondering, I've been divorced for 10 years, but I still dream of two people living together. I love and marry Thierry is exactly 10 years. It's been exactly 10 years since we broke up.
He once told me, his life of two wives is more than enough, he doesn't get married anymore. He is brave enough that he does not need to be married to live.
– Are there any funeral plans for Thierry Blanc yet?
In Vietnam, Thierry only has close friends who are French. They have been playing in the French community in Vietnam ever since. Thierry's siblings are doctors in France. Thierry's parents are no more, the children are also studying and living in France, so they are still waiting for the family to decide.
Legally, it is Thierry's siblings and children who have the right to decide this matter. Thierry and I divorced 10 years ago, and I no longer have any contact with his relatives in France. All communication is handled by his close friend Denis. I myself am waiting for information.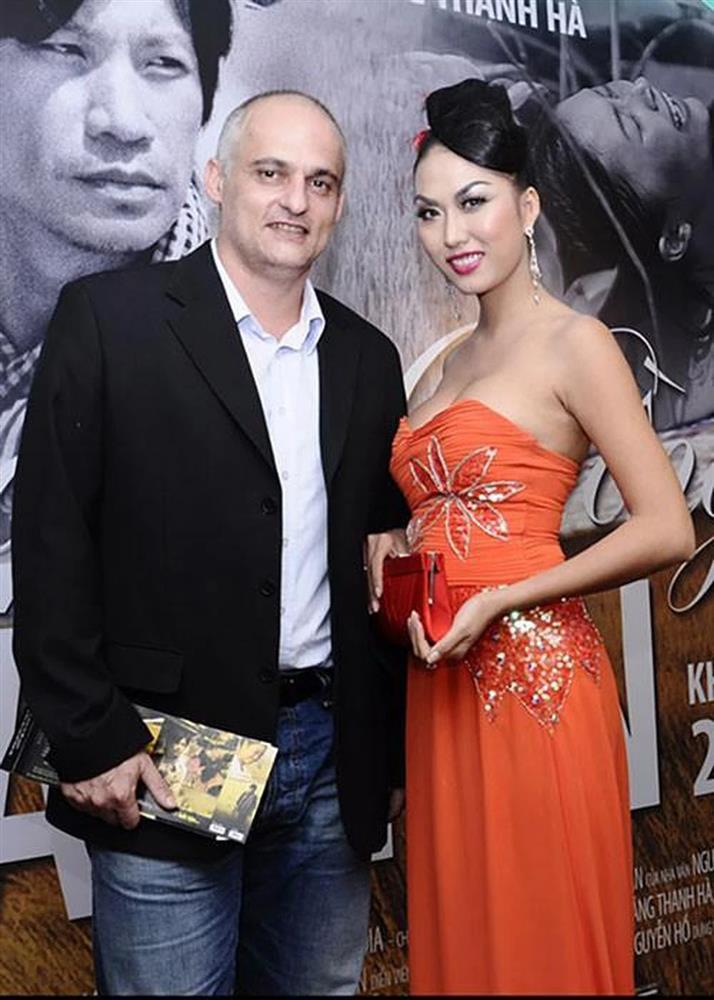 Former supermodel Phi Thanh Van said that she is still waiting for the decision of her ex-husband's relatives about taking care of his funeral.
"Meeting, you still take care of me, worry about me"
– How did you feel when you heard that your ex-husband passed away?
When Mr. Denis said that Thierry's body was lying in the hospital, I was already crying, my brain almost couldn't absorb anything. Mr. Thierry lived a very good life, so when he died, everyone loved him. Vietnamese Showbiz Everyone knows Mr. Thierry. People wrote status mourning his passing on Facebook.
– Of the two marriages, only the marriage with businessman Thierry Blanc did you keep a good relationship after the breakup?
Yes. When I tell you, I'm tired of this marriage, I want a divorce. He said, think carefully. At that time, my wife and I stood on the balcony of the villa. He stood beside me and let me cry. And after that, everything was resolved smoothly, there was no conflict at all.
The first year after the divorce, several times, he asked to come back, but everything about me has changed too much. About 3 times, around 2 or 3 am, he texted me "I'll be back, baby". I know, he was drunk at the time, but he didn't answer.
At that time, I opened a restaurant, went to film. Moreover, a woman who has lost a child is a terrible loss. Twice, I miscarried with him. For a woman, such a miscarriage is too much.
He was born in a family where his parents are teachers, his siblings are doctors, they are very intellectual. The two divorced both kept quiet, only a year later shared with the press.
And share with respect to each other. He was completely silent, let me speak. The two did not disagree at all. After that, from time to time, when we went to parties, we still met, he still took care of me, protected me, and worried about me.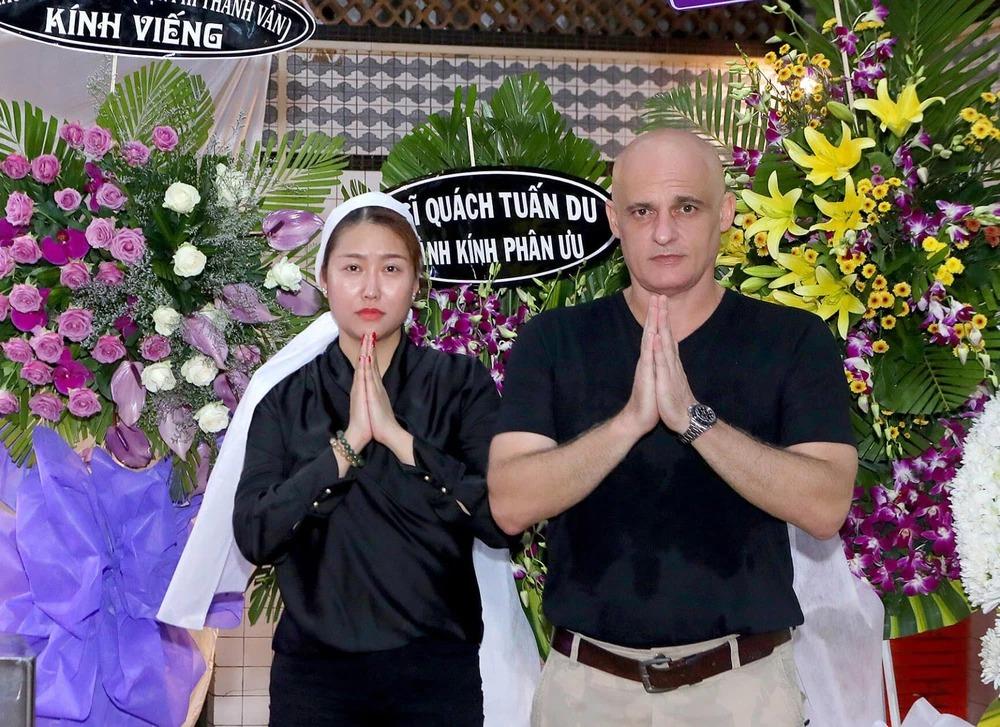 After the divorce, the two still maintain a good relationship.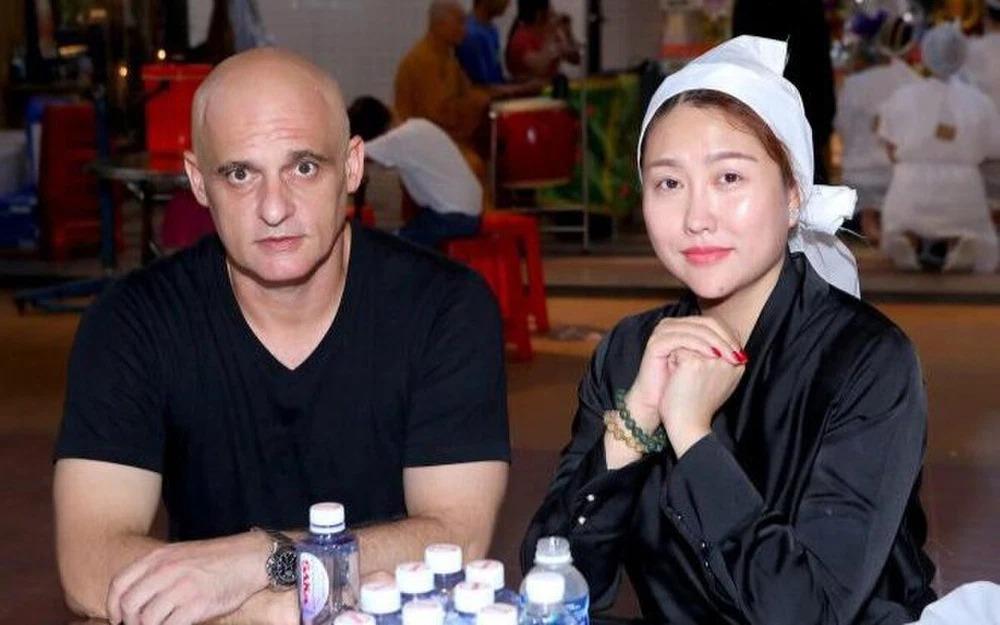 At the funeral of Phi Thanh Van's father, her ex-husband also came to burn incense to see him off.
"No miscarriage, Thierry is good"
– When was the last time you two met?
Before the translation, 2019. From time to time we still message each other on Facebook. Seeing me livestream, he also came to watch. You know my growth. He was glad to see me like that, knowing how to do business, learning to grow up. He is still following me. I came to him when I was only 21 years old, he was the one who taught me many things.
– What you share about your ex-husband is very good, so why did you two break up?
When I miscarried my third child, I suffered from psychological trauma and depression, so the husband and wife had conflicts and led to a divorce. Later, when I studied psychology deeply, I understood those emotional levels.
I apologize before I ask this, but it is rumored that, when she was still living with Thierry, she was beaten until she miscarried. It would be unfair to the deceased when he was already lying down and still had that bad reputation. So please tell me, what is the truth?
There was no such thing. I was not beaten. The miscarriage was with her first boyfriend, before marrying Thierry. Thierry is very good.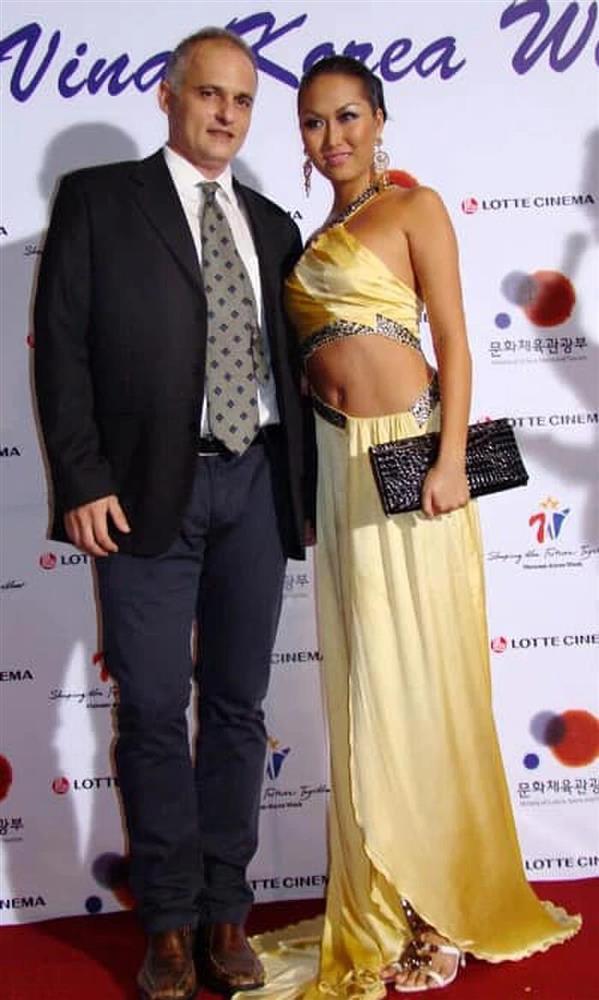 Phi Thanh Van affirmed that her first husband was extremely good, never being bad to her.
– In the past 2 years, I have received too much loss. After all that impermanence, what do you realize?
I've been practicing at home. Now I cherish everything that comes to me, cherish everyone and live with all my heart. Live with virtue as the root, love and sincerity because life is too impermanent. Hate and envy have nothing to do with it.
Following the Vietnamese Lifestyle
You are reading the article
Phi Thanh Van cried: Thierry went to a friend's house, when he found out he was gone

at
Blogtuan.info
– Source:
2sao.vn
– Read the original article
here