Tech
Portrait of a German 'country girl' pretending to be a 'rich kid' tricked the entire New York elite, even Netflix had to make a movie
For Netflix fans, the movie "Inventing Anna" is a work worth enjoying, but her real-life story is not as romantic as in the movies. Interestingly, the film was released on February 11, 2022, exactly 1 year after the real-life character was released from prison.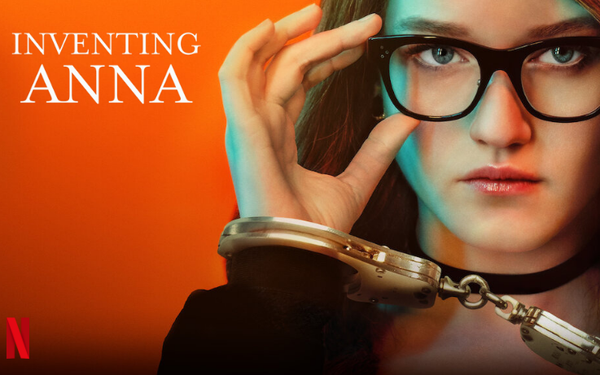 Anna Delvey, whose real name is Anna Sorokin, disguised herself as the heir to a $60 million trust fund as well as belonging to a wealthy family from Germany to scam and take advantage of the property of the entire elite in New York. York, USA.
According to the New York Times, Anna used a fake name for many years before her arrest in 2017. This girl mingled with the elite, went on luxury trips or partyed at hotels and then " burst money", leaving the bill for someone else to pay.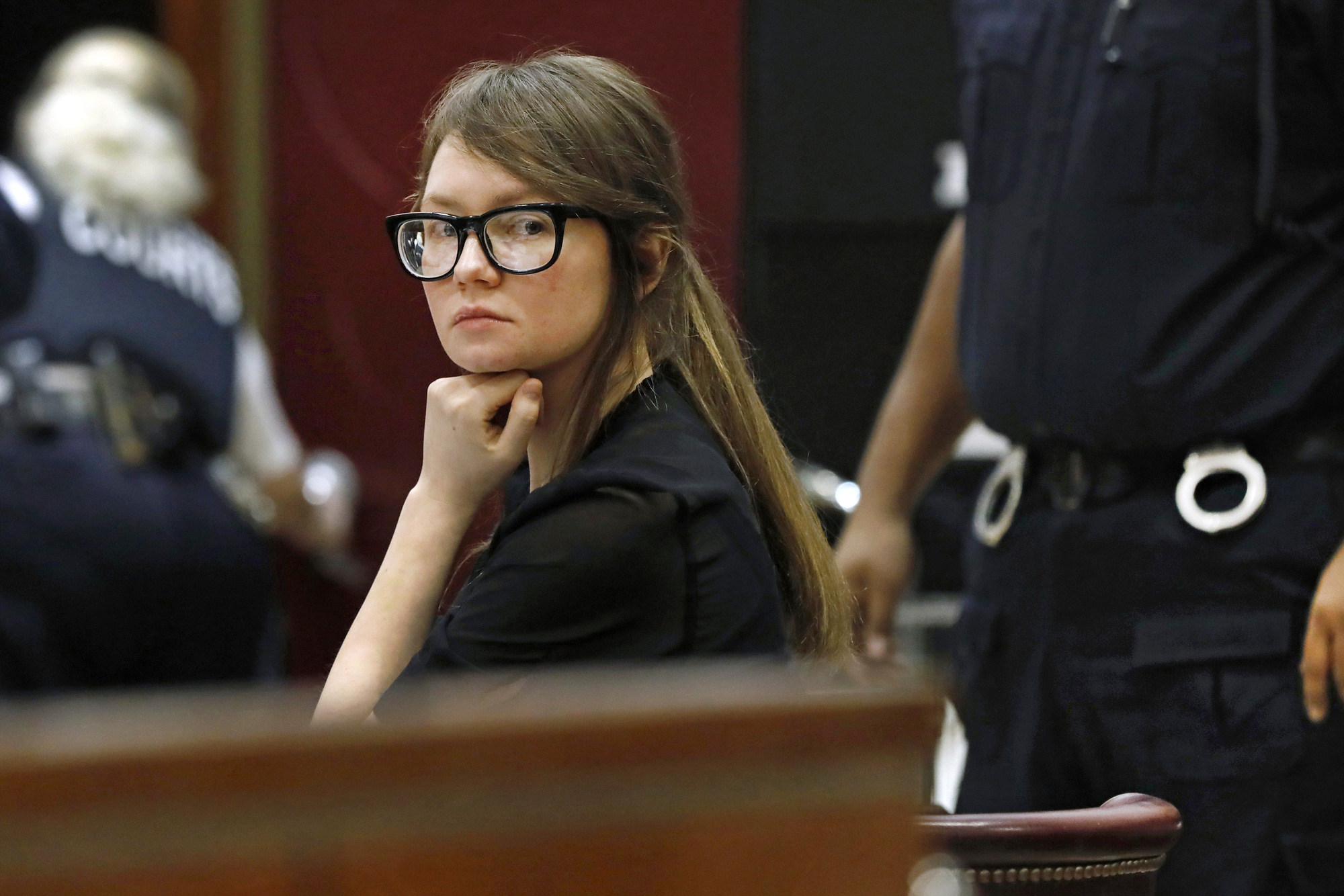 By wearing a flashy look as well as taking pictures or making friends with a series of famous and rich people, Anna naturally successfully built an aristocratic image for herself to cheat. This seemingly absurd story can actually be successful in New York and countless rich people are led by Anna.
Sorokin pays for everything with $100 bills, hangs out with the rich and lets their imaginations "fill in the rest".
"People saw what they wanted to see. No one asked me how much money I had and I never asked anyone how much money I had. I don't know about these people's backgrounds, and I don't care either. ", Sorokin said.
Lady of 5 star hotel
Ms. Neffatari Davis, an employee of the 5-star 11 Howard hotel in New York, immediately noticed Anna for the first time in February 2017 when she was "tied" up to 100 USD just for guiding the best restaurants in the neighborhood. rich in this city.
The 11 Howard Hotel is a place where celebrities often stay and Anna booked for up to a month, so she was mistaken as a person with money. The staff competed with each other to carry luggage or serve Anna because of the habit of spending money like water.
During her stay at Howard, Anna often went downstairs to talk to Neffatari and gradually became close friends. Sometimes, Anna would go down to the lobby and ask Neff to help her when the hotel was crowded. When she did, she would cut through the line at the front desk, pulling out piles of money and counting bills one by one on the counter until Neff was forced to turn to help Anna, ignoring the guests waiting to check in.
Anna's life also made Neffetari mistaken for a rich person when this "lady" only knew how to spend 100 USD denominations, the room was filled with branded goods. In her spare time, Anna will take Neffetari to the most expensive beauty centers in New York. Anna even spent $45,000 to hire a personal trainer who specializes in working with top American stars.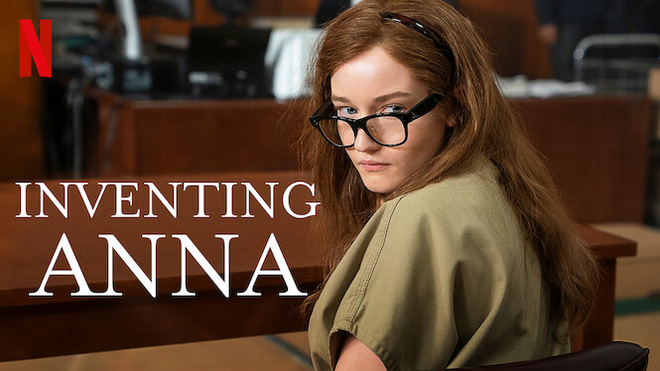 The role model of Anna in the Netflix movie
All of the above expenses were paid in cash, but where they came from, Neffetari never knew.
With such a lifestyle, everyone from the popular to the upper class fell into Anna's trap. This girl regularly organizes lavish dinner parties at Le Coucou restaurant and a series of wealthy businessmen, athletes and celebrities will attend.
The fact that Anna spends and moves continuously between countries makes many people wonder about the source of this lady's money. One insists Anna's father is a diplomat, another insists her family is a "giant" in the oil industry, even one German millionaire thinks she is from a German aristocratic family.
But no matter how the scam, Anna eventually exposed when too many people had to pay bills or had money stolen.
Revealing
Anna's scam method is extremely simple when targeting people's misconceptions about the elite and rich. It is the view that the rich have to spend money like trash, always go hand in hand with celebrities or spend money on luxury services that makes people mistakenly think about Anna. The story "because she played with a rich man, maybe she is also rich" became the ideal card for this somewhat silly scam.
Initially, Anna tried to connect with the elite to make short loans. She created two fake identities, "Peter Hennecke" and "Bettina Wagner", who would secure her main account. She also created email addresses and used a voice-spoofing app to convince bank officials that Hennecke and Wagner were real.
In addition, Anna also forged a check and transferred $160,000 to a Citibank account to get back $70,000 in cash she was allowed to withdraw according to the bank's policy. Anna uses this money to pay at the 11 Howard hotel. However, because she refused to provide credit card information to continue paying, she was kicked out by the hotel.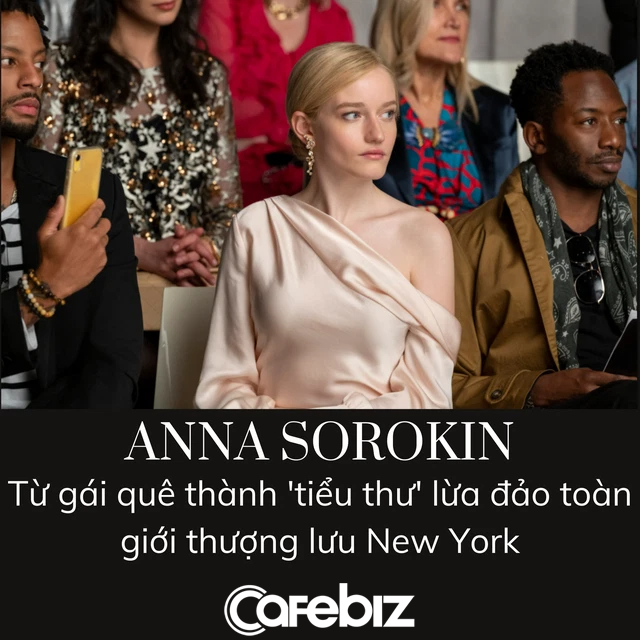 Next, thanks to the acquaintance with the director of the airline booking agency Blade and the guise of a rich lady, she booked a round-trip ticket from New York to Omaha without having to pay $35,390 in advance. Anna sent Blade Company a fake payment receipt and when she discovered that she had been scammed, Blade Company immediately reported it to the police.
Even, Anna once hired a PR company to organize a birthday party at a 5-star restaurant in the rich New York area. The party was lavish and packed with celebrities, only the event company had to call a series of attendees to find the owner of the party to collect debt.
Although it has begun to be exposed, but Anna is so used to a luxurious lifestyle that she still uses scams to enjoy.
During a trip to Morocco, Anna coaxed her companion, Rachel DeLoache Williams, to pay the full cost of 62,000 USD. She even had to pay the entire cost of shopping for Anna and until now, when Anna has been released from prison for 1 year, Ms. Rachel has not received all the compensation. Please note that Rachel's $62,000 is equivalent to her entire year's salary.
When she returned to the US, Anna used fake payment receipts to steal money for two 5-star Beekman hotels and New York Union Square. Due to a debt of up to 11,518 USD, Anna was soon evicted from her room and 2 hotels sued her. At the same time, Anna was also touched by the Manhattan police for fraud.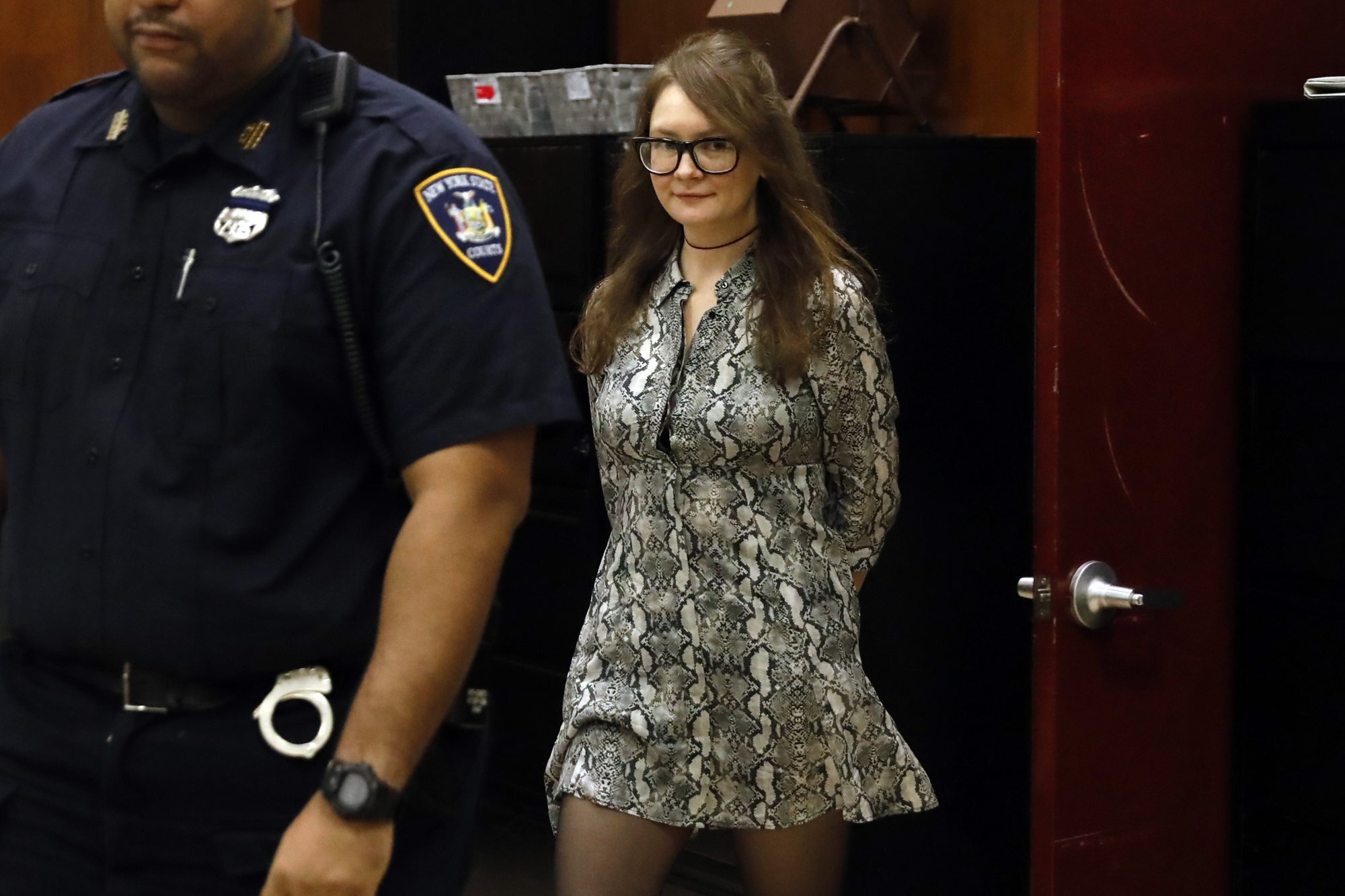 In court, but Anna still has to dress well
German country girl
The police investigation revealed that Anna was not aristocrat when she was born in Russia in 1991 but moved to a poor countryside in Germany in 2007 to settle down. Anna's father used to work as a truck driver, then switched to a transportation company employee and when the company went bankrupt in 2013, he focused on the electrical equipment business.
Although she does not want to disclose her financial situation, according to the media, Anna's family is only in the middle class when it is eligible to invest for her to study in the UK and give support when Anna goes to Germany to work.
In 2019, Anna was found guilty of six counts of fraud and sentenced to 12 years in prison, as well as a $24,000 fine and nearly $200,000 in restitution to the victims.
However, the New York Times said that the number of Anna's victims was many times larger than the public figure, but they did not dare to report it because they were embarrassed to be cheated by a country girl.
Thanks to good rehabilitation, Anna was released in February 2021, but she was detained by US Immigration and Customs Enforcement 1 month later because her visa expired. On March 14, 2022, Anna was deported back to her country, ending the story of this one-of-a-kind fraud lady.
Although hired by Netflix to make the original for the movie "Inventing Anna", the entire amount of $ 320,000 will be used to compensate the victims of this "lady".

https://cafebiz.vn/anna-sorokin-chan-dung-gai-que-nuoc-duc-gia-lam-rich-kid-lua-toan-bo-gioi-thuong-luu-new-york-den- netflix-provided-film-movie-20220315172438118.chn
You are reading the article
Portrait of a German 'country girl' pretending to be a 'rich kid' tricked the entire New York elite, even Netflix had to make a movie

at
Blogtuan.info
– Source:
genk.vn
– Read the original article
here