Many children lose concentration, suffer from "brain fog" syndrome after Covid-19?
In recent days, the number of children coming to the post-Covid-19 examination and treatment at the Department of Psychology, Children's Hospital 2, Ho Chi Minh City has increased. Most parents feel scared when their children suddenly lose their memory and concentration compared to before. Many children even show signs of fear and anxiety, leading to depression, stress, and unwillingness. contact with others.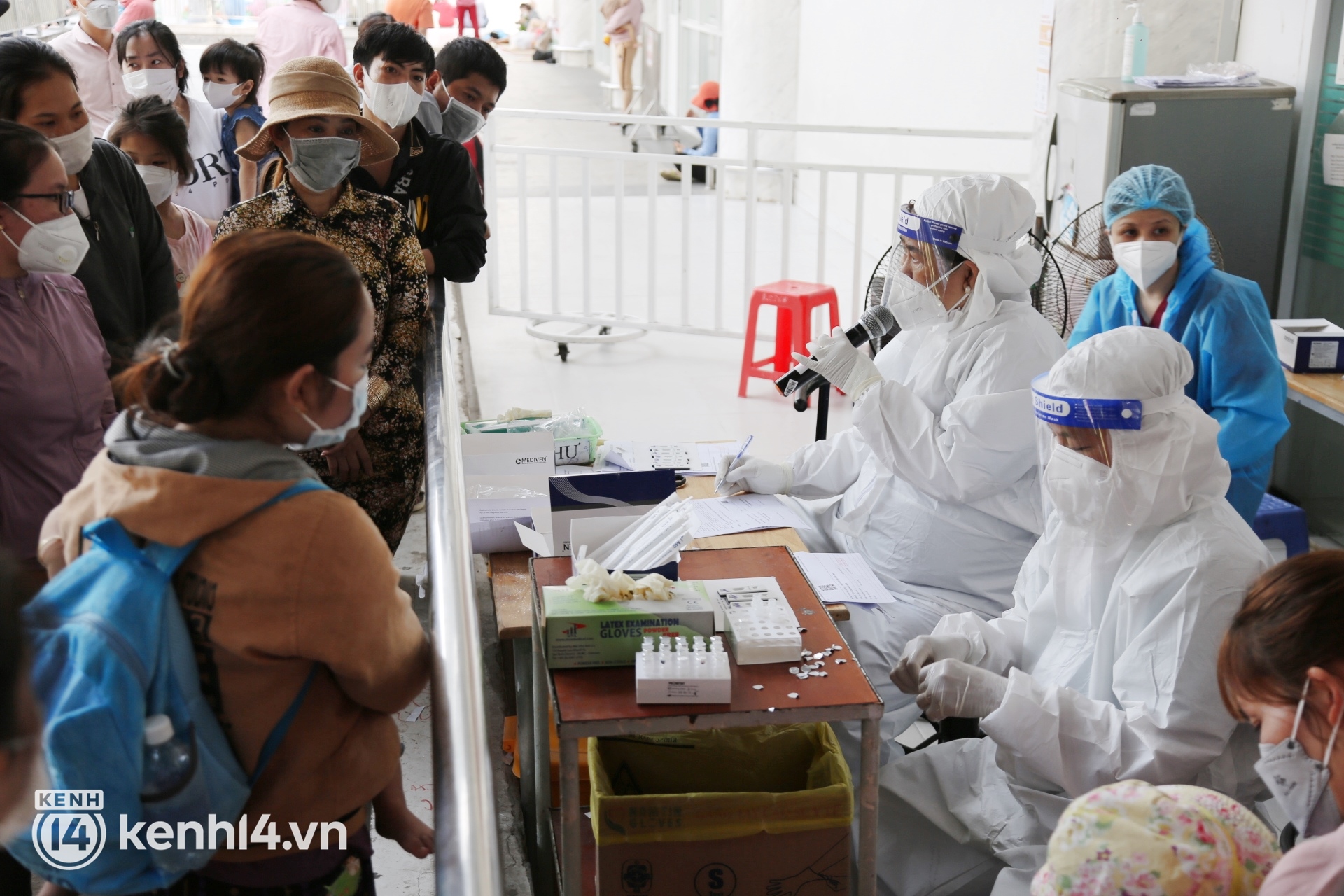 The number of children post-Covid-19 infected with psychological problems is increasing day by day
According to the bachelor of psychology Nguyen Hai Uyen – Department of Psychology – Physiotherapy, Children's Hospital 2, Ho Chi Minh City, said that for children aged 6 years and under, the examination showed that the children had little interaction and reaction. More responsive, even many post-Covid-19 children experience speech delay (2-3 years old), aphasia or language disorder. Particularly for children of primary school level and above, most children cannot concentrate when going to school, many children experience "brain fog" syndrome, or forgetfulness. If before, children can learn online, now they go to school directly, many children can't concentrate and have poor memory. Parents need more time to help their children adapt to the current environment, the Department of Psychology will support counseling and treatment for the children.
"Some children experience depression and anxiety in which depression is less but anxiety is more. The children also have non-permanent psychological manifestations, sometimes appearing in rhythm, they suddenly die interest, distraction when studying or doing something This situation can happen to a child who has been infected with Covid-19 or has not been infected, maybe the distraction was there before but when infected, Symptoms are more severe because the time of isolation and treatment causes children to lose some resources from friends, teachers and extracurricular activities.psychology bachelor Nguyen Hai Uyen said.
The Department of Psychology, Children's Hospital 2 always receives and supports children after Covid-19
Although there have not been many clear studies on the relationship between post-Covid-19 and mental health, based on practice when interacting with pediatric patients, it is shown that after being infected with Covid-19, children face problems. Poor concentration, memory loss, affecting the quality of learning and surrounding relationships.
"After Covid-19, many children show signs of anxiety, if children have Covid-19 in the early stages, when F0 is low, children have low self-esteem, sometimes having obsessions when communicating. Some children have symptoms related to separation anxiety disorder when they are suddenly separated from loved ones for a long period of time.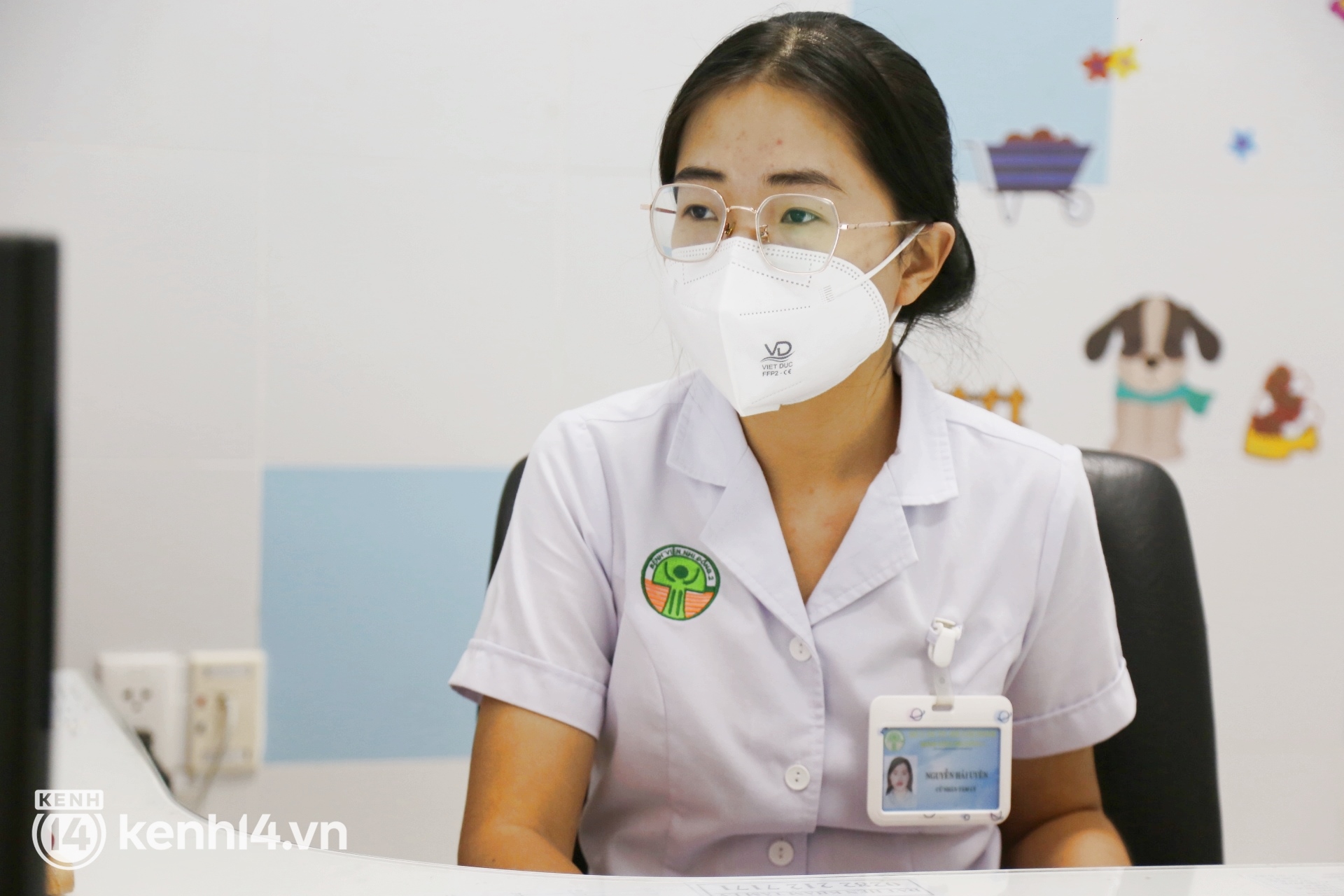 Many children lose concentration, poor memory, or forgetfulness after being infected with Covid-19
As for the children of F0 later, most of the problems they face are poor concentration. Perhaps after a long break from the epidemic, the psychological inertia weighed on the children, making them unable to catch up with life at school, they need a suitable time to adapt to the environment again. Psychology bachelor Nguyen Hai Uyen analysis.
Parents need to create trust and care for children instead of scolding?
The problem of poor concentration in learning, forgetting or not remembering lessons is common in children after Covid-19 infection. Instead of being frustrated and scolding children, parents need to grasp the psychology and create confidence to listen to their children more, thereby solving problems in the children's psychology.
According to psychologists, before the child's forgetfulness and decreased memory, after expressing concern, parents need to find ways to help children overcome this difficult period. Many parents said that during the learning process, suddenly their children lose all their energy, complain that they do not want to study, express their fatigue or cannot solve a similar problem, the first thing that parents It is necessary to distinguish children with poor memory or concentration.
The living environment and the sharing of parents play an important role in helping children overcome anxiety and psychological instability.
In order to help children overcome psychological abnormalities, poor concentration in communication and daily activities, parents need to know how to manage their children's contact in daily life, especially movies. photos, games, changing living space to be more child-friendly.
"Parents need to pay more attention to their children, each child's characteristics are different, if that child is sensitive, he or she will have more psychological problems than normal children. It is important for the child to have a stable psychological development.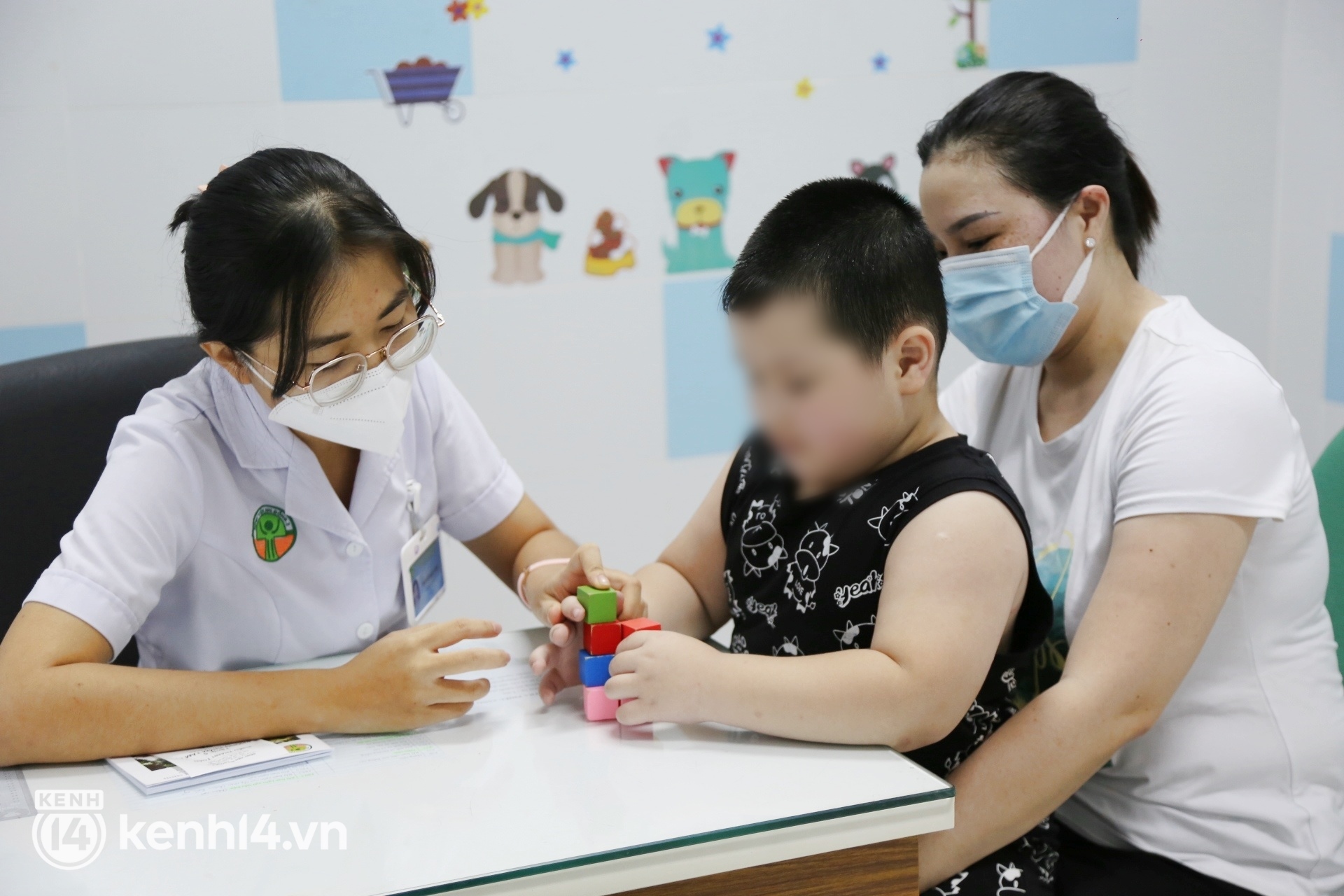 Many children show signs of fear, panic, and little communication after a long time of social distancing…
KYWhen parents see that the child shows signs of panic, fear, talks a lot or doesn't talk, closes himself… Parents themselves need to keep and show composure. The impatience and urge to resonate with children's emotions will create tension in the parent-child relationship, creating a large gap where parents can be a resource to help children overcome problems.
After a long time with many changes in social context, family background and personal health, children's anxiety, stress and low self-esteem are inevitable results. Instead of denying and forbidding children to mention these feelings, parents should listen together, create a safe space to contain the problem, accept as a way to see clearly the shape of the stone in front of them. first and hold my hand to pass", Psychology bachelor Nguyen Hai Uyen shared.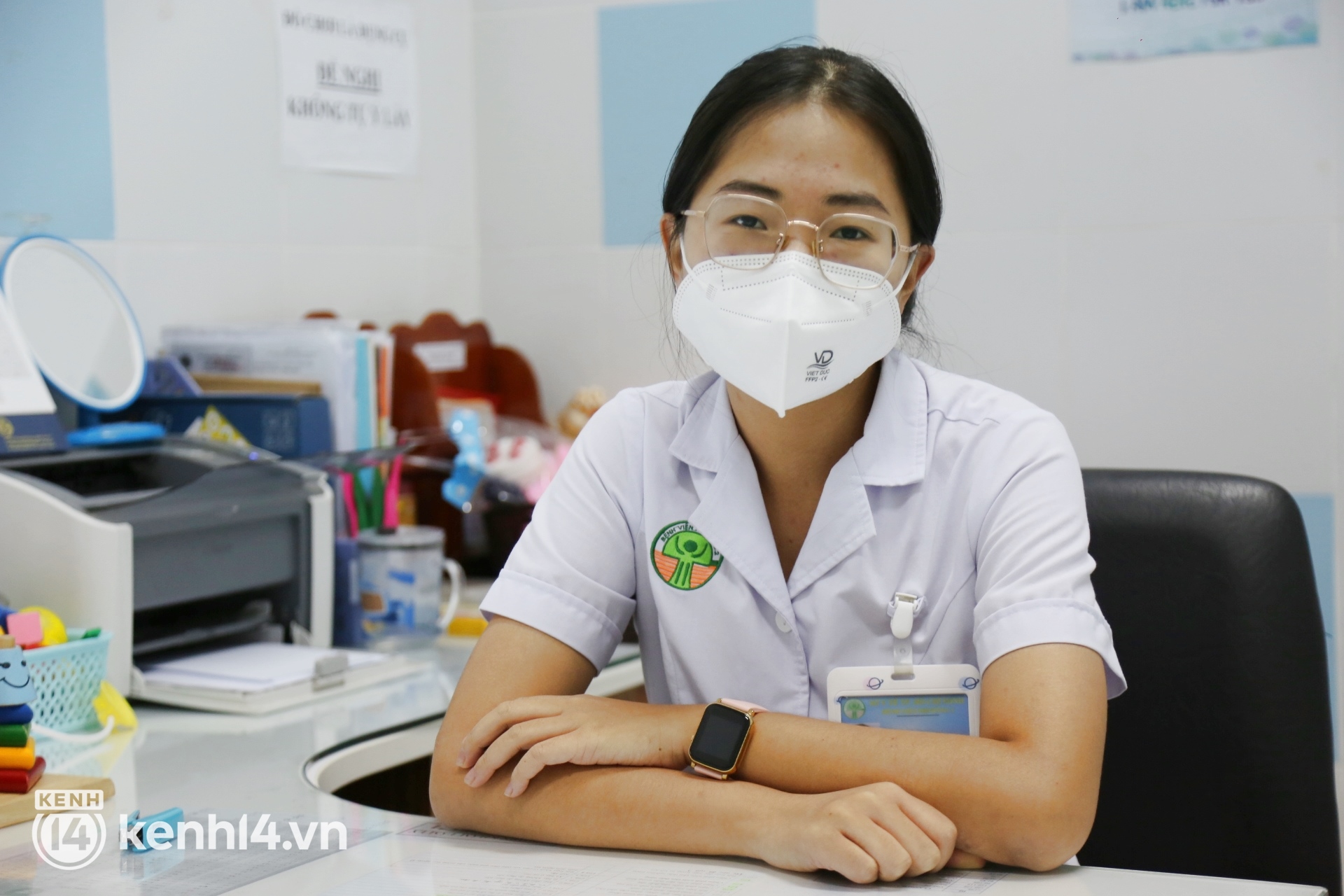 Bachelor of Psychology Nguyen Hai Uyen – Department of Psychology – Physiotherapy, Children's Hospital 2, Ho Chi Minh City
How do parents recognize a child with psychological abnormalities?
According to bachelor of psychology Nguyen Hai Uyen, it will be based on 3 aspects of children's perception – behavior – emotions to recognize signs of psychological instability in children. Besides, the reference to information from people around is also an additional factor to help parents recognize the psychological problems that their children face.
In terms of perception: Is it reflected in the quality of your studies, your ability to remember, handle problems or your understanding in life, are your beliefs about the people around you distorted or distorted?
In terms of behavior: The child screams, huddles, limits interaction, or interacts too much with others. Compared to before, do children look to electronic devices, play games more or not?
Emotionally: Children often express their feelings of sadness and fear. Many parents think these are childish emotions, it's normal but it's not. For children, when they can name emotions (sad, scared) it means it's actually happening. Parents need to pay attention when their children talk. "I'm sad, I'm afraid, I suddenly feel worried but I don't know what to worry about…"then you have to take your child to a psychiatrist.
In addition, another symptom is the manifestations on the baby's body. If the child has symptoms of headache, vomiting, fatigue, but the usual medical examination cannot find the cause, it is likely that the child is having a psychological problem.
"It is possible that in a situation where a parent finds that their child's emotions or behaviors are out of proportion to their peers or their own children, it is important to heed the mental alarms of their children. Children. Parents' attention is very important to help children overcome fear or psychological instability." Bachelor Nguyen Hai Uyen said.
https://kenh14.vn/nhieu-tre-kho-ghi-nho-hoc-kem-tap-trung-sang-chan-tam-ly-so-hai-hau-covid-19-chuyen-vien-tam- ly-chi-radieu-phu-huynh-can-biet-20220315221716784.chn
You are reading the article
Psychologists point out what parents need to know?

at
Blogtuan.info
– Source:
Kenh14.Vn
– Read the original article
here