Giải trí
Que Van's Son's Health Condition After 3 Days of Being Infected with COVID-19, Mother Must Go Online Asking for Help
WATCHING VIDEO: Que Van once cried sadly, lamenting her son who did not have a complete family.
After dropping herself off at an international hospital for a "delivery" in the middle of last year, Que Van is still a single mother raising her son, without the support of his father. She said that her ex-boyfriend had denied responsibility for the child before the baby was born, so Wu's birth certificate also left her father's name blank. Instead of worrying that the child would be harmed by "no father", the actress said that if she put this man's name in, it would make her child ugly.
Rejected by his girlfriend, Que Van decides not to include the father's name on his son's birth certificate.
A few days ago, Que Van shared a long post, asking for help from netizens in the middle of the night when Her son is showing signs of COVID-19 infection. The actress posted a photo of her son crying, saying he had a high fever and had "2 stripes" when checked with a quick test strip. "Sorry I can't take care of you. I cough a lot of phlegm. I have a very high fever", "I know the whole world has him and it can't be helped, but my heart breaks when he is like this. I tried my best but this virus has arrived. I can only pray to God for my son to get well soon." he wrote confusedly.
Recently, after 3 days of sending his son to the hospital for treatment and health care, Que Van posted a photo of baby Wu playing at home, updating his son's condition: "Today, I can play, I can't eat much. I'm still coughing, miss. Get skinny." Looking at the series of photos of baby Wu uploaded by his mother, the boy looks tired, his weight has decreased compared to before.
In the comments, many cheered on Que Van, showing him some of the care for his son during his time with COVID-19.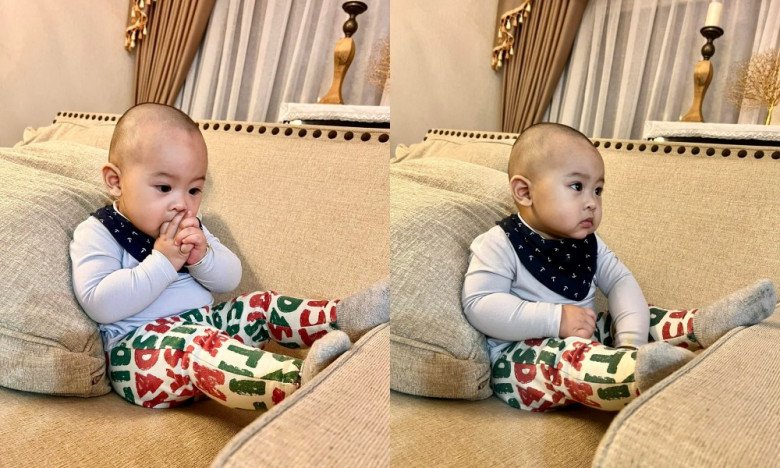 Que Van posted a photo of his son with a tired expression, losing weight since being infected with COVID-19.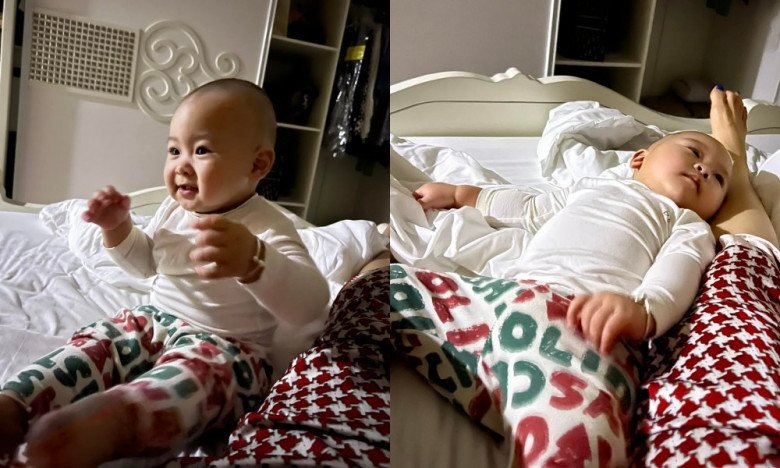 The actress felt sorry for her son because he was still coughing and couldn't eat much.
Previously, Que Van also tested positive for COVID-19. During the treatment, the former model was carefully isolated, asking relatives to take care of her son. She waited until the PCR results were negative before daring to contact her child, but unfortunately, baby Wu was still infected.
Currently, Que Van's youngest son is over 8 months old, in the stage of learning to walk. The actress once showed a clip of baby Wu learning to walk around the house in a plush headgear, attracting the attention of many "mothers".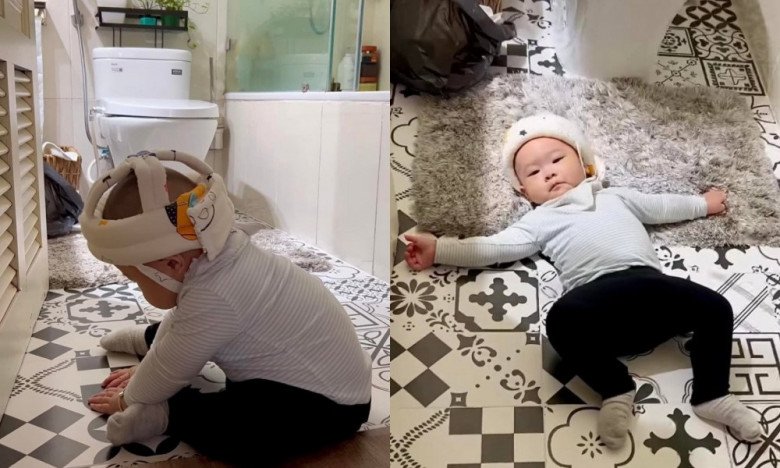 Que Van carefully prepared a hat for his son to learn to walk.
Apart from that, he also won the approval of many mothers when sharing how to "treat" their children. QueVan says: "When the child asks, we will definitely not meet. Because they will form bad habits and as a result when they grow up, they will become bad people. If they don't ask for something, they will get angry. Wrong work.
And Van, Van could hear him crying all the time. Only then did Van tell me I couldn't be like that. And here is a baby sucking 120ml but refusing to sleep. Struggling to sleep again, but it's not time to breastfeed yet, so… let me cry some more. I'm always competing with you."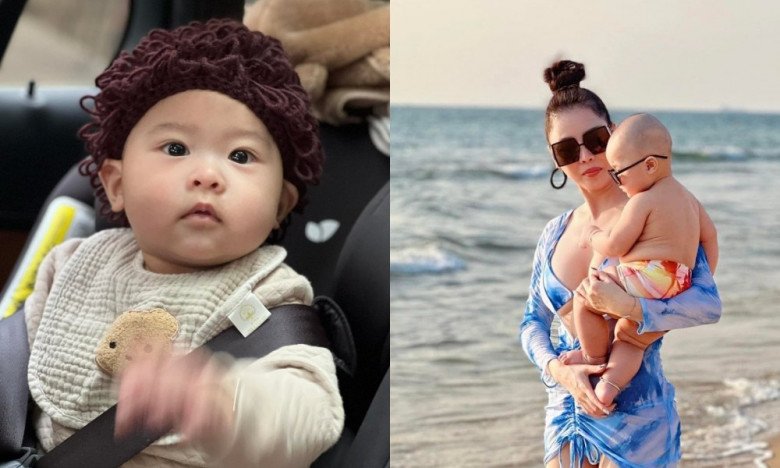 Que Van was confident enough to have enough experience in raising children, even if he was alone, because before Wu's baby, he had two older sons, Nhat Minh and Nhat Quang.
You are reading the article
Que Van's Son's Health Condition After 3 Days of Being Infected with COVID-19, Mother Must Go Online Asking for Help
at Blogtuan.info – Source: Eva.vn – Read the original article here