Razer ™ has just announced a new line of streaming products, including: Razer Seiren BT Microphones, Razer Audio Mixer and Razer Key Light Chroma. The devices promise to bring more creativity and usability to content creators and streamers using mobile devices. With top-notch wireless audio quality, flexible streaming and adaptive lighting mixing to create a more connected and creative space.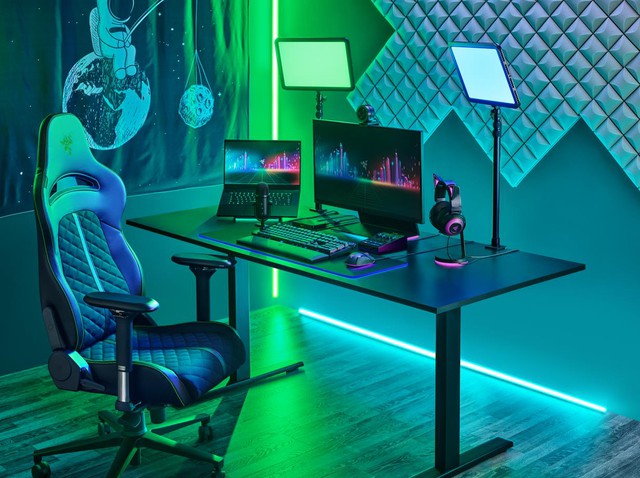 If the Audio Mixer and Key Light Chroma are aimed at streamers using desktop devices, the wireless Seiren BT microphone is designed specifically for streamers using mobile devices to maximize user support during streaming. on the phone. With a compact design and outstanding recording ability, Seiren BT brings a new level of experience when livestreaming with smooth, clear sound.
"Up to now, streamers need to use wired microphones to deliver the clearest sound to viewers. This limits flexibility during livestream or changes in viewing angle from the device. mobile, especially in noisy outdoor environments," said Richard Hashim, Head of Mobile and Gaming Devices at Razer. "Now, with Seiren BT, IRL streamers are completely free to move around, using their mobile devices anywhere they want to record without being hindered by wires. This will help them. giving viewers a diverse, engaging experience with the best sound."
Razer Seiren BT: Clear Voice Everywhere
Thanks to Bluetooth connectivity and compatibility with the most popular streaming apps on mobile devices, along with omnidirectional microphone technology and powerful noise cancellation software, Seiren BT allows streamers to fully enjoy their music. move freely with a warm, full voice.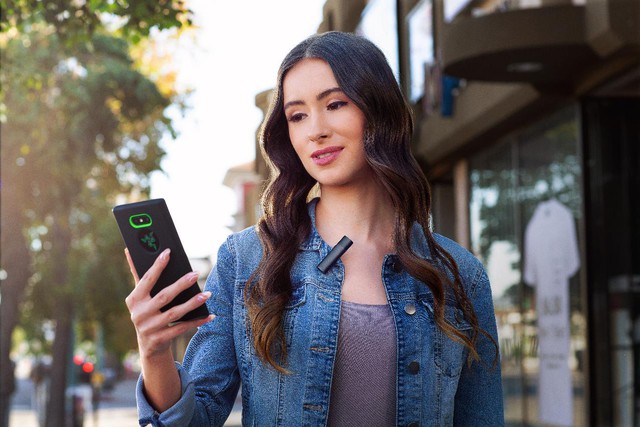 By using Seiren BT, streamers are fully able to get creative in their online broadcast using camera sticks and other stands without worrying about tangled wires. Seiren BT uses a simple clip-on design, allowing streamers to choose from wide-angle, full-angle and self-aligning within the frame from their mobile device while still deliver crystal clear streaming audio quality.
Whether it's strong wind or crowd noise, the Seiren BT microphone maximizes its ability to filter out ambient noise indoors or out with its smart filter and single high/low adjustment option. simply through the included Razer Streaming Mobile app. Equipped with indoor and outdoor air filtration systems, the Seiren BT is the perfect single-player for streamers looking to elevate their content with sonic clarity in any working environment.
The Seiren BT is the latest in Razer's line of dedicated microphone products, including the Seiren V2 Pro, Seiren V2 X, and Seiren Mini.
Razer Audio Mixer: Mastering the Sound
The new Razer Audio Mixer offers a compact audio solution in a box, made for the online platform, multiple direct inputs, and powerful, centralized audio mixing software that offers a fine level of control. and live audio mixing capabilities for desktop PC streamers. Usually, with this level of control, users need a suite that supports many complex, cumbersome, and expensive devices. Razer Audio Mixer has simplified it by putting everything into a mixer that has the same productivity as 4 analog mixers.
Razer Audio Mixer allows streamers to control multiple audio sources, balance volume levels between sources, mute unnecessary channels, and even add vocal effects during broadcast. This level of control is simple and easy to set up, making it accessible and usable by any streamer with or without technical expertise. This control of the Razer Audio Mixer is thanks to direct input support for the most commonly used audio connections, including hybrid-XLR (with 48V Phantom Power), TRS Line In and Out, Optical TOS …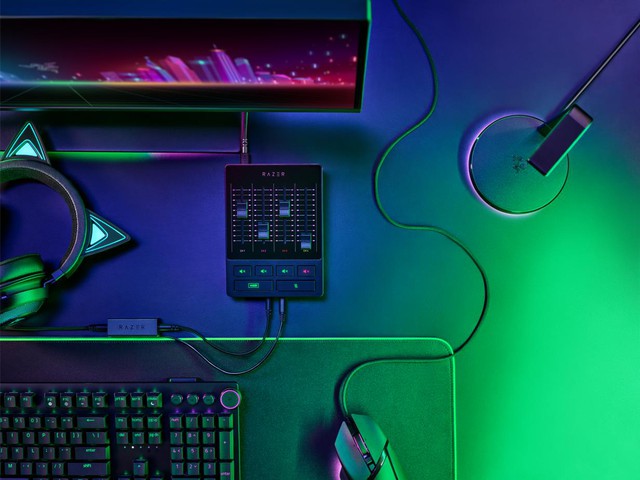 Razer Audio Mixer Software is a centralized audio mixing software suite that is fully integrated into Razer Synapse 3 and supports all digital audio output sources, including game, audio, and audio. in the system, the sound of the chat and the sound from the music source. Through Razer Synapse 3, users can access a wide range of audio tuning options, from software-based noise cancellation and EQ functionality to audio and voice changers. Each audio source can be fully tweaked, mixed, and linked to Audio Mixer hardware functions through settings and offloading the onboard Audio Mixers. This frees up system resources on the PC.
With versatility and ease of use, the Razer Audio Mixer becomes an indispensable product for future live broadcasters.
The Razer Seiren BT is on sale for a recommended retail price of $99.99 and the Razer Audio Mixer for $249.99 at Razer.com & authorized retailers.
You are reading the article
Razer launches "unique" product line

at
Blogtuan.info
– Source:
gamek.vn
– Read the original article
here