Giải trí
Revealing the bold 18+ scene of Bang Di and Truong Thanh Long
The trailer of "The Lover of Many Faces" has just been released, attracting attention with the hot scene of Bang Di and Truong Thanh Long.
Trailer for "The Lover of Many Faces"
The film "Lovers with Many Faces" directed by Thai Trinh, with the participation of Bang DiTruong Thanh Long, Lanh Thanh, Tan Tre, Khuong Thinh, Dinh Y Nhung, Xuan Phuc, Quyen Qui… were officially released on March 17.
"Many-Faced Lover" is a detective, emotional drama with content revolving around the mysterious death of Hannah (played by Bing Di) – a girl with very complicated relationships. From the time she was in the countryside to the city, she met many different men and developed romantic relationships with them. Hannah's sudden death made the audience confused, not knowing who among those who had close relationships with her was the real killer.
Bang Di takes on a heavy role in "The Lover of Many Faces"
Bang Di shared about the role: "Di is very happy because I finally have a character that is completely different from the roles I have experienced before. This is not exactly a villain role, nor is it a protagonist because Hannah is a girl with many complicated relationships. For each lover, she has a different way of loving and treating. Therefore, when watching Hannah's life, the audience will see her as a "multi-faceted lover", but she also has her own suffering and pain. Hannah is the representative of modern people now, she is very practical, but also very emotional. Sometimes she makes her life tragic."
Accompanying Bang Di in the film are prominent names of the film village such as Truong Thanh Long, Lanh Thanh, Khuong Thinh, Tan Tre, Dinh Y Nhung, Xuan Phuc, Quyen Qui… Prominent among them, the character Duc Lam – played by Truong Thanh Long as a link in the entire 6-episode journey to find out the real Hannah.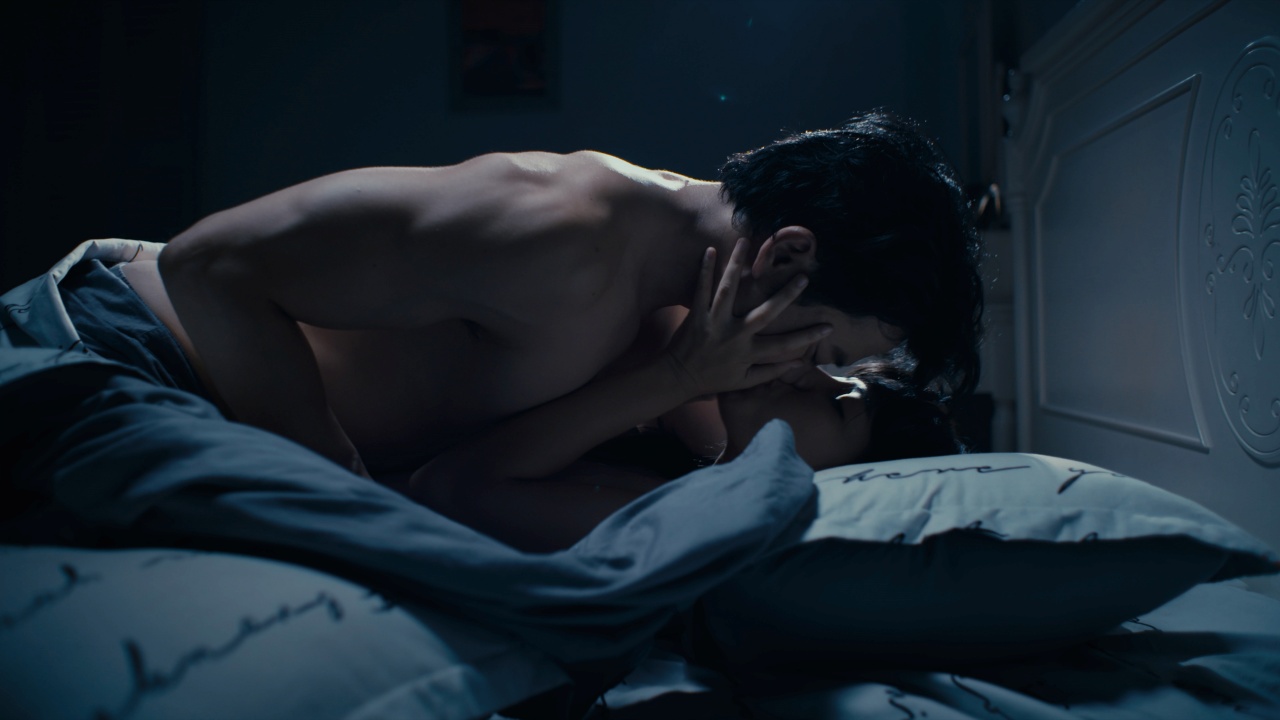 Bold hot scene of Bang Di and Truong Thanh Long
In particular, in the newly released trailer, the audience is stunned by the bold 18+ scene of Bang Di and Truong Thanh Long. The relationship between Duc Lam and Hannah in the film has many twists and turns. Both are in a love relationship, but Duc Lam only knows one face of his girlfriend, he can't imagine that behind her back there are many hidden secrets. That's why in his journey to whitewash his own murder, Duc Lam discovers the dark past of his girlfriend Hannah that he thinks he fully understands. Hidden behind that beautiful face are how many other faces he could not have imagined? That is the factor that attracts viewers besides finding the real culprit.
Truong Thanh Long confided: "Long thinks the stories of Duc Lam or Hannah in the film are all stories that can be met in real life. This is a movie that shows very clearly that everyone has a good side and a bad side that wants to hide not only the girls, but also the boys. When my lover doesn't want me to know, I should respect that."
You are reading the article
Revealing the bold 18+ scene of Bang Di and Truong Thanh Long

at
Blogtuan.info
– Source:
24h.com.vn
– Read the original article
here