Đời sống
Soaking in water from dawn to dusk, raking mussels, pocketing 500-700 thousand per day, Tam Ky people fear one thing the most.
Every 5 am, people in Tam Ky City (Quang Nam) go to the Truong Giang River to use homemade rakes to go backwards under the water to scratch mussels. Although the work is hard, if they win big, they can "pocket" millions of dollars a day.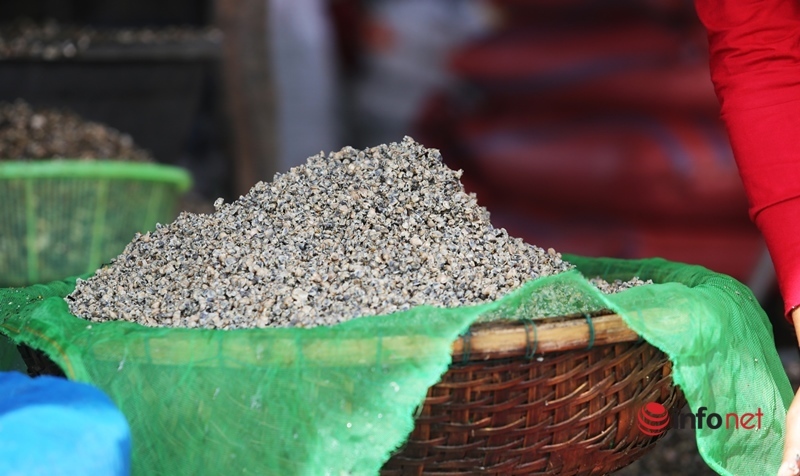 In Quang Nam, mussels are processed into many rustic dishes such as: mussel rice, mussel soup, fried mussels with rice paper… are very popular. However, few people know, the work of raking mussels is also very hard due to frequent immersion in water.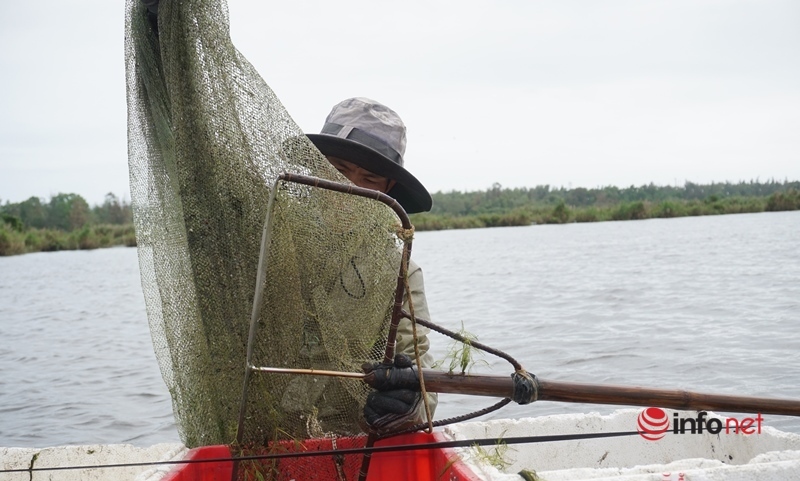 These days, people on both sides of the Truong Giang River (Quang Nam province) are busy in the mussel raking season. Tools for catching mussels manually include a rake about 1.5m long, with a thin horizontal iron bar attached to a net bag.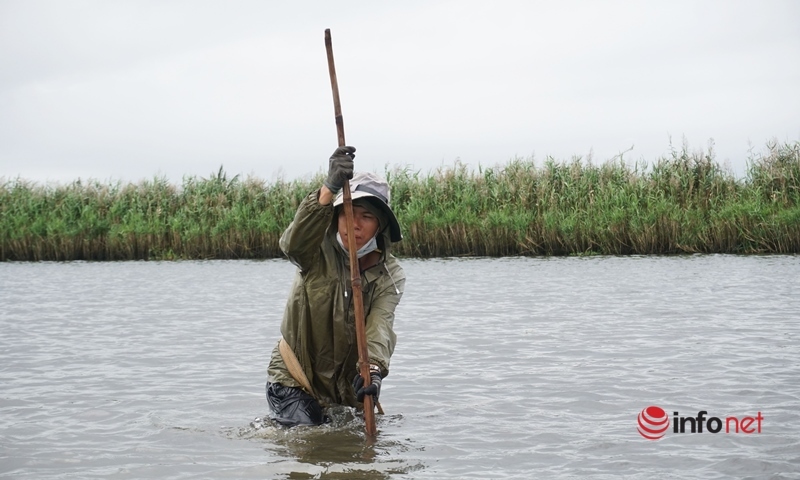 Every 5 o'clock, Mr. Pham Van Thao (resident of Tam Ky city) starts work again. For decades in the profession, he remembers each shallow and deep section, the time when the water is big and the water is low to soak in and catch mussels.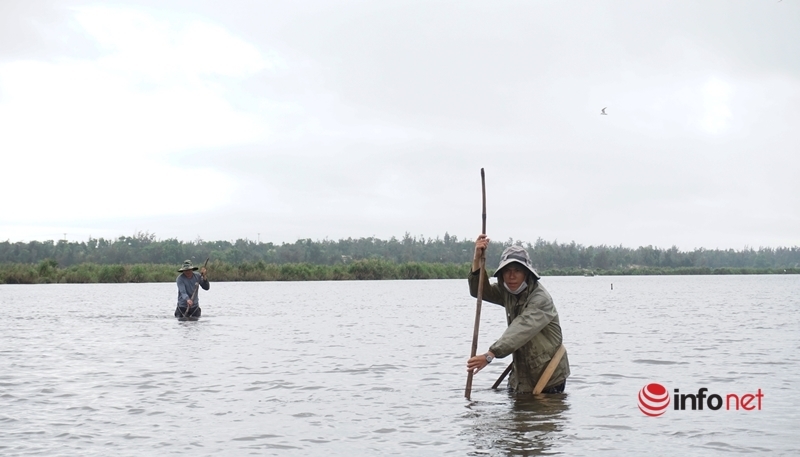 This season, instead of going upstream, he went down the Truong Giang river to the side of Thang Binh district to scratch mussels. "Because there are many narrow rivers here, there are many rafts, so the mussel rakes rarely come in, only manual rakes. Thanks to that, there are more mussels…", Mr. Thao revealed.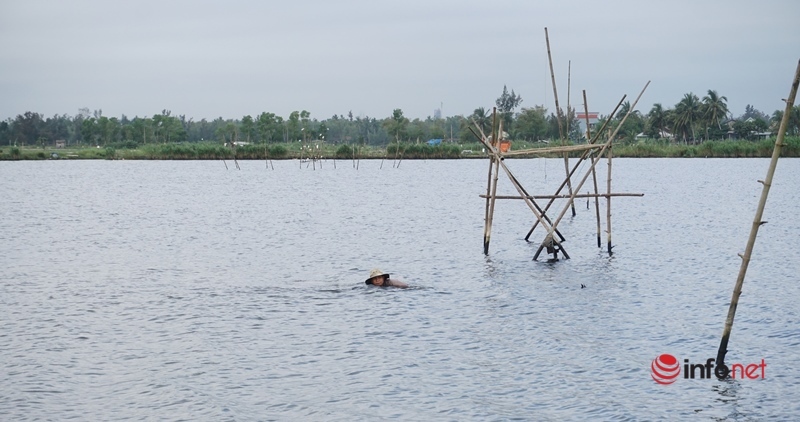 Due to frequent immersion in water, his hands were calloused, and his feet were also covered with scars. "The job is hard and very difficult, but the income is high," he said. To scratch mussels, the worker tied a pole to his back with a rope and immersed himself in the water to go backwards to find the mussels lying buried. deep in the sand.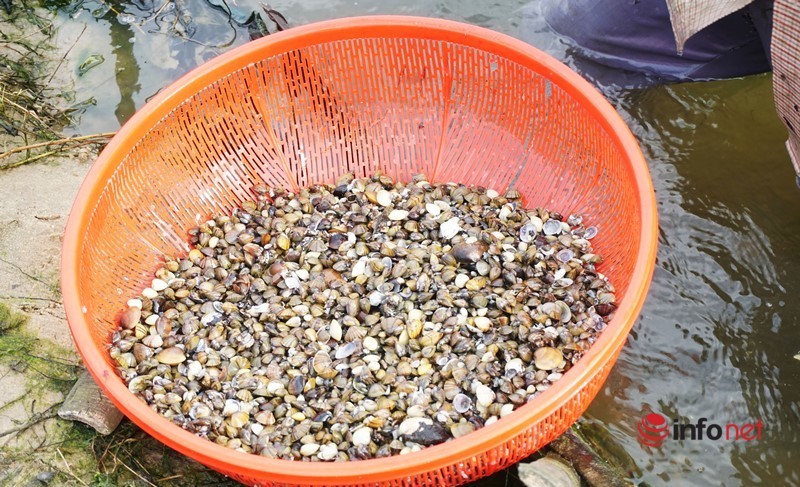 According to Mr. Thao, it must be at the right time when the water is low and the mussels can float. "But when the water is big, mussels diving under the sand have to press hard on the river bottom, raking is both hard and not much. On average, I earn 500,000 – 700,000 VND per day, "said Mr. Thao.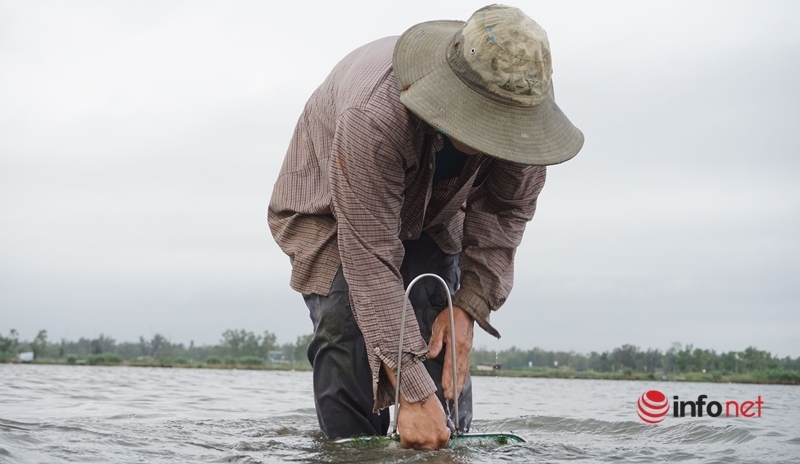 Like Mr. Thao, Mr. Tran Van To (Tam Ky City) has also been working as a mussel rake for 30 years. "The work is hard due to frequent immersion in water, but it makes up for the higher income than the local average, so just do it," he said.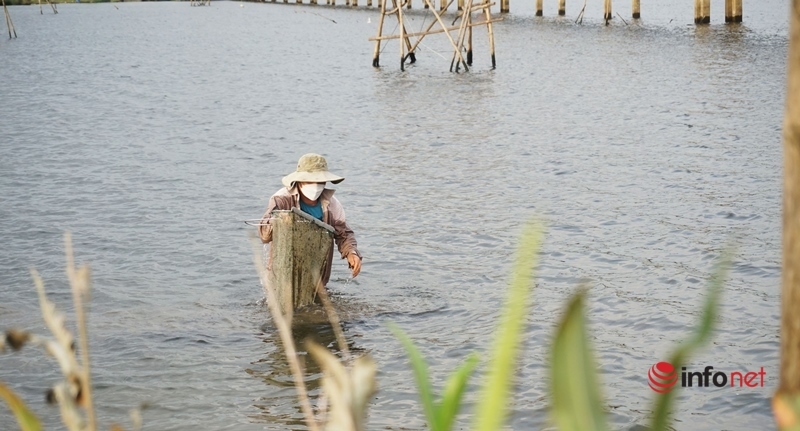 On average, Mr. To can scratch 120kg of mussels a day, selling for 35,000 VND/basket (8kg), earning about half a million VND. And work usually ends around 13:00.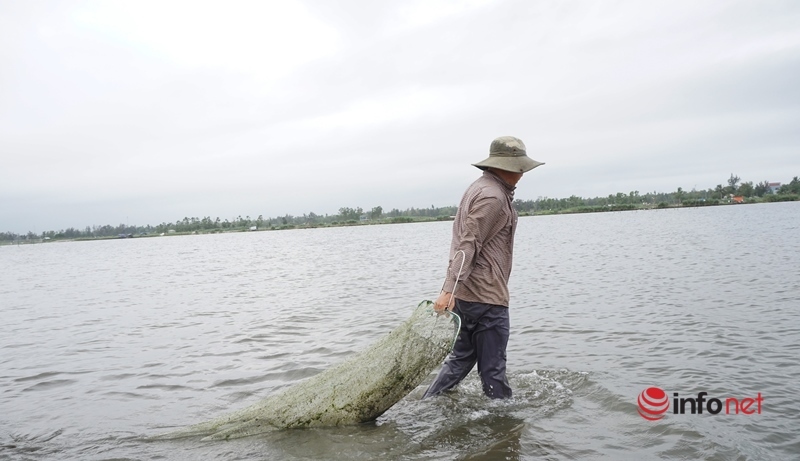 "The most frightening thing for people who follow this profession is stepping on mussel shells, the shells stuck in the legs bleed. Many people with pus and redness have to stay at home for a long time, "said Mr. To.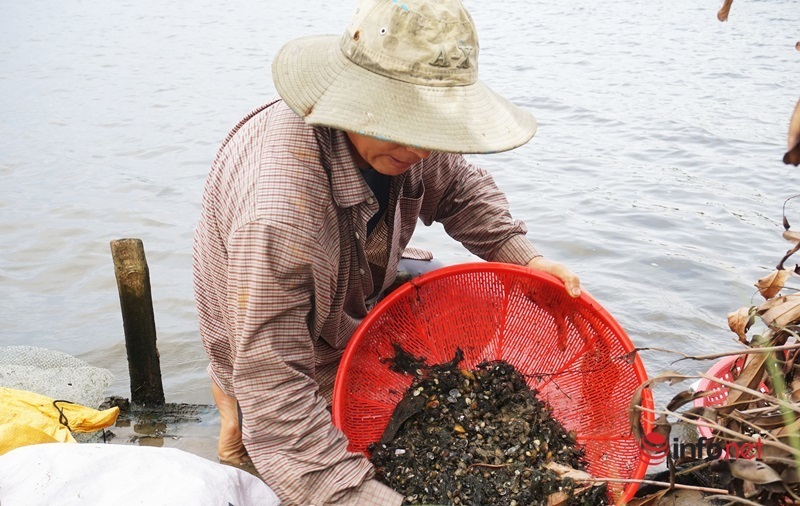 Mr. To said that after each rake, the mud and dirt mixed with the mussels, so the rake had to use a basket to patiently pick up the treats and separate the mussels. Large mussels are bagged by rake workers and sold to processing furnaces for intestines, while small mussels are sold to lobster farmers for food.
Mussels are purchased by the oven owners and put in a pot to cook and then separate the intestines from the shell, for every 7kg of mussels, 1kg of intestine will be given.
Ho Ca
You are reading the article
Soaking in water from dawn to dusk, raking mussels, pocketing 500-700 thousand per day, Tam Ky people fear one thing the most.

at
Blogtuan.info
– Source:
infonet.vietnamnet.vn
– Read the original article
here