Giáo dục
Spending billions to recruit professors and doctorates in specialized schools: Over 7 months, unable to recruit one person
A representative of the Bac Ninh Department of Education and Training said that attracting talents is a good policy, but recruiting sage and hospitality is still difficult.
In July 2021, the People's Council of Bac Ninh province issued Resolution No. 02 stipulating a number of regimes and policies for Bac Ninh High School for the Gifted, 8 key secondary schools and regimes for administrators, experts, and teachers. , students participate in fostering and training the team to participate in the exam to select excellent students at the provincial level (for the lower secondary level), national, regional and international in the area.
Accordingly, if a teacher holds the title of professor, associate professor or has a doctorate, if selected to teach at Bac Ninh High School for the Gifted, he or she will receive a support of 100-220 million VND.
In addition, if teachers with the title of professor, associate professor or doctorate from outside Bac Ninh province are accepted to teach at Bac Ninh High School for the Gifted and have a long-term commitment (at least 10 years), then supported housing costs of 1 billion VND (equivalent to the value of 1 social house in Bac Ninh city with an area of ​​​​about 70 m2).
The resolution took effect from August 1, and it has been more than 7 months so far.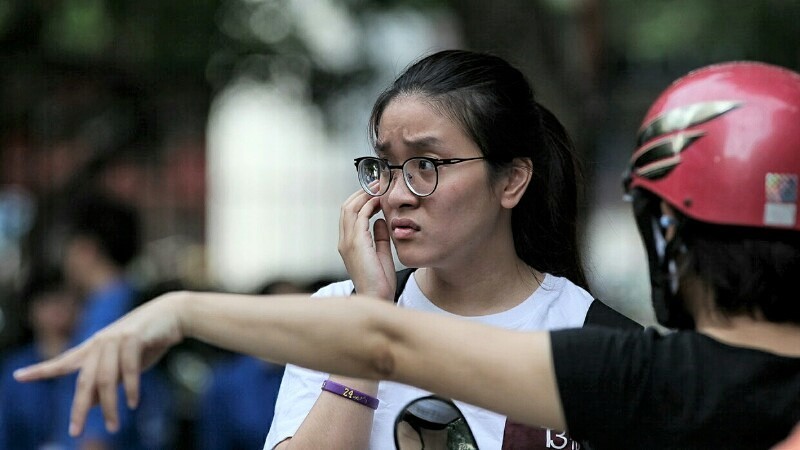 Illustration: Le Anh Dung.
Exchange with VietNamNetMr. Nguyen Huy Phu, Head of the Organization and Administration Department (Bac Ninh Department of Education and Training) said that Resolution 02, after its birth, inherited the policy of attracting talents of the old Resolution and has solved the policy level for 2 PhDs even though these two were recruited before.
"There are also some references, but from August 2021 up to now, due to the complicated situation of the Covid-19 epidemic, we have not attracted any more cases. Specifically, those who study the titles of professor and associate professor have not seen the connection. As for the doctorate, there are a number of young PhDs or teaching at a number of related vocational schools. However, through the exchange and clearly stated that they had to participate in teaching specialized students, they also withdrew themselves. The number of contacts with the Department is also not many," said Mr. Phu.
"It is also possible that they are anxious about going to the school with such treatment and attention, which is favorable in the short term, but they are also worried and pressured whether they can ensure that they can complete the job as expected."
Mr. Phu said that as an intermediary, the Department also has channels to promote connections through information channels of teachers and generations of former students, but the results have not been as expected.
Because professors are often focused on in-depth research at universities. In the case of doctorates, they may think the policy is good, but they also consider family matters, changing working environment, and teaching level.
"I have telephoned to exchange and consult, and there are cases where I say that even though I really want to, if I go back, I agree, but my family is not sure. Because when they return to Bac Ninh, they have to bring their whole family, wife and children home for convenience, but it comes with disturbances in work and study, so it is also very confusing.
Mr. Phu said that, despite the good remuneration policy, for professors, associate professors and doctorates to return to the province/university, it must depend on many factors, not only financial aspects.
"Those who are working stably in a locality, now they are told to move to Bac Ninh province to work, they must also consider it. I think this policy will be suitable for those who are young, not too stable in all aspects, and determine Bac Ninh as a stopover, but if you have to mess up a whole system, you will definitely have to think a lot." .
Mr. Nguyen Nho Hoa, Principal of Bac Ninh High School for the Gifted – the beneficiary of this policy also admitted that although he was very eager to earn a few pillars, but: "Since Resolution 02 of the province took effect until now, Unfortunately, we have not submitted a proposal to spend any money."
Mr. Hoa said that people with the rank of associate professor or higher were "absent" completely, but the number of doctors from other provinces who contacted him to ask about the school was also up to a dozen people. However, just stopped at asking, did not see anyone wanting to return or not.
"It is not easy to attract. Because those who are qualified, reputable, well known and many places want to recruit, to tell the truth 1 billion VND (with a commitment to teach for at least 10 years) is nothing. Those scientists have too many choices, even have their own companies and businesses."
Mr. Hoa said that this is an extremely preeminent policy for specialized schools, giving the school the opportunity to invite and attract good teachers for professional work.
"In the past, it was just a simple "solicit", now there is a real policy. But that policy, but to invite you is not easy," Mr. Hoa said.
Mr. Hoa hopes that in the coming time, the specialized school can recruit people as expected in the Resolution.
Thanh Hung
You are reading the article
Spending billions to recruit professors and doctorates in specialized schools: Over 7 months, unable to recruit one person

at
Blogtuan.info
– Source:
vietnamnet.vn
– Read the original article
here