Cư dân mạng
World
The 8x boy spent 9 years rescuing and preserving hundreds of 'Dog Kings' in the local area
At 5 am, when it was still dark, Tuan gently opened the door to go to the yard to prepare for his trip. Today, Tuan has a journey of more than 100km up to Hoa Binh to bring back a native dog of the Ma River Lai dog. This dog took a lot of effort by Tuan to convince the owner to leave it to him.
Leaving the capital, in 2013 Tran Anh Tuan (born in 1985) decided to return to his motherland (Vinh Long commune, Vinh Loc, Thanh Hoa) to set up a business after nearly 30 years attached to Hanoi, returning with empty hands. He discussed with his parents opening a truck restaurant.
Graduating from the military environment, Tuan is expected by his family to continue his military career, become an officer or work as an office worker. However, he did not follow that wish, Tuan knew what was in his heart, the boy always cherished the desire and passion for the Lai Ma River dog.
Being kicked out of the house for being too passionate… looking for a dog
To pursue his passion for preserving this Lai dog breed, Tuan also had to trade a lot of things, for a long time he could only sleep 2-3 hours/day. Tuan is also the main person in charge of the restaurant, hard-working and diligent, so he gradually accumulates capital and continues on his own roads.
Mr. Tuan's determination and passion also gradually convinced his family, from the small dogs that were initially rescued by Tuan, after 9 years the number of dog kings he rescued and preserved has reached hundreds.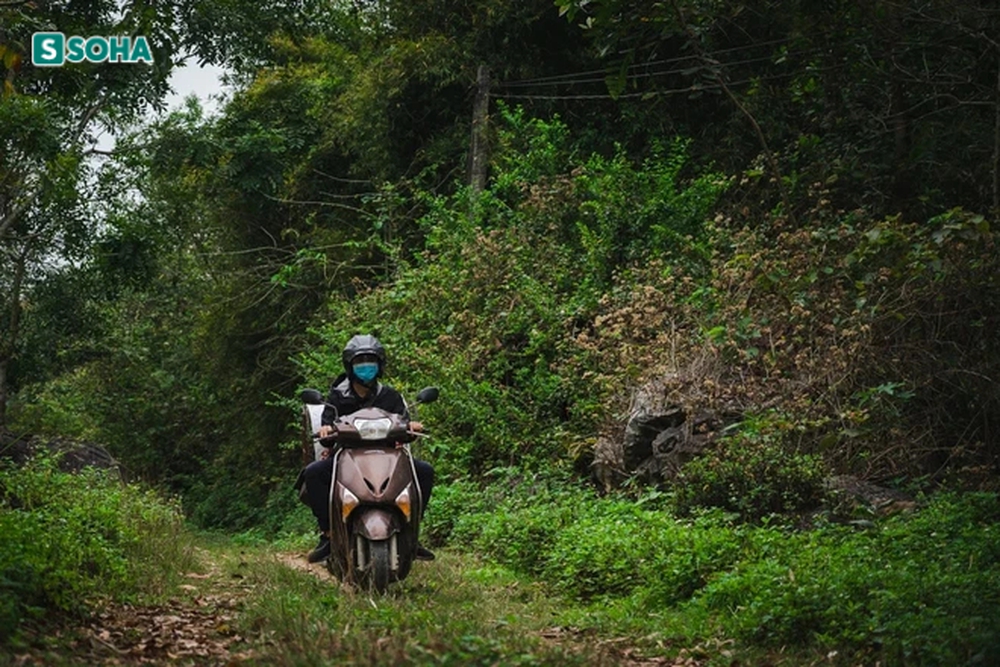 "When I said my wish, the whole family opposed, the brothers laughed, saying it was a fantasy when this breed was said to be extinct. I had to use my last savings. Finally, sell everything that can be sold, even sell the car just to pursue the determination with the Lai dog.
Family conflict reached its climax when my father kicked me out of the house just because he was suspected of stealing money. Going to Hanoi with only 150,000 VND in my pocket, I went back to doing everything from taking pictures of cards to selling rentals.
To save money, I wandered around looking for dogs. After a long time of silence, my family called me back, I also confessed my feelings and for the first time, my determination reached my family, my parents also understood and partly encouraged me. " Tuan confided.
The small road leading up to the village is zigzag and difficult to go because it is full of rocks, Tuan's motorbike keeps moving forward slowly, sometimes he has to stop to lead him over, when he is too tired, Tuan sits on the side of the road to rest as well as rest. for his "comrades" to avoid overheating.
After nearly 5 hours of traveling on the road, he also arrived in front of the house he needed, the owner heard that Tuan had quit his job to wait since morning. After a cup of tea and a few stories, Tuan was taken to the garden, where he was chaining the Lai dog that he had ordered.
It took Tuan many months, even years, to convince an owner to sell his pet
The golden dog at first saw Tuan was a bit scared, but only after being caressed, he seemed to understand the story and looked at Tuan with an affectionate look. The owner also appreciates Tuan's personality and good deeds, so he agrees to sell so that his pets can have a better life than now.
To be able to convince people, there are times when Tuan has to spend about 2-3 years, going to their house once a month, bringing small gifts such as books, necessities, living and daily activities. , helping them to do farming like family members.
As time passed, the owner liked him and loved him, then they were willing to leave him the dogs that they considered as family members. The Lai dog has a very high connection, there are dogs when Tuan arrives, just waiting to raise his claws, but over time the dogs also gradually become attached and agree to follow Tuan to his new home.
"Long trips like Lai Chau, Dien Bien, Son La and areas near Thanh Hoa such as Quan Hoa, Lang Chanh, Ba Thuoc, Muong Lat. There are places where I go 700-800km in a day by motorbike.

Each Lai dog is now about 3-4 million cheap, a beautiful dog is about 7-8 million / 1 puppy, an adult and beautiful dog with excellent bones, head, and hair style meet the criteria. mine, I breed and it costs several tens of millions of 1.
The dogs in the village are mostly people they raise freely and fear that it will be hybridized and degenerate genetic resources. The economic conditions in the village are very difficult, they cannot take care of the dog as well as in the lowland.
Therefore, the purpose of collecting dogs is that I want to keep and preserve the precious genetic resources of my nation so that in the future my descendants will have stable dog breeds in terms of genetic resources to play and preserve."
Ma River Lai Dog – The King of Dogs of a Country Guarding Time
Explaining his love for the Lai dog breed, Tuan said that this breed is a typical representative of the Vietnamese indigenous dog line with many outstanding characteristics such as health, good adaptability, loyalty and concern. Most importantly, the Lai dog is the most "pure Vietnamese" dog breed, a breed that only Vietnam owns.
Vietnam currently has 4 typical lines that people often mention: Mong Coc dog, Bac Ha dog, Phu Quoc dog and finally Lai. Speaking of history, the Coc and Bac Ha poodles belong to the Mong people. Phu Quoc Dog is a ridgeback breed.
The Lai dog appeared in what is now Thanh Hoa province, but it was only during the Ho Dynasty that it was domesticated as a domestic animal. The Lai dog was also trained and used by Thai To Le Loi in the army with the famous canine team in history books.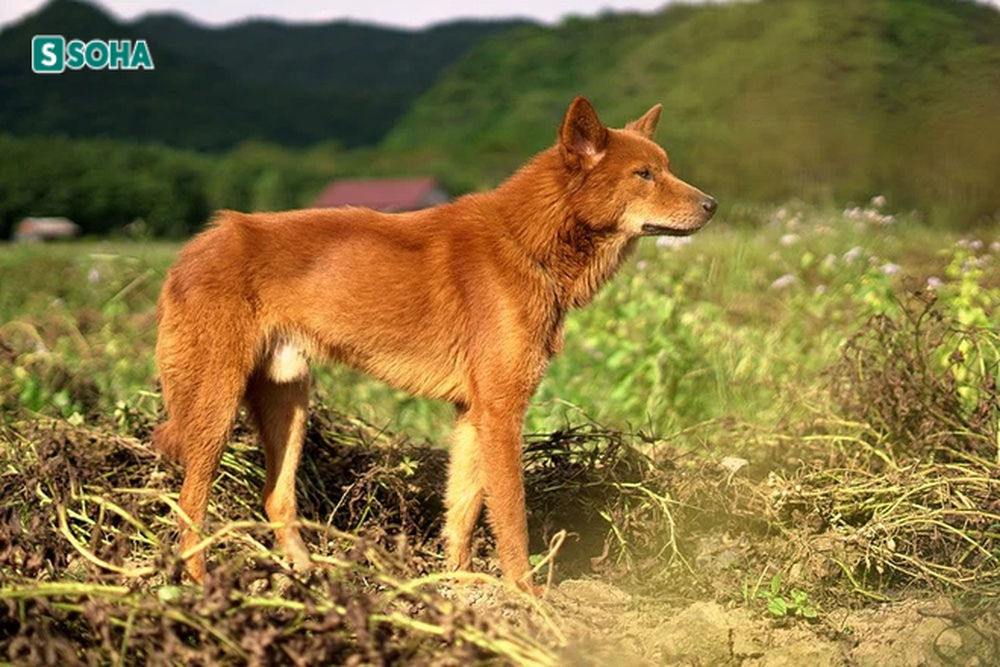 After the Lam Son uprising to regain national independence, the "dog soldiers" gradually followed the Le soldiers to maintain the border area from Thanh Hoa to the northern region, this is also the reason because Why this breed is only distributed in the area mentioned above.
Information and images of this breed are only found in books and on ancient statues. Following that small trace, Tuan gradually found the best Lai dogs. Each trip is a long story that only enthusiastic hearts can pursue to the end.
From the day Tuan went hunting until now, he counted several hundred individuals. For breeding screening, there are a few dozen individuals. In which, he raised more than a dozen dogs, the rest transferred to his brothers in the Lai Song Ma dog club. Brothers with the same look, the same direction, work together to preserve.
Tuan believes that it is not possible to do all those jobs alone, it is necessary to have open communities, share, spread, and spread the fire of passions to other brothers and sisters to create a playground to help others. benefit and satisfy the passion of many people.
Looking at the clock, it was already past noon, Tuan asked the owner's permission to leave, he kindly patted, fed the little dog enough and then gently carried it to the car and put it in the iron cage. Only 5 more hours, you and the dog will be at home, next night you will "treat" delicious dishes for your golden dog, and will find a new owner who loves and takes care of and takes care of you. love this little friend.
https://soha.vn/chang-trai-8x-danh-9-nam-di-giai-cuu-va-bao-ton-hang-tram-khuyen-vuong-vung-ban-dia-20220315020254389.htm
You are reading the article
The 8x boy spent 9 years rescuing and preserving hundreds of 'Dog Kings' in the local area

at
Blogtuan.info
– Source:
Soha.vn
– Read the original article
here