Business
The air conditioner has massively dropped to an unprecedentedly low price, but don't rush to spend money if you don't understand these criteria
Choose an air conditioner with the right capacity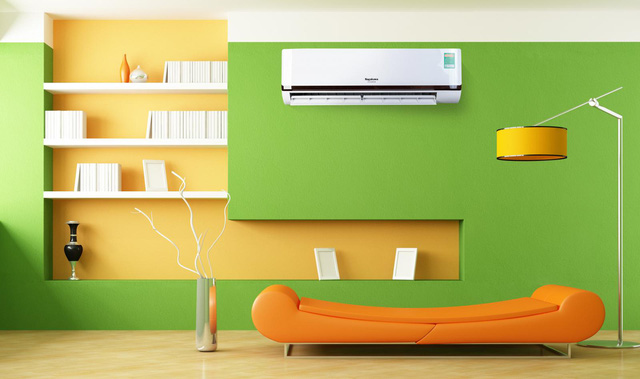 Illustration.
Many people have the notion that the higher the power, the better, the stronger the operation. However, this is not entirely true. For air conditioners, the most important thing is to match the room area (closed space needs cooling). Using air conditioners with a capacity that is too high for the area, they will not cool better, but only waste electricity in vain, both spending money and harming the environment.
To achieve effective use, before buying you need to determine the area of ​​installation space to choose the machine capacity. Normally, for every 1,000 BTU, the load is about 1.5 m2 with a ceiling height of 3-3.5 m. For rooms with an area of ​​less than 15 m2, you should choose a machine of 9,000 BTU/h; 15–18 m2 should choose 12,000 BTU/h machine; 19–27 m2 should choose 18,000 BTU/h…
In addition, depending on the function of use (living room, bedroom, …), the sun coverage and the amount of heat-emitting devices in the room, the capacity can be adjusted. You should choose a machine with a little excess capacity to help cool it faster, save electricity and increase its lifespan because the machine does not have to run continuously.
One-way and two-way air conditioners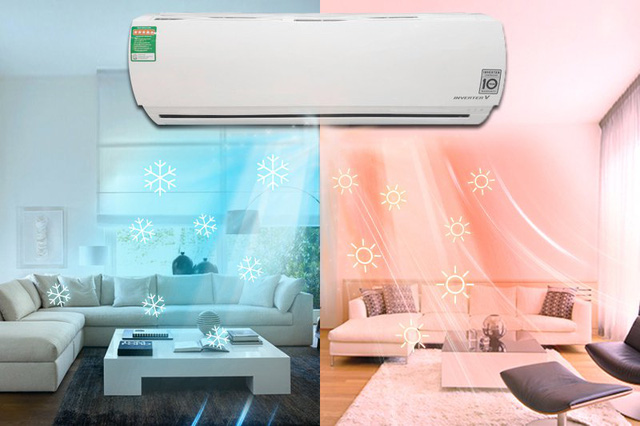 Illustration.
There are two types of air conditioners on the market, one-way and two-way. Accordingly, 1-way air conditioner is an air conditioner that can only cool, this machine is suitable for hot weather.
Meanwhile, 2-way air conditioners are often much more expensive, even double the price of one-way air conditioners. With this 2-way air conditioner, it is very suitable for areas with distinct hot and cold seasons like the North or the high mountains in Da Lat in our country.
Because the cost of these two types is quite high, users should consider carefully and choose the right type for their needs to avoid waste.
Trademark, origin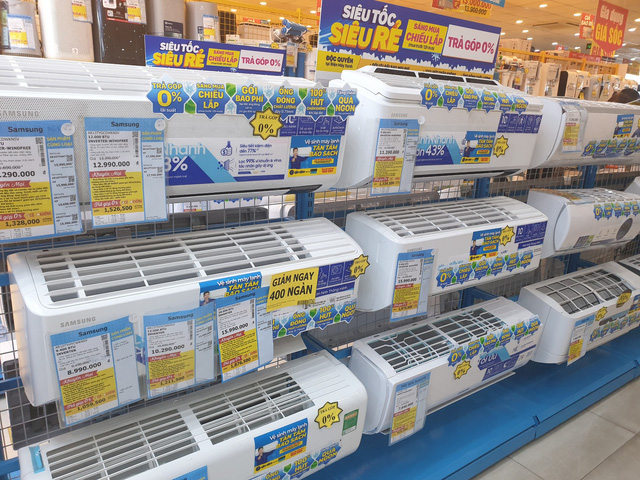 Illustration.
There are many different types of air conditioners on the market today. The richness and variety of categories make it difficult for customers to choose. As a product of high value and long-term use, you need to pay attention to choose reputable brands, distributed by reliable units. The air conditioner must have a clear origin, the warranty period is usually 1-2 years. You should also compare prices between stores before making a decision.
Selecting refrigerant gas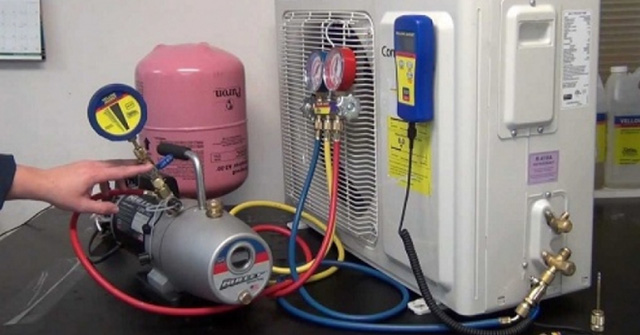 Illustration.
R22, R410A and R32 are common gases being used on these. Each type will have its own advantages and disadvantages, users need to understand to make the right choice.
Gas R22 is the first gas used on air conditioners, usually equipped on affordable air conditioners of Panasonic, Daikin, LG, Samsung, Midea. The advantage is that it is easy to maintain, cheap, and non-toxic. However, R22 seriously affects the ozone layer and easily causes suffocation if the gas concentration in the air is too high, so most air conditioner manufacturers have stopped using this gas.
R32 is the newest gas. The advantage of R32 is that it is environmentally friendly, reducing emissions by up to 75%. This gas also gives great cooling efficiency, which saves energy. However, R32 gas will be more difficult to maintain than old types.
Gas R410A is a gas produced with the same chemical components as R22 but with high volatility, minimizing the greenhouse effect in order to protect the environment, so it is widely used, replacing the harmful R22 gas. However, the drawback is that it is difficult to install and maintain, the cost of new gas pumps is high and it takes a lot of specialized equipment.
Energy saving air conditioner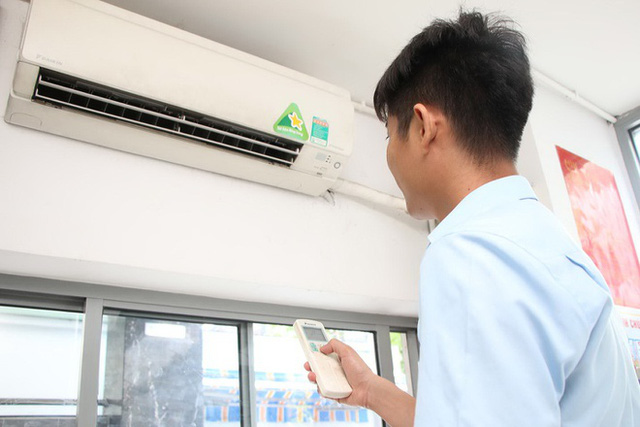 Illustration.
There are more inverter air conditioners on the market today. New technology helps to change the power capacity to suit the energy, reducing unnecessary power consumption. Inverter air conditioners will be a bit more expensive than traditional air conditioners. But based on power consumption, the new technology is more economical. In addition, users can also check the ability to save electricity on energy stamps licensed by the Ministry of Industry and Trade. Levels are rated 1-5 stars. In the case of models with the same level, users can refer to the energy efficiency printed on the stamp.
https://cafef.vn/dieu-hoa-o-at-giam-sau-xuong-muc-re-chua-tung-co-nhung-dung-voi-xuong-tien-neu-chua-nam-ro- but-tieu-chi-nay-20220316144148023.chn
You are reading the article
The air conditioner has massively dropped to an unprecedentedly low price, but don't rush to spend money if you don't understand these criteria

at
Blogtuan.info
– Source:
cafebiz.vn
– Read the original article
here