Phim
The reason why the CEO Kang Tae Moo of Office Dating makes the audience fall in love
The master "ancestor bird" Kang Tae Moo played by Ahn Hyo Seop helped "Dating in the Office" receive many plus points from the audience.
At the present time, the movie A Business Proposal is receiving a lot of love and high ratings.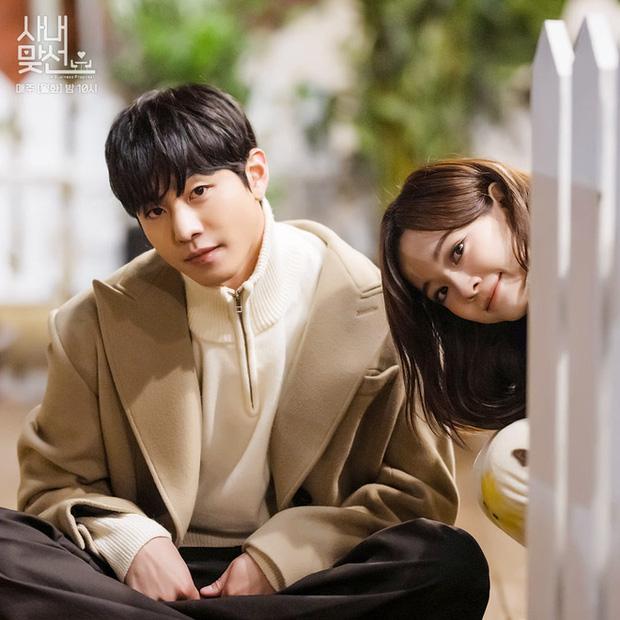 Although the content of the film is nothing new and there are also some small " hotels " in the way of exploitation, but indeed the SBS drama has built an extremely perfect character line.
And certainly the male lead of the film, the "ancestor bird" master Kang Tae Moo do Ahn Hyo Seop role play helped Dating in the Office get more points from the audience.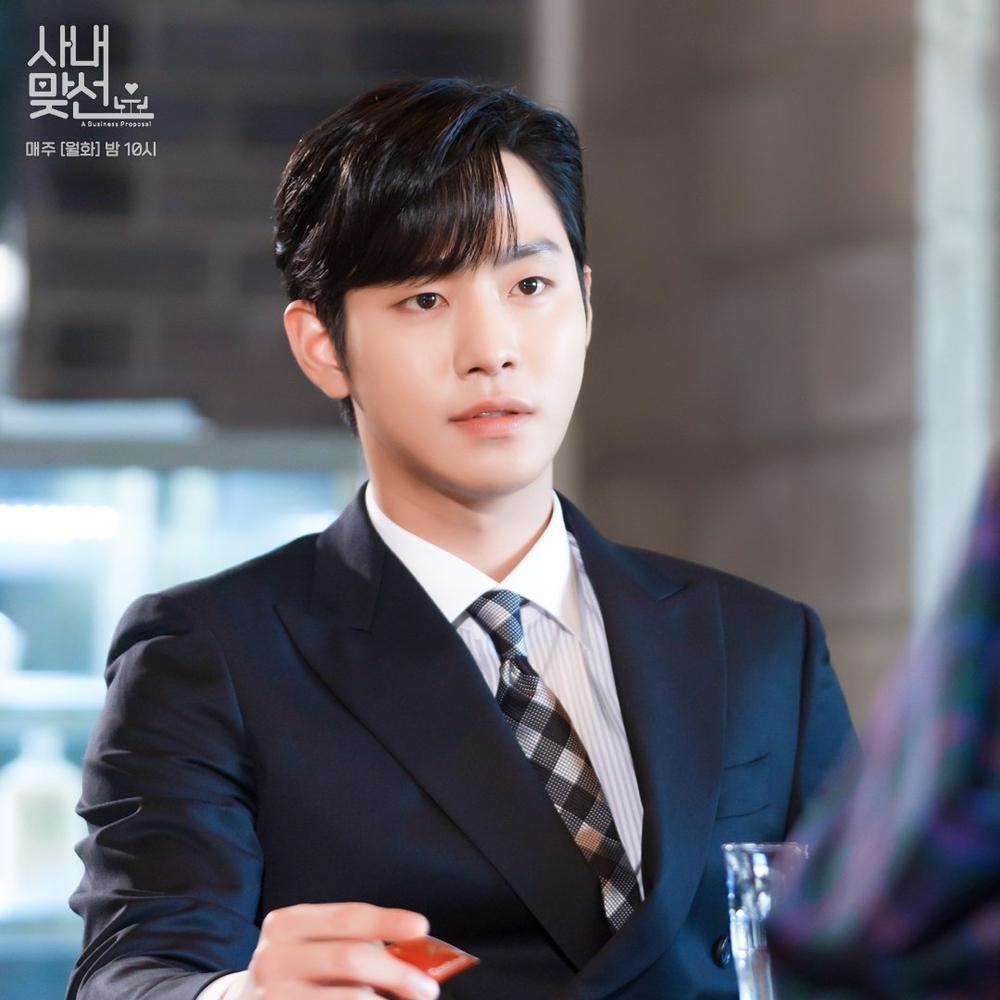 It can be said that, at first sight, the character Kang Tae Moo appeared with an image that impressed the audience.
The visual is perfect, bright, and polished, just like a tycoon. Regardless of the angle, Kang Tae Moo's beauty also makes the fan girl "scream madly".
Besides, the actor seems like the perfect, fitting version of the comic strip. Ahn Hyo Seop also has a very tall and standard body, which enhances the perfection of the character Kang Tae Moo.
Kang Tae Moo's visuals helped make a very good first impression on the audience, drawing the audience to the film, but the "two-sided charm" is what holds the audience back and helps the film achieve its goals. such a remarkable achievement today.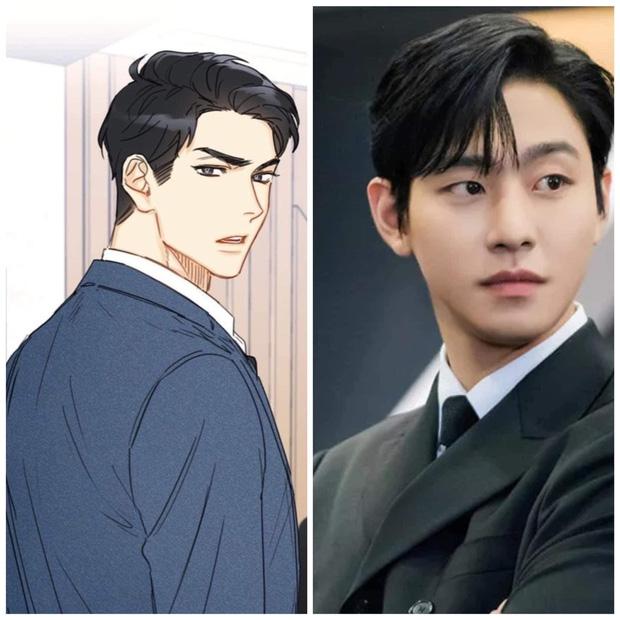 Right from the first episodes, Kang Tae Moo appeared with an image of a difficult boss, a perfectionist with a forceful aura. He did not appear at the CEO's inauguration because he found it annoying, unnecessary and time consuming.
After that, even though he was very young and had just come to the company to work, he directly fired a high-ranking person in the company, even a family member because he couldn't do the job but only worked hard to "exploit". "fill the bag.
When working, Kang Tae Moo is always serious, difficult, making everyone afraid but also extremely talented and that is also a very attractive point radiating from his personality.
However, when being with his grandfather or Shin Ha Ri, Kang Tae Moo has a completely different charm and appeal.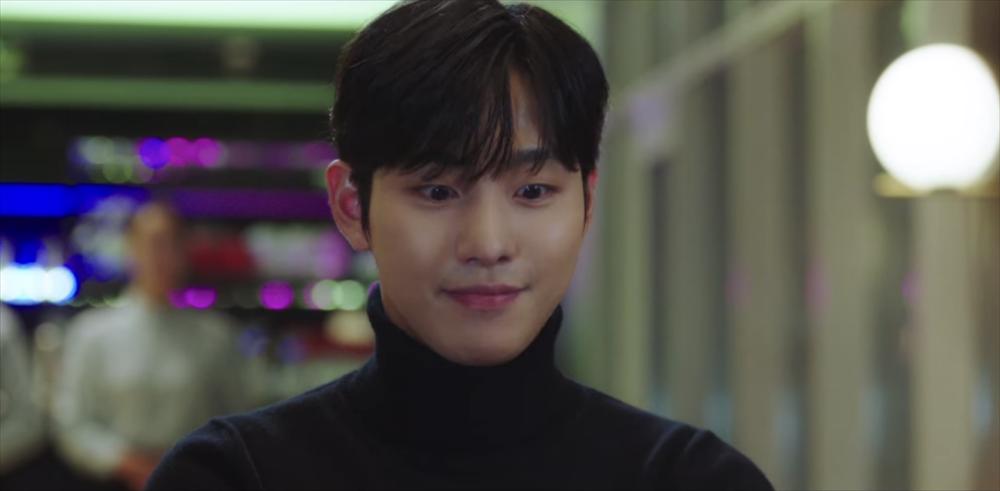 Even though he is a strict CEO at the company, he still has to be helpless and obediently go to see his grandfather's eyes without daring to protest because he is afraid that he will sulk.
Kang Tae Moo's "narcissistic" times also make the audience feel extremely adorable. "I'm perfect at everything", "Is there any woman who can refuse me?his confidence and arrogance make him more attractive.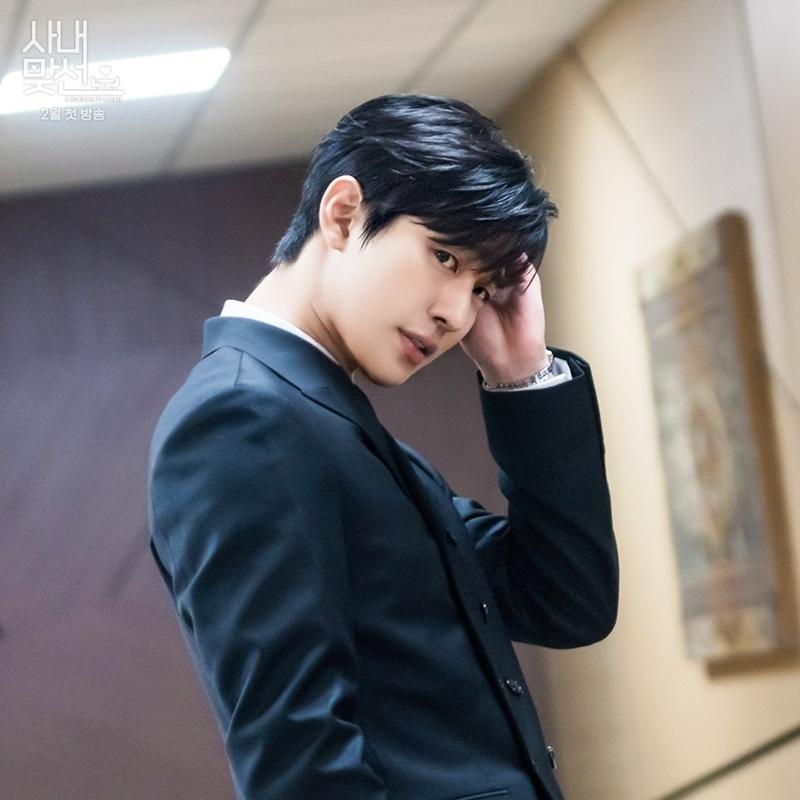 When being with Shin Ha Ri (Kim Se Jeong), the audience saw a more friendly, warm and cute Kang Tae Moo.
His heartwarming reaction when Shin Ha Ri called him "the ancestor bird" or when he was dating and confessed his failed love was extremely cute and caused a fever on the forums.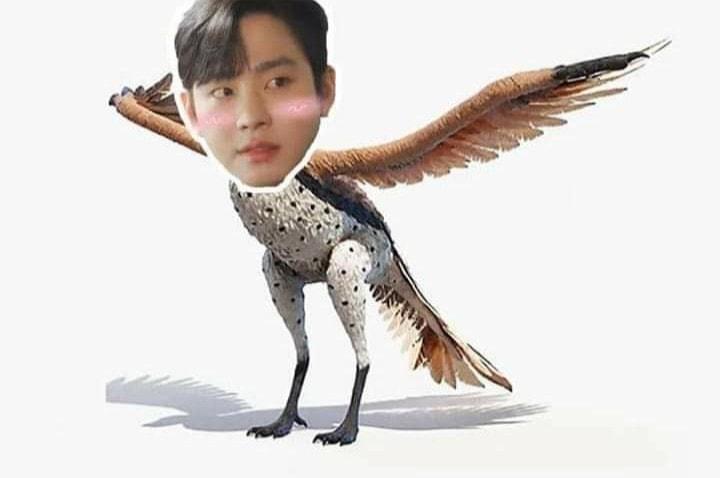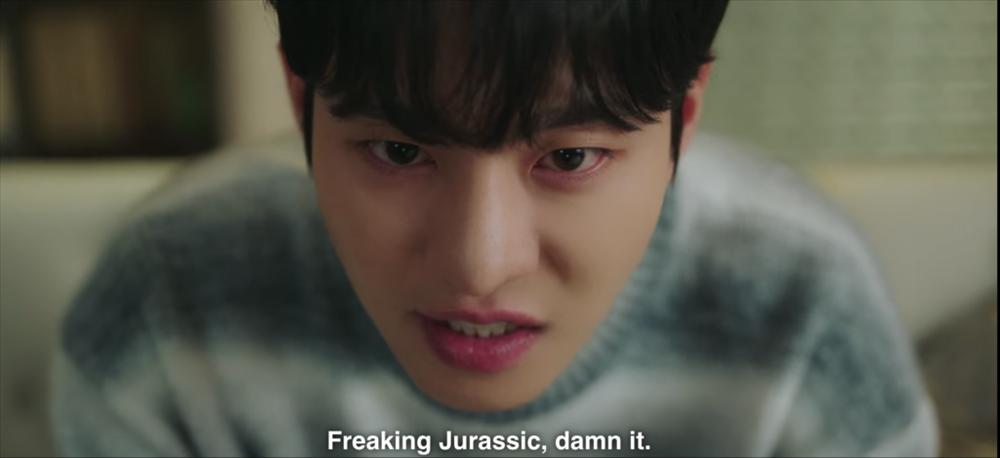 Even though Ha Ri cheated many times, Kang Tae Moo only sulked "in love" a little and immediately forgave all of her actions.
Kang CEO is willing to spend his precious time going to concerts with Ha Ri, giving towels when his crush cries, buying medicine when his eyes hurt, frantically searching everywhere when he knows she is drunk or ready. ready for Hari's harm to lose his job and eat jail time.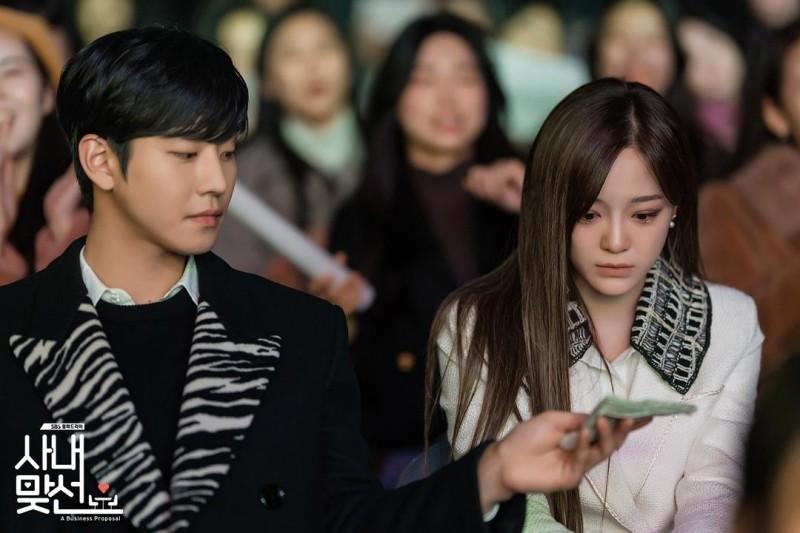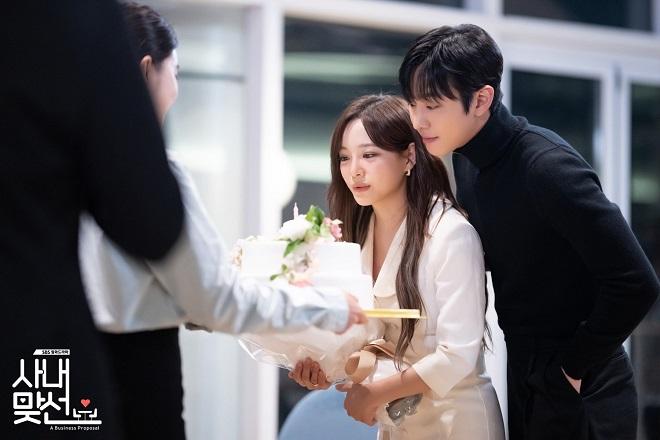 Besides, his subtle behaviors also made the audience "shaken". During the fake date, Kang Tae Moo stood behind Ha Ri, carefully taking care of her after seeing her dress torn or hand walking Ha Ri's slipped shoe.
Not only that, knowing that Ha Ri likes to eat hamburgers, he also secretly rented a mobile food truck specializing in making this dish to the beach to satisfy his lover's hobby.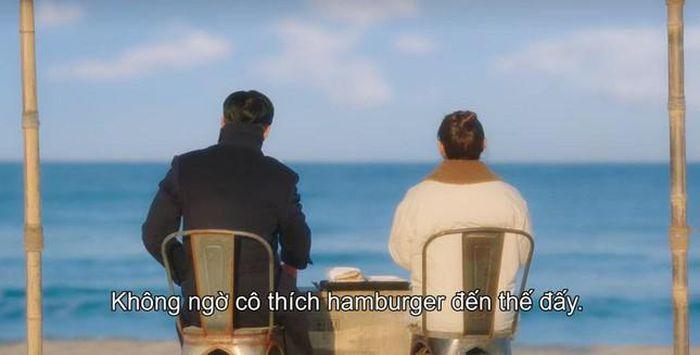 In addition, not only being crazy about appearance and personality, the audience also expressed sympathy and grief for Kang Tae Moo's cruel past. He lost his parents when he was young and always feels scared and haunted when it rains.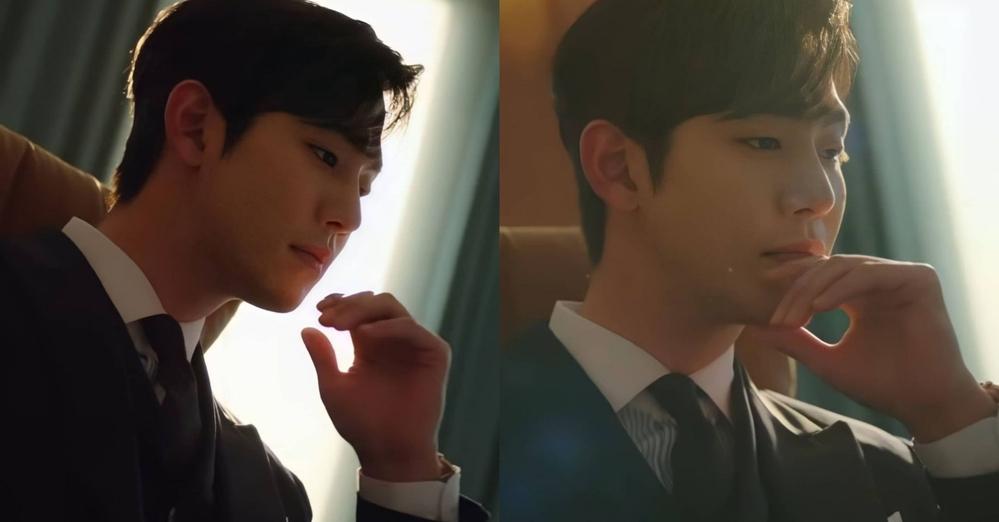 In the following episodes when Kang Tae Moo officially confesses his love to Ha Ri and the two begin their work love story, his attraction will surely increase even more.
A Business Proposal will continue to be broadcast every Monday and Tuesday night on SBS.
Thuy Tien
According to VietNamNet
You are reading the article
The reason why the CEO Kang Tae Moo of Office Dating makes the audience fall in love

at
Blogtuan.info
– Source:
2sao.vn
– Read the original article
here