Games
"They're still stuck with Worlds 2021"
Although it has entered the final week of competition, the situation on the rankings LPL Spring 2022 not yet finished. Except for a V5 who had 12 points and was almost certain of the top 1 position, the teams that finished 2nd to 7th were only 1 win less than each other. Therefore, the direct confrontation matches at this stage are extremely important to the position of the top teams.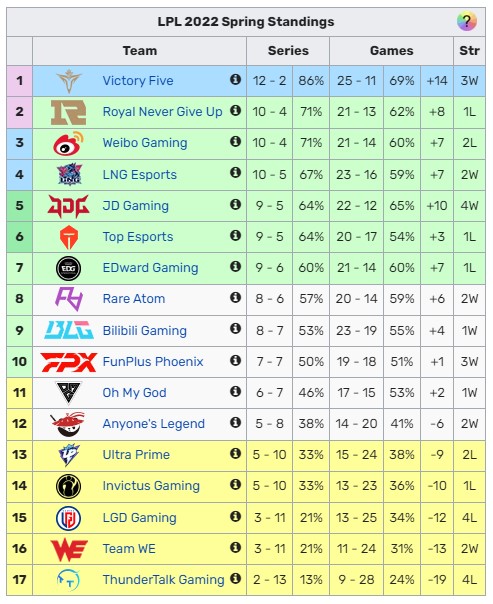 Current LPL Spring 2022 standings
However, the sad thing here is that the world champion – EDG had a disastrous slip when they lost to LNG with a score of 0-2. This made Doinb and his teammates have a pretty big step forward when they put one foot in the top 4. It should be remembered that the last match of the team. LNG just have to meet an OMG in the bottom half of the rankings, this is a very good opportunity for them to secure a place in the top 4 and have a big advantage in the playoffs.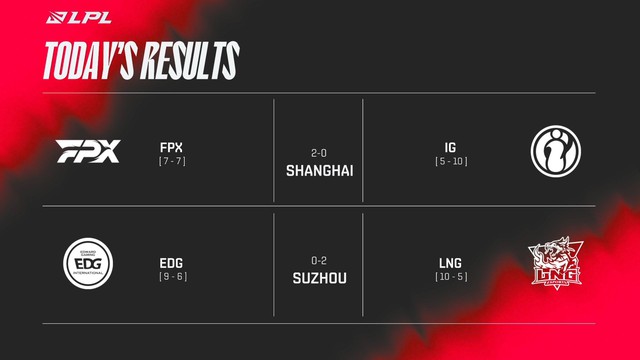 EDG's loss pushed them down to 7th place
Meanwhile, for EDG, this loss has dropped them to 7th place in the rankings. Of course, this team still has tickets to the playoffs, but this position is not safe at all because they can be eliminated right from the first round. This is just another loss in a series of bad days for EDG when in the previous 3 weeks of competition, they lost 4 and only got 2 wins. Therefore, after the match with LNG ended, EDG immediately received a rain of criticism from the audience.



Jiejie really sucks.
EDG is done, they need to make a change to the Jungle position.
With this state of EDG, they have no chance of reaching the Semi-Finals this season.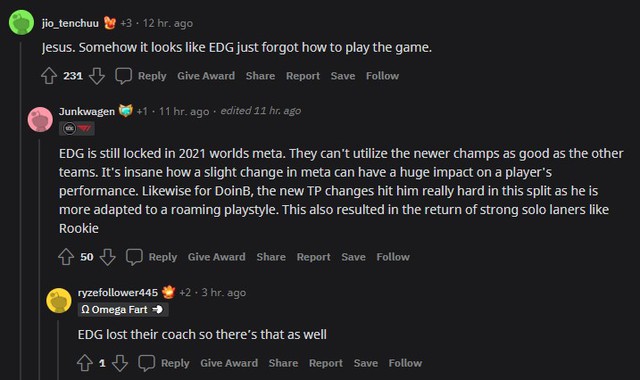 Wow, EDG looks like it's forgotten how to play the game.

EDG is still stuck with the meta of Worlds 2021. They don't make good use of new champions like other teams. It's crazy that even a small change can have a big impact on gamers. Like Doinb being affected a lot by the Teleport change. Or like Rookie coming back strong because he's so good at laning.
EDG also lost a coach at the transfer stage.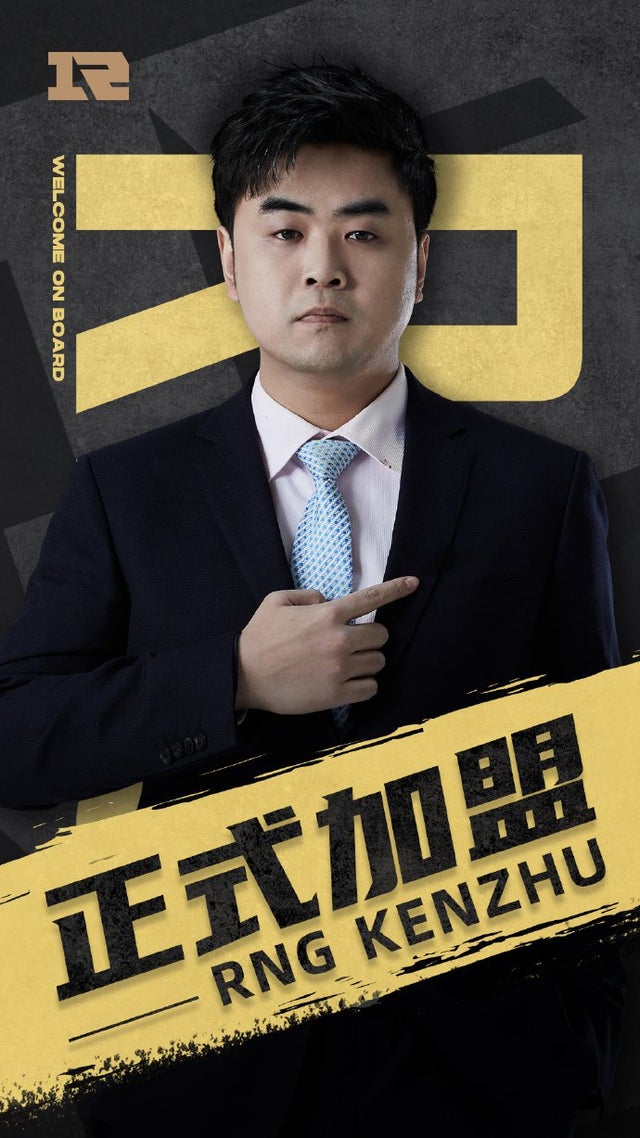 The fact that EDG lost Coach Kenzhu to RNG also made them quite limited in terms of tactics
Indeed, when we look at the pool of champions that EDG owns, we can immediately see that it is almost no different from Worlds 2021. Flandre still plays Gwen, Graves a lot, Jiejie can't escape options like Xin Zhao or Lee Sin. While the new picks like Ahri Mid, ADC Zeri…. either they picked too little or the EDG player himself didn't play well. As a result, this team is always at a disadvantage in the draft stage in the current season.
EDG's champion pool at the moment is still not too different from their own at Worlds 2021
With only 1 match left in hand, it is extremely difficult for EDG to break into the top 4. Therefore, EDG needs to prepare well in the upcoming playoffs to be able to go as far as possible. Bearing in mind that they are still the defending champions of the LPL, it would be bad if EDG was eliminated in the first round of the playoffs.
You are reading the article
"They're still stuck with Worlds 2021"

at
Blogtuan.info
– Source:
gamek.vn
– Read the original article
here