Tin
Three F0 drugs are not allowed to be used at home
In the latest guidance, the Ministry of Health has removed some drugs that patients can use to treat at home.
In the Home Management Guidelines for People with Covid-19 Updated on March 14, the Ministry of Health released new regulations on drugs that are allowed to be treated at home and updated signs of severe need for hospital transfer in children.
Medicines used for home treatment of F0
The difference in this update is that the Ministry of Health has removed anti-inflammatory, anticoagulant and antiviral drugs from the list of home treatment drugs.
This is a group of anti-inflammatory drugs called corticosteroids (Dexamethasone, Methylprednisolone), anticoagulants (Rivaroxaban, Apixaban) and antiviral drugs (Favipiravir, Molnupiravir).
Patients with the disease are not allowed to buy these three drugs on their own without a doctor's prescription.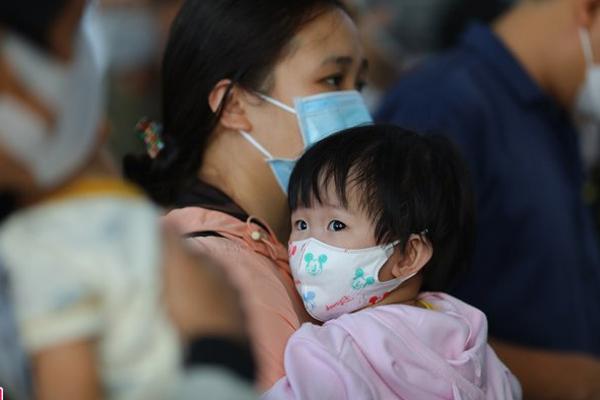 Instead, the March 14 guidelines update classes of drugs related to symptomatic treatment, including rehydration and electrolyte solutions (to treat diarrhea), cough suppressants, and nasal drops (to relieve nasal congestion). ).
Thus, 5 lists of drugs that are allowed to be used when monitoring people with Covid-19 include:
– Antipyretic (Paracetamol) for adults 500mg tablets, the quantity is enough for 3-5 days, do not use more than 4g/day.
Paracetamol used for children depending on weight and age is in the form of powder packages, granules mixed with oral suspension or tablets of 80 mg, 100 mg, 150 mg, 250 mg, 325 mg, 500 mg, enough for 3-5 days.
Adults use Paracetamol up to 4 g (4,000 mg)/day, children should not use more than 60 mg/kg/day.
– Fluids and electrolytes: Oresol, rehydration packs, other electrolytes.
– Cough relievers depending on symptoms: Herbal medicines, cough suppressants alone, cough suppressants combined with antihistamines are enough for 5-7 days.
– Nasal solution: 0.9% NaCl is enough for 5-7 days
– Medicines to treat the underlying disease according to the prescription that are being used for the patient.
Besides, the Ministry of Health also warned parents not to steam children.
Abnormal signs
According to the Ministry of Health, the target groups by age are divided more clearly, specifically, there are 3 groups: children under 5 years old, children 5-16 years old and adults over 16 years old.
Children are the first to be brought up in the section Tracking the health of people with Covid-19. This is reasonable because the number of children vaccinated against the vaccine is not high, and the vaccination program for children aged 5 to 11 has not been implemented yet.
For adults, severe signs remain the same. For children, the Ministry of Health added other unusual signs that parents should note as follows:
– Fever: Children are considered to have abnormal symptoms when a continuous high fever above 39 degrees Celsius does not decrease when using antipyretic drugs and applying/wiping the body with warm water or the fever does not improve after 48 hours.
Dehydration: Children show signs of dehydration when their lips are dry, their eyes are sunken, they are thirsty, they urinate less, and they have diarrhea.
In addition, parents need to be aware that in children under 5 years old, vomiting everything is an unusual symptom. With children 5-16 years old, adults need to pay more attention when children share the feeling of shortness of breath, coughing fits that don't stop.
According to Zing
You are reading the article
Three F0 drugs are not allowed to be used at home

at
Blogtuan.info
– Source:
2sao.vn
– Read the original article
here