Thế Giới
Ukraine's president calls on Russian troops to surrender
In his latest speech, Ukrainian President Volodymyr Zelensky called on Russian troops to lay down their weapons because of the "disgrace" of continuing the war in the neighboring country.
According to CNN, Zelensky spoke in Russian in a video message posted on Telegram channel early in the morning of March 15 local time.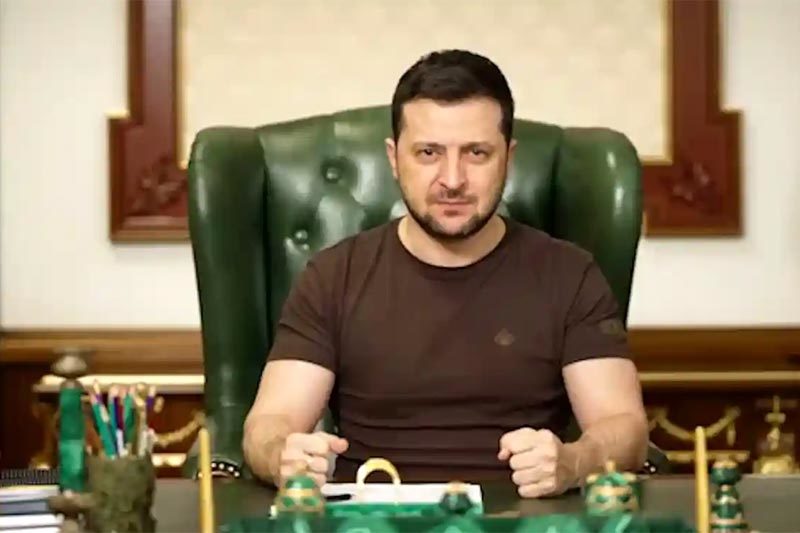 Ukrainian President Volodymyr Zelensky. Photo: Telegram
"Russian conscripts! Listen to me carefully. Russian officers! You've got it all figured out. You won't take anything from me. Ukraine. You will take lives. There are many of you. However, your life will also be taken. But why do you have to die? For what? I know you want to survive," the Ukrainian president said.
Zelensky noted that the Ukrainian authorities intercepted and overheard conversations of Russian soldiers with comrades and relatives, so they should understand what they really think about the war.
"On behalf of the people of Ukraine, we give you a chance to live. If you surrender to our forces, we will treat you the same way that every human being should be treated, in the same way. have dignity. The way you were not treated in your army, the way your army did not treat our people. Choose it," Zelensky stressed.
Although he did not give evidence, Zelensky confirmed that Russia had lost 80 fighter jets and "soon the number of Russian helicopters shot down in Ukraine will reach hundreds".
In a video message shared a day earlier, on March 14, the Kiev leader asserted that Ukrainian forces had killed about 13,000 Russian soldiers since hostilities broke out on February 24. According to him, Moscow's losses in nearly three weeks of fighting have been more than in the war in Afghanistan.
On the same day, the Ministry of Defense Russia vowed to continue with fatal attacks such as the missile bombardment of Ukraine's Yavorov military base in the west, near the border with Poland.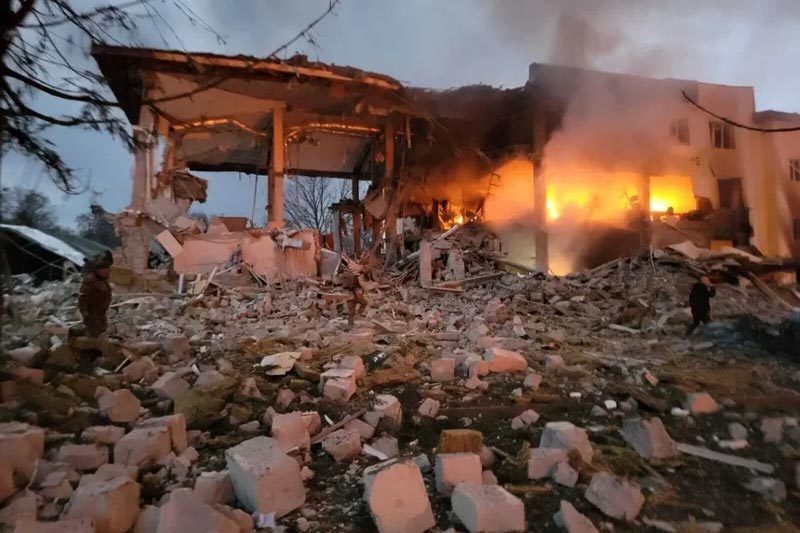 A Russian cruise missile hit the Center for International Peacekeeping and Security at the Yavoriv base in Lviv region, western Ukraine in an air strike on March 13. Photo: NYT
"We know all the locations of foreign mercenaries in Ukraine," Major General Igor Konashenkov, a spokesman for the Russian military, told RT radio. I would like to warn you once again that there will be no tolerance for mercenaries, wherever they are in Ukraine."
Mr. Konashenkov accused some Western governments of encouraging their citizens to fight against the Russian army as mercenaries. Moscow considers that the leaders of these countries are the only ones who will be held responsible for the death of such citizens in the territory of Ukraine.
Since Russia opened offensive campaign in UkraineBritish and US authorities both advise people not to visit the Eastern European country, and urge citizens of these countries to leave as soon as possible, by all means possible.
British Defense Secretary Ben Wallace said on March 10 that any member of the British armed forces who went to fight in Ukraine would be breaking the law and being prosecuted.
According to US State Department spokesman Ned Price, Washington still warns Americans to avoid going to Ukraine, but the government will not track the number of citizens volunteering to fight for Kiev or impose any punishment on those who do not want to go to Ukraine. who chooses to do so.
Tuan Anh
You are reading the article
Ukraine's president calls on Russian troops to surrender

at
Blogtuan.info
– Source:
vietnamnet.vn
– Read the original article
here