During the Three Kingdoms period, there were countless famous generals, stories and anecdotes handed down by people. But there was a famous general with outstanding martial arts who dared to chase Cao Cao at the age of 25, beat Liu Bei at the age of 29, and pursued Sun Quan at the age of 46. Which general is so powerful that few people notice? Identity can make many people "turn on their heads"!
Truong Lieu was a famous general of the Three Kingdoms period.
He was Truong Lieu, a famous general of the Three Kingdoms period, born in Nhan Mon, now Soc Thanh, Soc Chau city, Son Tay province (China). Truong Lieu is also considered the first great general under Cao Cao, so why is it said that he defeated Cao Cao at the age of 25?
Truong Lieu's hometown is close to the border, so it is often harassed by other tribes. Faced with that situation, from a young age, Truong Lieu learned martial arts so that he could protect his family from looting. After that, his martial arts improved more and more. Truong Lieu began to emerge amid the turmoil of border wars. Later, Truong Lieu became the governing official of Nhan Mon district.
After that, Dinh Nguyen, the governor of Tinh Chau, saw Truong Lieu's courage and strength, so he gradually supported him step by step. In 188, Truong Lieu was promoted by Dinh Nguyen and ordered him to return to the capital to support General Ha Tien. However, the situation in the court had many changes, the general Ha Tien was soon killed by the eunuch. Therefore, Truong Lieu was alone in the capital and was forced to submit to Dong Zhuo – a very powerful man at that time.
But as soon as Dong Zhuo was defeated, Truong Lieu had no choice but to follow Lu Bu and become the Ki Do lieutenant. During that time, Truong Lieu day by day improved himself and trained his army to become the most elite soldiers.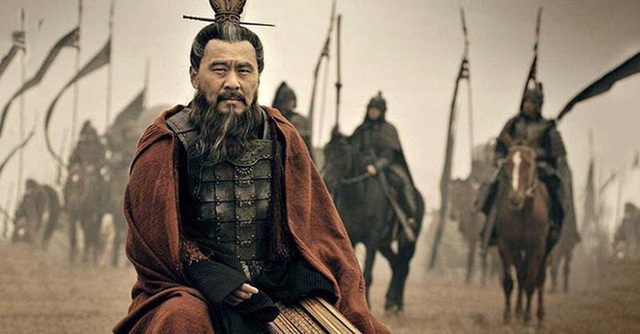 Cao Cao had to run away when he met Truong Lieu.
Although independent from Lu Bu's army, Truong Lieu remained loyal. During the time when Lu Bu was defeated and fled, he always followed Lu Bu. In 194, Lu Bu and Cao Cao's army fought in Puyang.
Cao Cao was defeated and fled. Truong Lieu rode his horse to chase, chased everywhere but could not find Cao Cao. Perhaps because Cao Cao has a great destiny, he cannot die at the hands of Truong Lieu so easily. That year, Truong Lieu was only 25 years old.
In 196, Lu Bu took advantage of Liu Bei's war with Yuan Shu to capture Xuzhou. But not long after that, Liu Bei stole the war horse that Lu Bu's army had bought
Lu Bu was very angry and immediately sent Truong Lieu and Cao Thuan to attack Liu Bei's army. Truong Lieu did not disappoint and defeated Liu Bei's army, causing Liu Bei to leave his family and flee. That year, Truong Lieu was 29 years old.
Later, Liu Bei and Cao Cao joined hands to fight Lu Bu. Lu Bu is defeated. After considering all aspects, Cao Cao saw that Truong Lieu was a talented general, so he devoted himself to persuasion. In the end, Truong Lieu submitted to Cao Cao.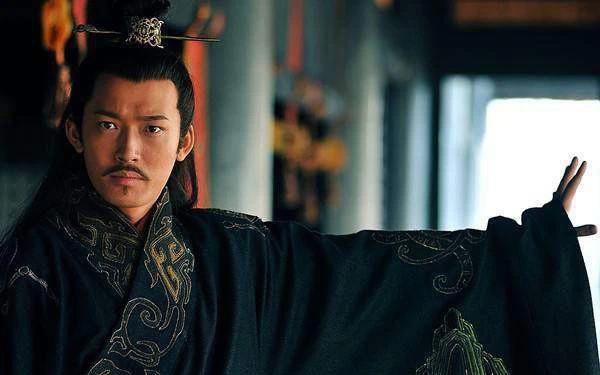 Ton Quyen was once hunted by Truong Lieu.
In 215, Sun Quan led an army of 100,000 soldiers to Hefei to prepare for a siege. Truong Lieu's opportunity had come, but at that time, Truong Lieu only had a few thousand soldiers, Cao Cao's order to attack was very vague. Therefore, Truong Lieu made his own decision and led 800 cavalrymen directly to attack Sun Quan's barracks in one night.
Truong Lieu defeated the great army of Wu, and Ton Quyen was so scared that he ran away. Until many years later, Ton Quyen still had fear when facing Truong Lieu's army. Even knowing that Truong Lieu was ill, Ton Quyen told his subordinates: "Even if Truong Lieu is sick, you should not let your guard down. Be very careful!".
https://soha.vn/25-tuoi-duoi-tao-thao-29-danh-luu-bi-va-46-truy-sat-ton-quyen-manh-tuong-nay-la-ai-20220316093314342. htm
You are reading the article
Who is this hero?

at
Blogtuan.info
– Source:
cafebiz.vn
– Read the original article
here