Recently, the Vietnam Register announced that in 2021, the number of cars with 9 seats or less, purchased and registered by consumers, will reach 318,704 vehicles of all kinds, higher than the 296,634 cars of 2020 and low. than 322,322 vehicles of 2019, before the outbreak of the Covid-19 pandemic. This number includes domestically assembled and manufactured cars, genuine imported cars, non-genuine imports, gifts, gifts and even imported used cars…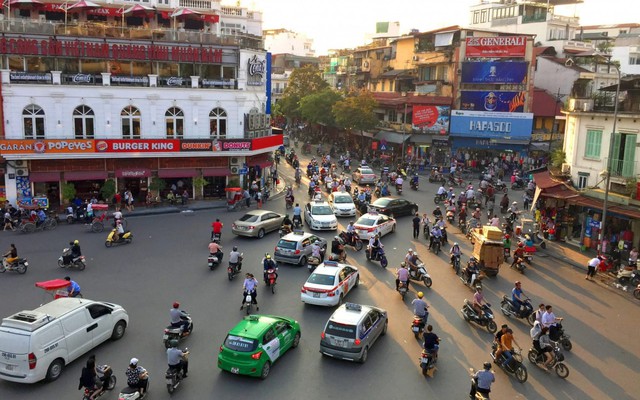 This number has brought Vietnam over the Philippines to become the fourth largest car market in ASEAN, after Indonesia, Thailand and Malaysia, but it is not enough to create a developed auto industry.
With the automotive supply chain, the biggest problem facing Vietnam today is output. Vietnam's number of more than 300,000 vehicles per year, not to mention still low compared to the region, is in fact distributed into many different car lines.
For car brands alone, in 2021, the most popular brand is Toyota, with only 64,172 vehicles. Hyundai ranked second with 56,028 vehicles; third is Kia with 35,181 vehicles; fourth is VinFast with 34,746 vehicles and fifth is Mitsubishi with 26,346 vehicles.
As for car models, among more than 100 types of vehicles that businesses are manufacturing and assembling in Vietnam, none of them can reach the level of 50,000 vehicles – the minimum output to increase the localization rate. .
Statistics of Dr. Nguyen Thi Bich Lien, Dr. Nguyen Thi Thuy Quynh, Faculty of Economics – Vinh University pointed out, on average, each automobile assembly enterprise in Vietnam has 2 manufacturers of auxiliary components for themselves. More than 90% of auto parts suppliers in Vietnam are FDI enterprises. Only a few domestic enterprises participate in the supply network for automobile production and assembly. While to make a car, it takes 30,000 – 40,000 parts and components.
"In today's small market conditions, if car sales are concentrated on a few models, then there will be opportunities for localization. Because there is not enough output to localize components, assembly companies will forced to import, we can't blame them," – Ms. Truong Thi Chi Binh, an expert at the Institute for Strategy and Policy Research, told Young Intellectuals.
This expert assesses: "Domestic enterprises, most of them are not ready to produce auto components. It is not because the supporting industry enterprises are poor that they cannot produce auto components, but because the products are produced. If the output is not enough, the business they don't invest in, in the end, becomes poor, like the story of the chicken that came first, or the egg that came first. self-invest right away. Like motorbikes, what policies are needed? Their businesses self-invest and form the motorcycle parts industry by themselves. Because the output is enough for them to produce day and night, the machine runs continuously."
On the manufacturer's side, the general manager of a Japanese car brand in Vietnam said that in order to increase localization, this business still faces technological difficulties, typically engine assembly.
According to this general director, the cost of manufacturing components in Vietnam is 2 to 3 times higher than in the region. Therefore, even if Vietnam's labor costs are assessed at a more competitive level, the locally produced car still has 10-20% higher production costs than Thailand and Indonesia.
The auto industry currently needs to import 80-85% of components for domestic car production, while Thailand only imports 10%. Vietnam has only about 300 downline suppliers, but Thailand has more than 3,000.
The localization rate is low, and there is a special consumption tax for auto components even though they are domestically produced, so Made in Vietnam cars pay "tax on top of tax", not to mention many other fees.
However, that doesn't mean we should give up on the auto industry. Ms. Truong Thi Chi Binh emphasized: "We have nearly 100 million people and when the average income increases and the standard of living increases, people will buy cars anyway. With this population, with With this geographical condition, Vietnam can completely develop means of transport. And if the auto industry does not develop, we have left that market for foreign countries."
The general director of the Japanese automobile company recommended that Vietnam should have a comprehensive and synchronous policy group. The first is to maintain a stable growth market. Secondly, there is a policy to compensate for 10-20% of the cost difference compared to the area. Finally, there is a policy to accelerate the localization of medium-sized steel and plastic components.
https://cafef.vn/nguoi-viet-mua-300000-o-to-moi-nam-vi-sao-o-to-viet-nam-mai-chua-re-20220315151445333.chn
You are reading the article
Why are Vietnamese cars still not cheap?

at
Blogtuan.info
– Source:
autopro.com.vn
– Read the original article
here