Yolo
BB Tran and homosexuality: Who is public and who is THUS?
Talking about love for same-sex love, BB Tran affirmed that Quang Lam is not his first love, but the one he has known the longest.
On Facebook, Quang Lam Recently excitedly posted a series of love photos with BB Tran. Different from the previous one, this time BB Tran does not pretend to be a girl in sexy dresses anymore.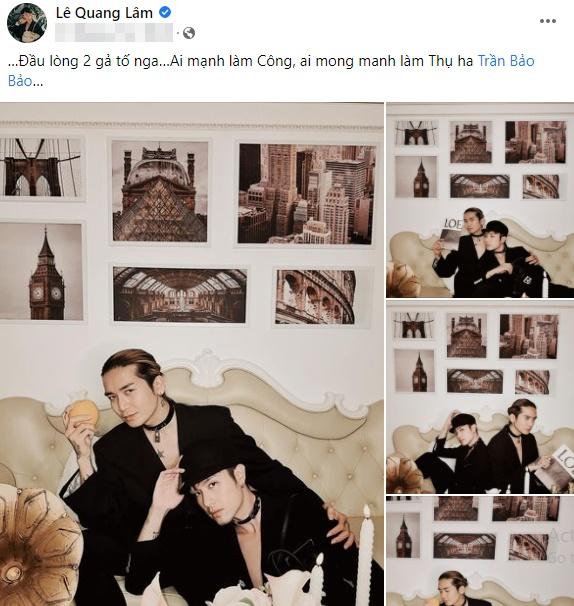 Sharing the attention of Quang Lam.
He and his homosexual love are in the same suit, the black sur tone and the accessories that come with the necklace look similar.
With the background just on the sofa in a small room, the couple produced 1001 "virtual tossing pans" moments. Everyone looks so "so deep", the charisma has to call the top of the top.
But the most noticeable must be the caption Quang Lam attached, explaining the position in the relationship gay with boyfriend. "First of all, the first two women … who are strong become Cong, who are fragile are Thu ha", Quang Lam wrote and did not forget to tag BB Tran's name.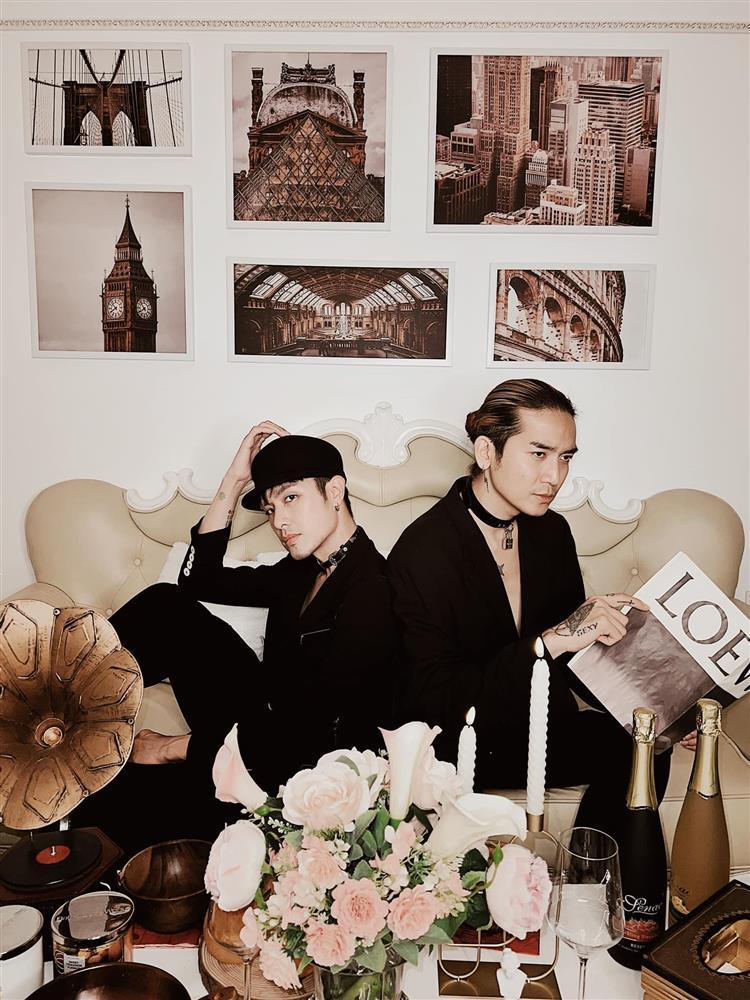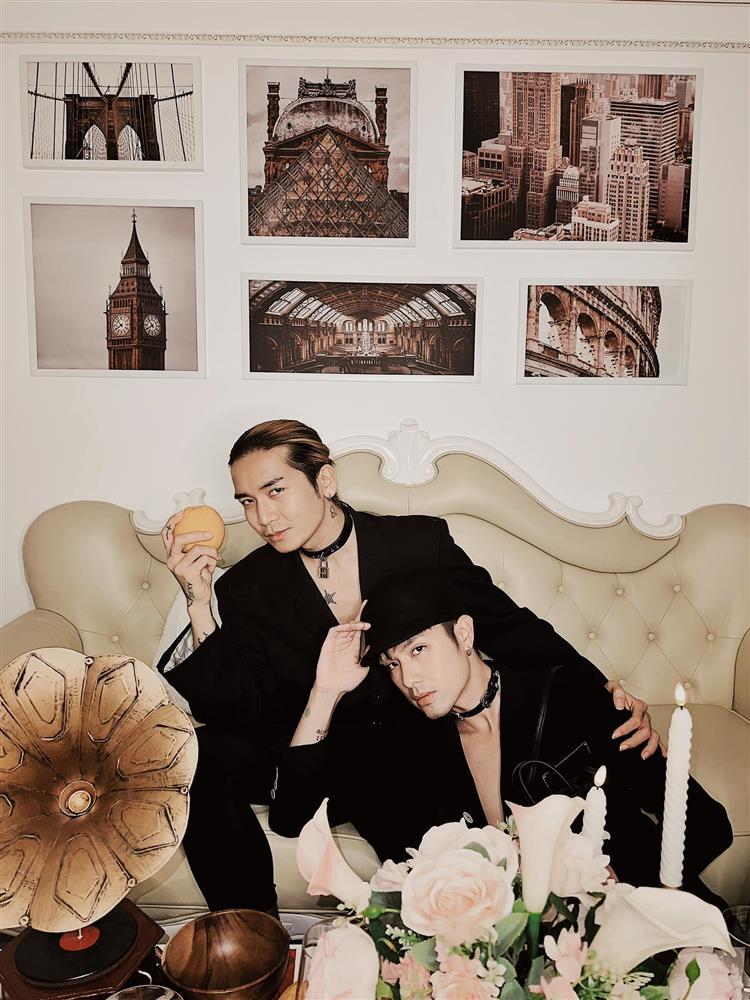 Under the post, everyone praised the couple's picture and even praised them as "suitable for their age".
When BB Tran blame "iu" homosexuality on the role: "Why am I so fragile that I have to work?". In response, Quang Lam wittily: "Why are you so fragile when you eat sweets, little girl?".
The back-and-forth interaction between BB Tran and Quang Lam made everyone excited. Through this, people also somewhat understand more about the role of BB Tran and Quang Lam in same-sex relationships.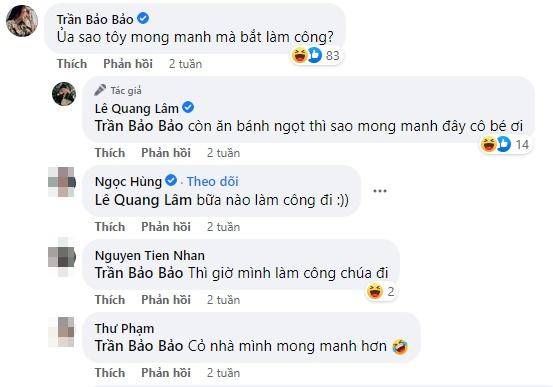 BB Tran confirms the role in the relationship with homosexuality.
Previously, when participating in a program dedicated to the LGBT community, BB Tran once shared candidly about gender. He admits he is gay, not transgender as many people mistakenly believe.
"Many of you also ask why not transgender? I determined from the beginning that I only liked myself in terms of being a boy, but I liked to pretend to be a girl in an artistic way. If I say I want to be a girl, I don't, I still don't have that intention!", BB Tran confided.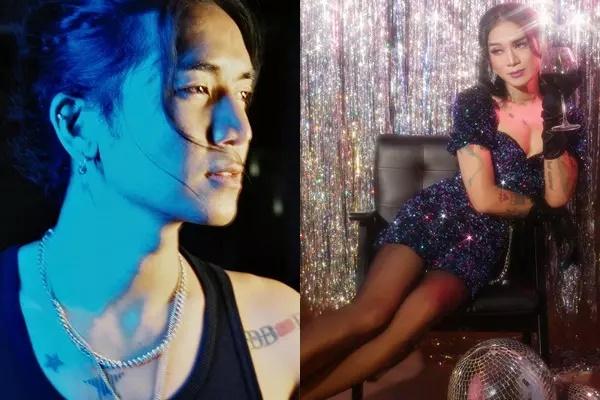 BB Tran often pretends to be a girl, but his personality is very menly.
Besides, BB Tran also clearly talked about the relationship with Quang Lam in love. The actor said that he often pretends to be a girl, but he is essentially a person with a strong personality. And Quang Lam is a soft and whiny person.
Because Quang Lam is a "fragile and fragile" person, he always actively gives in. "Every time Lam threatened to break up, I was very afraid, I had to give in. However, later on I became tougher, Lam listened and got along in their life together. Lam said whoever 'holds the head' to Lam, Only a long-term relationship can be considered.".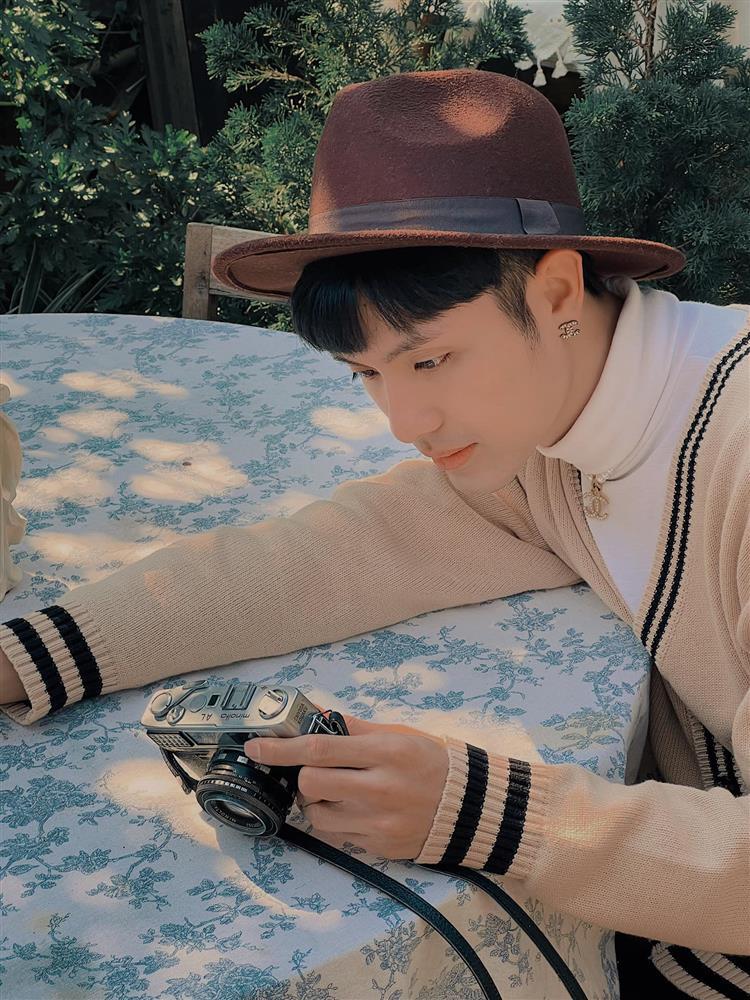 Quang Lam is somewhat weaker.
Publicly dating since October 2013, BB Tran and Quang Lam are lucky to receive support from family and fans. On the personal page, the couple often shares happy and happy moments together.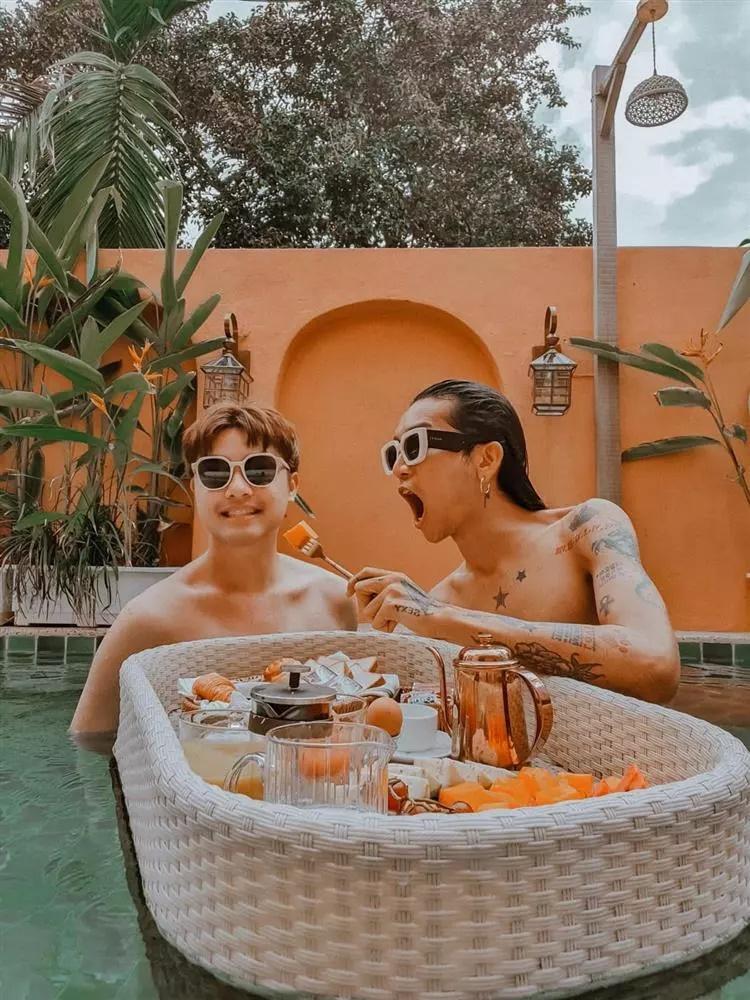 Talking about love for same-sex love, BB Tran once affirmed that Quang Lam was not his first love, but the first person he knew the longest.
"For other couples, 5 years is not too long, but for BB Tran, it is the first love that I have known for so long. Maybe because a part of the two of them have returned to the same house, their feelings are attached. The relationship is also longer and stronger. My previous love record was only 2 years."
Xuka
According to Vietnament
You are reading the article
BB Tran and homosexuality: Who is public and who is THUS?

at
Blogtuan.info
– Source:
2sao.vn
– Read the original article
here